Going Greek.
As I mentioned in my original post about this year's adventure, we had attended a Greek Festival back in October of 2016. Both of us had had Gyros before, and were so excited to have them at this festival. We are also very interested to see what else we will discover over time. All of this was the inspiration behind starting this blog, seeing what other cultures and cuisines we would fall in love with.
This exact festival is actually what sparked this entire journey for us.
Enjoy the sounds of this video as you get in the mood for the Greek deliciousness below!
What is Greek Cuisine?
According to wikipedia: "Greek cuisine is a Mediterranean cuisine which makes wide use of vegetables, olive oil, grains, fish, wine, and meat. Other important ingredients include olives, pasta, cheese, lemon juice, herbs, bread, and yogurt. The most commonly used grain is wheat; barley is also used. Common dessert ingredients include nuts, honey, fruits, and filo pastries. It has a history of thousands of years with dishes originating from Ancient Greece, continuing into the Byzantine period and surviving until today. It has been influenced by Middle Eastern, Ottoman, and Italian cuisine and cuisines form the northern countries while also having exerted influence over these same areas throughout the years." Follow the wikipedia link for the full article.
I love Gyros, Greek Salad, and Baklava and feel we could have a lot more of those in our life. I've been checking out galleries and review for different Greek/Mediterranean restaurants in our area, and as far as San Diego.
I'm always so excited when I know we will be having Greek food. In this post we will be discussing:
Kolokithokeftedes
Spanikopita
Dolmades
Tzatziki
Moussaka
Pastitsio
Souvlaki
Soutzoukakia
Bougatsa
Baklava
And of course we will include our own adventures at the end!
Let the sounds of Greek music take you to Greece.
Some Greek Food To Know:
1. Kolokithokeftedes
Translating to "zucchini meatballs", Kolokithokeftedes (besides being a mouthful to say) are basically fried zucchini.
This recipe from the blog, My Greek Dish, perfectly explains each of the ingredients and what they bring to the dish.
2. Spanikopita
A savory spinach pie, Spanikopita is mainly comprised of spinach, cheese (usually Feta), and phyllo dough. Adding cheese apparently also allows it to be called spanakotiropita (spinach cheese pie). Phyllo dough is a paper thin dough that must be handled with the utmost care and kept moist at the same time as to not crumble during use/preparation.
This recipe from The Wicked Noodle is basic and to the point. And the end result is so beautiful.
We have made this dish, but have not yet posted the recipe. I will update once we do.
3. Dolmades
Dolmades are part of the Dolma family of food, as in stuffed vegetables. Halupki are also part of this family.
Dolmades in particular are stuffed grape leaves. Usually they're stuffed with a rice and herb mixture, there is lemon juice as well which just enhances the other flavors to another level.
Back to My Greek Dish for this recipe. I love the way their site lays out the recipes and the food photography is out of this world. Absolute goals for us for this site for sure.
4. Tzatziki
One of the most amazing sauces we've ever had, Tzatziki is a sauce mainly consisting of yogurt, cucumbers, garlic, salt and olive oil. It pretty much goes with everything from falafel to kolokithokeftedes, gyros, shawarma, and more.
We have our own recipe we use, which we will post. But for this we are going to refer to a favorite site of ours, Cookie and Kate.
5. Moussaka
The ultimate in Greek Food comfort food, Moussaka is creamy and inviting and full of flavor.
Here is the recipe we use for Moussaka. This is originally From Dmitra's Dishes, a youtube channel that is a favorite of mine. This dish is very involved. I would recommend making the meat sauce the day before depending on your schedule. It will take a lot off your time for day of preparation.
6. Pastitsio
Often described as Greek Lasagna, Pastitsio uses tubular pasta as opposed to the wide, flat noodles we are used to with lasagna. It also uses Bechamel sauce which is both the most intimidating and pleasing thing I've ever made.
For this recipe we went back to My Greek Dish. Pastitsio has been on my food bucket list for quite some time and I think it's about time I've crossed it off.
7. Souvlaki
Souvlaki is small piece of meat and sometimes vegetables grilled on a skewer. Servings following cooking may vary from eating right off the skewer to serving inside a pita with all of the delicious fixings like Tzatziki and fresh vegetables.
Starting with a marinade of garlic, rosemary, paprika and more, this Souvlaki recipe from The Mediterranean Dish looks to die for. They recommend marinating the chicken overnight to fully absorb all the flavors of the delicious marinade.
8. Soutzoukakia
Originating in Izmir, Turkey, these meatballs made their way to Greece in the 20th century.
Another recipe in this list from The Mediterranean Dish, this features Cumin as a main spice. I LOVE cumin, and use it for so many recipes to add to the flavor. I do love it mixed with scrambled eggs along with black pepper and turmeric. But when I finally decide to make Soutzoukakia, I'll be using this exact recipe.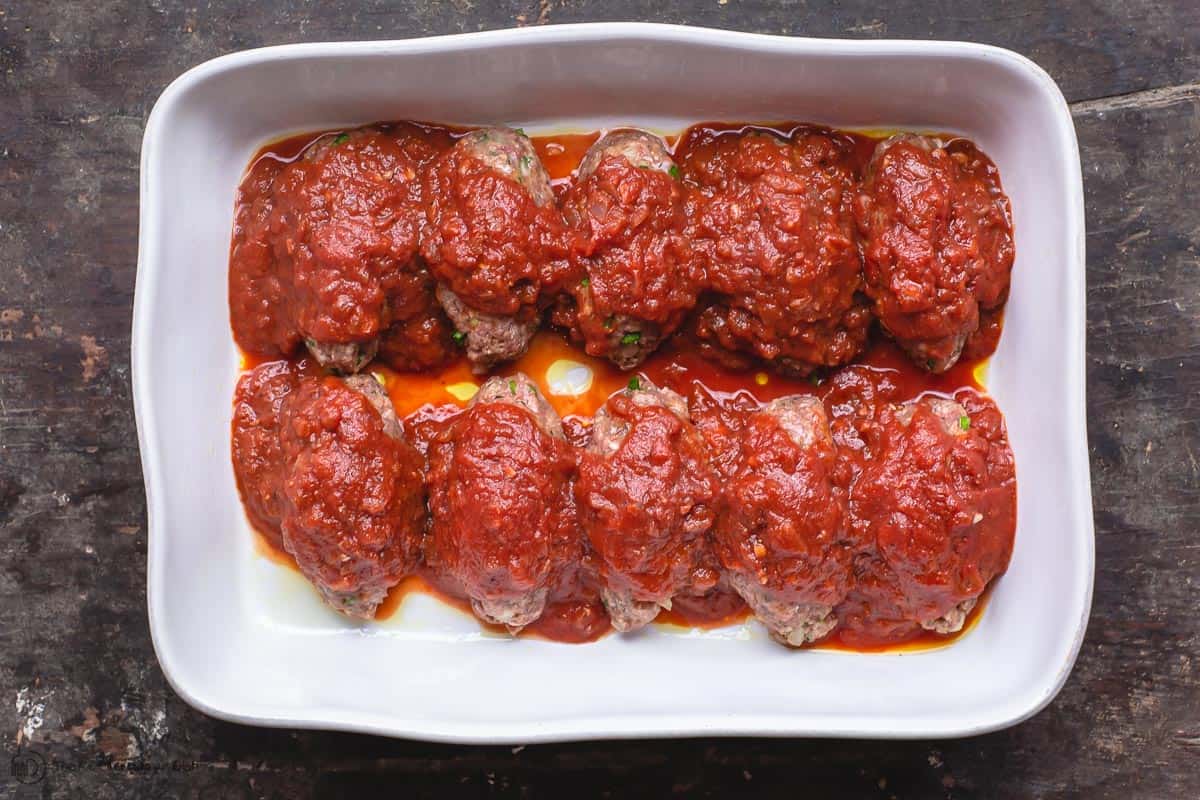 9. Bougatsa
Bougatsa is a dessert pastry made with phyllo dough. The phyllo dough is wrapped around a filling like a semolina custard and baked. It can be dusted with sugar and/or cinnamon after.
We've used quite many recipes from The Spruce Eats so I will recommend this one without even trying. However, I know when I want to try this dish, what site I'll be checking out.
10. Baklava
Finally, one of my favorite things to eat on this planet, baklava is the dessert you need to try at least once in your life. Nuts, sugar, honey, crispy dough… YES PLEASE!
We do have a recipe below, but since it's been a while, let's go to this recipe from Natasha's Kitchen. This is one of our favorite sites.
Our Greek Food and Drink Adventures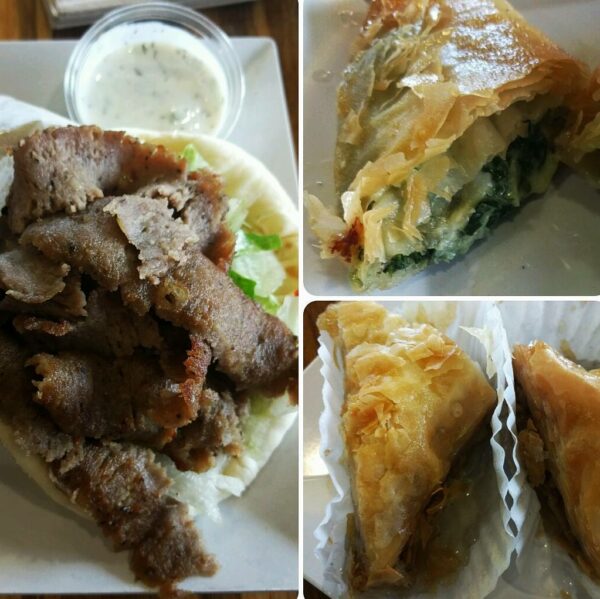 Our very first Greek food adventure at Daphne's California Greek in Temecula. A happy accident.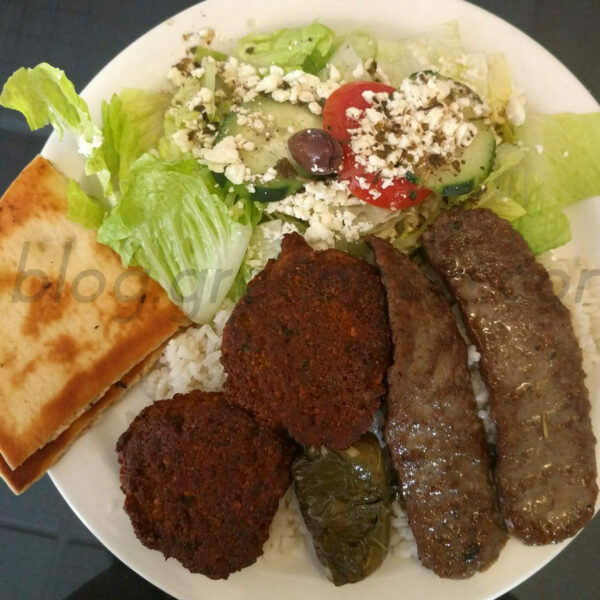 Pangaea Restaurant and Wine Bar in Temecula, California is a family owned Greek restaurant with a lovely atmosphere.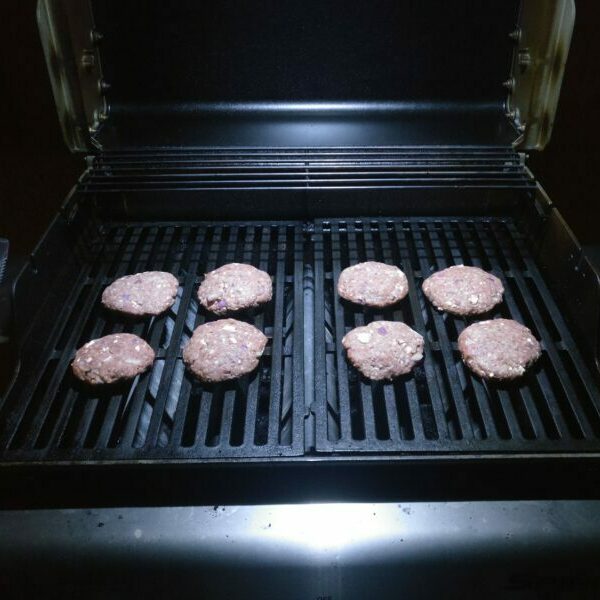 Our attempt at recreating the Greek "Greko" Burger we saw at Pangea with our own twist.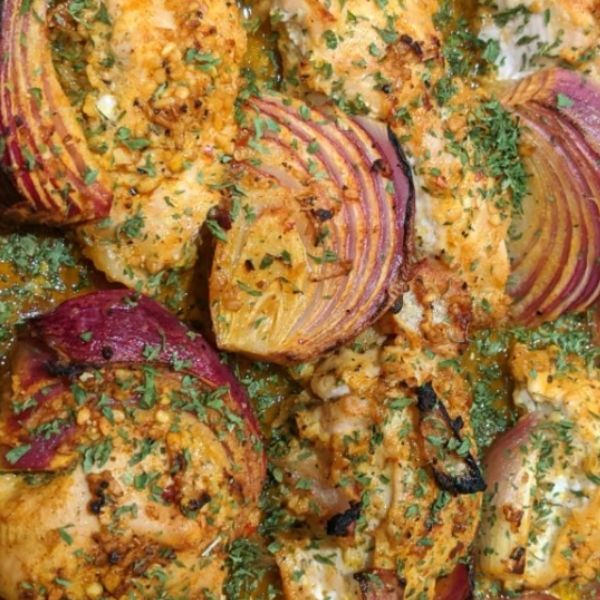 Hands down Shawarma is one of the BEST smelling dishes we make.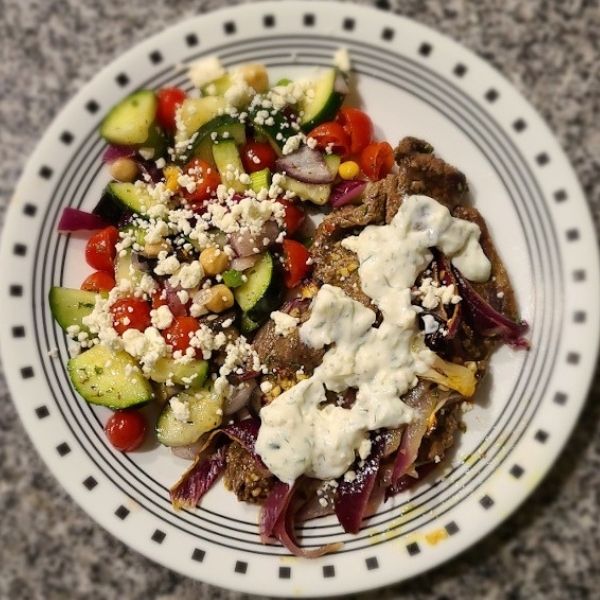 Inspired by our favorite Chicken Shawarma dish, we decided to try Steak Shawarma. It did not dissapoint!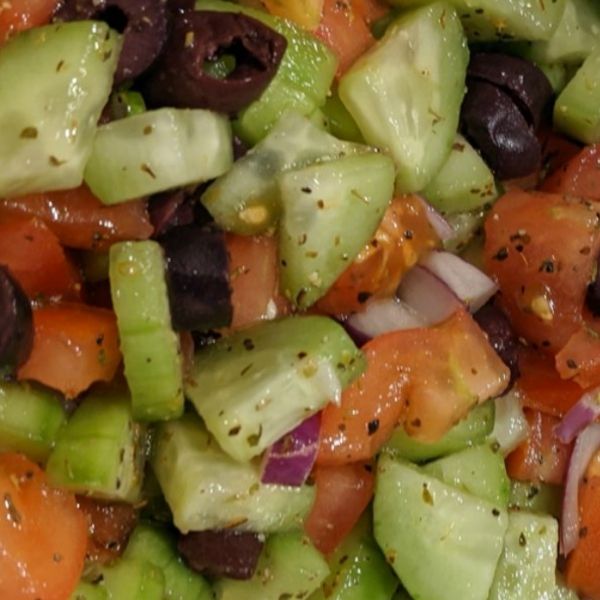 The best dish to accompany Shawarma – Greek Salad. We make this so many times every year with so many dishes.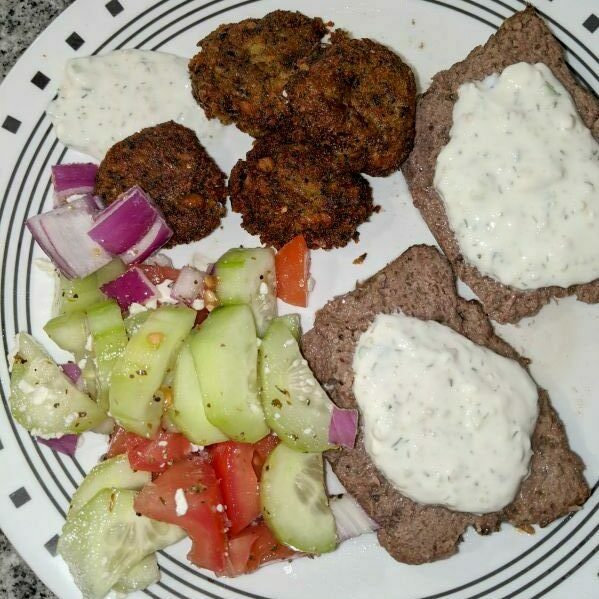 Making Gyros and Falafel with Greek Salad. This has become a staple meal in our house.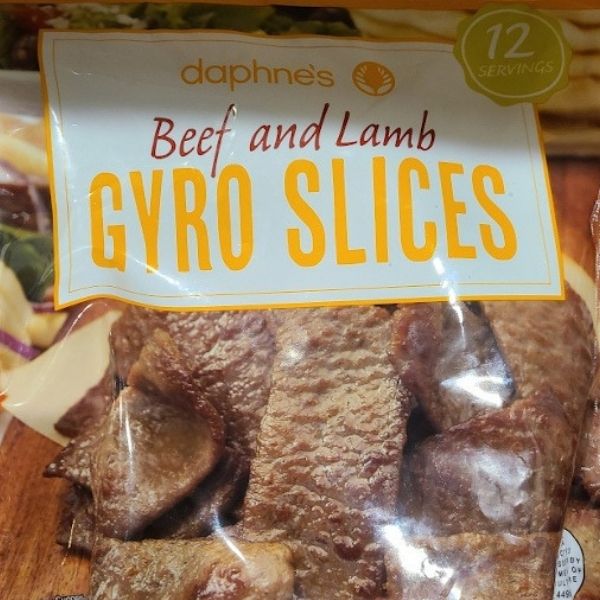 In a hurry? No time to make Gyro meat yourself or have a quick craving for it? Costco sells these ready made Gyro Slices from Daphne's!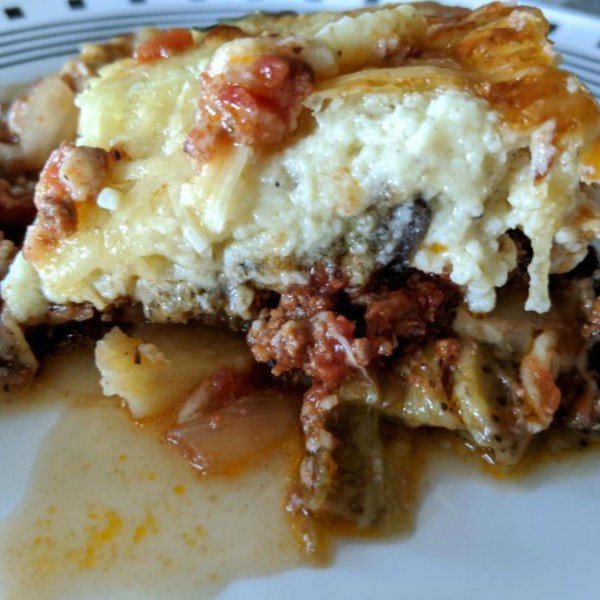 The ULTIMATE in Greek comfort food: Moussaka!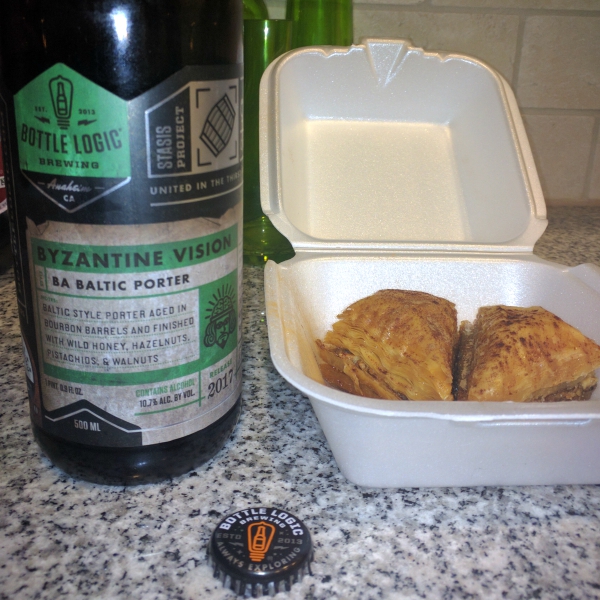 We ordered some Baklava to go with the bottle of Byzantine Vision, the Baklava inspired beer we purchased from Bottle Logic Brewing in Anaheim, California.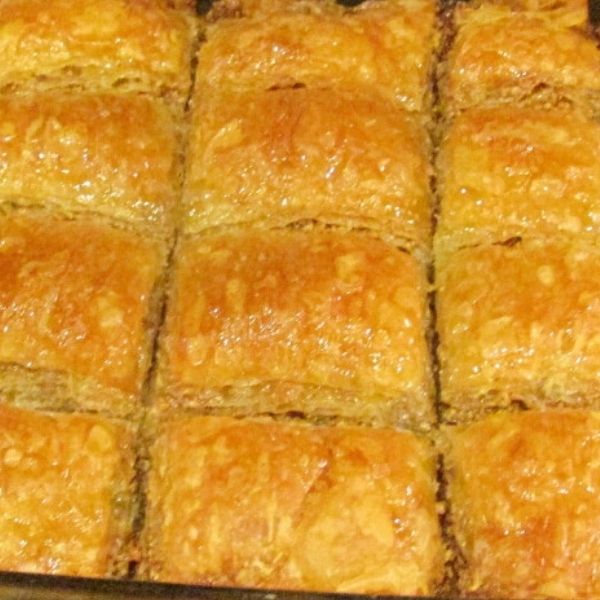 My first attempt at Baklava, a time consuming and detailed dessert. the end result is oh so worth it.
Which of these are you trying first?
---
---
Connect with us on Social Media:
---