Cafe Du Monde – Chicory and Coffee Blend from New Orleans
I've said on this blog before that I'm a big Mark Wiens fan. His videos have inspired me to search for a variety of foods, most notably my favorite Moroccan Inspired Cucumber Salad. In a video I recently watched of a trip he made to New Orleans, Louisiana. During this trip he visits Cafe Du Monde – the Cafe of the World. They ship their famous chicory coffee worldwide and needless to say, I was intrigued.
Check out this video and more on Mark Wiens' YouTube channel!
About Cafe Du Monde
Established in 1862, the original Cafe Du Monde Coffee Stand opened in the New Orleans French Market. It is open 24 hours a day, 7 days a week with the exception of Christmas and bad weather days. They serve Coffee and Chicory, Beignets, Milk, and Orange Juice.
What's Coffee and Chicory?
Chicory is the root of the Endive plant, a type of lettuce. 5,000 years ago Ancient Egyptians used it in medicine. It was the Ancient Romans and Greeks who introduced it into salads. It was used in 17th century Europe but believed to be used for animals instead of humans. Cultivated roots (young and tender) are still consumed in Belgium.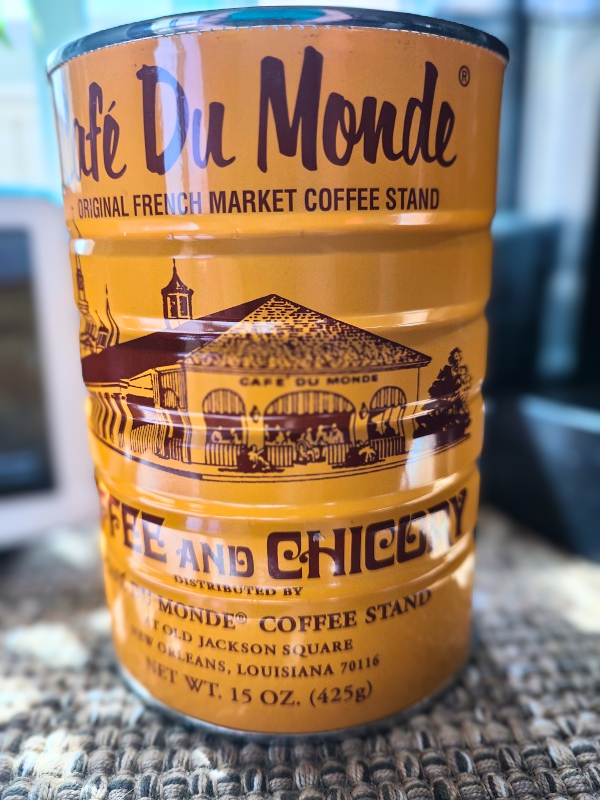 I've read that Chicory as a coffee substitute or in addition to coffee grounds has different origin stories. Some accounts say it started here in Colonial America when coffee was too expensive for the masses.
Other accounts state that it started during the rule of Napoleon Bonaparte. In 1808, the 'Continental Blockade' deprived the French of most of their access to coffee.
Chicory is considered to be very similar to coffee when roasted and prepared properly. It is caffeine free and has been believed to benefit the liver. I'm not sure if that part is true, but it's been believed so in the past.
First Impressions
Appearing much like normal coffee grounds, the chicory and coffee combination has a woodsy smell. Similar to that post campfire smell. For me, it has a bit of a burnt flavor. By itself, not my personal taste, though I also don't partake in black coffee very often. I tried it without sugar or creamer to get the full flavor, then slowly added both. This helped quite a bit, though I couldn't shake that burnt flavor. I didn't dislike it though.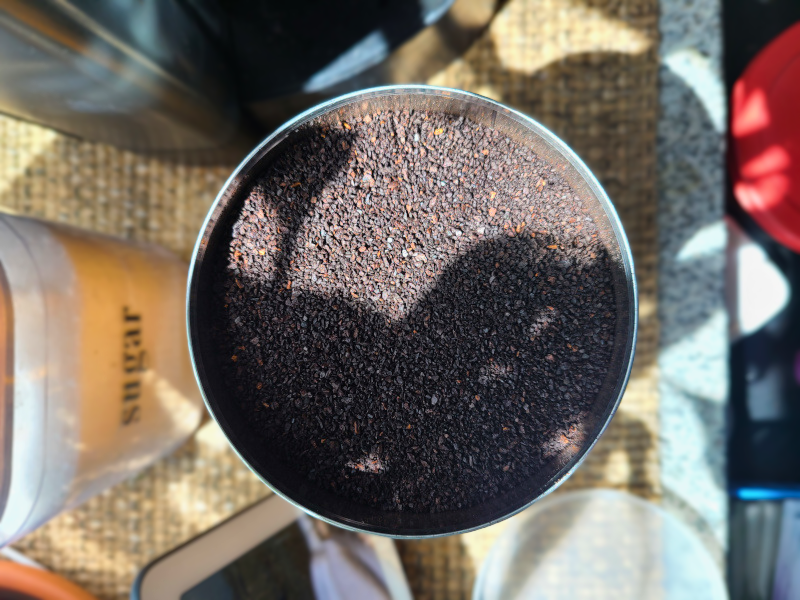 Current Use
Although a cup by itself isn't my preferred taste, I do enjoy adding it to my normal coffee. It really does take a bit of the bitterness that coffee has away and does add a bit of additional flavor when I'm in the mood. It seems to go best with your normal cup of coffee, like a breakfast blend. I've tried it with flavored varieties and while okay, it doesn't seem to add much to those.
Interested? Order Some Today!
Cafe Du Monde Coffee and Chicory is certainly a product I recommend trying. Especially if you are looking into French culture, or French Colonial culture and meals. Try it alone, then add it to your favorite coffee brand to add a bit of that famous Cafe Du Monde flavor to your usual cup of coffee.
On their website you can find this Coffee and Chicory mix along with French Roast Coffee Mix and Beignet Mix. I think I'll be ordering these next to try. This post will be updated to reflect my experiences with those too!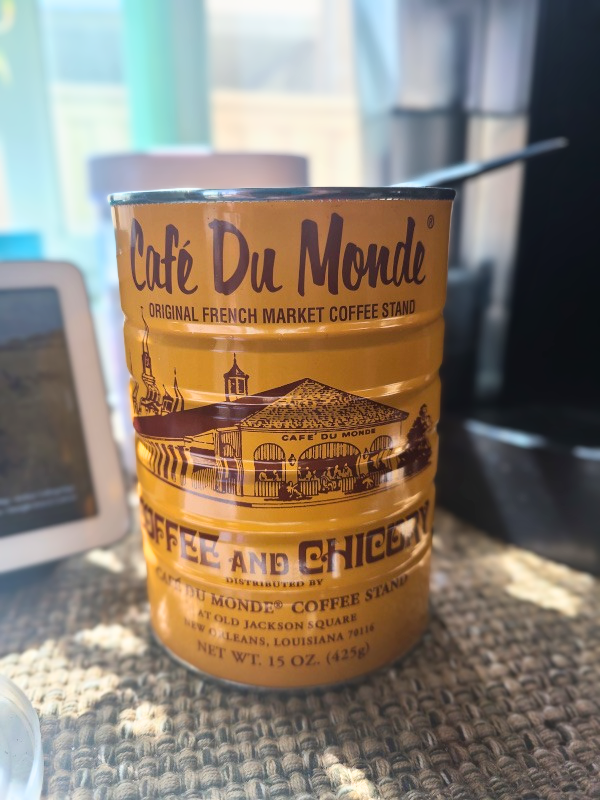 ---
Connect with us on Social Media:
---