Peet's Coffee – K Cups FREE from Influenster
Chosen for yet another Influenster Vox Box! This time I received a box of Vanilla Cinnamon flavored K Cups from Peet's Coffee in exchange for my honest review about my experience with the product.
Peet's Coffee
Peet's Coffee was established in 1966 by Alfred Peet when he opened his first Coffee Shop in Berkeley, California. Calling themselves "The Original Craft Coffee," Peets has a wide variety of quality coffee roasts and teas available as loose tea, tea bags, and iced tea.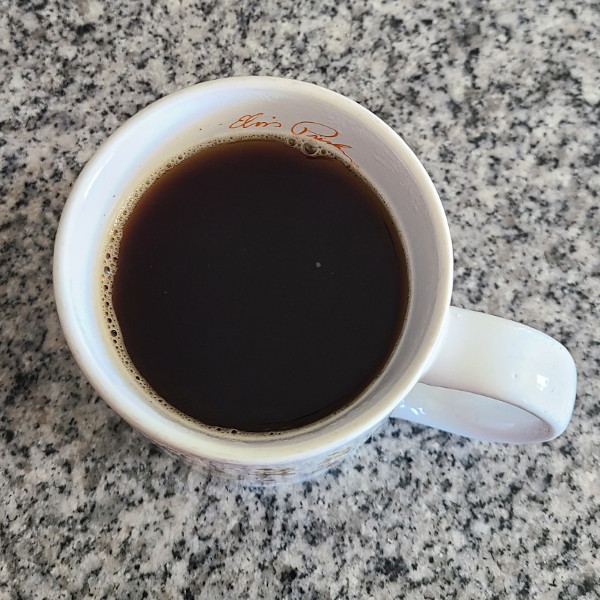 Besides their site, Peet's can be found in stores, and has their own Coffeebars throughout the country. There is an app in which you can track your purchases and earn rewards towards feature purchases, including a free birthday beverage!
You can also earn 4% cash back through Ibotta if shopping Peet's website using the Ibotta browser plugin.
Joining their Coffee Subscription enrolls you in their club. You can choose your subscription by either having Peet's choose coffee for you based of of one of four eligible plans, or build your own subscription with your favorite blends. Joining the subsciption club saves you 10% off of retail price and is one less thing on that grocery list.
Find more information on their website.
Free! From Influenster
I received a box of 10 Vanilla Cinnamon flavored K Cups from Influenster as a Vox Box. This product was sent to me free after I received an email from Influenster and filled out a survey. I was determined to be a fit for this current campaign.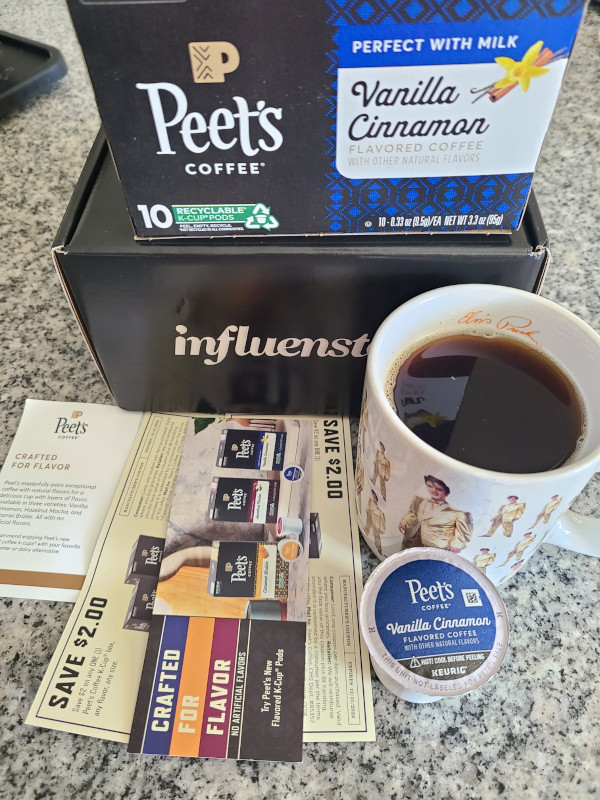 For this particular campaign I need to review the product on the Influenster app, share on Instagram and post on my instagram story! You can learn more about Influenster and find other non food/drink related product reviews on our other site, Deedni. There we post our product reviews, explain cash back apps and sites to help you earn and save money, and some of our home and vehicle projects.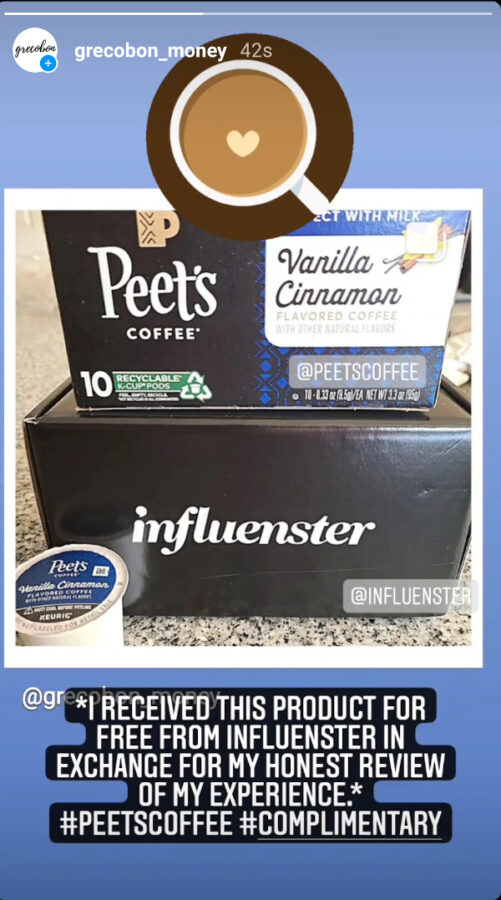 New to Influenster? Read our post on this program and perhaps even take the leap to join! You've got nothing to lose! Who doesn't love free?
Peet's Vanilla Cinnamon K Cups – Product Review
First off, while brewing, it smelled AMAZING! Since it is September, I'm already ready for all the fall scents! Tastewise, definitely go for a more plain creamer (if you use creamer) as the coffee itself is sweet enough on its own. I did try it by itself before adding any sweetener or cream. I did add a touch of both out of habit.
Recycling the pods was super simple. I removed and discarded the top, emptied the grounds into my compost bin. As a side note, I find it easier to allow the pods to sit overnight so the grounds dry out as much as possible before emptying into the compost bin. I pulled out the filter and discarded it, then recycled the plastic cup. Those extra few seconds of effort really make a difference for our planet if everything goes in the correct bin.
I am looking forward to trying some of the other flavors with the coupons that were included with my Vox Box in addition to using some Ibotta deals to get cash back on my in store purchases!
Peet's Coffee Frequently Asked Questions
What are the different types of Peet's Cofffee?
If you think of it, they probably have it.
Beans vs Ground.
Special Blends vs Decaf or Espresso Pods.
Their site will direct you to those answers.
Is Peet's Coffee owned by Starbucks?
At one time, yes. This guy knows the entire history of that.
Does Peet's Coffee (coffeebars) serve food?
Yes! Breakfast Sandwiches, Oatmeal, Grab and Go Snacks. They've got you covered. Here's a look at what they offer in their physical locations.
Purchase This Product
If you would like to purchase this product, please use the button(s) below.
Disclaimer: Purchases made using links found on this site may earn us a commission at no extra cost to you. Thanks.
---
Connect with us on Social Media:
---