Hot and Spicy Pickled Bologna…
Hot Bologna is a favorite snack of mine. Much like Halushki and Halupki, you cannot usually find it outside of the area I grew up in, the "Coal Region" of Pennysylvania. The Coal Region is a particular area where coal mining was the main source of livelihood for many years. I wouldn't even consider trying Hot Bologna until my late 20's, but I quickly learned I had been missing out.
What is Ring Bologna??
Ring Bologna is the main ingredient. According to Eckrich, one of the producers of this treat, these are the ingredients:
Eckrich ring bologna is made with our original bologna meat, which includes a special blend of chicken, turkey, pork, and our signature seasoning. We never use by-products, gluten, soy or artificial colors or flavors–just lunch meat ingredients you trust from Eckrich!

from the Eckrich website product info page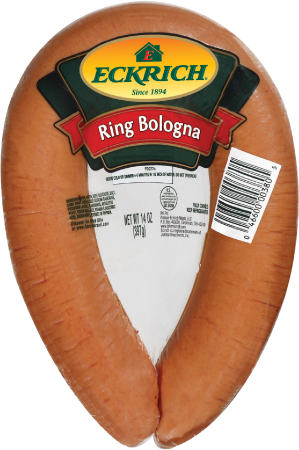 However, after I mentioned Eckrich twice, I find this the time to mention that we are partial to Berks brand, and that's what I'm using today.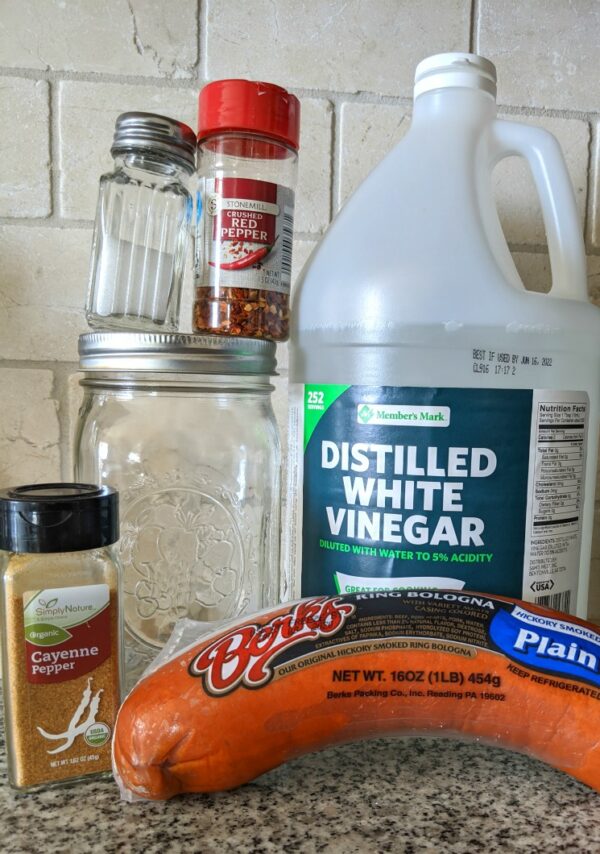 Hot Bologna itself, is done by a pickling process. Like any other local recipe, everyone has their version, tweaked to their liking. This particular recipe comes from coalregion.com, a collection of Coal Region recipes; extremely helpful to those of us who have moved out of the area and can't access our favorite snacks easily.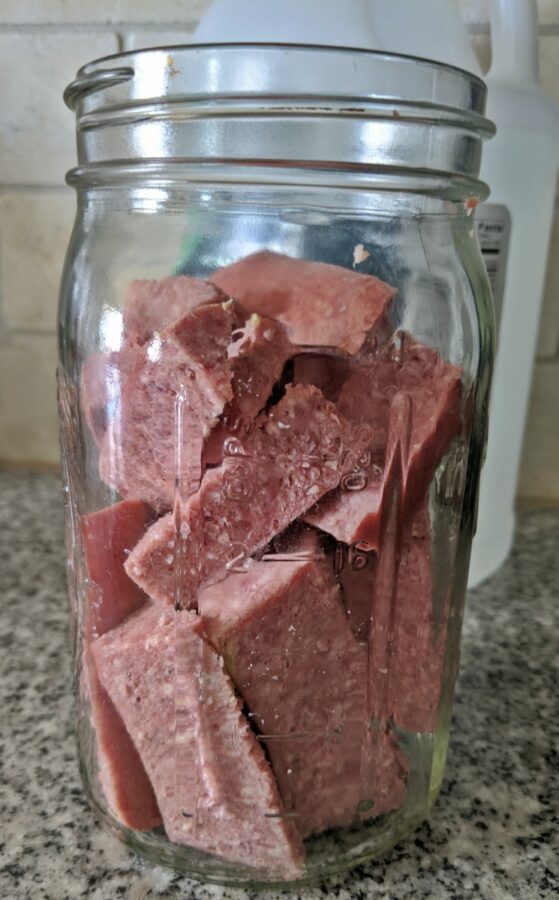 This is a simple recipe that anyone with access to the ingredients can make for their own home. Once you have the casing peeled away, you can slice the ring bologna into longer pieces or round slices and add to the jar, whichever you prefer. Then, mix the rest of the ingredients and add to the jar along with the bologna.
The hardest part is having the patience to wait the 3-4 days you'll need in order for the full flavor to take effect. You can open and start eating after 2 days, but if you wait 3-4 days, you will be so much happier.
Hot Bologna Recipe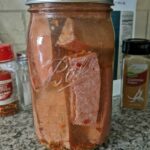 Print Recipe
Ingredients
½

roll

ring bologna

1

tbsp

crushed red pepper

¼

tsp

cayenne pepper

¼

tsp

salt

1 ½

cups

white vinegar

¾

cups

water
Instructions
Cut ring of bologna in pieces, about 2 inches long and place in glass jar.

Add crushed red pepper, cayenne pepper, and salt. Mix white vinegar and water and pour into jar over bologna.

Shake well, place lid on jar and refrigerate. Should be ready in a day or two. For best results, wait 3-4 days.
And now you know the secret…
We like to make this a few times a year, at least once a year for picnics. The rest of the year we make it for ourselves to snack on while watching tv at night. If you like it spicy you can always add a bit more of the red pepper or the cayenne. Wait until you open it for the first time to taste test before you add any extra spice.
Have you ever tried Hot Bologna? How about Ring Bologna?
Do you buy your hot bologna in the store or make it yourself? Let us know in the comments!
---