S!!! Thai, Where This All Began
Three and a half years ago when we decided to try out this whole "blog thing", we decided that Thai food would be our first adventure. To start that off, we chose Siam Thai in Temecula, California; or as we call it – S!!!
If you haven't had the chance to check out those posts you can do so now.
S!!! is located in Temecula, California, as we were on our way home from Coronado, we decided that cooking was out of the question, and we had been craving Thai food anyway. The added bonus was that my mom was with us, and she had never had Thai food before.
We arrived a bit before it was ready so we headed over to Total Wine to see what new beer or wine they had. It then hit me to look to see if they carry any beer from Thailand at all.
It was then I came upon this beer: Singha from Boon Rawd Brewery in Bangkok. I check with Untappd, and noticed I've never had it before, so in my cart it went.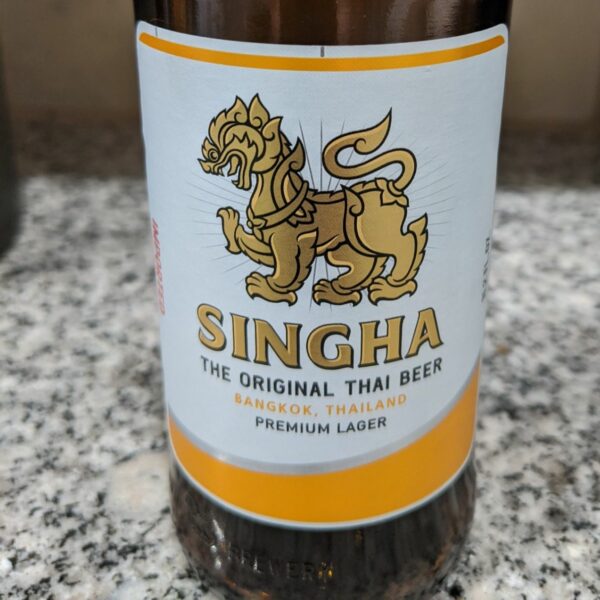 We picked up our food and headed home.
My Choice at S!!! Thai
I went with my original meal choice from our first trip to S!!!, the Pra Ram Chicken. It was just as beautiful as I remembered. The house sweet peanut sauce makes every single bite melt in your mouth. Each grain of rice soaked up the sauce and stuck to the veggies and chicken. I do like to explore menus, but sometimes it's nice to go back to an old favorite.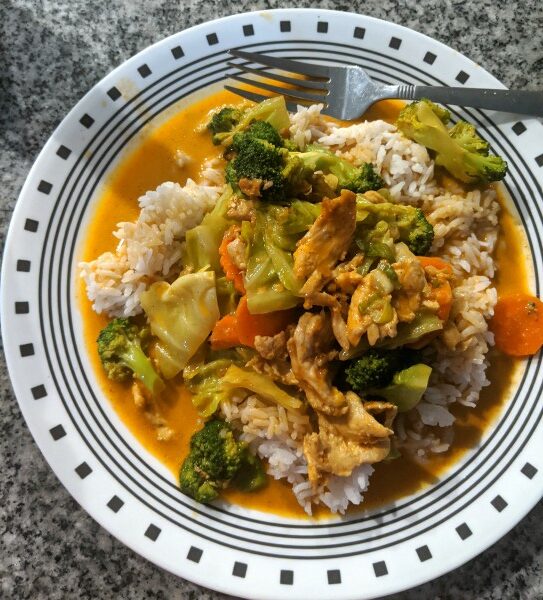 Matt's Dinner
For his meal, Matt went with the Spicy Fried Rice Combo meal. The menu describes this dish as "Choice of protein stir-fried with onions, garlic, chili and basil leaves. Spicy." He asked for the spice level to be "HOT" of course.
I asked him what he thought of it and his response was "delightful."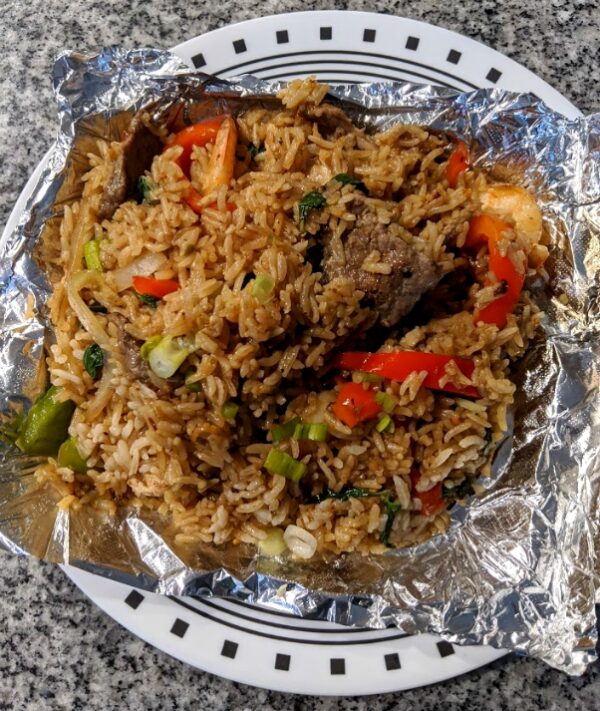 Mom's First Thai Dish
For her first Thai food experience, my mom got the Shrimp Fried Rice. The menu describes this dish as "Thai fisherman fried rice with shrimp, egg, pea and carrots." It's basically what you think it would be.
I tried a bit, and it was so fresh tasting, the rice had a ton of flavor and the shrimp was just what it needed to be complete. She ate half, and then finished the rest for lunch the next day. She even bypassed meals she really loved to grab at this to heat up.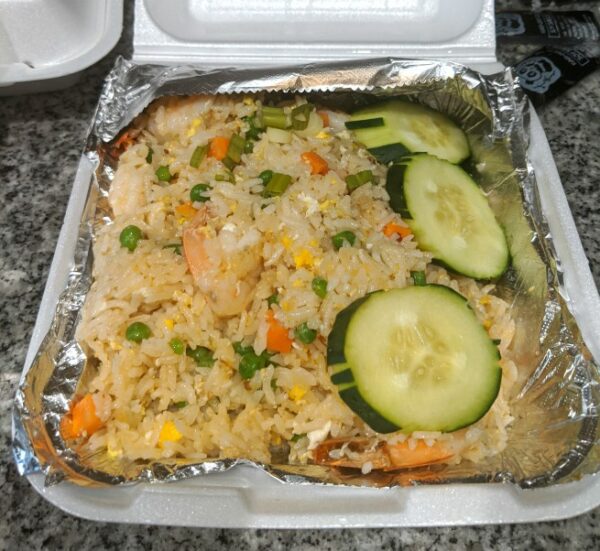 Appetizer:
For our appetizer, we went with a favorite, the Crab Wontons: "Deep-fried wonton skins with a cream cheese and crab filling." These are a classic and our appetizer of choice every time we visit Siam Thai.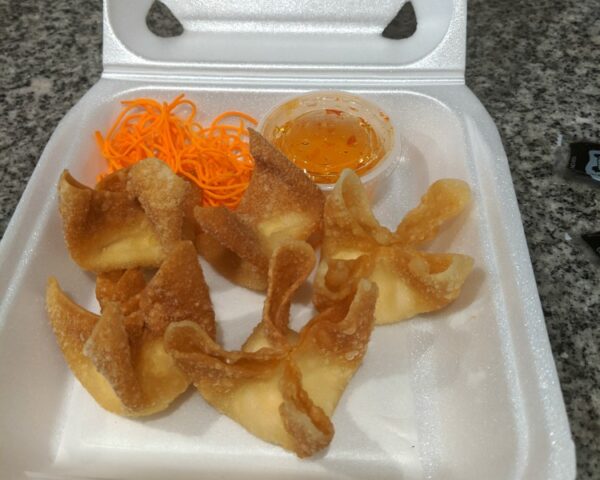 Restaurant.com: Save on Your Next Meal
In summary:
All in all it was a wonderful dinner. My mom and Matt weren't fond of the beer so I ended up with the bottle to myself. I thought, while different from what I'm used to, it was still nice and light with a distinct bitter taste. I thought it nicely accompanied my Pra Ram Chicken.
If you are in the Temecula area, check out Siam Thai. If not in Temecula area, check out your local Thai cuisine restaurant. Let us know what you think in the comments!