A lovely Sunday afternoon, we decide to go use the benefits of our membership at Thornton Winery. Thornton is located in Temecula Wine Country. With our membership, we receive two bottles of wine every other month and whenever we stop by we can get a free flight or glass tasting. In addition to that we also get a discount when we purchase anything in the store, including bottles of wine!
I love their champagne flight. Matt isn't so much of a fan of the bubbly stuff as I am, so I always take this opportunity to get myself the champagne flight pictured below: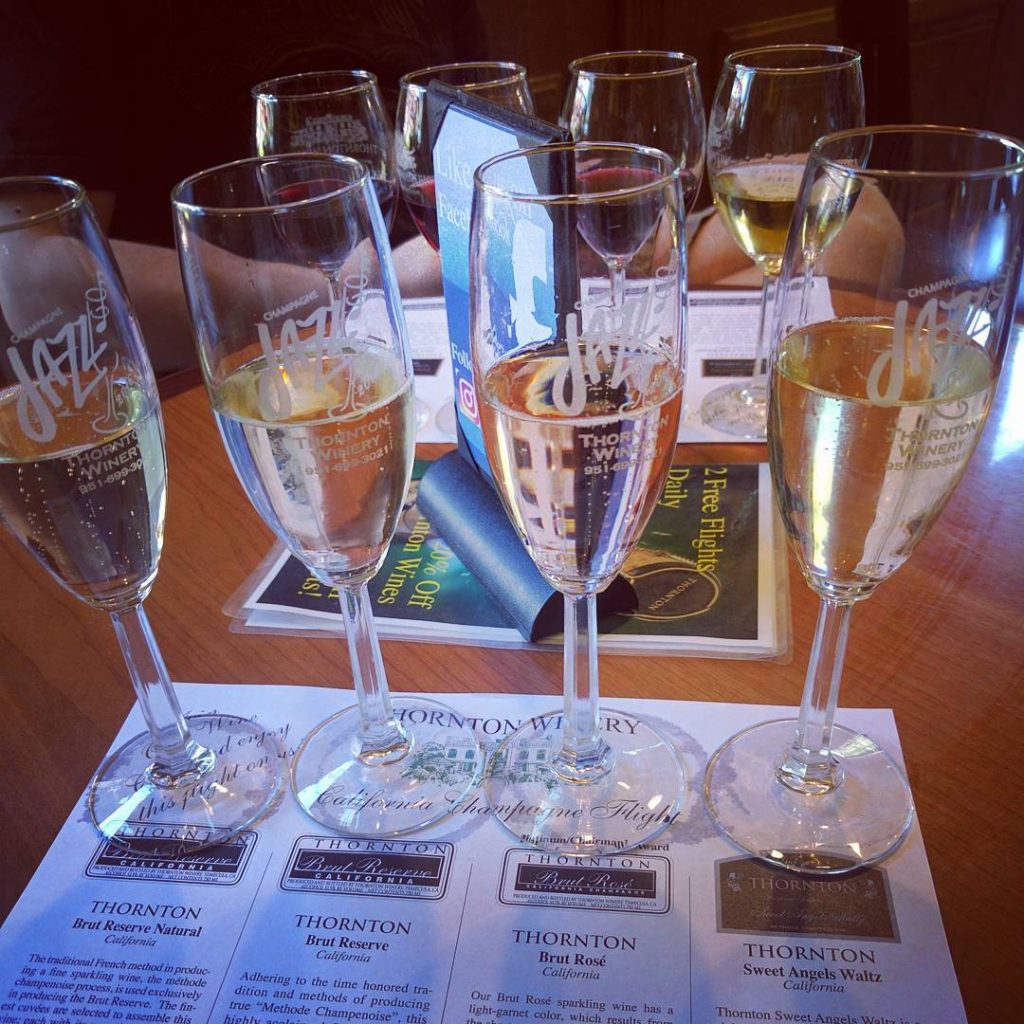 What was super cool was that I posted this picture on our instagram account, someone from Thornton saw it and brought us a free glass of wine! They are so attentive when you are there, the staff is knowledgeable and friendly. If you live in the area or are traveling to Temecula, we highly recommend stopping by Thornton and the other wineries of the Temecula Valley!