Lord Nelson Brewery Hotel – Sydney, Australia
Located in the Millers Point neighborhood of Sydney, Australia sits Lord Nelson Brewery Hotel. Built in the 1830s, it is the oldest working licensed hotel in Sydney, having a liquor license dating back to June of 1842. It was listed on the New South Wales State Heritage Register on April 2nd, 1999.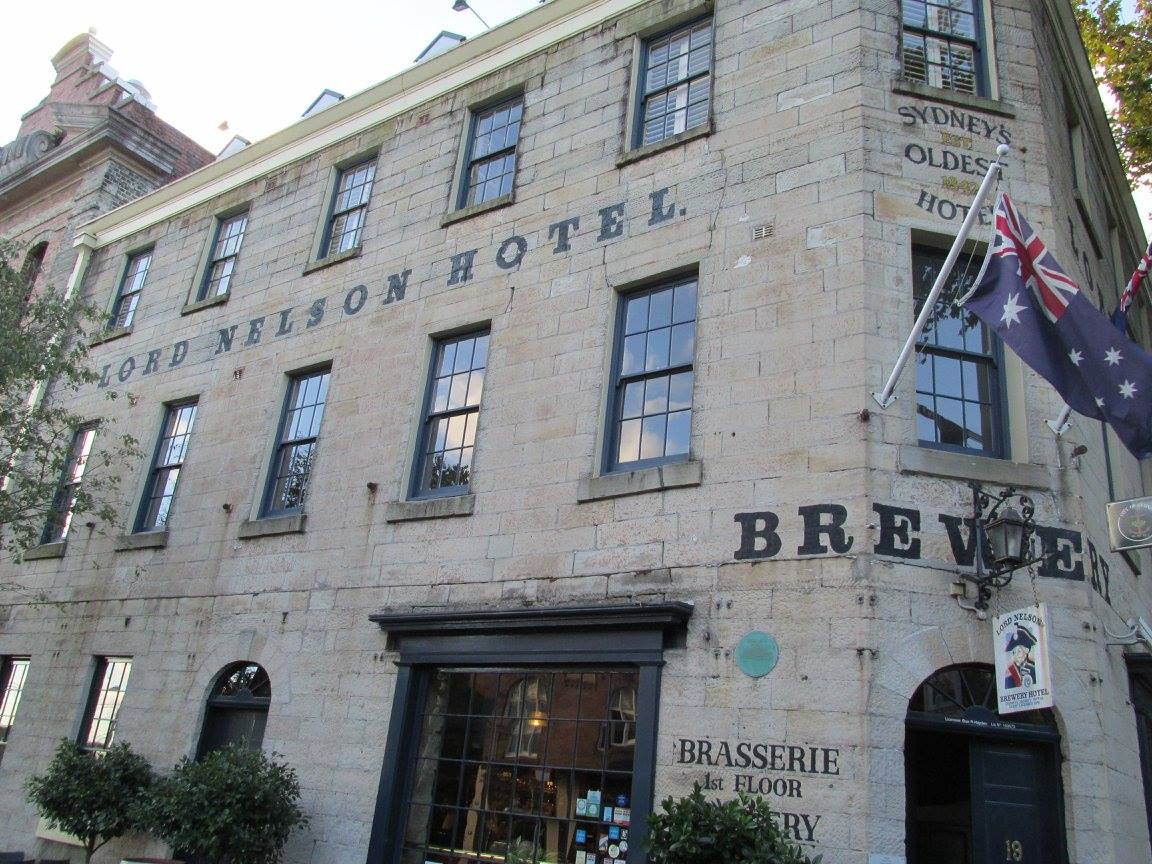 We decided to stop in at the Lord Nelson while on a walk on our first night in Sydney. On our way to another destination, a beverage to keep us going was necessary.
Inside the Lord Nelson Brewery Hotel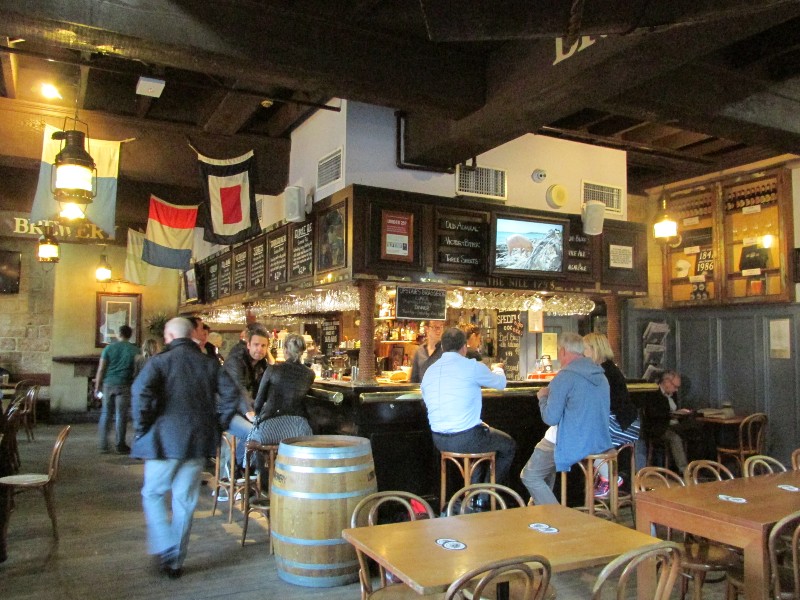 The bar is situated in the middle of the pub with plenty of seating around. You'll also find plenty of tables situated throughout to have a meal, enjoy a beer with friends, or read the daily paper, of which they offer a few. A television above the bar on one side probably showing the big cricket match for all to see on certain days and various flags hanging from the ceiling.
Along the walls and even on the ceilings, there are various framed photos throughout that you can admire. I'm not sure of the context of each one, but some were from the early days of the Lord Nelson Brewery and Hotel. There were also some newspaper articles about the building and business and a variety of other photos and paintings.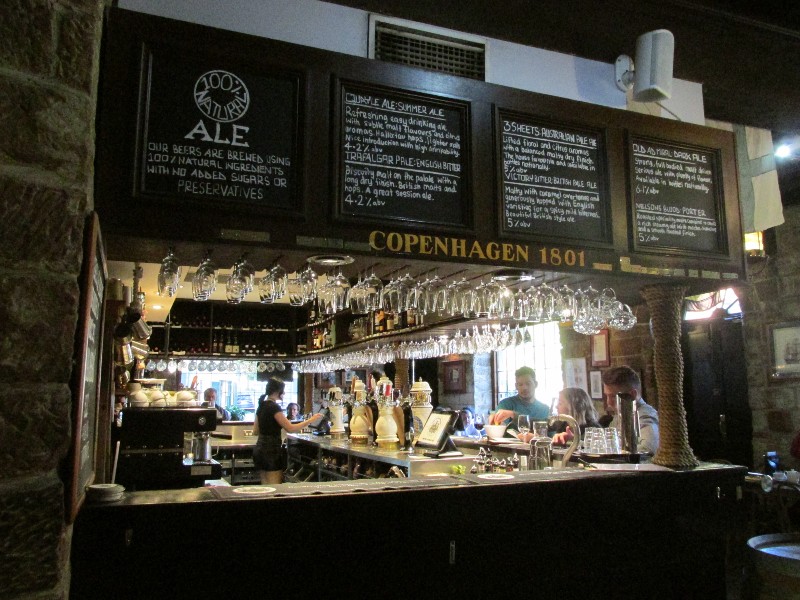 The beer list above the bar lists six of their beers that are available, a description of each, and their ABV.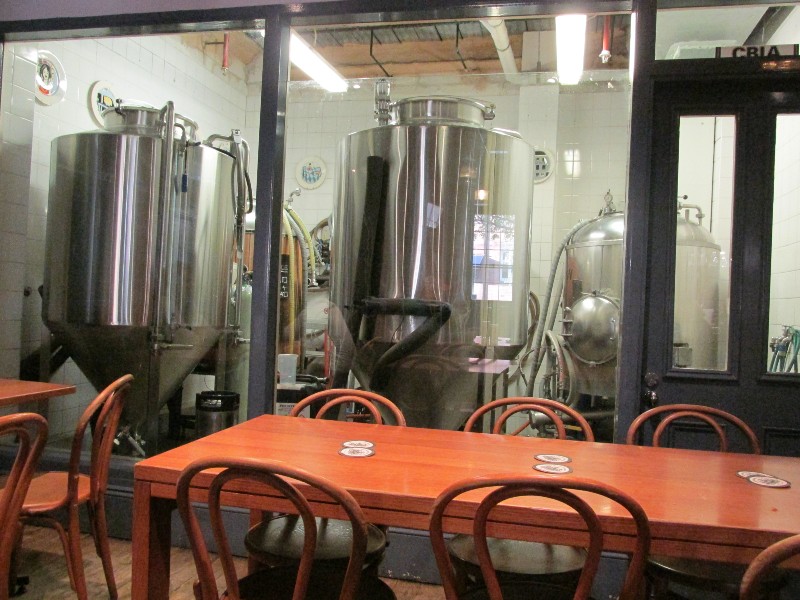 Adjacent to the seating area is where you can see the beer being made.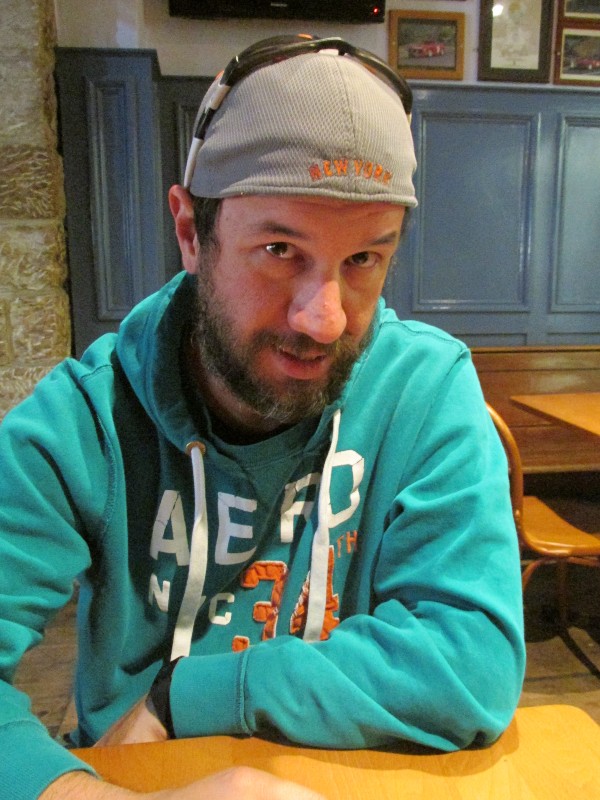 What We Had to Drink at Lord Nelson Brewery
This is what some of you came for, right? Because it was just a quick stop, we only had two, but here they are.
Victory Bitter
This is an English Bitter, with an IBU of 36 and an ABV of 5%. As per its description on Untappd: "Malty with caramel overtones and generously hopped with English varieties for a spicy mild bitterness. Beautiful British style ale."
Lora's Rating: 2.5/5
Matt's Rating: 3/5
Global Rating: 3.52/5
Three Sheets
This beer is an Australian Pale Ale. It has an IBU of 29 and the ABV is 4.9%. Its description on Untappd describes it as "Lifted florals of citrus with a balanced malty dry finish. Our House Favourite here."
Lora's Rating: 3/5
Matt's Rating: 3/5
Global Rating: 3.63/5
---
Thirsty? Read More!
All Beer Posts – All Drink Related Posts – Alcoholic and Non
---
Become our friend on Untappd!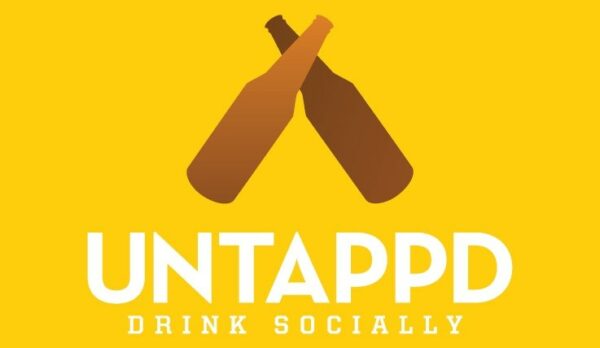 Matt: crackers 8199
Distinct Beers: 3,302 As of October 24, 2022
Lora: llc156
Distinct Beers: 1,957 As of October 24, 2022
Curious about Untappd? Learn more about the app!
Lord Nelson Brewery Hotel Final Thoughts
A beautiful building in a fantastic neighborhood. The inside puts you in that "pub mood". The two beers we had were average for us, but don't let our opinions sway you. If you find yourself in the area, step on in and have a pint! Next time we are in Sydney we will be stopping by again for sure to try the rest of their beers and grab a bite from their restaurant. Then take a walk to the Sydney Harbour Bridge afterwards like we did.
If you're planning on visiting Sydney, here is a list of other pubs within the city!
If you're interested in our other Australian adventures, check them out!
---
Connect with us on Social Media:
---