Illa Beer Series from Full Circle Brewing Company in Fresno, California
Found at Total Wine, in this post we are going to talk about the Illa Series of beers from Full Circle Brewing Company. The flavors we tried were Vanilla, Strawberry, and Blueberry.
A Little About Full Circle Brewing Company
Based in Fresno, California, Full Circle is located in the oldest running brewery in the Central Valley, purchased by its owners in 2016. I took this to mean the building, but maybe the brewery name as well. If you know let us know in the comments and I'll be sure to update that here!
They canned their first beer in 2018 and signed with California distributors the very next year. 2020 saw their beers heading to major retailers and big box stores. 2021 Saw the expansion of Full Circle into other states.
The Illa Beers
We grabbed what appear to be the original flavors – Strawberry, Vanilla, and Blueberry. However, I discovered in Untappd that there are many more Illa varieties, and now I want to try them all. So stay tuned for that update, because as we do try them, we'll be updating here.

To pique your interest, those flavors are Oranges 'n Cream, Peaches 'n Cream, POG (Passionfruit, Orange, and Guava), Ambrosia, Pineapple Whip, Pumpkin Spice, Guava, Chocolate, and Dole Whip. Some appear to be limited release or only around holidays, so I'll be adding them to my Untappd Wish List for sure to keep an eye on.
Now, we did both try all three. Why I didn't rate Illa Vanilla and why Matt didn't rate Strawberry Illa – well I have no idea. I'll be sure to update the next time we try them.
Strawberry Illa
As Full Circle states on Untappd under this beer, "The much anticipated strawberry version of our famous Illa Vanilla Milkshake IPA is back! A light and creamy addition of vanilla and lactose with a little kiss of hop bitterness, support the strawberry forward sweetness in this milkshake IPA. Reminiscent of the little strawberry candy wrapped in red and green foil."
Strawberry Illa is a 6.5% ABV Milkshake style IPA.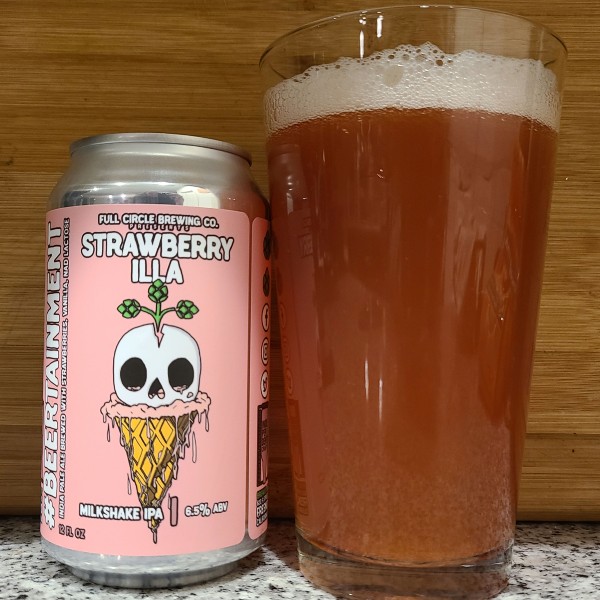 Lora's Rating: 4/5
Matt's Rating: Did not rate
Global Rating: 3.84/5
Illa Vanilla
The Untappd description on Illa Vanilla is "A blend of hops, vanilla and lactose create a symphony of orange and cream notes with a pleasant mouthfeel and a mildly hoppy finish."
Illa Vanilla has an ABV of 6.8% and an IBU of 40. This is the highest ABV of all Illa flavors as of the time of writing this post.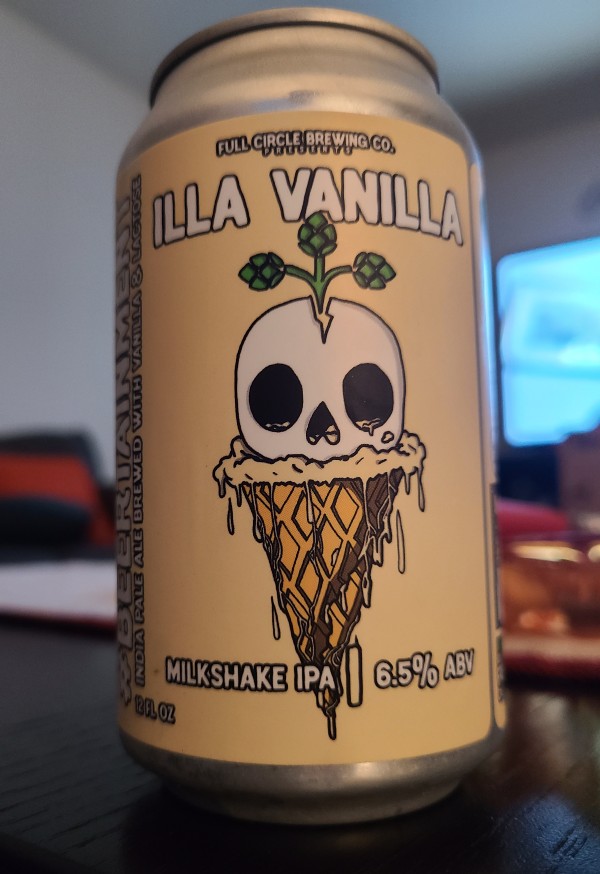 Lora's Rating: Did not rate.
Matt's Rating: 4/5
Global Rating: 3.81/5
Blueberry Illa
Blueberry Illa is described as "A blend of blueberries, hops, vanilla, and lactose creates a symphony of blueberry, orange, and cream notes with a pleasant mouthfeel and a mild hoppy finish." It has an ABV of 6.5%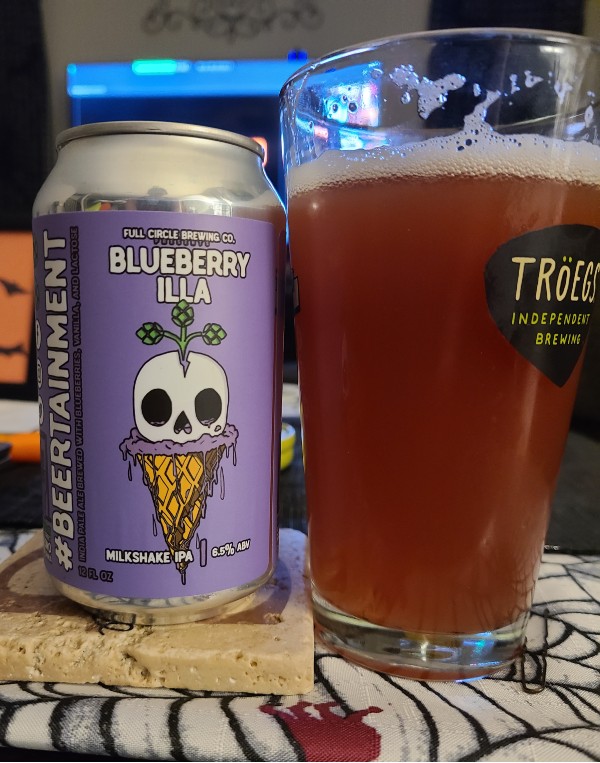 Lora's Rating: 3/5
Matt's Rating: 3/5
Global Rating: 3.73/5
We enjoyed all three. Blueberry can be a tough flavor for either of us with beer. So, if you fancy blueberry beers, you will certainly love this one. As mentioned before there are plenty of other Illa flavors and I can't wait to try them all.
---
Thirsty? Read More!
All Beer Posts – All Drink Related Posts – Alcoholic and Non
---
Where to Find Full Circle Brewing Company Beers
As we mentioned above, Full Circle Brewing Company can be found in multiple states, the obvious first one being throughout California. But, you can also find Full Circle Brewing Company at locations throughout Washington, Nevada, Oregon, Ohio, and Pennsylvania.
If you'd like updates on when their beer will be available near you or to see where to find their beer closest to you in one of the above mentioned states, join their beer finder list. I assume this is also their email list.
Become our friend on Untappd!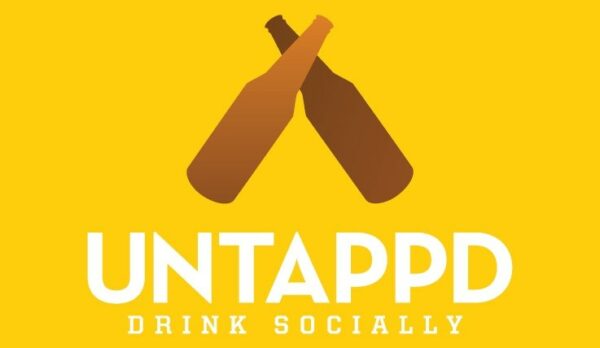 Matt: crackers 8199
Distinct Beers: 3,302 As of October 24, 2022
Lora: llc156
Distinct Beers: 1,957 As of October 24, 2022
Curious about Untappd? Learn more about the app!
---
Connect with us on Social Media:
---