Stone Buenaveza Salt & Lime Lager – poolside perfection
Originally I purchased this six pack as part of a cash back challenge from Influenster (see information on Influenster from our other site, deedni). Unfortunately I did not purchase and submit my receipt in time so I didn't get my cash back; however, I did find a new favorite summertime poolside brew- Stone Buenaveza Salt & Lime Lager.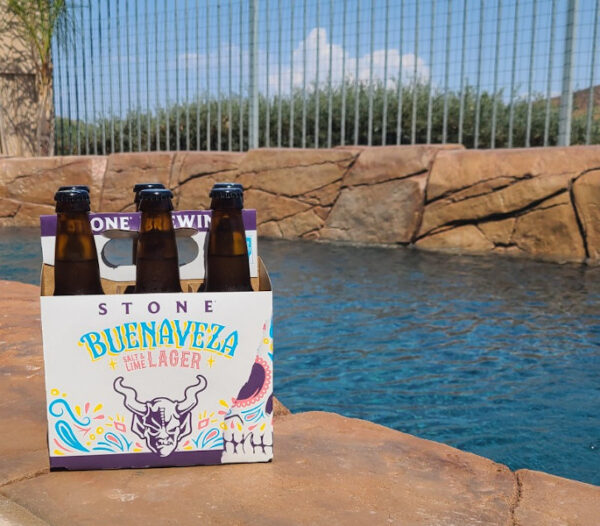 About Stone Buenaveza Salt & Lime lager
Stone Brewing Company introduced Stone Buenaveza Salt & Lime Lager in the summer of 2019. Think Corona with the lime shoved in the bottle but the lime is already included, and it has more flavor than Corona. At least in my opinion as someone who isn't the biggest Corona fan.
This is a Mexican Lager with an ABV of 4.7% and IBU of 13. The low ABV is what makes is a perfect drinking beer that you'll want to enjoy a few of during a picnic, pool party, or sitting around a bonfire.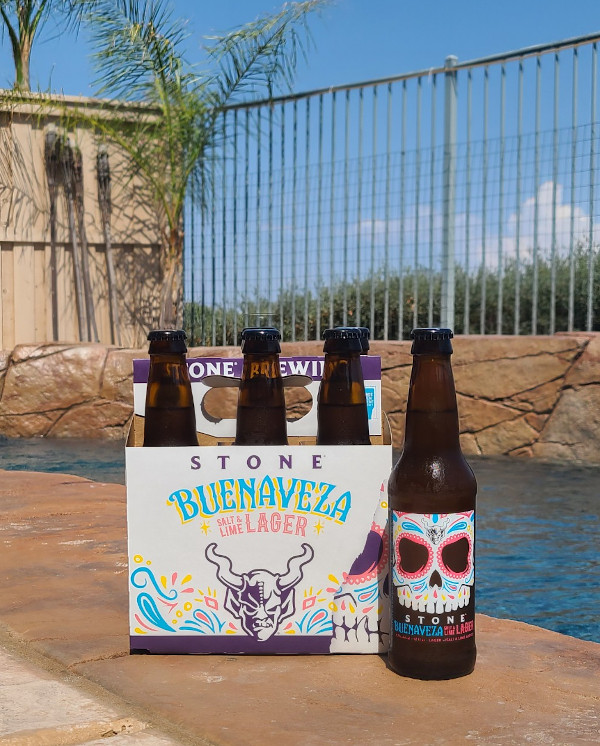 Brewer Ben Sheehan created this beer while working down at Stone Brewing World Bistro & Gardens – Liberty Station. Stone Buenaveza Salt & Lime Lager's inspiration comes from Southern California, which is vibrantly influenced by our neighbors to the South. California's spoiling, warm weather encourages outdoor activity year round – and now the rest of the nation can join in. From surfing our coasts, to snowboarding and biking in the mountains, off-roading through deserted lands, or boating and fishing in our lakes, Stone Buenaveza Salt & Lime Lager is an excellent companion. It's a thrillingly crisp, clean, refreshing Mexican-style lager that quenches thirsts, while gratifying taste buds via lime and sea salt.

Description for Stone Buenaveza Salt & Lime Lager on Untappd.
Even though for whatever reason neither of us rated this beer on Untappd, we both thoroughly enjoyed it. This beer is light and crisp. The lime flavor is certainly present without being overbearing. It is what I call a "day drinking beer."
Add A Little Spice
Two months after our initial six pack purchase, we visited the Stone Brewing World Bistro And Gardens in Escondido, California for a friends birthday. After a delicious meal, we stopped in the brewery shop where we picked up their Michelada mix at the recommendation of another friend, (the birthday friend's wife actually).
Add two to three ounces of Michelada mix to a pint glass, and fill the rest of the glass with the contents of the Salt & Lime Lager bottle. You have your self a delicious treat with a bit a kick.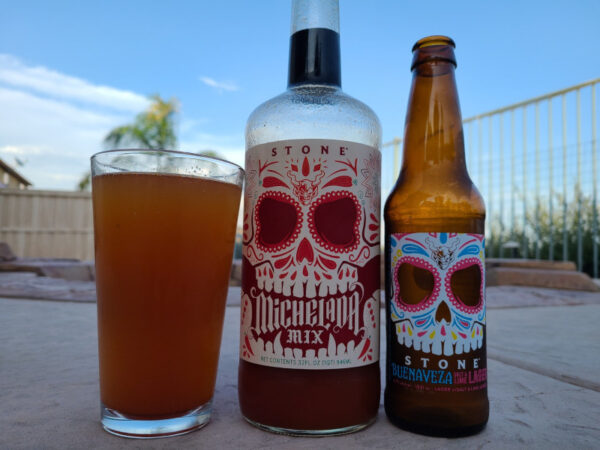 ---
Thirsty? Read More!
All Beer Posts – All Drink Related Posts – Alcoholic and Non
---
Finding Stone Buenaveza Salt & Lime Lager
You can find this particular beer anywhere you find you can find Stone Brewing products. If you're not sure where to find Stone Brewing products near you, enter your address or zip code in this site.
We found our six pack at Total Wine & More which is an alcohol retailer chain located in 23 states. Use their store locator to find the location closest to you. They had a great display to advertise for this summer influenced beer.
There were other Stone beers available within the display but we particularly enjoyed the setup for the Stone Buenaveza Salt & Lime Lager.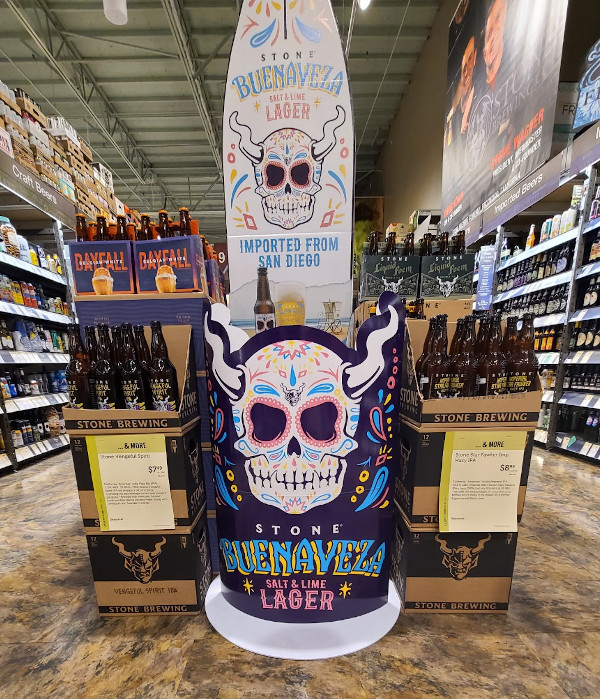 Will you be trying Stone Buenaveza Salt & Lime Lager? What about adding the Michelada mix? Let us know!
Become our friend on Untappd!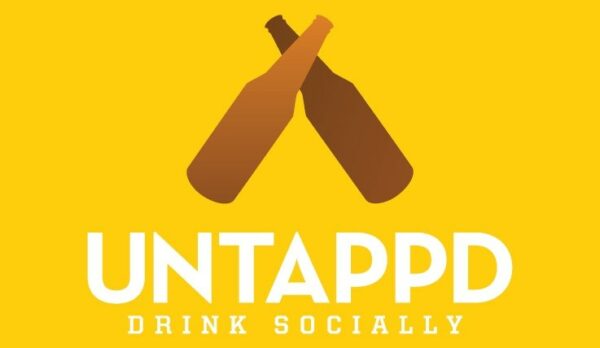 Matt: crackers 8199
Distinct Beers: 3,302 As of October 24, 2022
Lora: llc156
Distinct Beers: 1,957 As of October 24, 2022
Curious about Untappd? Learn more about the app!
---
Connect with us on Social Media:
---