Happy IPA Day! We decided to celebrate at one of our local favorites, Ballast Point in Temecula. This particular location has a wonderful atmosphere and is located within close proximity to Old Town Temecula. Old Town offers it all, dining, shopping, entertainment, so it was smart of Ballast Point to open a location nearby.
A quick trip makes for a quick post. Keep reading to see what beers we enjoyed!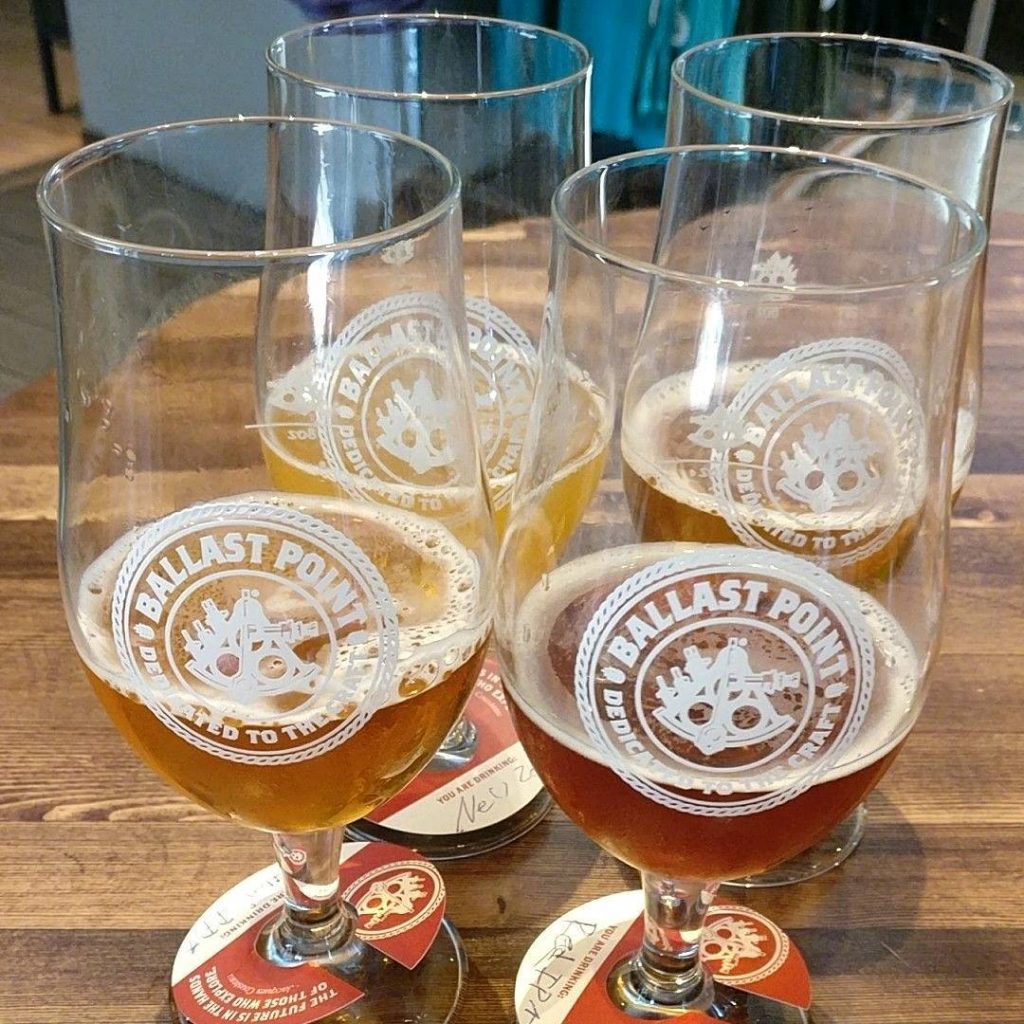 The beers we enjoyed today (and their Untappd ratings) include:
Manta Ray
IPA – Imperial/Double
8.5% ABV
70 IBU
East to West IPA
IPA – American
7% ABV
62 IBU
Merman
Bikiwi
White IPA w/ New Zealand Hops
IPA – White
ABV and IBU- not listed
Experimental IPA
Red IPA
Update September 2019: Unfortunately this location has been closed. Ballast Point is also closing another location in San Diego. Very disappointing, we quite loved this location.