POUR YOUR OWN BEER BAR: LAGER, SAN DIEGO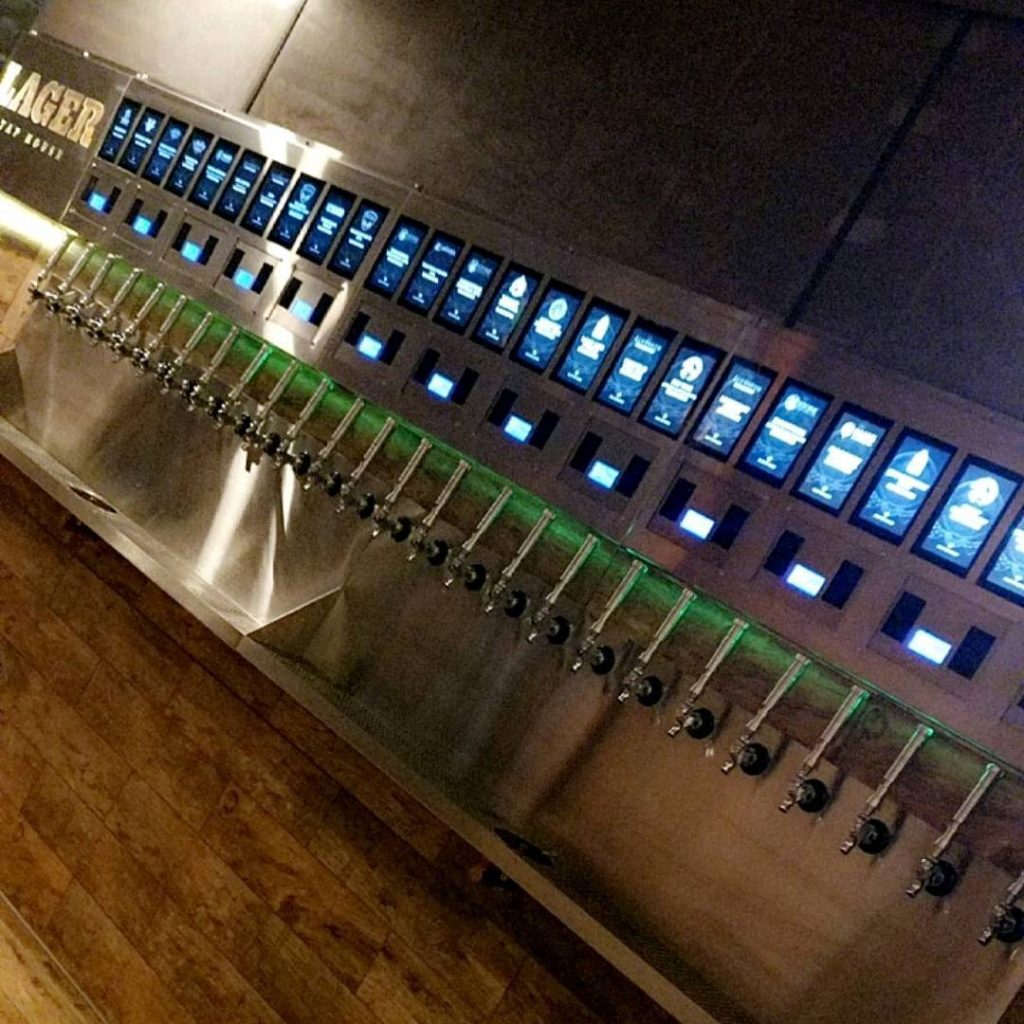 It's December, we have tickets to the Nutcracker Ballet. Impressive of my husband to get me the tickets, and the show was outstanding as the Nutcracker never disappoints.
But before he would willingly attend his very first ballet, I needed to get a few drinks in him. We love beer and new experiences, so we were happy to stumble upon this gem. We had been looking during the week for somewhere to get a drink pre-show and discovered one of those "pour your own" bars within walking distance of the theater. We arrived early (for once) so we had some time to kill.
At this particular establishment you get a card that you must scan at the brew of your choice, pour the amount you want, and you are billed per ounce I believe.
We have didn't have much time, but we did make sure to sample a few brews before heading to the ballet.
The vibe was very cool, they greeted you as you walked in, explained everything, gave you your card. The beer wall was on one side, on the other side was a He-Man mural.
Though we didn't get to stay long we enjoyed it very much. These type of establishments are starting to come to be in the area, and we are excited to try another one very soon.
Have you been to a bar that does this? What did you think?
Edit: January 2020 – Lager has since closed unfortunately, but we did visit one close to us in Murrieta, California, Tap House Sports Grill, which instead of a card, used a wrist band. After you poured so many ounces before you could pour anymore, a staff member would make sure you weren't overly intoxicated. Tap House has also unfortunately closed. There is one at the LINQ Hotel and Casino in Las Vegas. We haven't had a drink there yet, but always visit the LINQ when in Vegas.