Great Food and Drink and Help a Local Charity at Barons Backroom Beer Pairing!
A few times a year an event is held called the Barons Backroom Beer Pairing. Barons Marketplace partners with local organizations and charities to raise money for them. You'll spend $15 per person and pair beers from a local brewery with small bites/appetizers that can be found in the store.
Tonight's local organization was none other than local schools/PTAs and the local Brewery is Black Plague Brewing, one we've enjoyed before.
What's for Dinner?
BBQ Beef Sliders with Blue Cheese & Arugula paired with their 1347 IPA.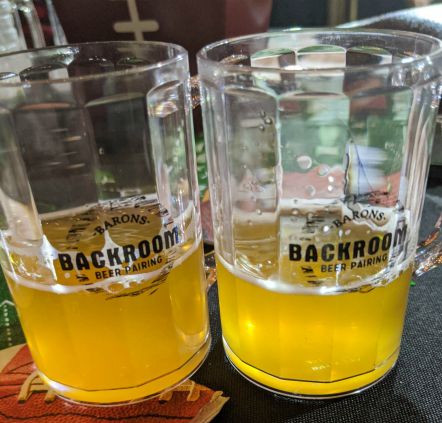 The sliders were light, perfect small bites for any event. The beer was a great IPA, nice milder, not crazy hoppy taste and paired great with the sliders. I love the name specifically because I do love beers with great names that make you think.
Did you know that the plague arrived in Europe in October 1347? Twelve ships from the Black Sea docked at the Sicilian port of Messina carrying the disease.
Savory Samosas with Mango Chutney paired with Bring Out Your Dead- Oceanside IPA.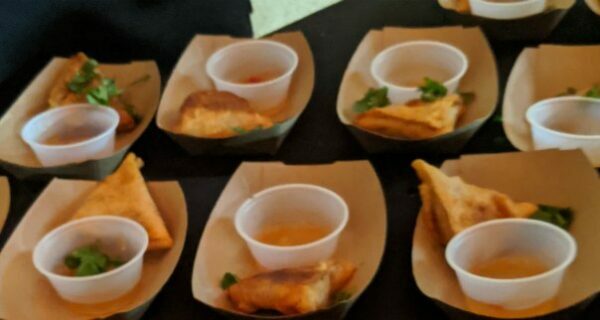 If there ever was a more perfect pairing, I don't know what it could be. These two together were absolutely outstanding . The chutney brought out the citrus flavor in the beer, and the beer perfectly complimented the samosas. I went back for these quite a few times.
Five Cheese Flatbread with Fresh Chives with Hazy Scandal IPA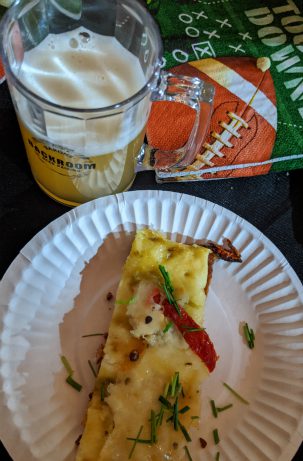 The beer had just enough hoppiness to it to add flavor to the flatbread, which was a nice calm dish. This was Matt's favorite, and I think he had four of them before I finished one.
Caprese Crostini withPesto, Mozzarella and Tomato with Black Plague's Tony Hawps IPA.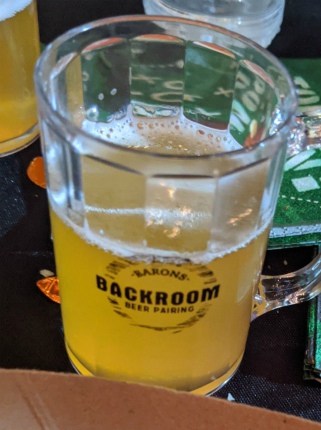 The Crostini had a pesto sauce which pleased Matt, a nice simple snack perfect for any party. The beer was light and hoppy with a bit of citrus and worked nicely with the tomatoes that topped the small dish. It was so good, we forgot to snap any pictures.
---
Thirsty? Read More!
All Beer Posts – All Drink Related Posts – Alcoholic and Non
---
Barons Backroom Beer Pairing – Final Thoughts
We always enjoy these events, meet some great people, and enjoy a cheap night out for a great cause. If you live near a Barons please check out their website to see when the next Barons Backyard Beer Pairing will be is near you and get yourself a $15 dinner at Barons for local charity!
---
Connect with us on Social Media:
---
Become our friend on Untappd!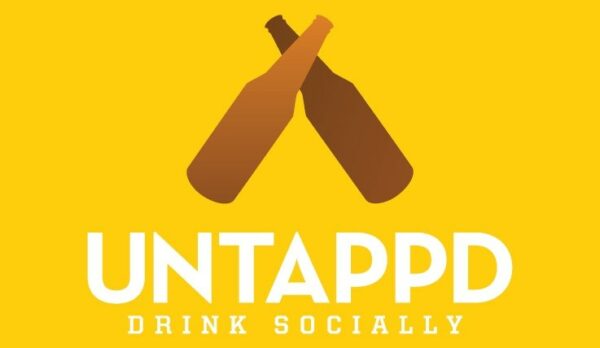 Matt: crackers 8199
Distinct Beers: 3,302 As of October 24, 2022
Lora: llc156
Distinct Beers: 1,957 As of October 24, 2022
Curious about Untappd? Learn more about the app!