2021 Stadium Drinks – Well Earned After A Wild 2020
Short and sweet, this post will summarize exactly as the tile says – 2021 Stadium Drinks. These are the drinks we enjoyed throughout 2021 at various stadiums. 2020 was crazy for everyone, so that first sip in the sunshine at a baseball game felt like it had just been forever since our last. Originally this post was called 2021 Stadium Beers; however, since there is a hard seltzer thrown in the mix, we'll go with Stadium Drinks.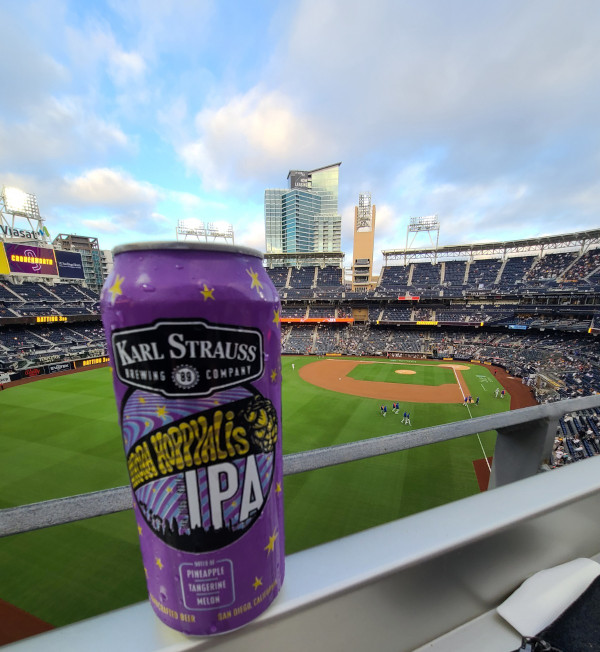 Petco Park – 6/5/2021
Karl Strauss Brewing Company Aurora Hoppyalis
A bold IPA that showcases hops front and center. A light malt profile allows citrusy aromatics and tropical fruit flavors to shine through a crisp, hoppy finish.

from Untappd
IPA – American, 7% ABV, 60 IBU
Lora's Rating: 3.5/5
Matt's Rating: 3.75/5
Global Rating: 3.87/5
A great beer to enjoy during a Mets/Padres game. This particular night we were on the 3rd floor of the Western Metal Supply Company at Petco Park, so add to the great beer and great game, a great view.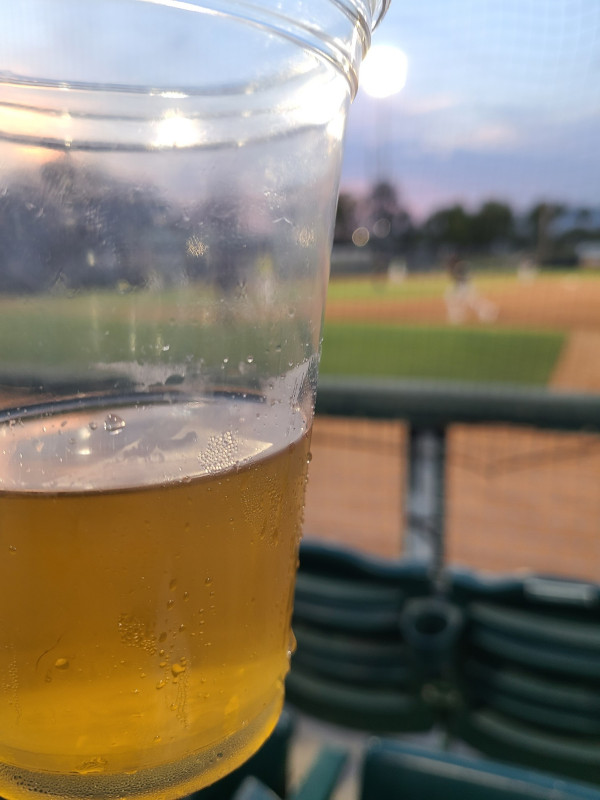 San Manuel Stadium – 6/16/2021
Hangar 24 Craft Brewing Mango Island
IPA – American, 5.8% ABV
Lora's Rating: 3.75/5
Matt's Rating: 4/5
Global Rating: 3.57/5
A nice light flavor, the mango isn't overwhelming. Wonderful beer to enjoy while watching the Lake Elsinore Storm take on the Inland Empire 66ers.
Lake Elsinore Storm Stadium – 7/15/2021
Chihuahua Cerveza Guava-Lime
Guava Lime is a light Mexican style lager with just 95 calories that is brewed with guava and a hint of lime.

from Untappd
Lager – American Light, 4% ABV
Lora's Rating: 3/5
Matt's Rating: 2.5/5
Global Rating: 3.32/5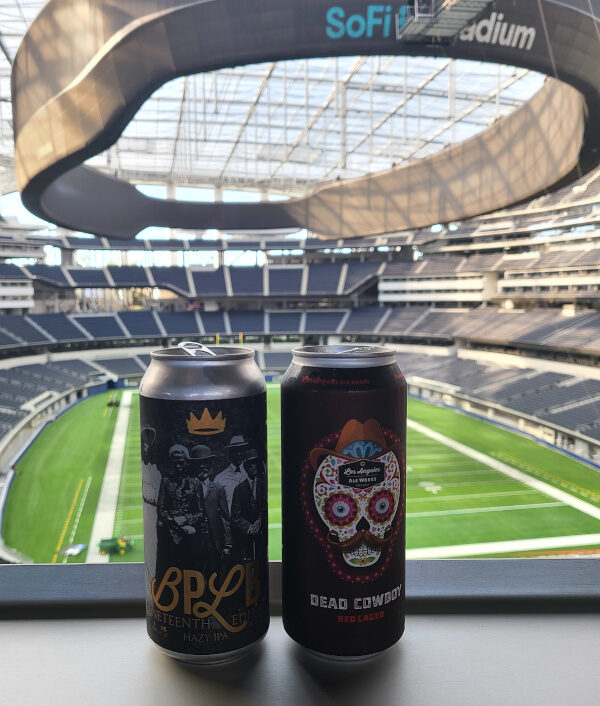 SoFi Stadium – 8/1/2021
Crowns & Hops BPLB
Made with El Dorado and Motueka hops.
IPA – New England/Hazy, 6.5% ABV 45 IBU
Lora's Rating: 3.5/5
Matt's Rating: 4/5
Global Rating: 3.92/5
Los Angeles Ale Works Dead Cowboy
This is a lager brewed with red rice.
Lager – Red, 5.5% ABV
Lora's Rating: 3.75/5
Matt's Rating: 3.75/5
Global Rating: 3.6/5
We enjoyed these before our tour of SoFi Stadium.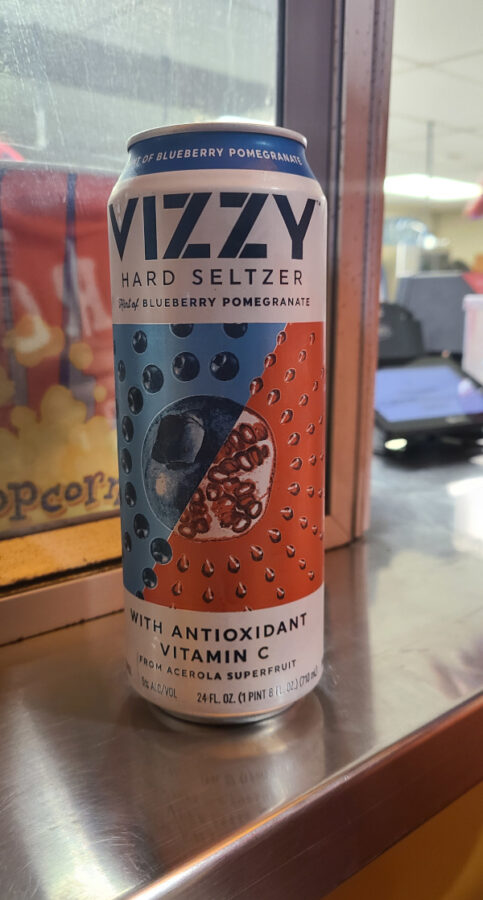 Angel Stadium – 9/24/2021
Vizzy Blueberry Pomegranate
Hard Seltzer, 5% ABV
I quite enjoy Vizzy, they have more fruit flavor than your average hard seltzer. Most hard seltzers I find to be quite bland and lacking in the fruit flavor promised. We have had this one before, and it was most appealing to me on this particular night as I wasn't much feeling a beer.
Read our post on Vizzy Hard Seltzer to see more.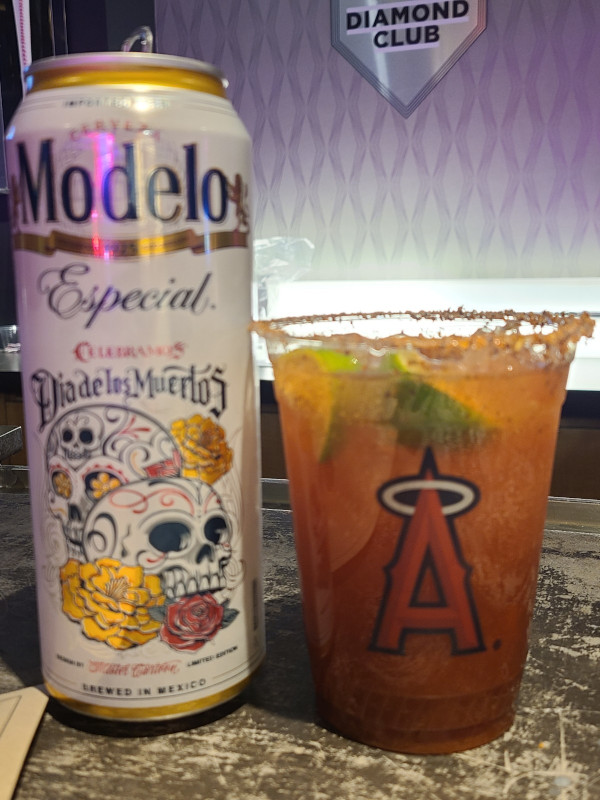 Angel Stadium – 12/11/2021
Modelo Especial Michelada
Modelo is a Mexican Lager with a 4.4% ABV and an IBU of 18.
Ratings for Modelo are as follows:
Lora's Rating: 3/5
Matt's Rating: 3/5
Global Rating: 3.11/5
By itself, we find Modelo to be a nice light beer.
Unfamliar with a Michelada? More common on the west coast of the US, in my experience, a Michelada is made with beer, lime juice, and assorted sauces, spices, and chili peppers. This is as per wikipedia at least. There are variations of the drink, but the one I'm most familiar with uses Clamato juice, a tomato and clam juice. Which I would have thought disgusting had I not tried it before knowing what exactly the juice was. Some common sauces used include Worcestershire sauce, and hot sauce among others.
They're not everyone's 'cup of beer' so to speak, but I quite enjoy one once in a while. Matt, for instance, will not drink one ever.
This particular December evening we were at Angel Stadium for not a baseball but a golf event. More on that coming soon.
While these aren't all the 2021 Stadium Drinks we've enjoyed, these are the one's we've documented or at least snapped a picture of. If you find yourself at any of these locations, you'll have at least a small insight of what's available. What's your favorite stadium to catch a game at? Let us know in the comments!
---
Thirsty? Read More!
All Beer Posts – All Drink Related Posts – Alcoholic and Non
---
Become our friend on Untappd!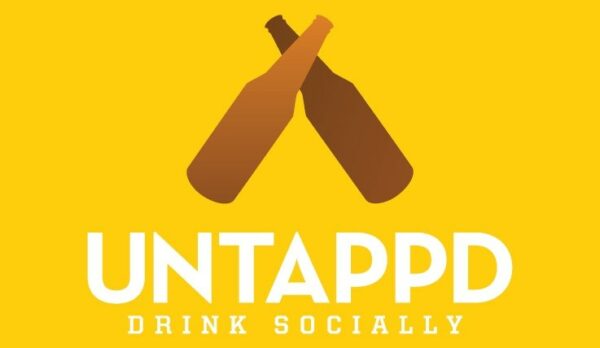 Matt: crackers 8199
Distinct Beers: 3,302 As of October 24, 2022
Lora: llc156
Distinct Beers: 1,957 As of October 24, 2022
Curious about Untappd? Learn more about the app!
---
Connect with us on Social Media:
---