We had been on a few outings with The 7 Line Army to Mets games around the country. Browsing facebook one day Matt or I (we don't remember who spotted it first) came across a group for Southern California Mets fans. Say what?
Marisa, who runs the group, was working on gatherings for those of us NY fans across the country from our team. For the upcoming series that year, she was looking at group tickets so we could sit together with a more intimate group of fans, we were in!
Meeting Everyone – July 2017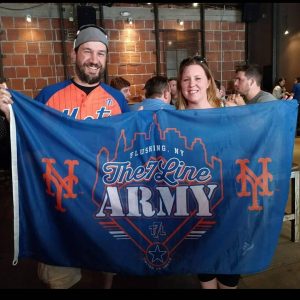 The first day we met members of the group was at Bar Basic located just a few blocks from Petco Park. It's a great atmosphere with delicious pizza. We were happy to not feel so alone rooting for the away team.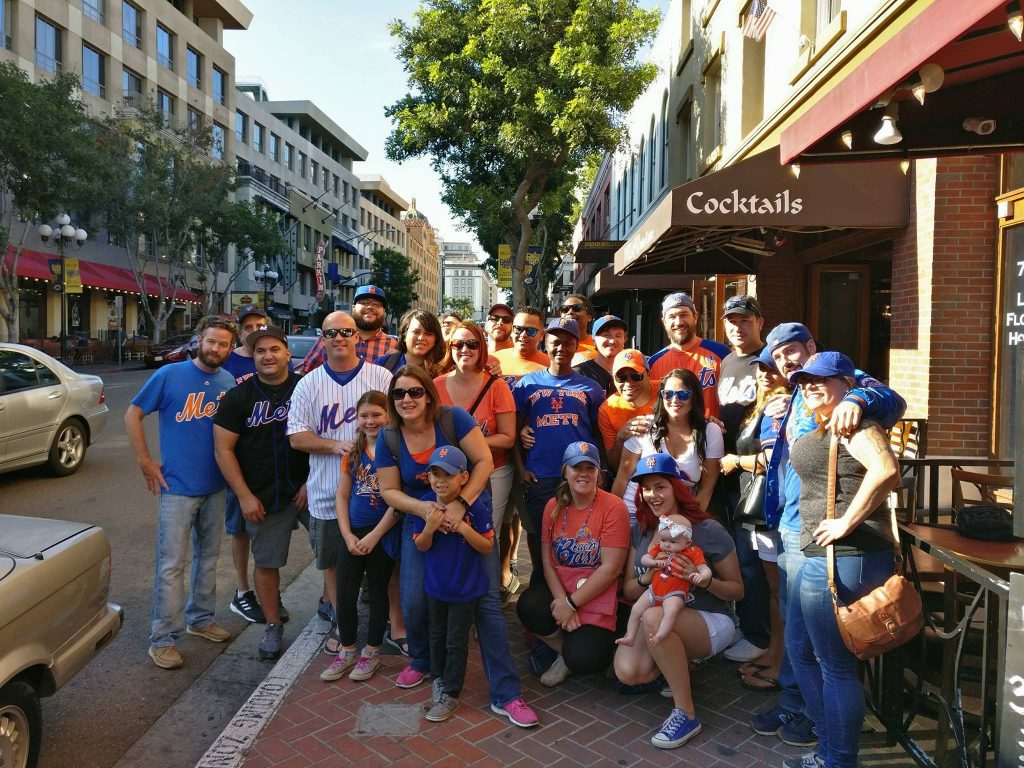 Our first group outing, we gathered at Taste and Thirst in downtown San Diego pre game. Everyone made their way out of the bar around the same time and walked to the game in small groups. We made some new friends and had a great time!
year two – april 2018:
We met again at Bar Basic. It was great to see familiar faces and meet some new faces!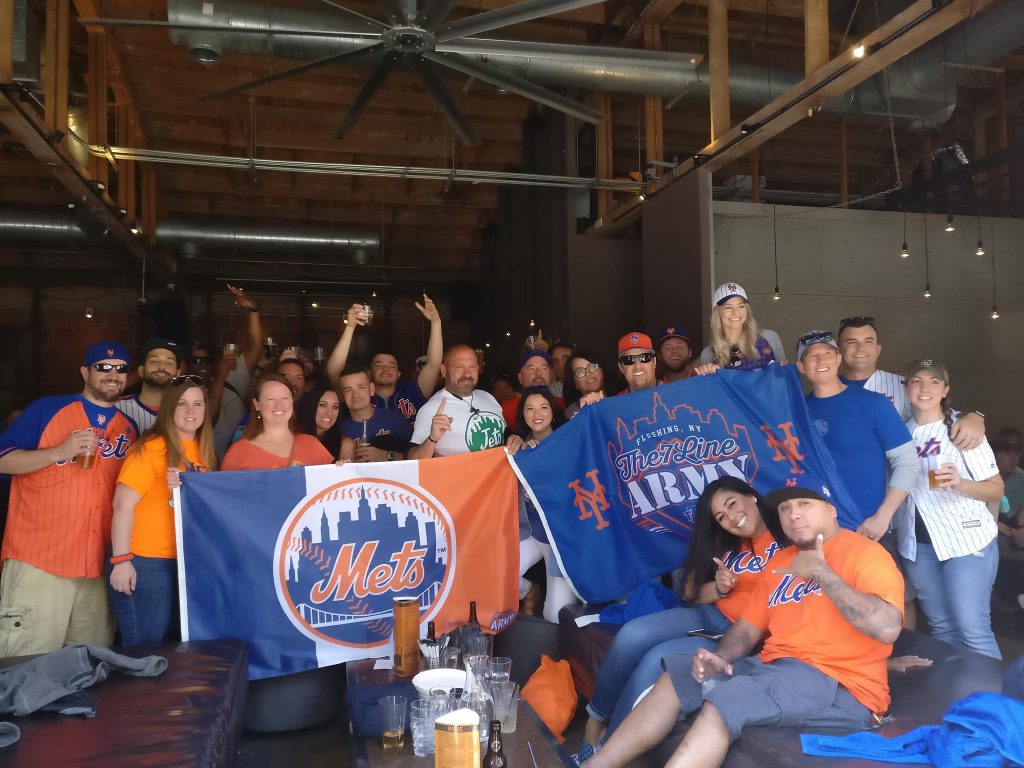 During one of the games, our former Lake Elsinore Storm host son, Joey Lucchesi was pitching against the Mets. So as to have a way to cheer for both, I created the below shirt. It was the very first shirt I made with my brand new Cricut machine. I'm not saying I predicted the trade of Joey from the Padres to the Mets three years later, but…I'm not saying I didn't either.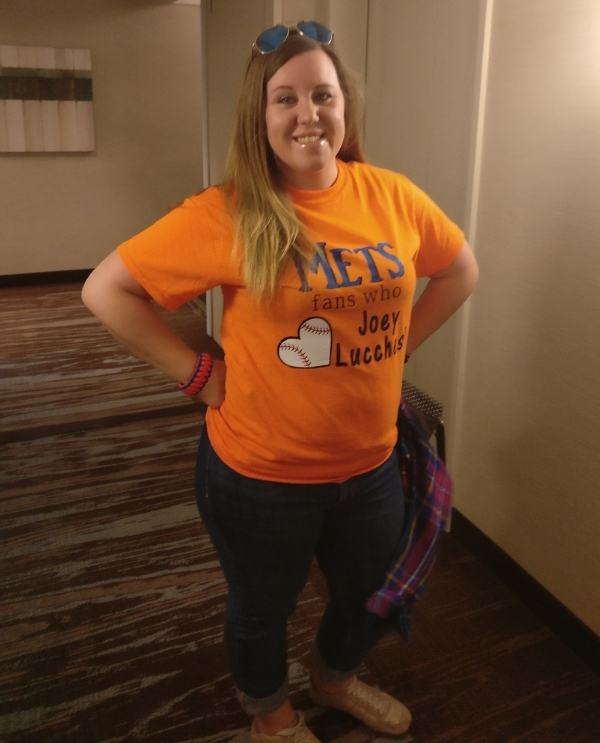 Year 3 – May 2019:
At this point we are pretty much a big family. We enjoyed another pre game outing at Bar Basic before heading into the park. Time was spent snapping pictures, enjoying great drinks and food, and catching up with old and new friends.
After a small ticket….kerfluffle….we did not get to sit together as planned. The ticket office issued us the tickets we requested, but for the wrong day. All was good on our end, the correct date and section were requested, we were issued new tickets but unfortunately could not be in the section we requested. All in all we still enjoyed our time together.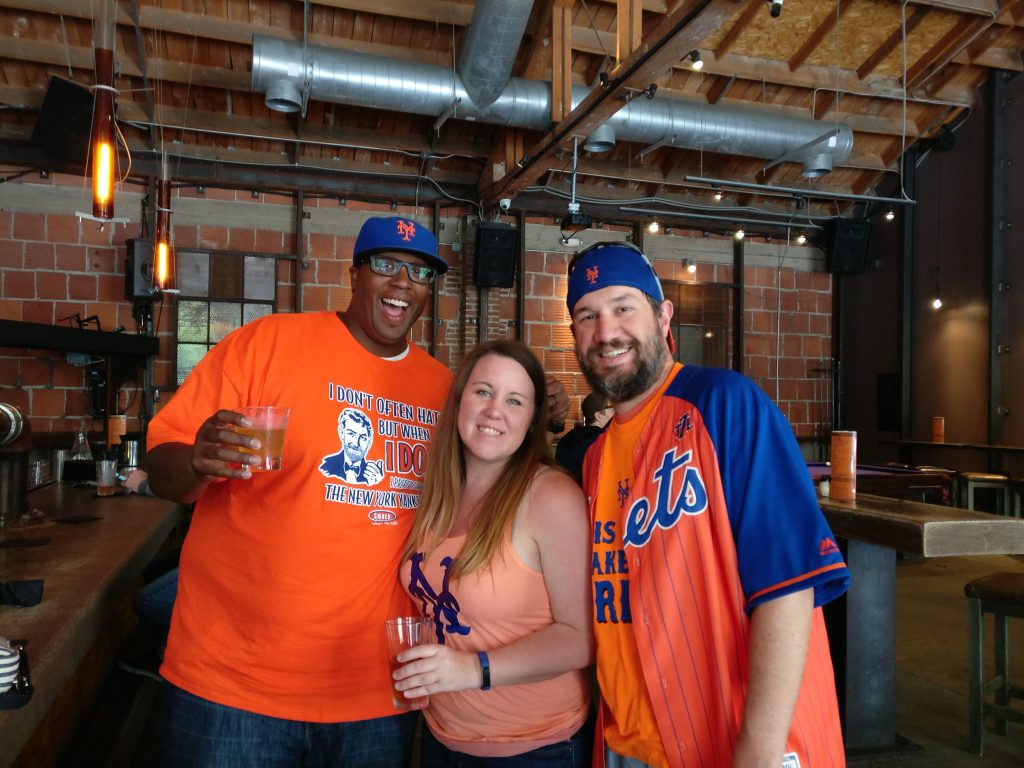 We gathered smaller groups together for another game in the series the following night.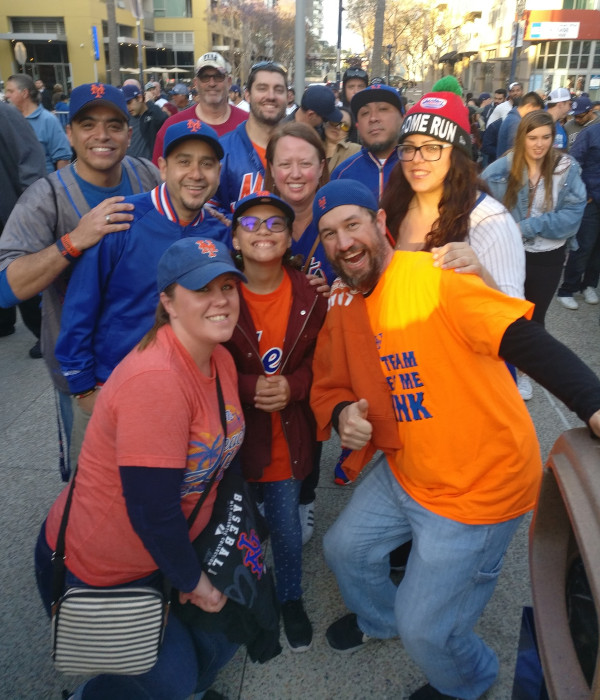 2020- Well, You Know.
Unfortunately 2020 left us without a gathering or the opportunity to watch baseball in person. Most important is that everyone is safe and healthy.
Year 4 – June 2021
Southern California Mets Fans are back at the park!
After what seemed like forever, it was finally time to get the family back together. This year we changed up our pregame location and opted for an outside gathering for the benefit and health and safety of all. In addition to that, there were also crowd restrictions inside most places.
Our pre-game gathering was held at Quartyard, a pretty awesome outdoor venue. While it was a bit longer of a walk to the stadium than Bar Basic, it is certainly somewhere we would like to check out again.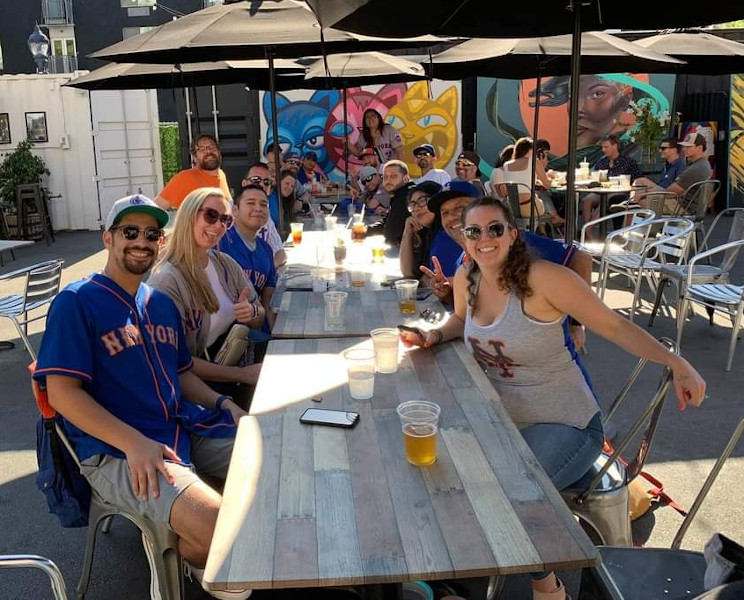 We even befriended, gasp, a Yankees fan!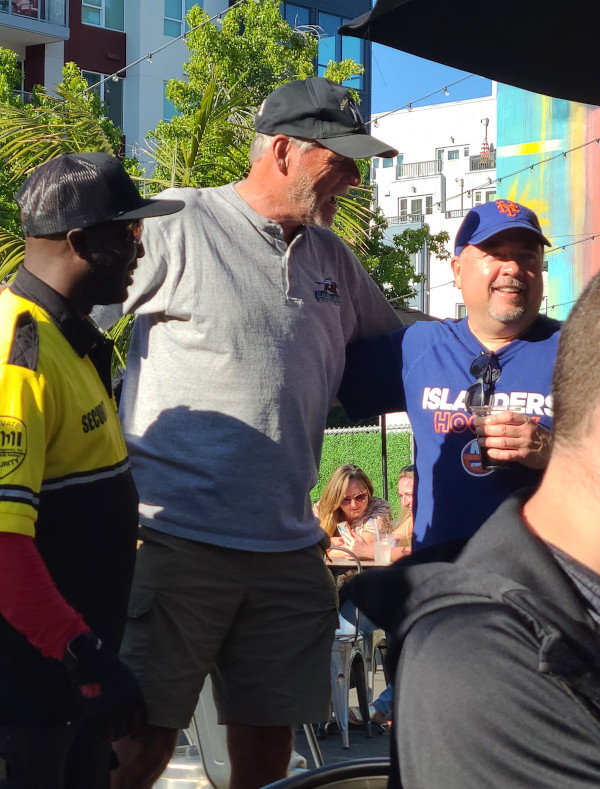 2021 also brought the introduction (to our group) of the Rail at the Western Metal Supply Company. Located on the third floor of this historic San Diego building is the ultimate fan experience. I'll cover more on that in our upcoming Petco Park post and update here when that post is complete.
Views of our 2021 Outing: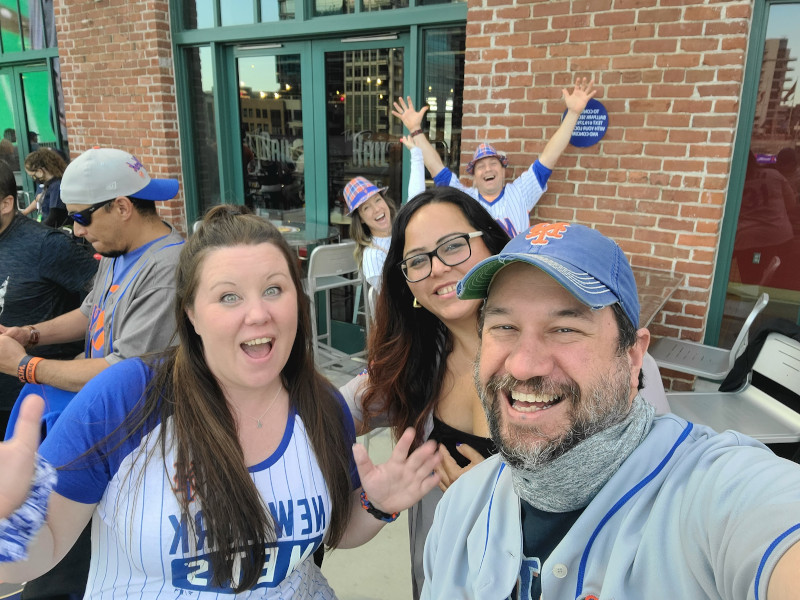 We were especially happy to see Travis Blankenhorn on the field. He graduated from Pottsville High School, the same as Matt, and his dad is good friends with my step-father. I spent many days at his grandparents' barn, which they converted to an event space, for family parties and weddings.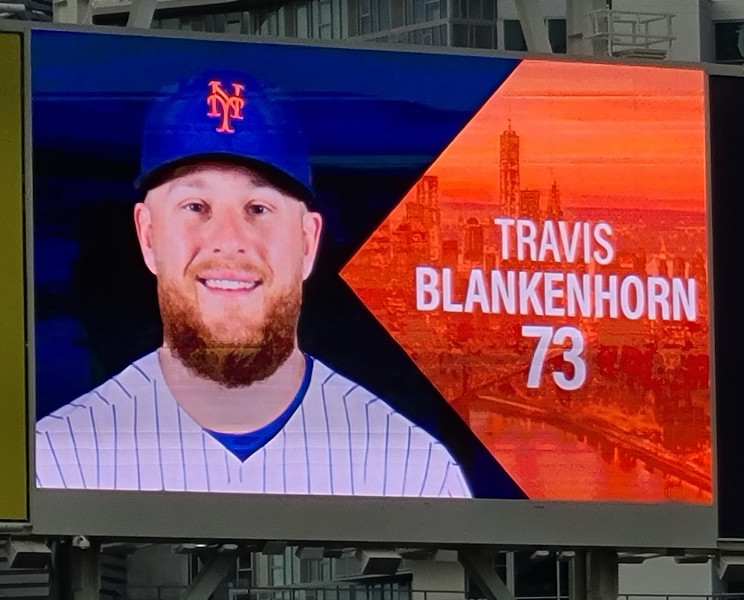 Year 5- June 2022
This year we met at our usual game in San Diego, BUT the Mets traveled to Anaheim right after that, so a few of us gathered there as well.
San Diego
Happy to see "the family" once again. A few of us gathered together the night before our main outing to catch the game. A good time is always had by all.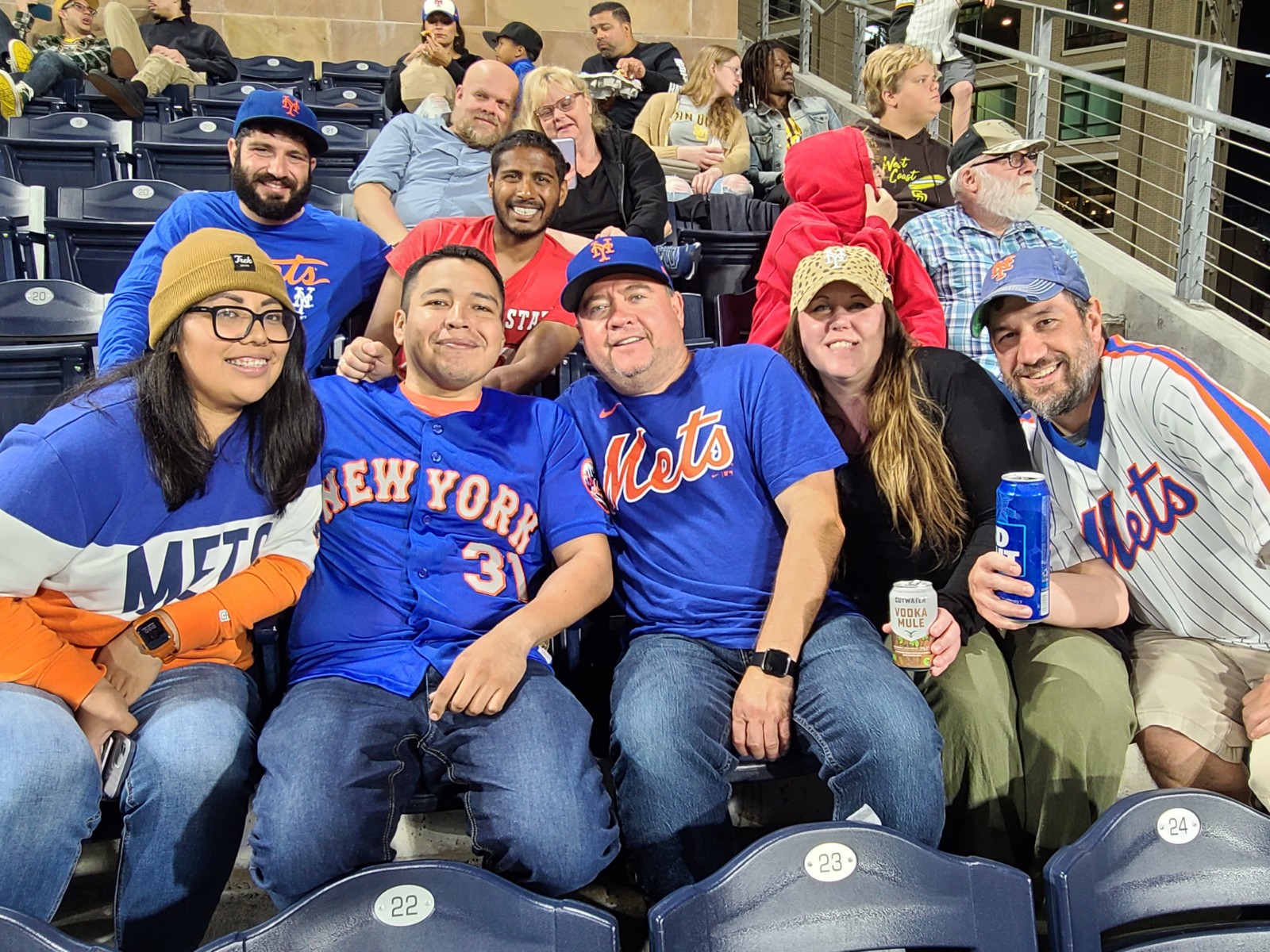 From these particular seats you are underneath the scoreboard, but have a great view of the bullpen.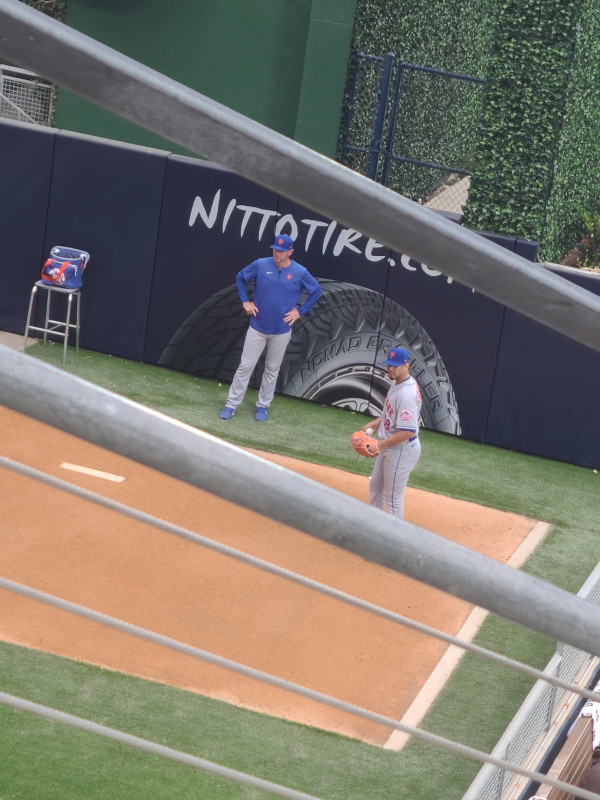 Before our main event of the year we had two pregame events, one group gathered at nearby Bar Basic and another at Knotty Barrel. Both are within easy walking distance to the park and everyone had a great time at their respective locations.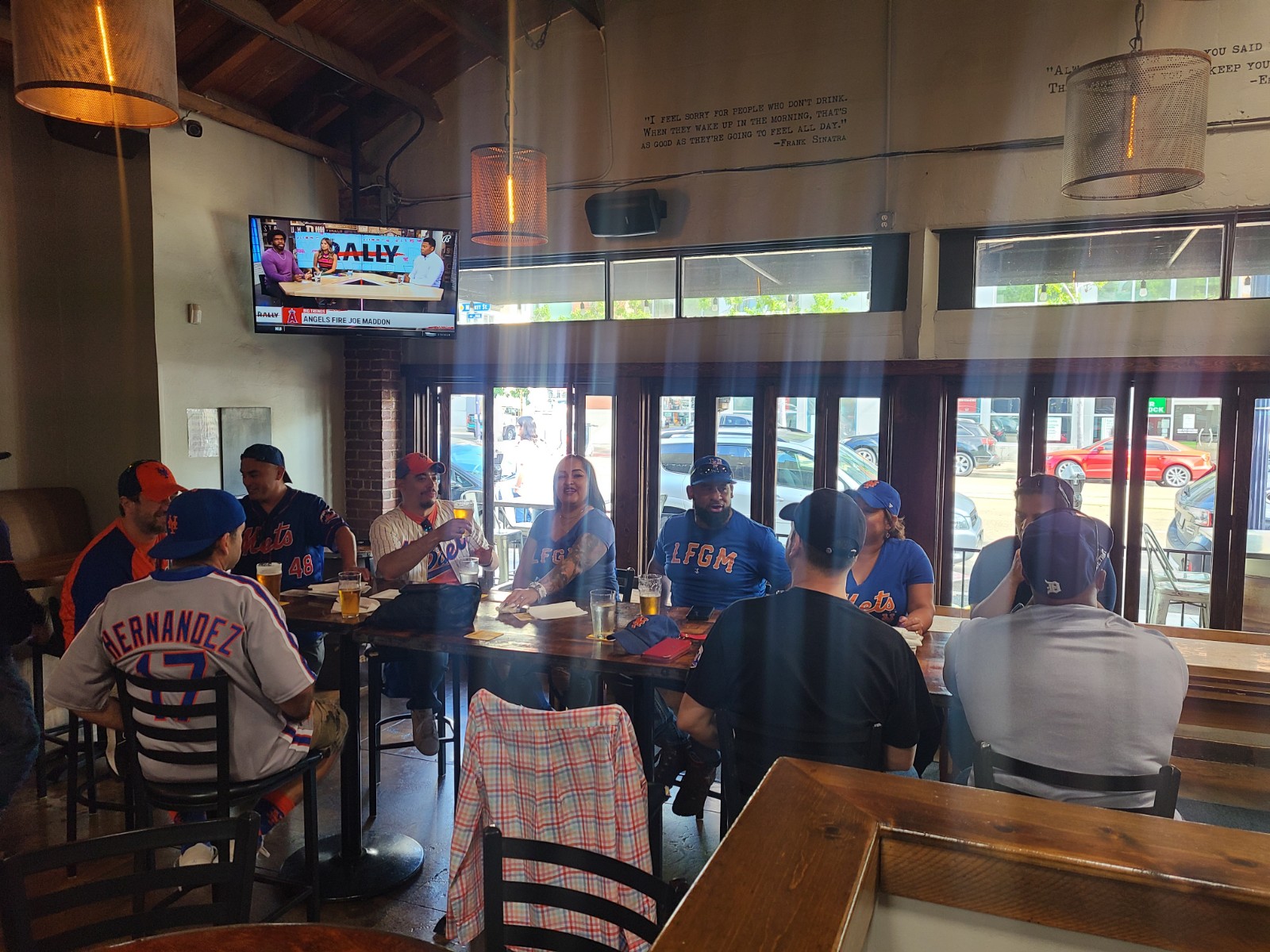 We once again returned to our seats along the 3rd floor of the Western Metal Supply Company.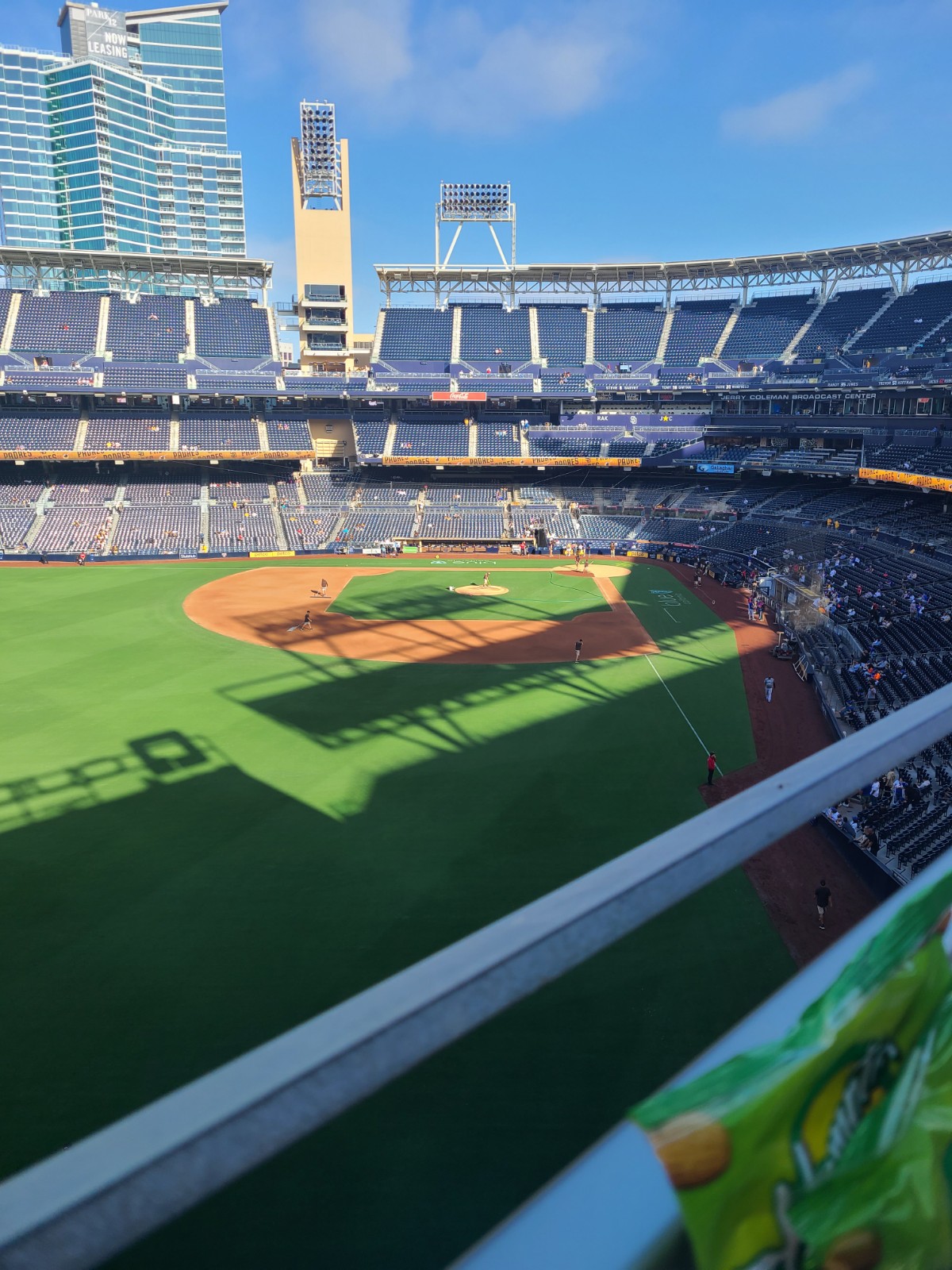 Included in our tickets, besides access to the rail and semi private seating area are an all you can eat spread laid out for us, and free beer, soda, and water. This starts an hour prior to first pitch to an hour after first pitch for the food, and until the end of the 7th inning for the beer. The soda and water are available the entire time.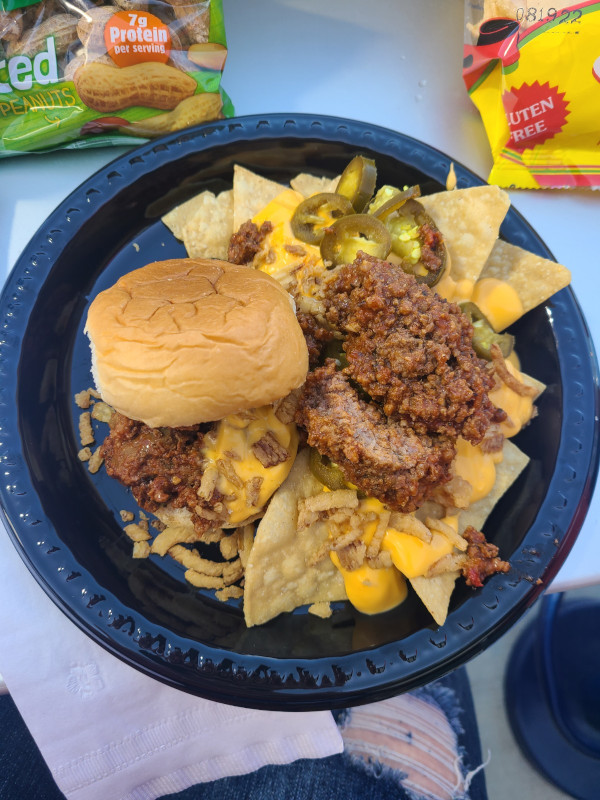 Anaheim
Prior to the 7 Line Army outing in Anaheim, a few of us enjoyed a game together at Angel Stadium.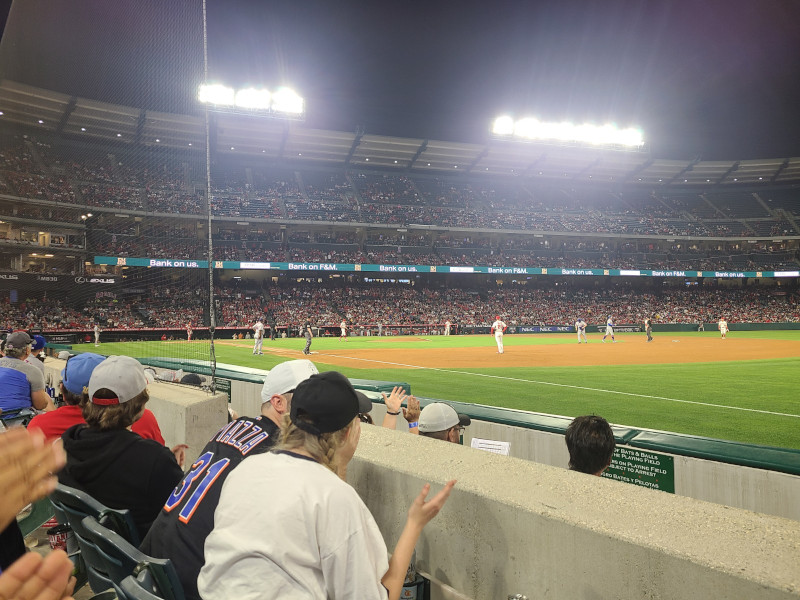 If you among Southern California Mets fans, join us! Click here to find the group on facebook!
---
Connect with us on Social Media:
---