As I mentioned in this post, we had been on a few outings with The 7 Line Army to Mets games around the country.
The One with Big Sexy
When The 7 Line came to Southern California, they came to San Diego. That entire experience is again another story for another day. It was also the day Bartolo Colon hit his home run and Mets fans LOST THEIR MINDS!
We really loved the atmosphere of the day, and wished they would come back year after year.
One day on facebook….
One day while browsing, Matt discovered there was a woman in San Diego trying to get together a local group of Mets fans together. Inspired by the fun of the 2016 outing, and having done some previous outings herself, Marisa was expanding the local group. Group tickets, sit together with a more intimate group of fans, an all around great time; we were in!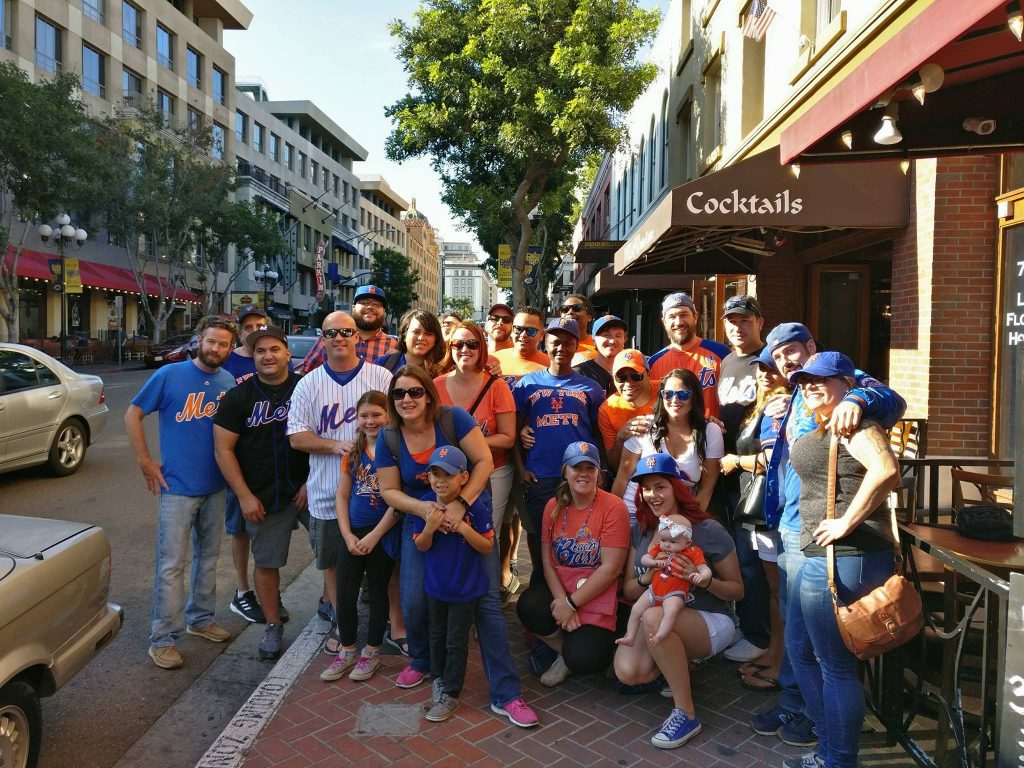 It was just as awesome as last year! We made new friends and had a great time! We can't wait for next year!
If you live in Southern California and you're a Mets fan, join us! Click here to find the group on facebook!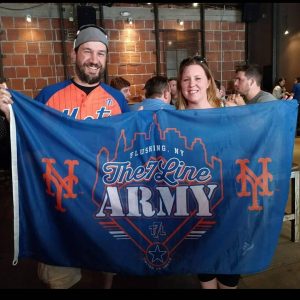 LETS GO METS!!!
2/10/2020 Our 2020 Gathering will be held 6/26/20 and 6/27/20! Taking advantage of a weekend series! Go to the facebook group for info!
2018 Gathering: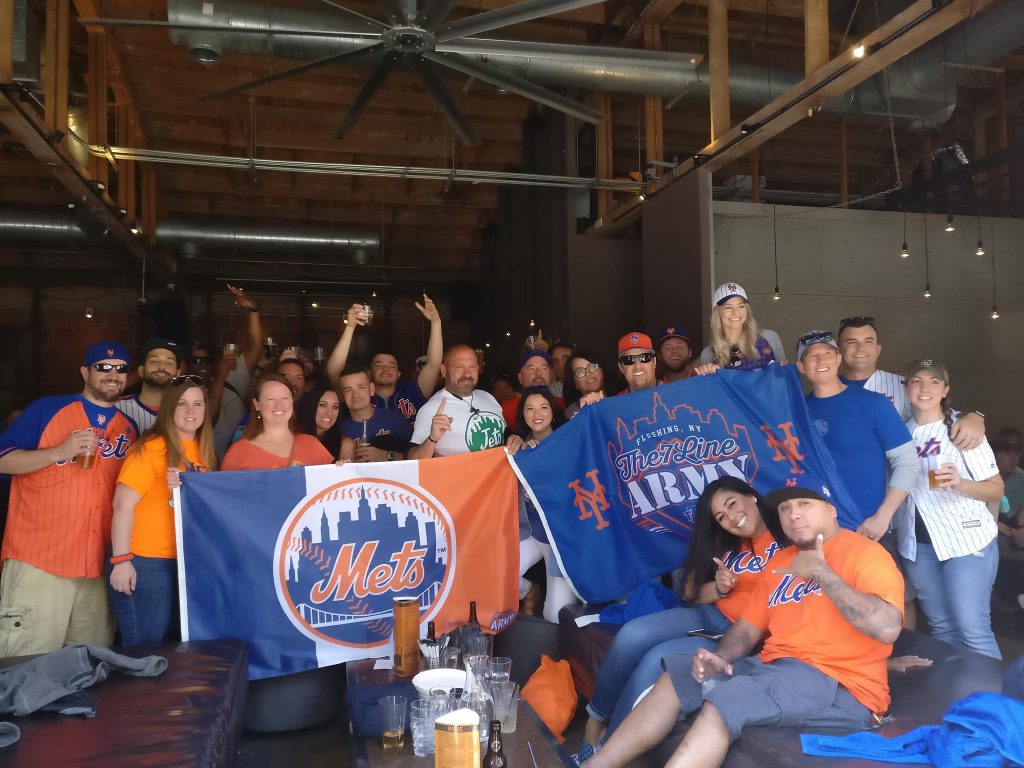 2019 Gathering: