In our search for Australian cuisine, we quickly realized a few things. First, we noticed that there isn't anything (other than kangaroo) that one would really consider truly Australian. At least not that we could find, anyway. The second thing we noticed was that a lot of foods we would consider British are popular in Australia (which makes a lot of sense, of course).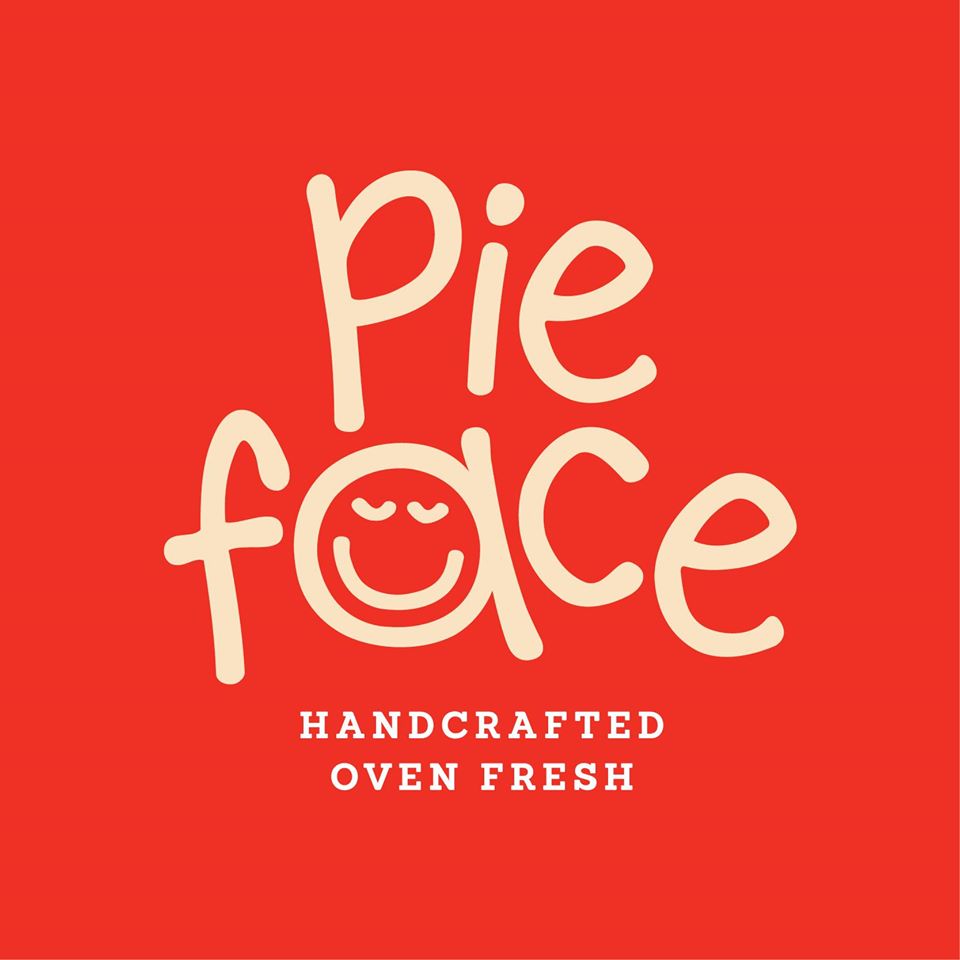 Pie Face (a restaurant chain down under) included two items that we found when searching for Australian food – one we considered British, and one that we weren't familiar with but seemed to be considered genuinely Australian.
photo from Pieface on facebook.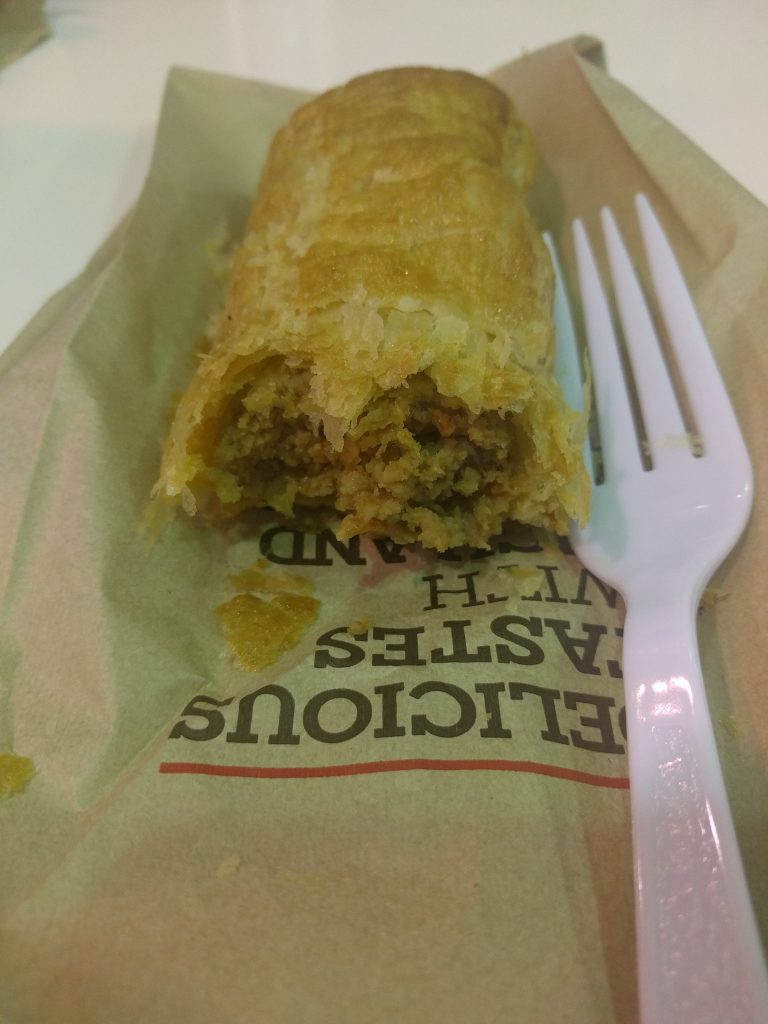 First, the Australian – a Sausage Roll. Basically, it's ground beef seasoned and with vegetables, mixed together and baked inside of a flaky pastry crust. It reminded me a lot of the meat mixture from Shepherd's Pie, but baked inside a pastry instead of in a pan with mashed potatoes on top. I wish it had been mixed with a little more gravy, if there even was any mixed in at all. It seemed a little dry to me.
Second, the British – the Meat Pie. Instead of a traditional meat pie, since we were having meat in the sausage roll, we decided to go with a Chicken and Mushroom Pie. It seemed to be the same pastry as the sausage roll, but baked into a pie form and with chicken, mushrooms and other vegetables simmered in a brown chicken gravy. It was DELICIOUS, by far my favorite of the two items we sampled.
It does seem (from looking at their menu) that most of the pies are made with gravy, so perhaps I read the menu wrong and the sausage roll actually did not have gravy mixed in (nor was it supposed to). I personally preferred the gravy mixture, so I'd be interested to try some of the other pies on the menu the next time we travel to Sydney (or elsewhere in Australia). I doubt I'd try any of the rolls again, though.