St. James' Church, King Street
Following our visit to St. Mary's Cathedral, we took a short walk to St. James' Church located at 173 King Street. Feeling drawn to churches during Holy Week? Not particularly. We enjoy the architecture of them and history of various buildings in different places we travel to.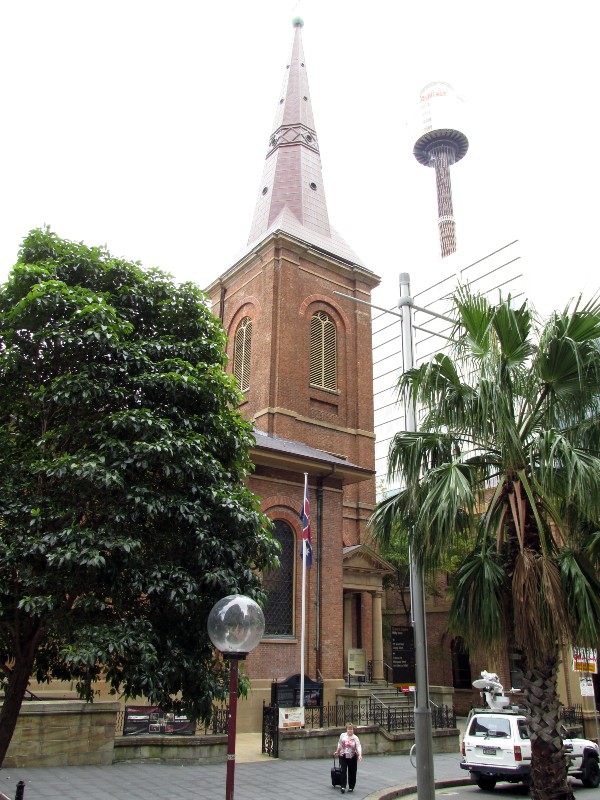 About St. James' Church
St. Jame's Church is part of the Anglican Church of Australia. The building of the church was commissioned by Governor Lachlan Macquarie in 1819. Convict architect Francis Greenway completed the design. Foundation stone was laid in 1819. The church was consecrated in 1824 and is named in honor of St. James the Great. In 1835, it became a parish church.
In September of 2004, the church was added to the New South Wales State Heritage Register. On top of that, it was also listed on the Register of the National Estate.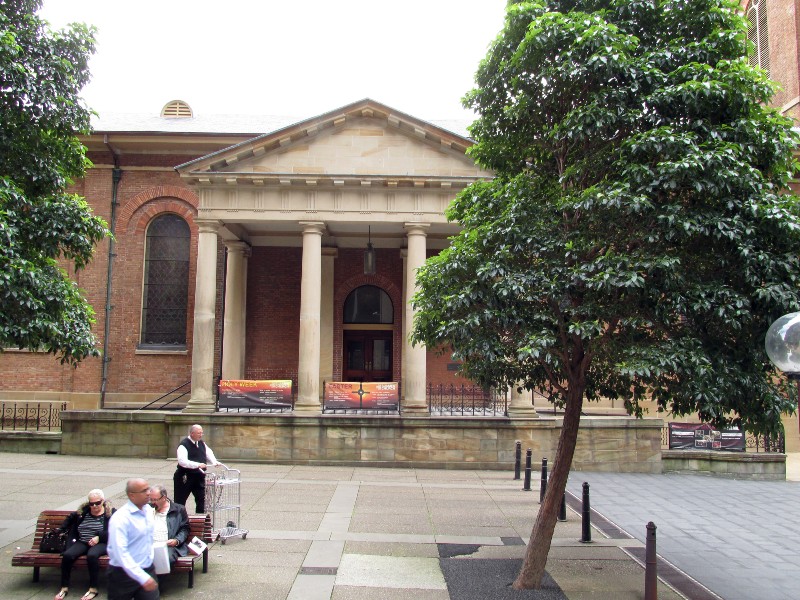 Although originally established to serve the convict population of Sydney, the church is highly regarded by the local courts and Sydney Hospital. They are known for their more liberal perspectives in regards to gender and ordination of women.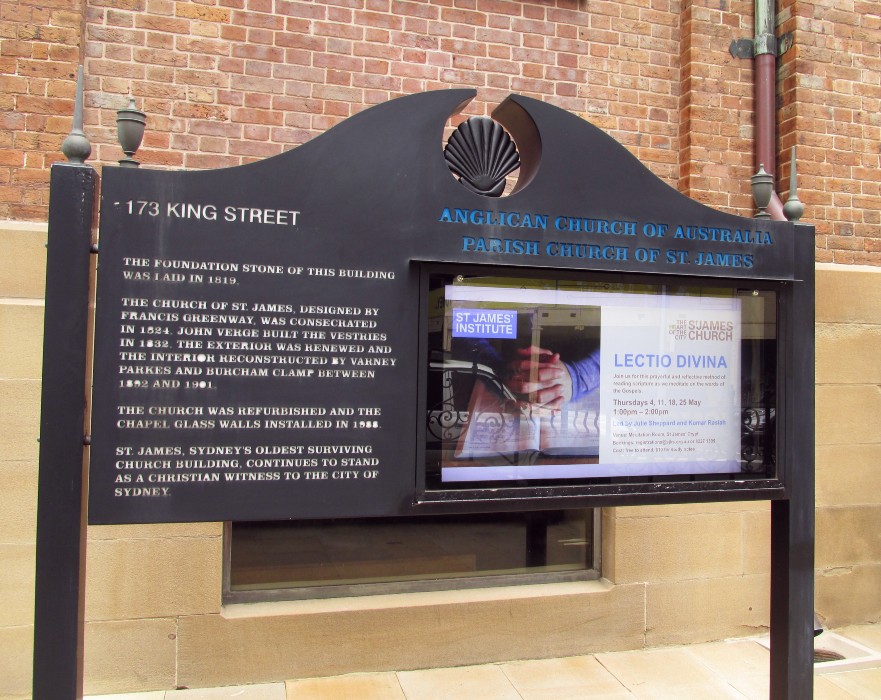 A sign outside of the church gives a brief history of the Parish.
The foundation stone of this building was laid in 1819.

The church of St. James, designed by Francis Greenway, was consecrated in 1824. John Verge built the vestries in 1832. The exterior was renewed and the interior reconstructed by Varney Parkes and Burcham Clamp between 1892 and 1901.

The church was refurbished and the chapel glass walls installed in 1988.

St. James, Sydney's oldest surviving church building, continues to stand as a Christian witness to the city of Sydney.
Praise Ye The Lord
There are four identical oval windows located inside the church. The design is angels holding ribbon banners with the words "PRAISE YE THE LORD." These windows were installed in 1836 with the decorative glass added in 1896. Unfortunately, they were bricked up during reservations which took place from 1900-1902. The bricks were removed and the windows restored, finally being rededicated in 2006.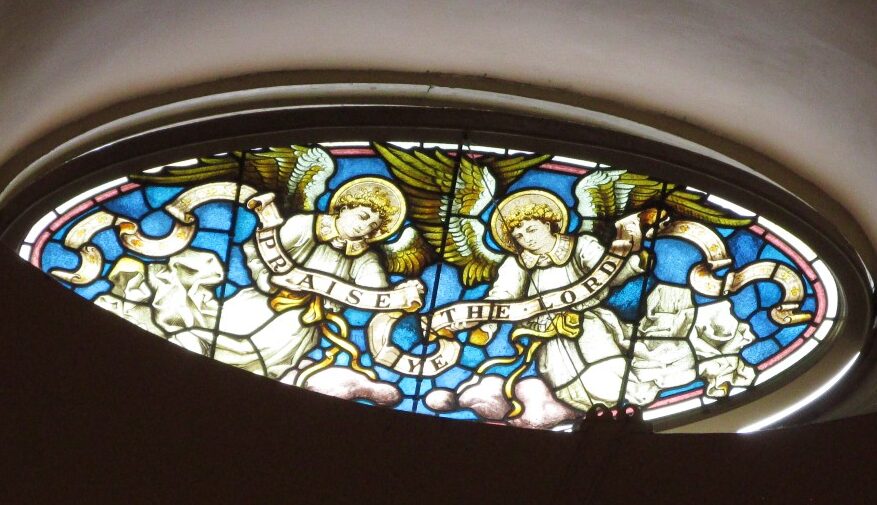 Church Interior
Inside the church is quite lovely. There are many stained glass windows throughout and the chapel itself had a very cozy, calming feel.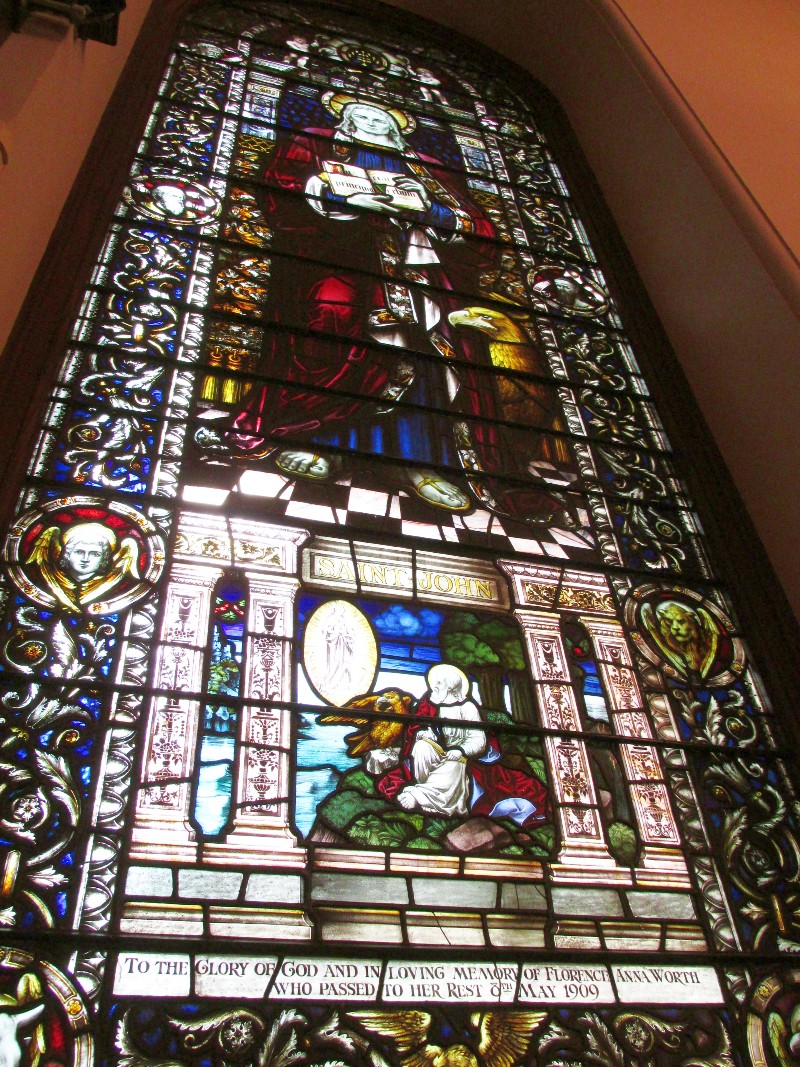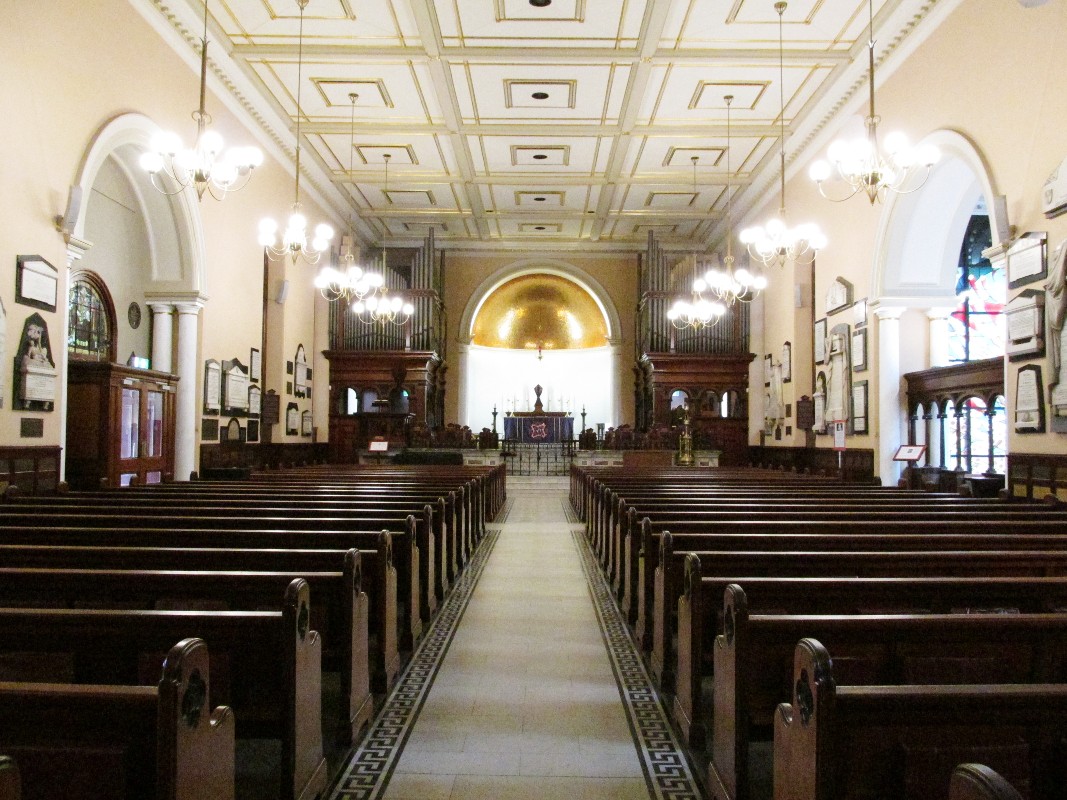 Final Thoughts
Overall, I thought this was a lovely church. You can learn more about the parish and visiting/services through their website.
---
Connect with us on Social Media:
---