Apple Nut Lattice Tart Pie – Mom's Blue Ribbon Winner
My mom entered the local cooking contest when I was a kid, bringing home the blue ribbon on more than one occasion. I remember the ribbons displayed proudly in our kitchen for years. She passed away unexpectedly in September. On this, my first Mother's Day without her, I share one of her blue ribbon winning pies and the article that featured her in the local paper: I present to you: Apple Nut Lattice Tart Pie.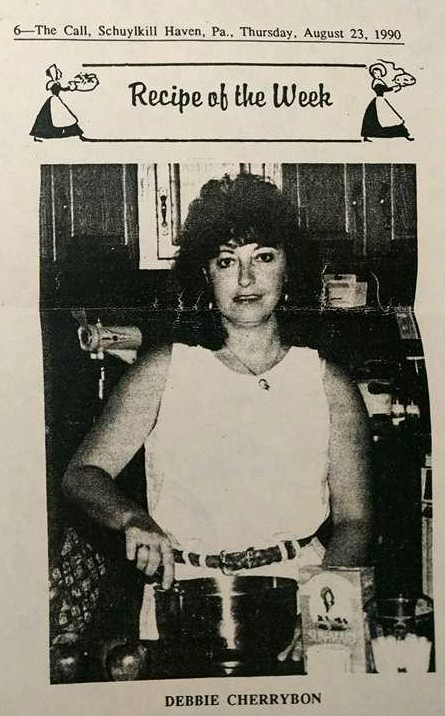 The article is from the then "The Call" out of Schuylkill Haven, Pennsylvania; which I believe is no more. It merged with some other newspapers and then ceased operations in 2010. Because it was a small localized publication (at the time) they featured local interest pieces like this.
If I ever get around to making the pie I'll post some pictures. The night she passed, my friend Veronica did make this recipe and brought me a few pieces. It was just as delicious as I remember. But in lieu of recipe photos for this post, I'll just share some pictures of my mom.
Unfortunately the copy we have of the article is a scanned copy and the author's name is not available. So I am presenting this as a quote.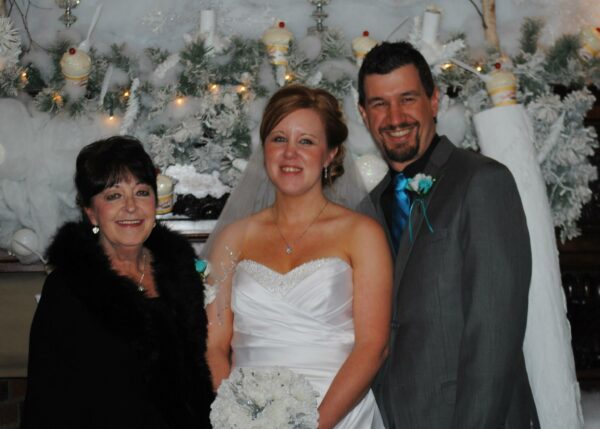 In The News
Since apple pie is as American as mom, baseball and hotdogs, it seemed fitting to give another Blue Ribbon Apple Pie contest winner in the judging held at the Schuylkill County Fair, a chance at recognition.

In that contest, Debbie Cherrybon of RD1 Auburn finished third overall in the final results; however, her recipe for apple pie placed first in the "Tart Apple Division." To what does Debbie attribute her success? For one , her second place ribbon for another apple pie recipe at last year's Fall Festival, held in October at the county fairgrounds at Summit Station. For another: "A big nudge from my husband! He encouraged me to enter a recipe at this year's fair; he brags about my cooking so much, I get embarrassed!"

Debbie and her appreciative husband, Barry, have been married for eight years and have lived at their present address for five years. They are parents of seven-year-old Lora Leigh, who will enter the second grade next week ant the Schuylkill Haven South Ward school. The Cherrybons find their home convenient for Barry's commute to his job at Schlouch Excavating in Blandon, Berks County.

Debbie enjoys doing arts and crafts, and with a garden at home, she keeps busy canning all her own fruits, vegetables and jellies. She also finds time to serve as an assistant coach for Lora Leigh's participation in the Schuylkill Haven Soccer club.

Here's the recipe for Debbie's Apple-Nut Lattice Tart Pie that won for her a red ribbon at the fair.

"The Call" August 23, 1990
A Minor Correction:
The last sentence says red ribbon. Earlier it is mentioned that she won a red ribbon the previous year at a different contest. For this particular contest, she won first place in the "Tart Apple Division" and third place overall in the entire County Fair competition.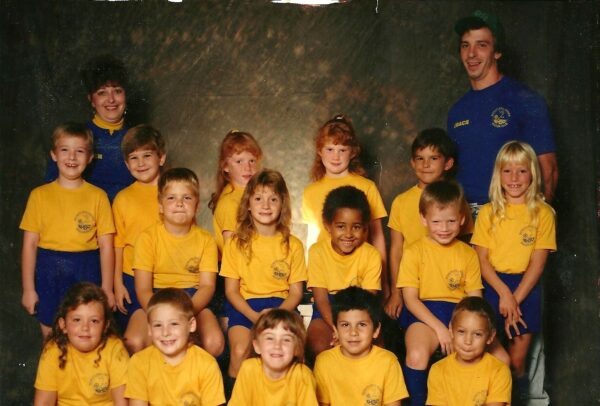 Mom's Blue Ribbon Apple Nut Lattice Tart Pie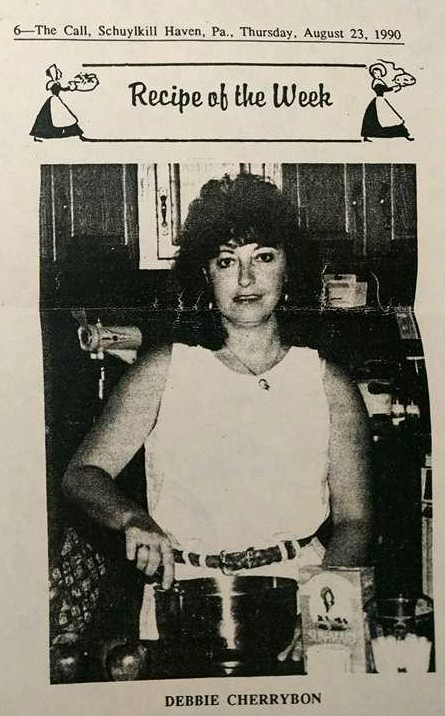 Print Recipe
Apple Nut Lattice Tart Pie
My mom entered the local cooking contest when I was a kid, bringing home the blue ribbon on more than one occasion. On this, my first Mother's Day without her, I share one of her blue ribbon winning pies.
Ingredients
Crust
Use Your favorite crust recipe
Filling
3-3½

cups

apples

thinly sliced and peeled

½

cup

sugar

3

tbsp

golden raisins

3

tbsp

walnuts

chopped

½

tsp

cinnamon

¼-½

lemon peel

grated

2

tsp

lemon juice

1

egg yolk

beaten

1

tsp

water
Glaze
¼

cup

powdered sugar

1-2

tsp

lemon juice
Instructions
Preheat oven to 400°F (205°C)

Prepare pie crust according to your recipe for a two crust pie using 10-inch tart pan with removable bottom or 9 inch pie pan.

Place prepared crust in bottom and up sides of pan, trim edges.

In large bowl, combine apples, sugar, raisins, walnuts, cinnamon, lemon peel, and lemon juice. Mix lightly. Spoon into pie crust-lined pan.

To make a lattice top, cut remaining crust into 1/2 inch wide strips. Arrange strips in lattice design over apple mixture. Trim and seal edges. In a small bowl, combine egg yolk and water, gently brush over lattice.

Bake for 40-60 minutes or until golden brown and apples are tender. Cool for 1 hour.

In a small bowl combine glaze ingredients; drizzle over slightly warm tart.
If you make this, please tag us on Instagram and Facebook @grecobon!
If You Liked This Recipe
Below there are a few more of my mom's recipes featured on our blog. I will add more as time goes on. She made me an entire book of them in her handwriting and it is well used.
In conclusion I want to wish a Happy Mother's Day to all the moms out there also all the step-moms, grandmothers, moms to be, those who want to be moms, moms in any capacity.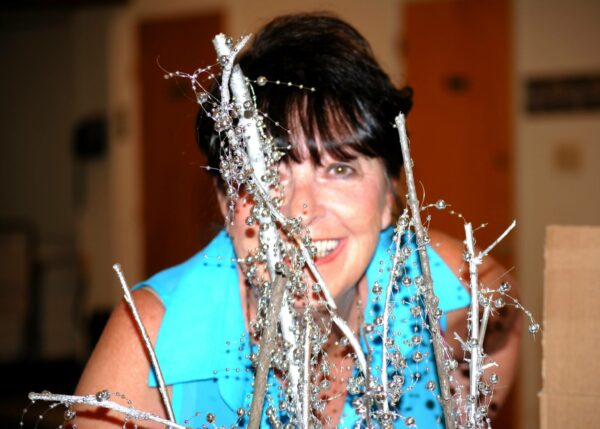 ---
Connect with us on Social Media:
Like this post? Be sure to give it a share!!!
---