Nonnie's Chili – Perfect for a Chilly Day
COVID-19 Quarantine, Day 2. A bit chilly out, so Matt requested my mom's Chili recipe. When I told her I was going to post this, she said to title it "Nonnie's Chili", Nonnie: the name my niece calls her. So this one is for mom.
I took on my first adventure of making my own Roasted Tomato Sauce, because there was no canned tomato sauce at the store due to the quarantine and panic buying. I also had to alter another ingredient but I'll talk about that below the recipe.
As a note, my mom doesn't measure. So just picture what I'm describing.
Large can: think 28 ounces.
Small can, 6 ounces.
Diced tomatoes 10 ounces.
Kidney beans 14 ounce can.
Somewhere in there, one day I'll find a way to explain my mom's measurement system.
While the tomatoes were roasting, I browned the meat. We used one pound of ground beef and one pound ground turkey, blended and flavored the sauce, and poured it into the pot with the meat.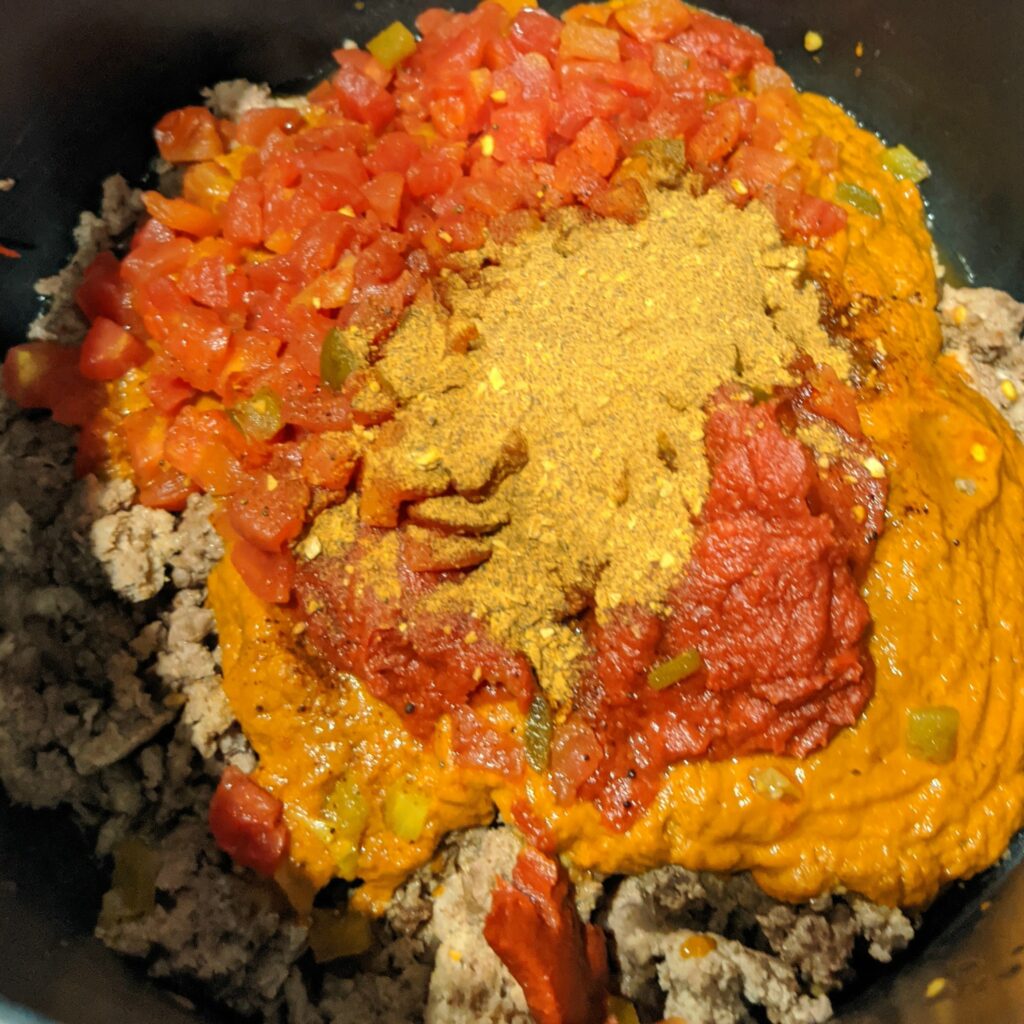 Instead of regular diced tomatoes I used a can of Rotel which is diced tomatoes and green chilis. Also needed to add half of a cup of beef broth to the pot, as the sauce was a bit too thick. The half cup was just the perfect addition.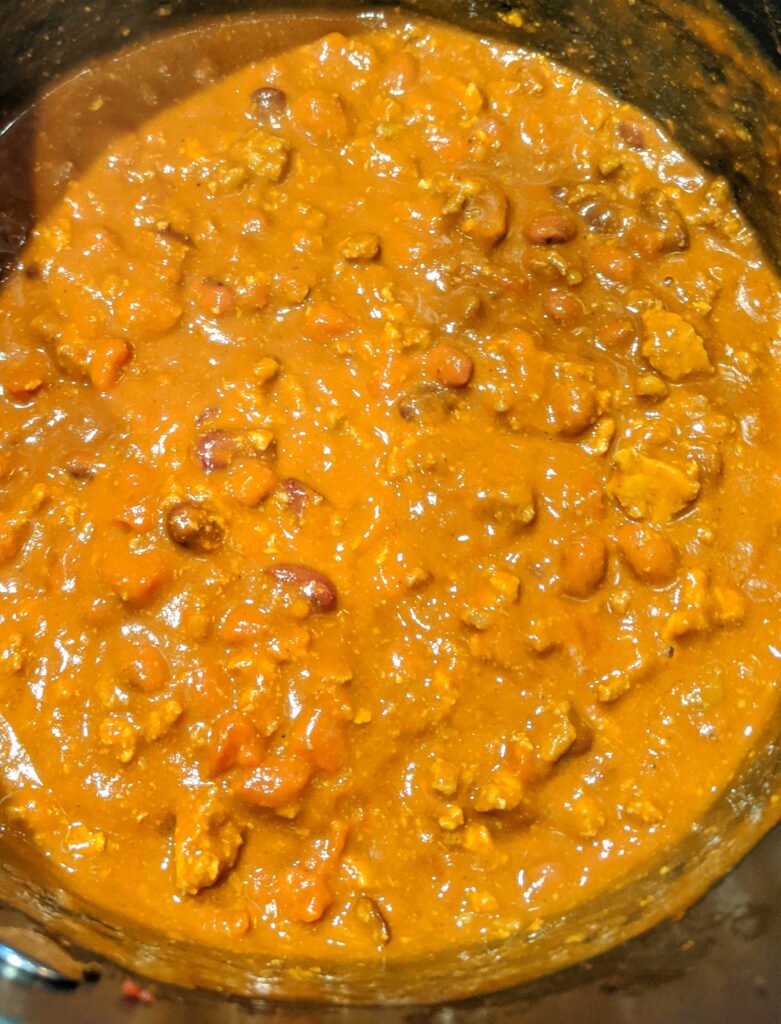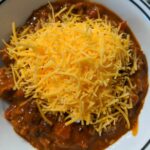 Print Recipe
Nonnie's Chili
The perfect Chili for a chilly day!
Ingredients
2

lb

Ground Beef

1

large can

tomato sauce

1

small can

tomato paste

1

can

diced tomatoes

2

cans

dark red kidney beans

1/2

package

chili seasoning
Instructions
Brown beef in a pot, drain, and return to pot.

Add tomato sauce, paste, and diced tomatoes.

Mix and add 1/2 package of chili seasoning mix.

Once everything is mixed and hot, add the beans. You can add the liquid from the beans, it will help thicken it, or drain them.
Notes
*Optional – add 1 tsp of sugar to cut down on heartburn.
For a bit more heat, substitute the diced tomatoes with a can of diced tomatoes and chilies.
Served it with a dollup of sour cream, and a large helping of shredded cheddar cheese. I swear the sour cream is under the cheese. I just really like a cheesy chili.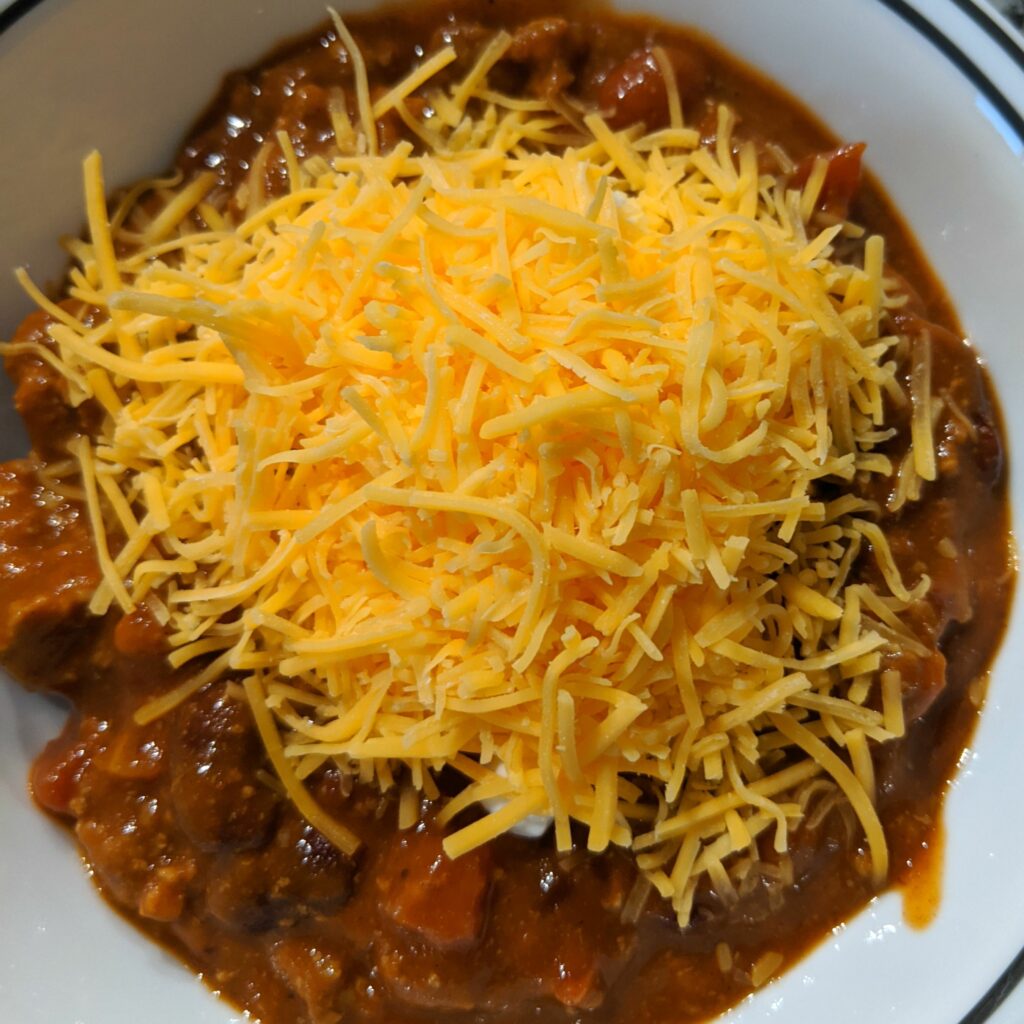 Try this out on a chilly day, and make sure to tag us in your social instagram posts and twitter, @grecobon.
---
---
Connect with us on Social Media:
---