Everything Smoothie – A Little Bit of This, A Little Bit of That
I wasn't very creative in naming this smoothie. In fact, it came about as a need to use some fruits and vegetables, and SPOILER – it was DELICIOUS! So here I present my "hey let's put this together" Everything Smoothie.
Ingredients
Peach Activia Yogurt – I had no other yogurt, but this was a great addition. Activia contains the culture Bifidobacterium animalis lactis DN-173 010/CNCM I-2494. It may be helpful in reducing the frequency of minor digestive issues.
Spinach – Spinach in particular is high in carotenoids, Beta Carotene, and fiber.
Mango – Mangoes are also high in carotenoids which act as an antioxidant of which many convert to Vitamin A during digestion.
Celery – Celery is loaded with antioxidants and is rich in Vitamin A. It is also known to lower cholesterol levels.
Apple – Apples contain a healthy amount of fiber, they also aid in natural energy boosts. Red Delicious, Granny Smith, and Gala Apples are high in antioxidants.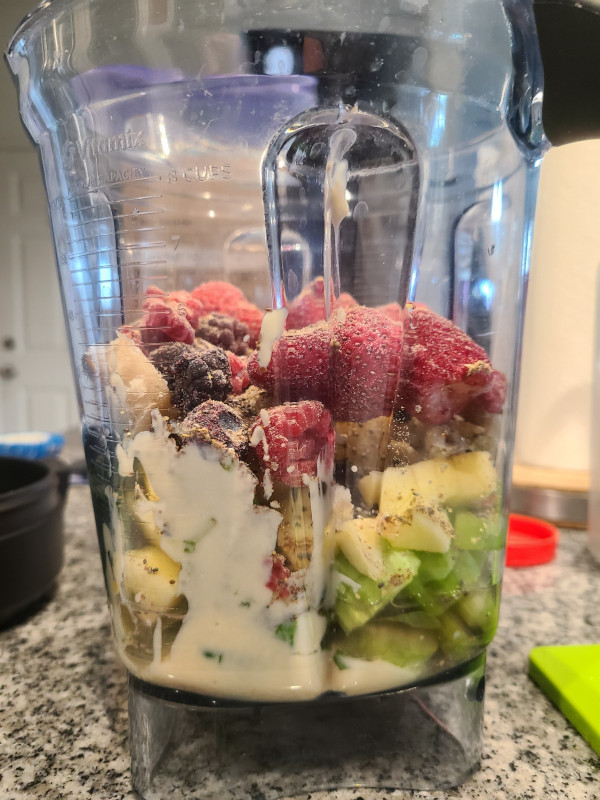 Lemon Juice – Lemons aid in detoxifying the body. They are also good for mental health benefits as they contain folic acid which has been shown to help keep depression at bay.
Banana – Bananas are high in fiber, are a source of natural energy and like lemons, contain folic acid.
Mixed Frozen Berries – Some berries are high in fiber, or are a natural energy boost. Many are rich in antioxidants, and are a fat free food helping against heart disease. Berries are also calcium rich, improving bone and teeth health.
Flaxseed – Flaxseed is rich in Omega-3 fatty acids which enhance mental alertness and concentration. They're also another source of folic acid with it's depression fighting properties.
Chia Seeds – Chia seeds are another wonderful source of Omega-3 fatty acids.
Water – We all need more water, this also helps the smoothie blend into a more drinkable form.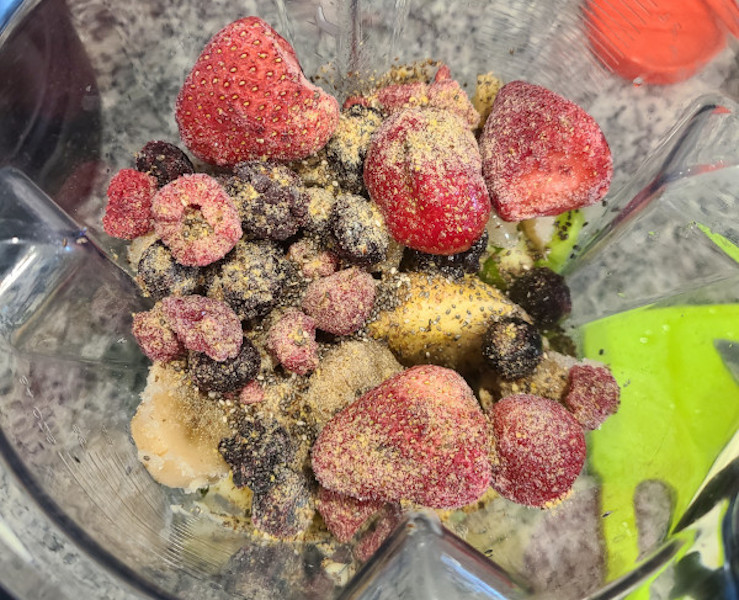 Learn more about the benefits of smoothies and see what ingredients may help you achieve specific goals.
Preparation
Add the ingredients to your blender in the order listed on the recipe. Start with the lowest speed and gradually increase to the highest speed. Blend until your desired consistency is achieved. You may need to add more water if you went with more frozen ingredients or want a thinner texture.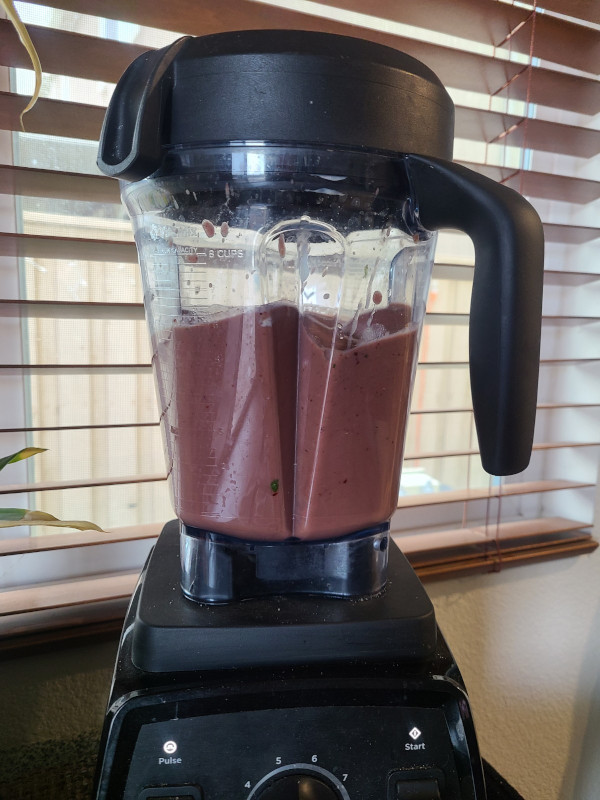 Opposite of that, if you prefer to make more of a smoothie bowl, you can use a tad less water or just blend a few seconds less. Some great toppings for this combination would include some granola or toasted coconut flakes plus a few berries for a topping!
Finally, enjoy your creation and all of it's health boosting benefits!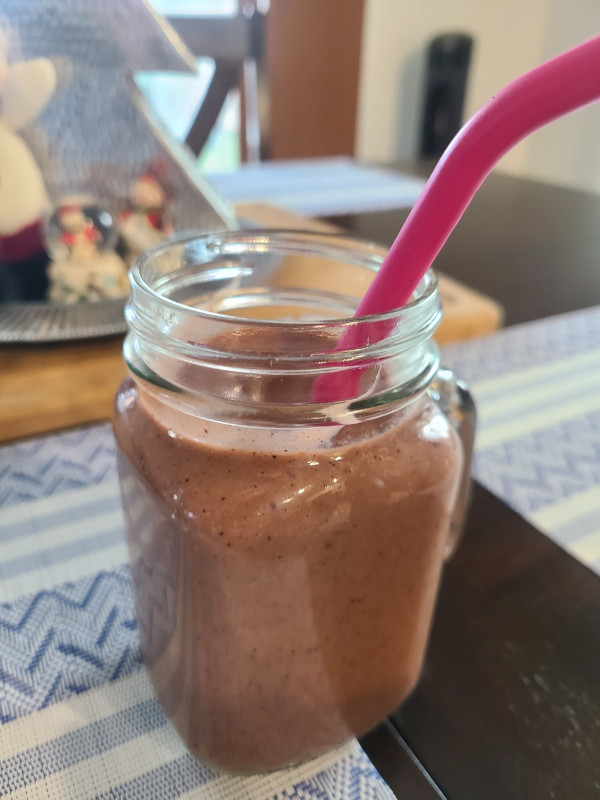 Everything Smoothie recipe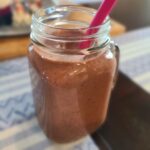 Print Recipe
Everything Smoothie
I wanted a smoothie, these ingredients are what I had on hand, and they worked perfectly.
Ingredients
1

Peach Activia Yogurt

1

handful

Spinach Leaves

torn

1

Mango

peeled and diced

1

Celery Rib

diced

1

Apple of your choice

peeled and diced

1

Lemon

juiced

1

Frozen Banana

chopped

1

handful

Frozen Berries

1

tbsp

Flax Seeds

2

tsp

Chia Seeds

¼

cup

Water
Instructions
Add all ingredients to blender in order.

Start at the lowest speed and gradually increase to the highest speed. Blend until you reach your desired consistency. You may need more water to thin the drink out more, or can use less (or blend a few seconds less) if you're looking for more of a smoothie bowl consistency.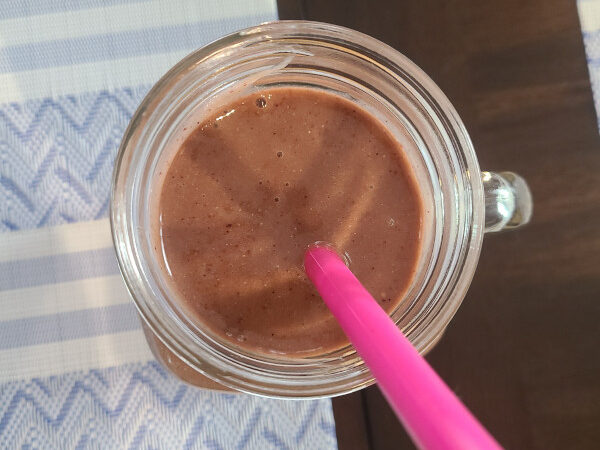 Everything Smoothie – Final Thoughts
I wanted to just use this as a base for any recipe you may want to put together even if you don't have all of these ingredients. Use ingredients you like, and some that are good for you. Use berries to counteract the spinach and celery if you think those flavors may be too overwhelming. A scoop of vanilla protein can also be added to this recipe for some additional benefits.
See what you can come up with, then tag us on Instagram, we can't wait to see!!!
---
Connect with us on Social Media:
---