Daphne's Beef and Lamb Gyro Slices from Costco
We love gyros for dinner, but I don't always love taking the time to make the gyro loaf. When we found that Costco carried these Daphne's Beef and Lamb Gyro slices, we had to try them.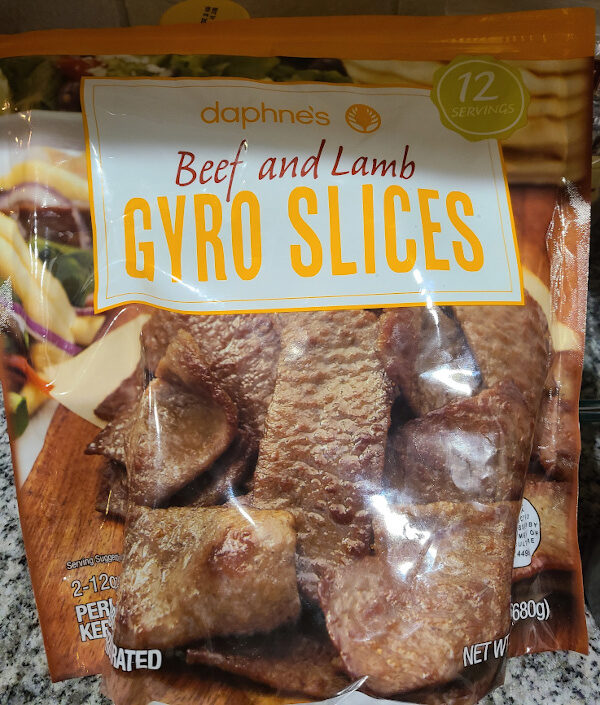 Daphne's
If you remember, we went to Daphne's back in 2017 when we started our tour of the world via food. In love with what we ate that day, we already had high hopes for this.
Daphne's California Greek is a restaurant specializing in Greek foods, and healthy ones at that, as most dishes are under 700 calories. They have locations throughout Southern California. They also have catering services and you can order through delivery services like Grub Hub. Their website will give you their menu and locations.
Daphne's Pre-Made Gyro Slices
These are so convenient. They would be great for a busy family, or if you decide randomly that you HAVE to have Greek food for dinner, but it's already 4pm. Each package comes with two sealed bags with about 6 servings per bag. This is great for if you only need half the bag and want to keep the other half fresh. We froze ours to keep them longer in between.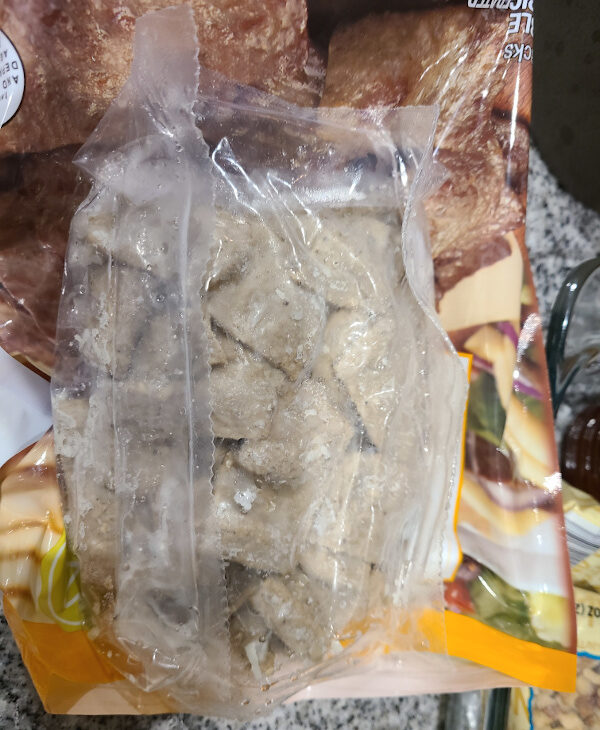 Add a little bit of oil to a pan and heat on medium-high heat for a few minutes until the slices are cooked through.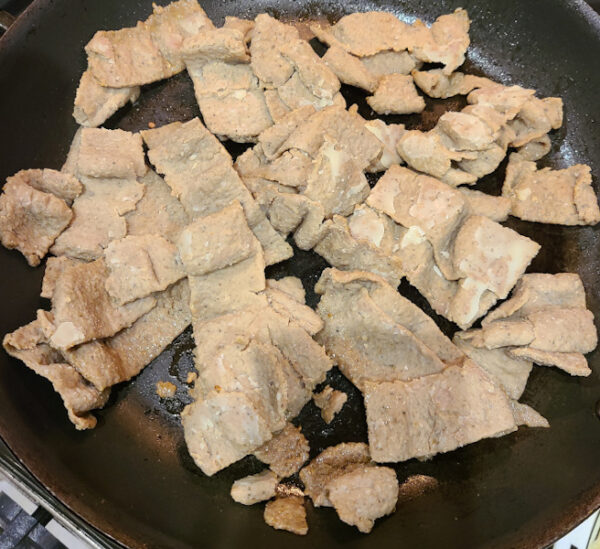 They smell delicious, and are so very tender. I know when I make my loafs, I haven't mastered that super thin slice, and mine end up looking more like meatloaf on the plate. Still delicious, but not that thin carved texture that you get when you order gyro at a Greek or Mediterranean restaurant.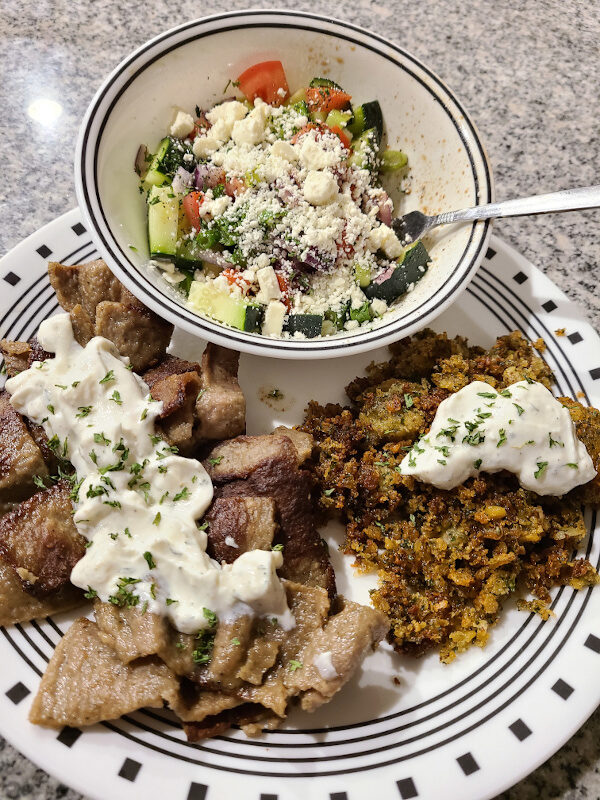 You can eat them as is with a bit of tzatziki sauce as we did, or add to a pita roll with some veggies and hummus. It's up to you how you would like to enjoy them! Find them at your local Costco and tag us in a post to show us how you served them!
Some Other Meals You May Find Delicious
If this intrigued you, here are some others meals we think you may enjoy:
---
---
Connect with us on Social Media:
---
---