Nude Hard Seltzer – 4 Flavor Pack Purchased at Costco
Today we are trying out Nude Hard Seltzer. Matt came across this brand at Costco the other day and I had never heard of it. For less than $1/can we figured why not.
Although the combination of seltzer and alcohol is nothing new, the trend of canned hard seltzers over the last few years has flooded the market. Too many brands to name or count. I've tried a few, and I have my favorites of certain brands and flavors. Some people have totally converted to them as their drink of choice, while many won't even consider them.
Nude is based out of British Columbia, Canada. Besides Hard Seltzers they also make (plus flavors):
Vodka Soda: Strawberry Kiwi, Classic Lime, Peach, Cucumber Mint, Grapefruit, Raspberry Lemon, Mango, Cran Raspberry and Black Cherry
Gin Soda: Lemon, Lime and Mixed Berry
Iced Tea: Lemon and Peach
Tequila Soda: Lime, Pineapple and Grapefruit
They are vegan and don't use any artificial flavors, all natural. Find out more info here.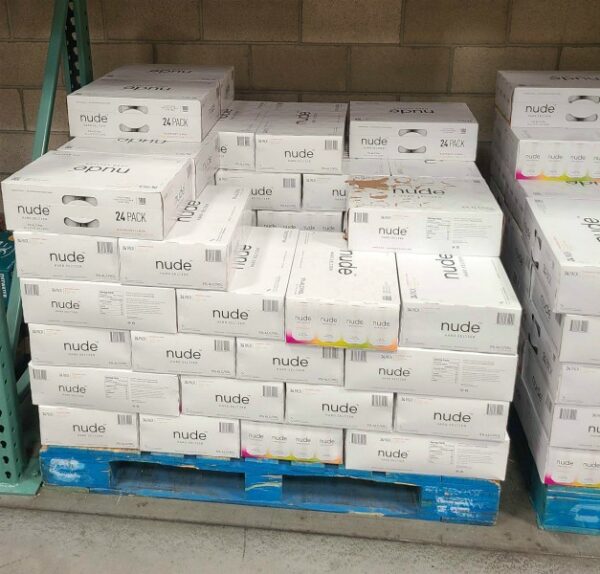 This particular case of Nude contains four flavors.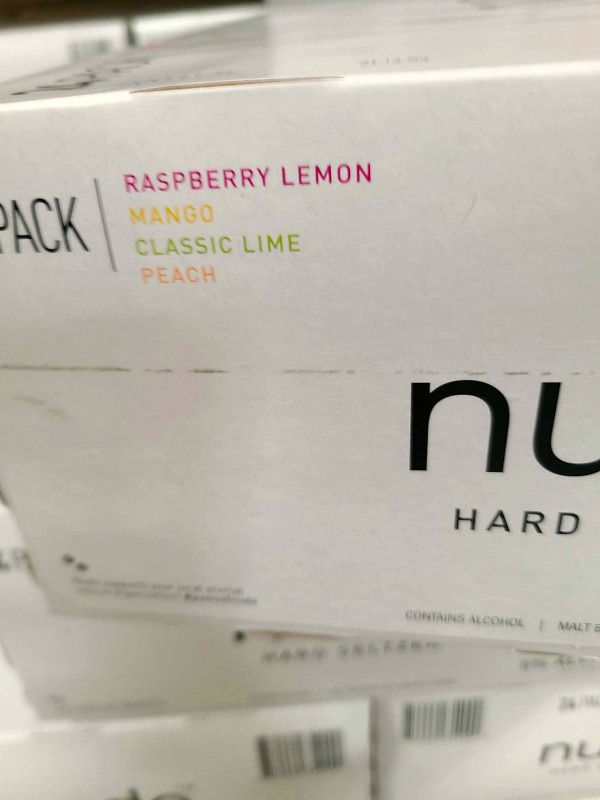 They advertise that they are Sugar Free, Carb Free, Sweetener Free, and only 100 calories per can. They are also 5% alc/vol.
#ADOPTDONTSHOP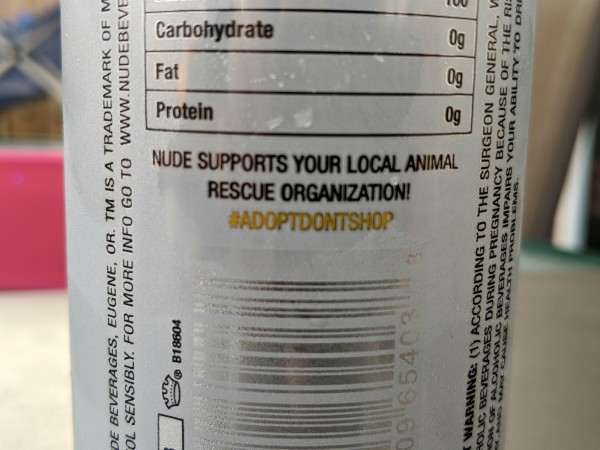 A social media hashtag close to our hearts. As some know, we've rescued three dogs in the last five years. We regularly encourage people to check out their local shelters when looking for a new pet.
*FOLLOW OUR DOGS ON INSTAGRAM @GRECOBONPUPS*
Nude donates a portion of all sales to animal rescue organizations in the areas where it is sold. They have a goal of donating one million dollars by 2023.
Raspberry Lemon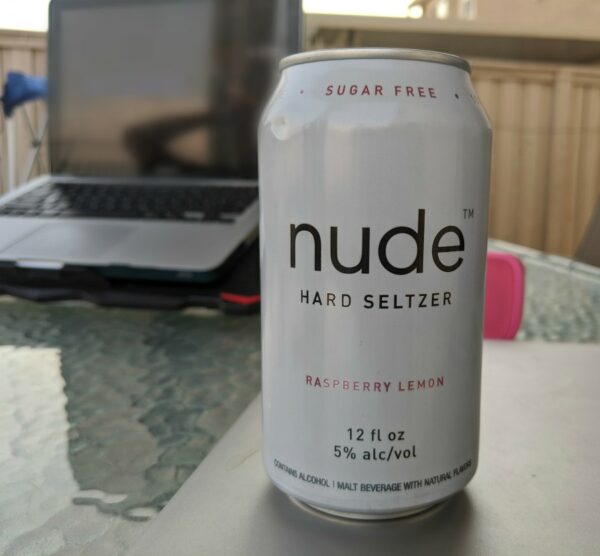 Smell: I only smell the lemon.
The flavor is very light. The raspberry seems to hit first while the lemon flavor appears on the way down. Usually I prefer a stronger flavor but this is pretty nice. I find the seltzers to be enjoyable by the pool, at a tailgate party or a daytime picnic. Lately I've been enjoying them when we play virtual trivia on a Thursday night with a bar we usually patron from the east coast.
Matt is not a fan of any hard seltzer. This one is no different.
However, these are just our opinons.
Checking out this "new to me" brand, I came across these guys. They hilariously review and rate different beers, including Nude Raspberry Lemon Hard Seltzer.
WARNING: LANGUAGE
Overall they seem to enjoy it, with some crazy antics in between.
UNTAPPD RATING: 3/5
Mango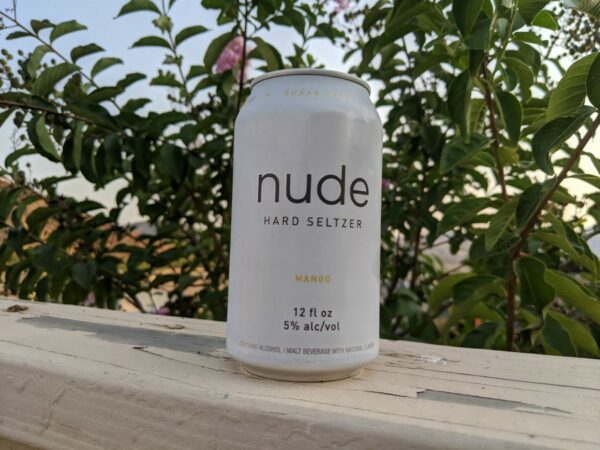 Before taking a sip I could smell the mango aroma. Perhaps this one will have a stronger taste than its predecessor.
Nope.
The flavor is there but almost like a creamy mango? I know it isn't. However the flavor is very light. For me, this isn't a bad thing. As I said before, I prefer the stronger tastes but I don't particularly mind the lighter ones.
UNTAPPD RATING: 3.75/5
Classic Lime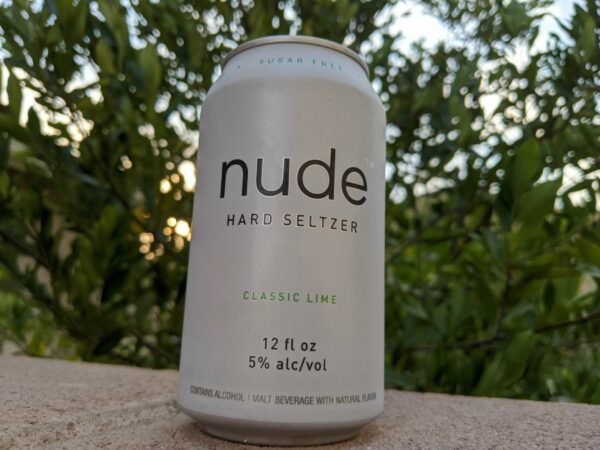 Just about every hard seltzer company has a lime flavor: Truly, Bud Light, White Claw, they all have it. Not every lime flavor is the same. Some are a little bit more tart some have a bolder lime flavor. Obviously they're different companies they all make their hard seltzers in their own way.
I'm intrigued to try the lime from nude hard seltzer to see how their's ranks against the other ones. I'm also curious because the first two flavors that I tried had such a light flavor to them my assumption is going to be that this one will be no different.
Smell: seems to be a tropical scent. I don't get lime immediately.
First sip: the lime flavor is stronger in this can than the other flavors were to their perspective cans. The lighter flavor hits you as soon as it hits your tongue, and then stays with you on the way down. I almost get two lime flavors if that makes any sense?
It's not bad. It's different than the others. Bud light for example tastes more to me like a stronger limeade going down, where as the nude is light and airy like the others but definitely gives you the lime flavor you're looking for.
UNTAPPD RATING: 3.5/5
Peach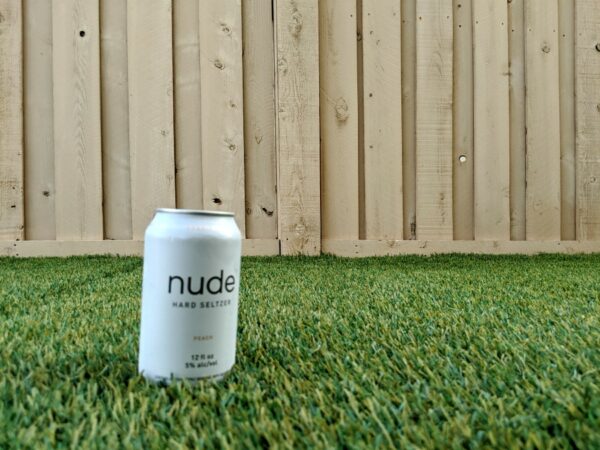 I'm back and forth on peach flavored things. I love peaches but sometimes the flavor doesn't come through as intended.
Smell: the peach scent is only slightly there.
First sip: if you like peach rings you will love this one because that's exactly the taste I get. Nice and light, not too overbearing and not too light. This is my favorite of the four flavors for sure.
UNTAPPD RATING: 4.25/5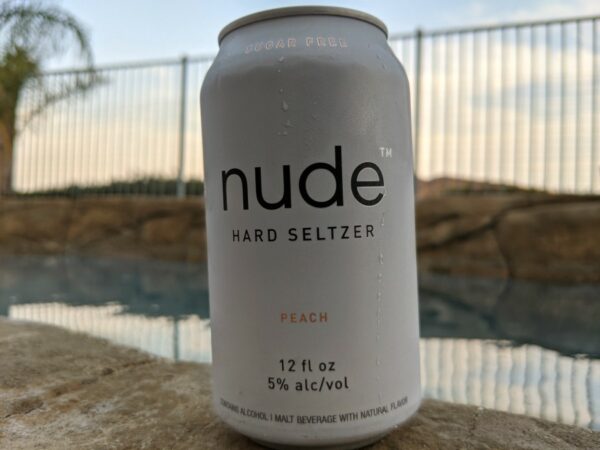 Nude Hard Seltzers: Final Thoughts:
Overall, though light in flavor, I actually enjoyed Nude Hard Seltzers. I'll be looking for their other varieties when we are out shopping next.
For a map of where you can find Nude Hard Seltzer and other beverages check out their website.
This brings my Untappd unique drink count up to 1590.
Do you drink hard seltzers? What's your favorite kind? Let us know what to review next!
---