Kirkland Signature Italian Sausage & Pasta in Wine Sauce – So Good You'll Want Seconds
I do try to make most of our meals. However, sometimes it's just not my day to cook. Either I'm busy, tired, or I really just don't feel like it. We usually then go for a pre-made meal or leftovers. Sometimes I even schedule these options into our weekly menu. However, the Kirkland Signature Italian Sausage & Pasta in Wine Sauce from Costco is so incredibly delicious, it doesn't feel like a premade meal.
LIMITED TIME OFFER:
The Kirkland Signature Italian Sausage & Pasta in Wine Sauce is currently $4 OFF per Package NO LIMIT. This deal runs from 11/14/2020-11/22/2020 while supplies last.
Not available in all locations, warehouse only. Not available in PR. Available for delivery at a higher price.
Matt chose this dish at Costco one night by chance and we fell in love! It's baked right in the packaging, and there's always leftovers. Despite our best efforts at ignoring our will power.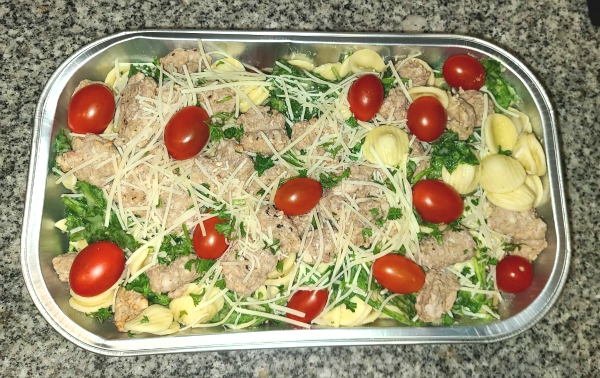 It comes in an aluminum pan with a plastic lid which includes the cooking instructions and nutrition information. This dish is also topped with tomatoes. Neither of us cares for cooked tomatoes though. So prior to freezing this dish we remove the tomatoes to a container to enjoy with a salad.
For a dish we do tolerate cooked tomatoes with check out my mom's Anthracite Salad recipe.
Simple and Savory
We usually purchase a 2-3 at a time and freeze them right in the packaging for later. This dish freezes very well. Just remove it from the freezer the night before and allow to defrost in the fridge overnight.
Remove the plastic and carefully peel the remaining label off of the tin tray. I also place the tray onto a baking sheet for stability.
Preheat your oven to 400 degrees Fahrenheit and bake for 50-60 minutes or until the internal temperature of the dish reaches 165 Fahrenheit.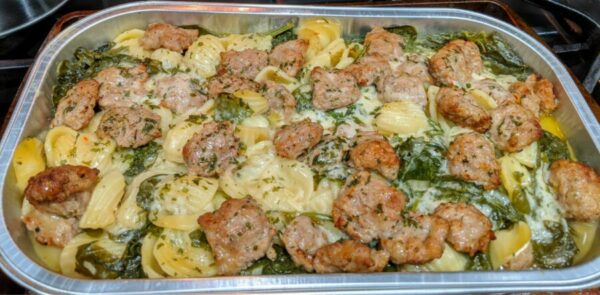 Remove from oven and allow to cool a few minutes before serving. Serve with a salad some bread and you've got a full meal.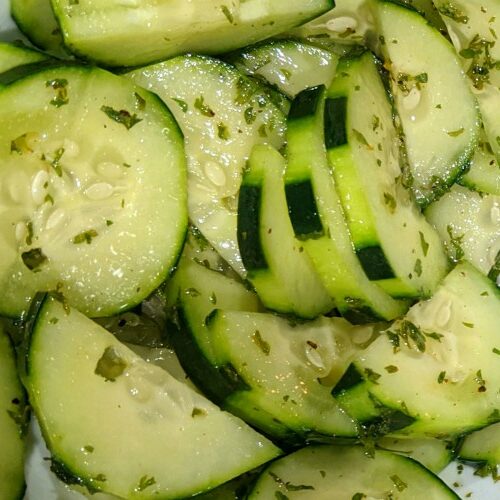 Perhaps one day I will attempt to make this from scratch, but for now I'll continue to enjoy the pre-made variety. If your Costco carries this item in their pre-made meal section, I suggest you give it a try!
Check out some of our other favorite Costco purchases!