Melting Pot: Dinner for Two Under $100
Yes, you read that right. Dinner for two people (a four course meal and a bottle of wine) under $100!
Yesterday was our fifth wedding anniversary. For our first, we decided on dinner at Melting Pot, with this anniversary being on a weekend again, we decided to return.
The nearest Melting Pot to us is in La Jolla, it is located near the campus of San Diego State University. You can park on the streets nearby, La Jolla Village Drive or University Center Drive which appears to have some parking. You can also Valet for a $9 flat rate if that's more convenient for you, in addition to other modes of public transportation if you live or are staying close enough to the area.
We took advantage of the Sunset Dinner which is available at the La Jolla location any day of the week from 4-6pm and enjoy a dinner for two and a bottle of wine for $79.95 per couple. Not valid on Thanksgiving, New Year's Eve, or Valentine's Week. This special appears to be running until the end of 2019.
Check out their facebook page here for more info!
Our server Kendra, was fantastic, she was funny, attentive, and so sweet. The menu is available to view or download below. Also for reference for the rest of the post.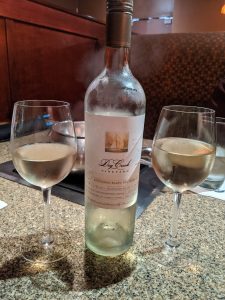 We chose the Pino Grigio, but I believe another kind was brought out, regardless it was delicious. Shortly after that, the cheese came out. You're given various dippers, white and wheat bread, one actually appeared to be a pretzel, apple slices, celery, tomatoes, and broccoli. We chose the Wisconsin Cheddar blend. I mean, melted cheese you can't really go wrong, and I wish we could've chosen them all.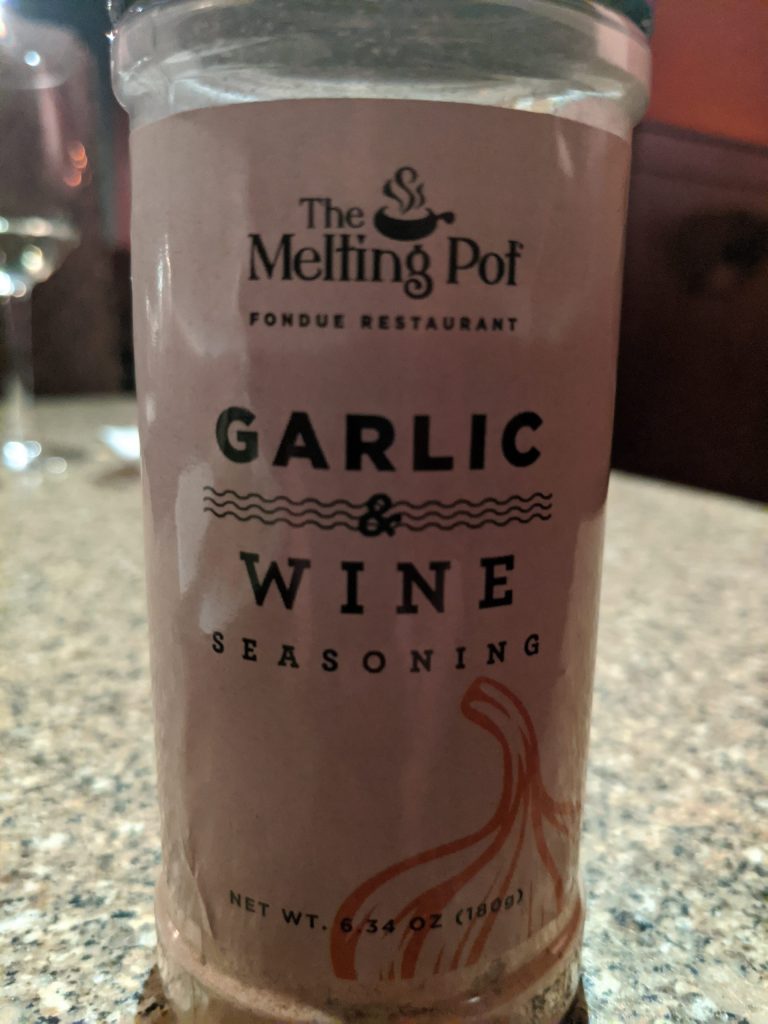 Salads were next, we both opted for the Cesar, the pine nuts were everything! She gave us a bottle of the garlic and wine seasoning. This only added more amazing flavor to this already amazing salad.
Then it was time for the entrees. Again we both opted for the same entree, The Grand Feast. This particular entree consists of Teriyaki-Marinated Sirloin, Shrimp, Herb-Crusted Chicken, and Pasta. We chose the Coq Au Vin cooking style (Burgundy wine, mushrooms, garlic, and scallions). Vegetables also came with this dish along with 6 dipping sauces.
Restaurant.com: Save on Your Next Meal
Heaven.
The combo of the sauces, they all fit with the food, my favorites were the Green Goddess inside of the mushrooms that we were given with our entrees, or the curry sauce on everything. I LOVE CURRY!!!! Matt…hates it.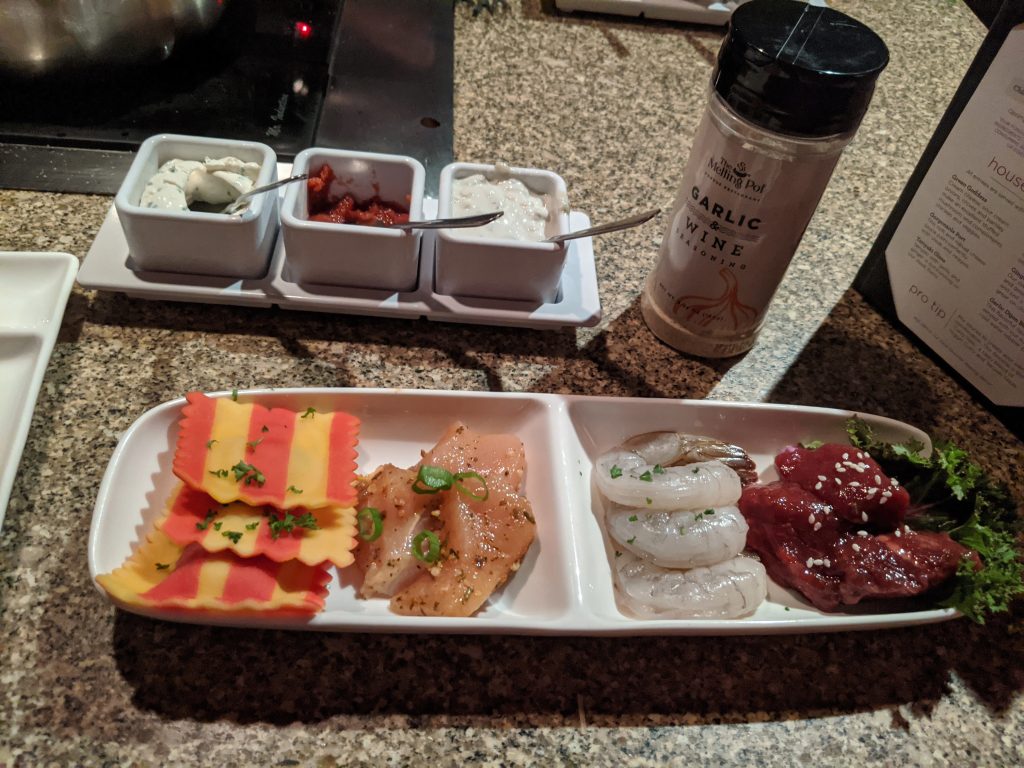 It doesn't look like a lot of food, but by the time dessert came, I was feeling it. We chose the dark chocolate dipping sauce. They provide dippers such as Oreo coated marshmallows, Rice Krispy treats, pound cake, strawberries, bananas, pineapples. The perfect ending to the perfect dinner. They also knew it was our anniversary and she had our plate decorated along with a chocolate covered strawberry which we saved til last!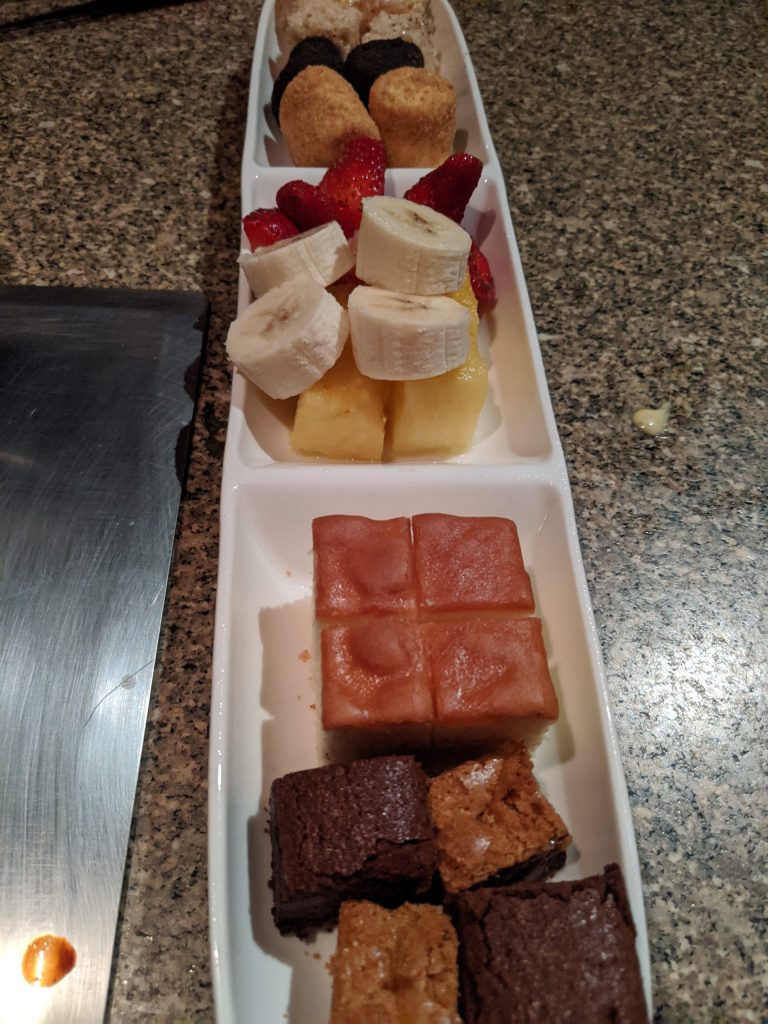 Bravo Melting Pot. Bravo.