Steak Marinade – Versatile & Delicious
Do you have a favorite dish? Do you stick with what works or do you experiment from time to time? We added sirloin in some Thai inspired steak marinade to our Drunken Noodles (Pad Kee Mao) recipe. You could do this to any other Thai dish that calls for another protein for that matter. Think of the combo option at your favorite Asian restaurant.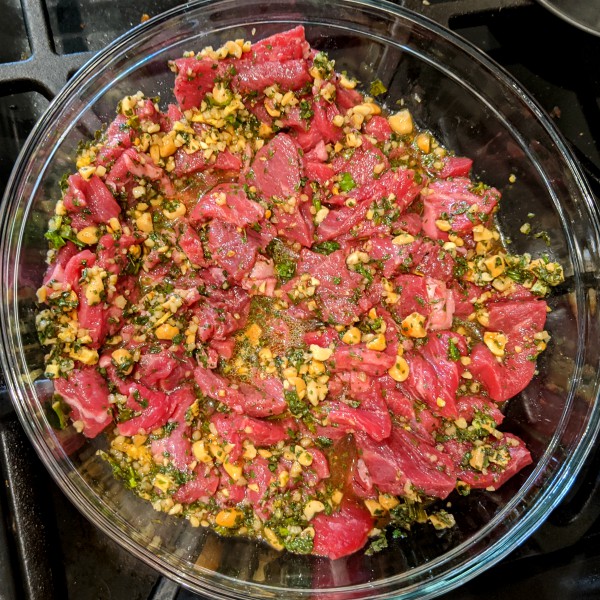 I browsed around a bit and found a recipe for a steak marinade from Food & Wine. Using what we had on hand ingredient wise, I tweaked it a bit which I will share below.
The original recipe is available here if you'd like to use that or combine the two.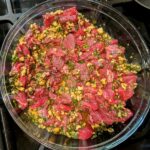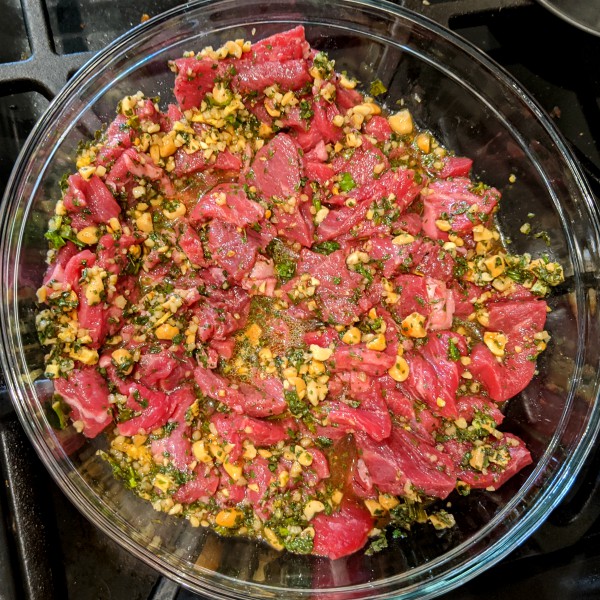 Print Recipe
Thai Inspired Steak Marinade
Ingredients
2

lb

sirloin steak

sliced thin

¼

cup

soy sauce

2

Tbsp

ginger

finely chopped

2

Tbsp

garlic

finely chopped or minced

2

Tbsp

cilantro

finely chopped

2

Tbsp

salted, roasted peanuts

1

Tbsp

light brown sugar

1

lime

juiced

1

Tbsp

olive oil

½

tsp

chili powder

more if you want more heat

1

green onion

chopped

¼

cup

beef broth

¼

tsp

salt

½

tsp

white pepper
Instructions
Slice steak into 1 inch strips and place into large bowl.

Whisk all ingredients together in another bowl and pour over steak.

Mix well and refrigerate anywhere from 3 hours to overnight. Cook as you wish.
What We Did
For the drunken noodles, I removed the steak from the fridge and pan fried with more of the broth, about 3-4 minutes on each side. I did this in two batches so each piece of steak had room in the pan. Then I reserved to a plate until it was time to add to the dish.
Adding steak to our normal shrimp and/or chicken dish is exactly what it needed. We love our drunken noodles and have for years. The addition of the steak, and better yet the Thai inspired steak marinade, really put this dish over the top.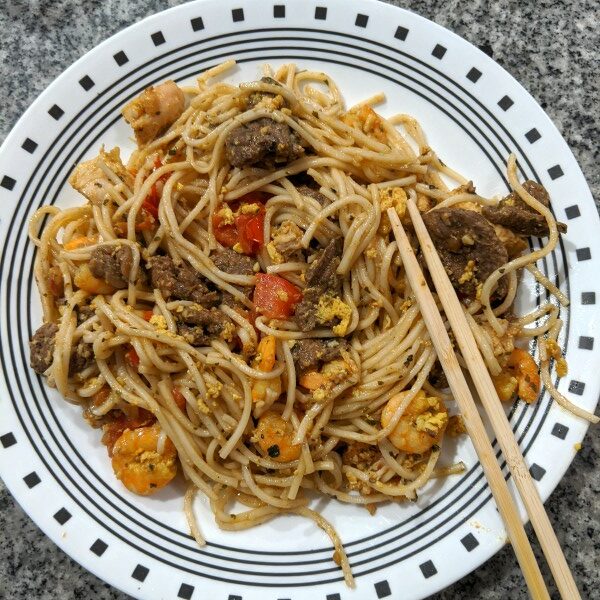 What You Can Do
You could also fry as I did above and add to a salad or serve with some stir fry vegetables. Plating the steak over rice is another delicious option. Finally, you could also grab some skewers, green peppers, and onion. Create some kebabs and grill for about 10-12 minutes or so. Serve with rice or a salad and you've got a drool worthy dish!
Get creative! Let us know in the comments if you've tried this and what you thought!