Bronx Sandwich Company: Anaheim, California
Earlier today we made a trip to Anaheim for a beer pickup we needed to make at Bottle Logic Brewing. Rather than hit up the usual drive through on the way for the convenience factor, we decided to find somewhere new. I was super hungry for a really good sandwich or sub; something with some avocado, an amazing spread or dressing, and delicious lunch meat. A quick google search lead us to our lunch location for the day. Bronx Sandwich Company. They have three locations: Anaheim, Tustin, and Costa Mesa. Obviously since we were heading to a location in Anaheim, that was our location of choice.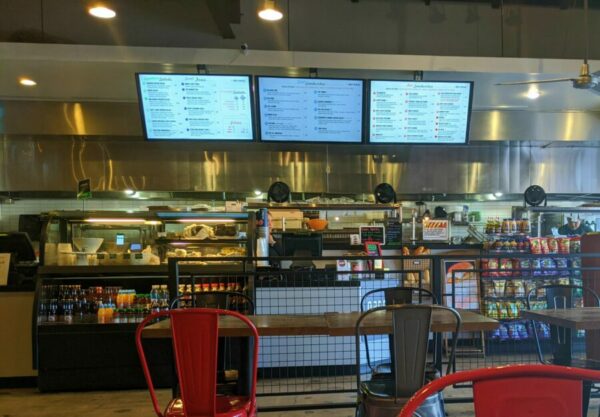 We knew it was going to be good immediately.
Did you ever walk into a restaurant and just know it was going to be something outstanding? That's how we felt. We were greeted by staff upon entry, the staff we did interact with with so friendly and helpful with our obvious newbie questions about the menu and items on it.
Bronx Sandwich Company reminded us of Matt's favorite shop in the Bronx, NY: Pruzzo's Supermarket and Deli. Whenever we go to New York City we will park in the Bronx so that when we come back and exit the 6 Train, we can hit up Pruzzo's for some sandwiches to take home with us. The are undeniably delightful.
The menu is a good size with so many drool worthy options, it was hard to choose. I went back and forth between the Bronx Club (oven roasted turkey, creamy Havarti cheese, crispy bacon, avocado, lettuce, tomatoes and mayo) and the Corned Beef Reuben (Corned Beef, Swiss Cheese, Sauerkraut, 1,000 Island Dressing on grilled rye) Originally I had my heart set on the Bronx Club, but if there is a Reuben on any menu, that usually wins. But not today, I stuck with my craving for avocado, and I was pleased that I stuck with my gut…and fed my gut…
Matt went with The Boss: Capocolla, Genoa Salami, Italian Mortadella, Provolone Cheese, lettuce, tomatoes, red onion, olive spread and Italian dressing.
We wanted to try one the delicious sides we saw in the deli counter. Every variety of the fries looked delicious, but the girl behind the counter did let us know the sandwiches are quite large. We then decided on the macaroni salad. It looked creamy with veggies and perfectly cooked macaroni noodles.
It didn't take long at all for our food to arrive. While we waited, I decided to explore. I quite enjoyed the condiment area. There was a variety of mustard and sauces for you, most of which from Dietz and Watson, who have a wonderful selection.
And now, lunch.
Our sandwiches were ready, and they lived up to every dream I had about a delicious sandwich. The macaroni salad was begging to be tried first. I dove straight in and almost didn't allow Matt to have a bite. It tasted exactly as it looked, heavenly and creamy, the veggies were the perfect addition: celery, carrots, and a first for me, corn!
My sandwich had a thick roll as the bread component, hard and crunchy on the outside, soft and chewy on the inside. The avocado, the mayo, the TURKEY! I love avocado and turkey with mayo. Love, Love, Love. I ended up only eating half of it, because the sandwich was quite big and filling. I happily ate the other half for lunch the next day.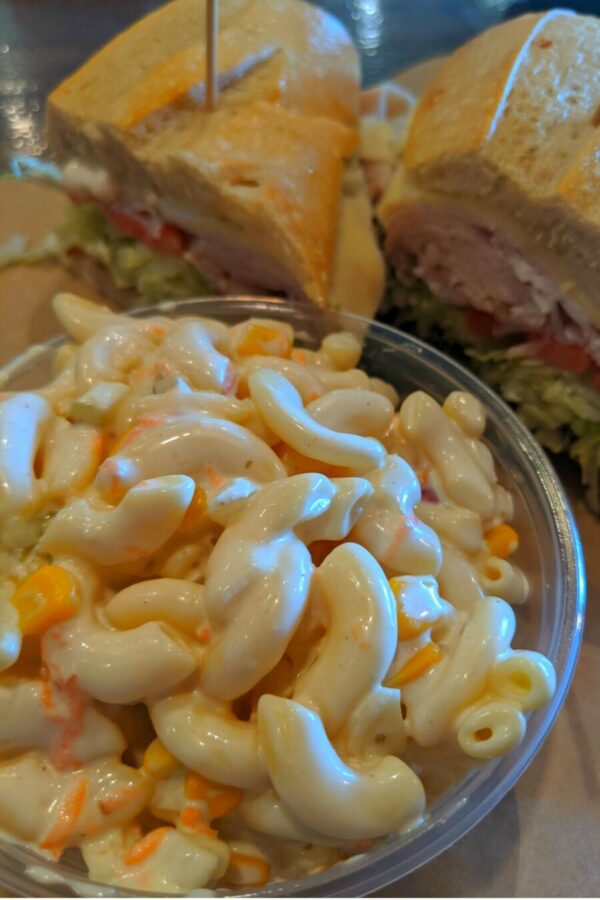 Matt's Boss sandwich was equally satisfying. The Italian dressing perfectly complimented the selection of meats and cheese. His roll wasn't as chewy on the inside, not my personal choice, but it was still quite good. It had a bit of spice to it. I'm not sure if he added a spicy dressing to the sandwich, or it just had a bit of a kick on its own.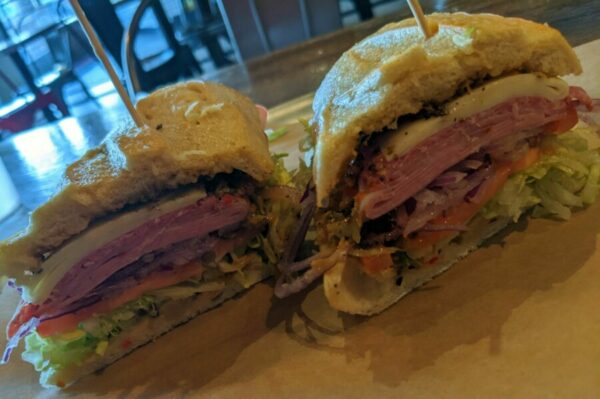 When it was time to go and I had to figure out how to get my sandwich home. Fear not, they have a wrapping station. It was so convenient, I worked at a family owned pizza shop and deli for years, and it took me back 15 years to my days of wrapping subs daily. I'm just as bad at it now as I was then, which I was quickly reminded of.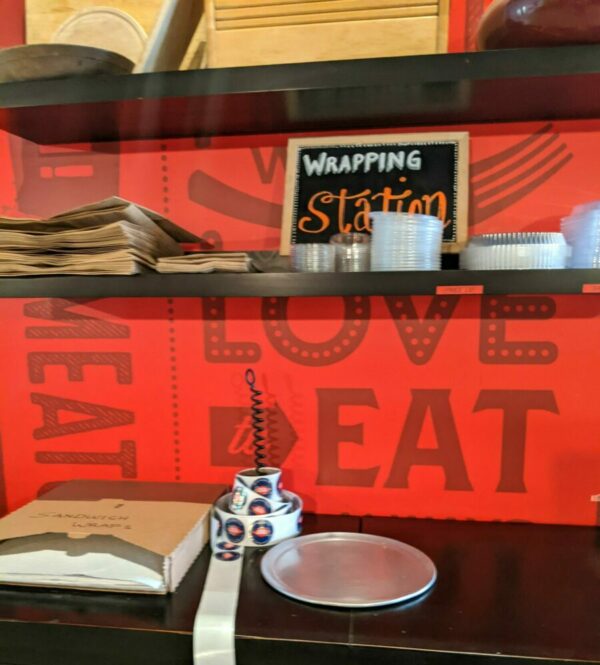 If you find yourself in the area of one of the three locations, we highly suggest going in for lunch or dinner one day! You won't regret it!
Restaurant.com: Save on Your Next Meal