Kansas to California – Heading Back Home
After spending 4 Days in Kansas for a work trip, it was time to head home. No special route changes, just two days of long driving back home. Since we didn't change routes, this post will be a bit different than those documenting our trip to Kansas, mostly just pictures. We drove the same routes but made a few different stops this time on our way home from Kansas to California.
To see our trip there check out these posts:
Day 1: Overland Park, Kansas to Grand Junction, Colorado
Day 1 of our trip home from Kansas to California would take us 783 miles from the eastern border of Kansas to the Western end of Colorado.

Again, the views did not disappoint.
This image in particular had a Windows 95 default background feel to it. What do you think? This was shot outside of Kanorado, Kansas just before the Kansas/Colorado border.
Loveland Pass
We decided to stop at a scenic point along Loveland Pass, it was on the way anyway. But this time we parked the car and took a quick walk up the hill to admire the beauty.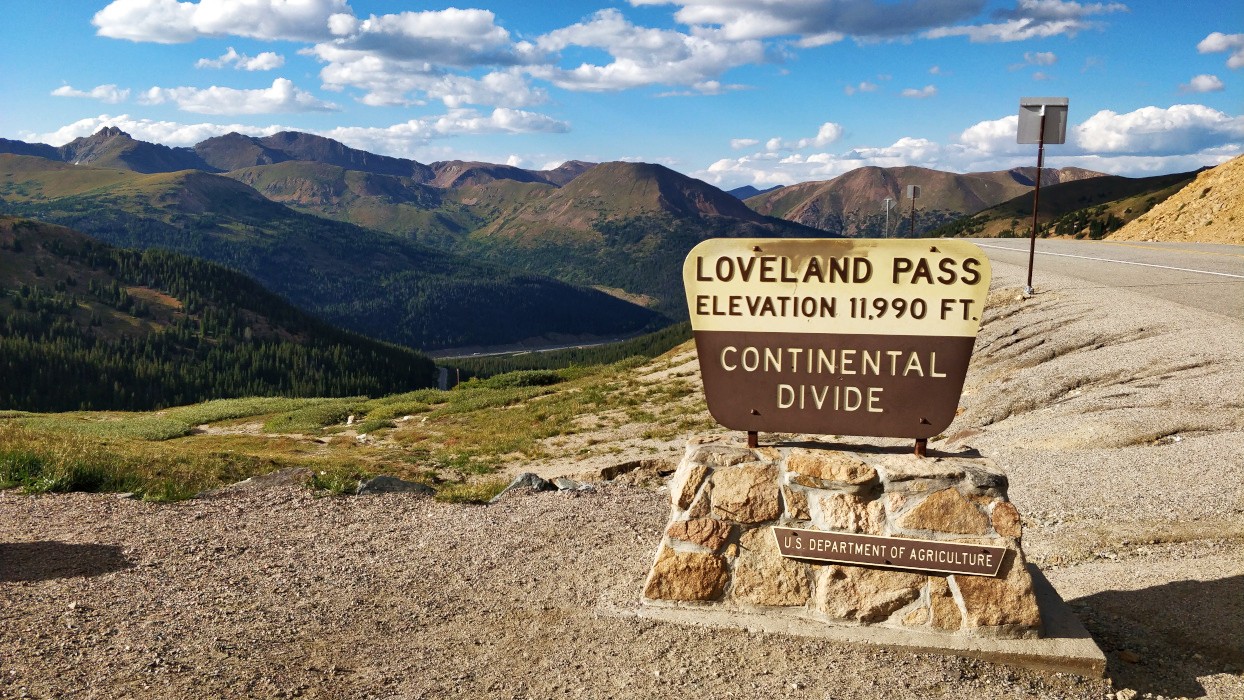 At an elevation of 11,990 feet, Loveland Pass is located on the Continental Divide along Highway 6. The pass consists of extremely curvy roads. This scenic spot we stopped at was beyond amazing. I tried to narrow down the photos below. I couldn't…. They're all stunning.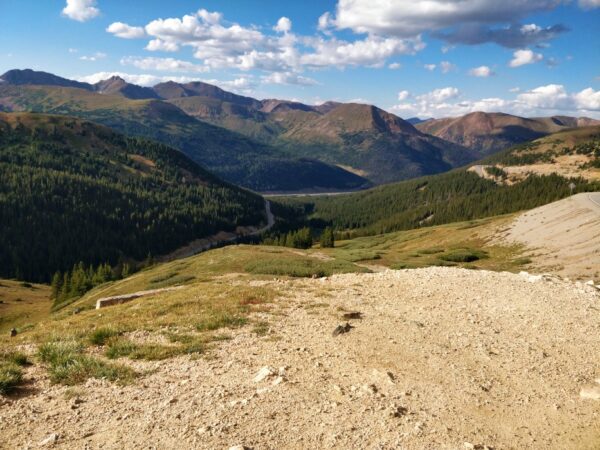 If you're interested in exploring the area around Loveland Pass, check out more information available from Trip Advisor.
We made our way through the pass, taking in some other scenery along the way. The pictures below were taken as we drove through the pass, and many bugs may have met their demise on our windshield. I tried to edit them out…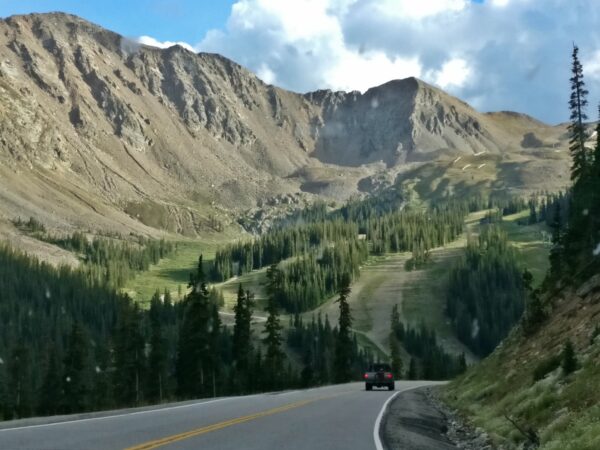 Cruising along….
The next two photos take us into the evening outside of Copper Mountain, Colorado; located near Breckenridge Ski resort. I've said it already a few times but these views! I'm just in love.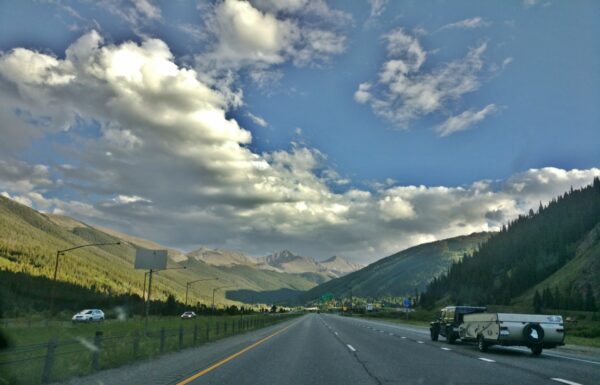 We arrived in Grand Junction around 9:30, a little less than 14 hours after we left. Day one of our drive from Kansas to California was at an end. The dogs weren't as amazed with the views as we were, though they were happy to get to snuggle with us again. We stayed at the Motel 6 located near the Grand Junction Airport. They are pet friendly, which was our main goal. The hotel was clean, no frills, we really just needed a bed for the night and that was provided.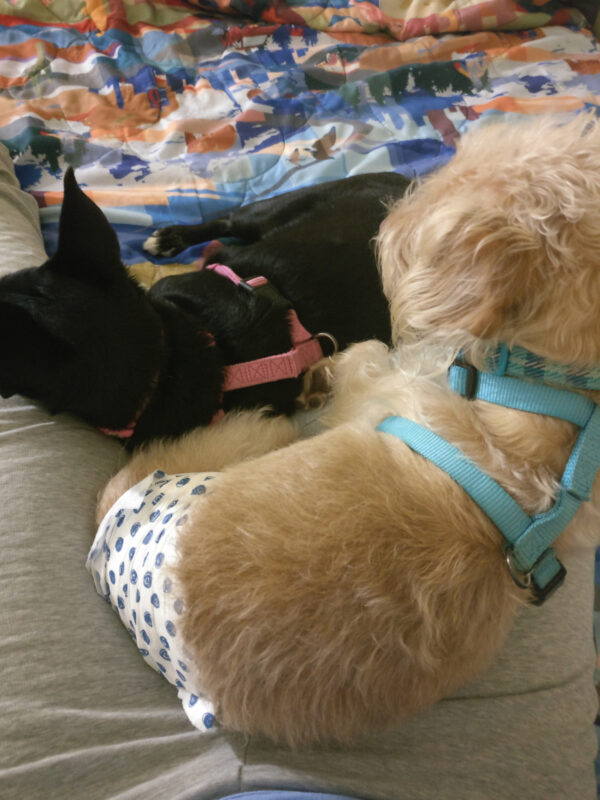 Day 2: Grand Junction Colorado to Lake Elsinore, California
Up before 6, something we ONLY do when traveling. Before waking me, Matt captured this moment between Nellie and I. The perfect snuggle buddy. She is also unaware of the fact that she is not a human….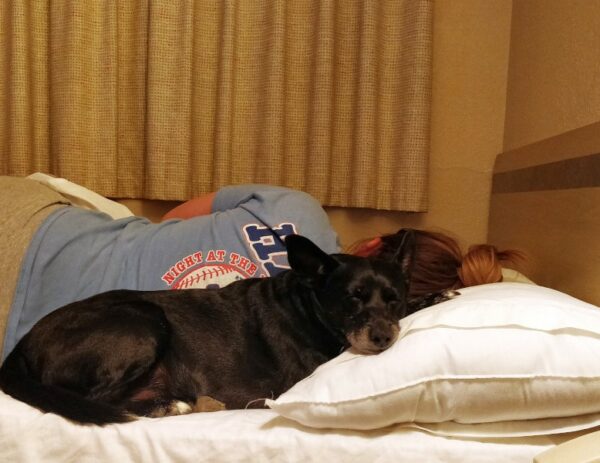 Our travels on this day would take us from Grand Junction, Colorado through Utah and Nevada and end at home in Southern California.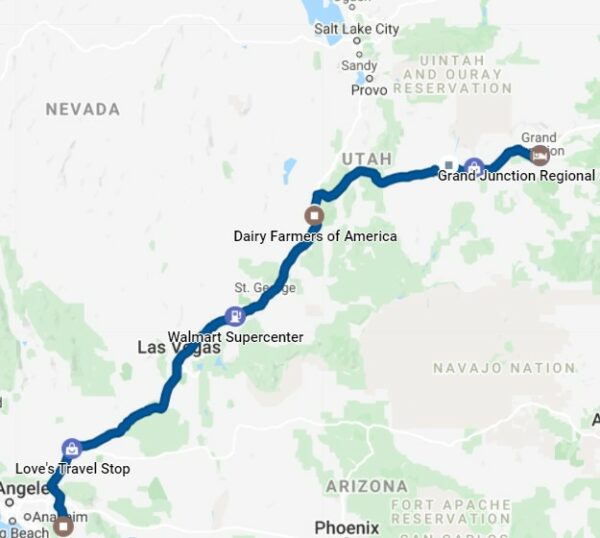 We crossed into Utah and caught some morning shots like this one.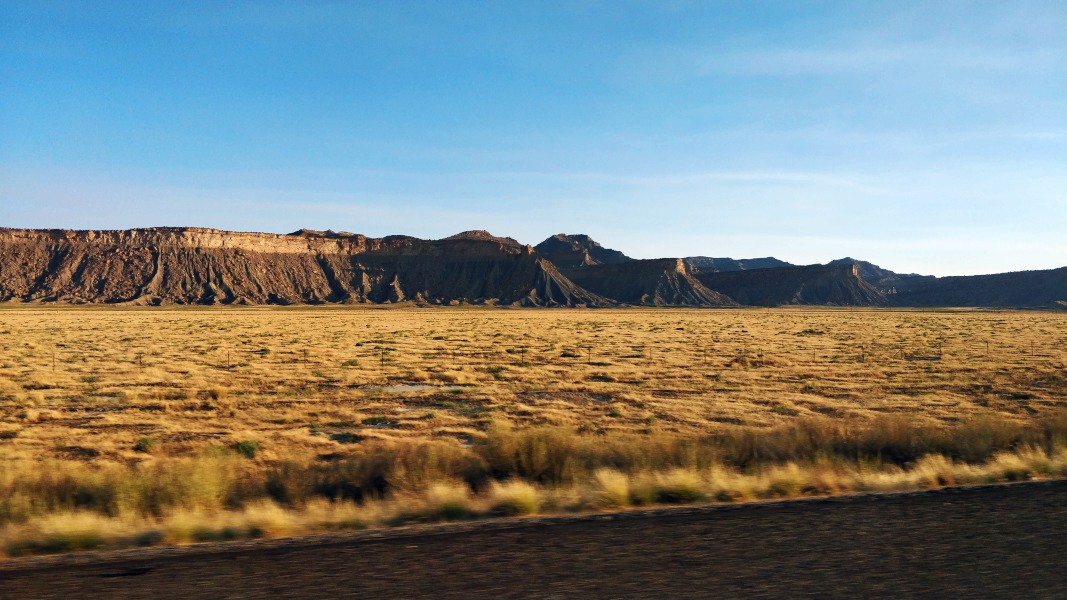 Just west of Green River, Utah we drove through these rock formations. The beauty of this area will always amaze me. These are things you miss if you fly. There is not even a cloud in the sky.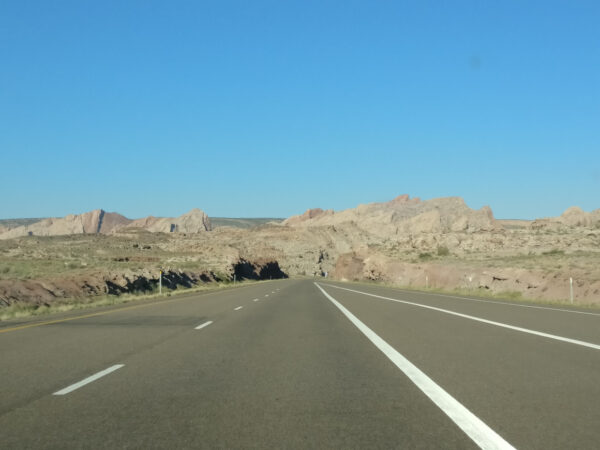 I do recommend if you have the time, to take a road trip, see some places you normally never would.
Beaver, Utah – The Highlight of the Day
Update: Since this was originally posted, this store has moved around the corner and has been expanded upon greatly. Visit their website: The Creamery – Beaver, Utah.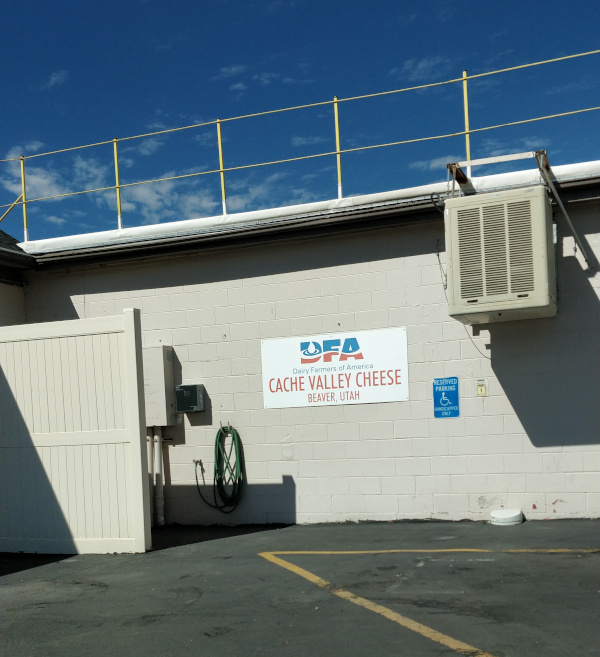 Matt loves cheese. That's an understatement – Matt REALLY loves cheese. So when we saw that there was a cheese store in the town of Beaver, we had to stop. The store was small, attached to part of a dairy. But it didn't need to be a huge establishment, it had cools full of cheese and that was enough.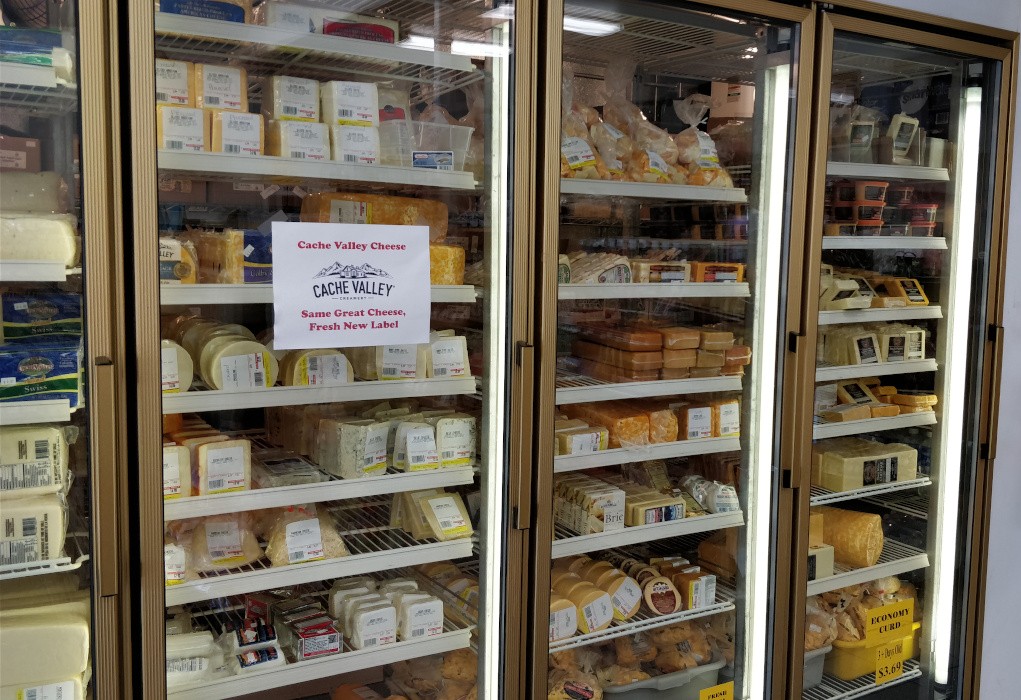 Hard cheese, soft cheese, cheese dip, cheese curds, sliced cheese, cubed cheese. You get the point.
After this the trip was relatively uneventful. We made it home 6 hours later without taking a single photo. I think at this point, we just wanted to get home. Matt had about $100 of cheese to eat.
I don't doubt that our travels will take us through Beaver another time in the future.
Where have some of your favorite road trips been? Have you been to any of the locations mentioned above? Let us know!
---
---
Connect with us on Social Media:
---
---