California to Colorado – Views from the Road
Matt's employer is located in Kansas. Each year they bring the remote users in for a "Geek Week" of sorts. This means each year he has to travel from California to Kansas, work in office a few days, then back home. In the past he hast flown since Geek Week was in the winter. This year, his company scheduled the trip for late August. The pups and I decided to join him and make a road trip out of it. In this post I'll cover Day One: California to Colorado.

We have driven across the country three times now. First when we moved from Pennsylvania to California in 2014 and took ten days to stop and see the sites along our route. We drove again this holiday season with the dogs. We left in mid December, stayed for Christmas and New Years, then headed back in early January. It was that trip back west in early January where we actually came up with the idea of this blog and exploring around the world via food.
Traveling with Dogs
There is so much more preparation involved when you travel with dogs. Much more to think about than with just the two of us. Beds, crates, enough food and snacks for each day, water and food bowls checked off the list.
We need leashes, harnesses, and then diapers for a certain dog of ours who is known to make his mark on hotel furniture. Medicine, we don't know how they'll do on such a long trip? Medical documents and rabies certificates are packed just in case. We seem to have gotten our own packing down over the years, but this was a whole new territory.
Packing
For ourselves, I checked the weather to see what the average temperature would be. I made sure we had extra sneakers in case of rain so one pair could dry out. Also grabbed an umbrella in case of rain to stick in the car. These dogs are not used to rain and in the event it does rain, neither will go outside to pee. Matt wanted to run if possible, and since I would be with the dogs alone each day, we'd be going on lots of walks.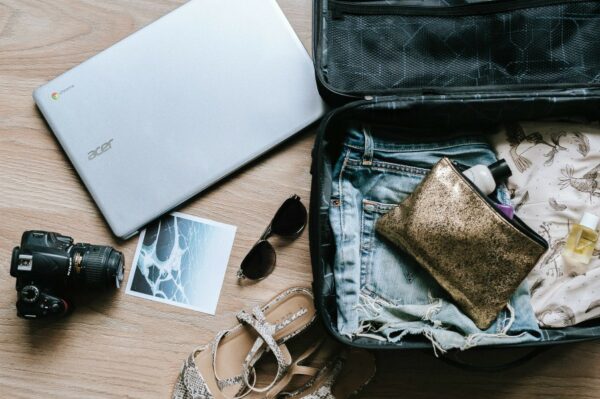 It is also humid in that area in the late summer, so we planned for at least more than one shirt per day for both of us. We didn't know if we could do laundry, so this was one instance where over-packing was necessary. The "just in case" bag contains medicine for just about every ailment, ibuprofen, allergy medicine, band aids, sunscreen, aloe, Tums or Rolaids, Dramamine; the list goes on.
I also packed a snack bag for the drive. The hope being to keep us from paying higher prices at convenience stores or stopping at fast food places and getting way more food (and calories) than needed. I figured we would make a grocery store stop before leaving to head back to fill up the snack bag again. We had some apples and oranges, protein and granola bars, and I filled a zipper bag with pretzels.
Day One: California to Colorado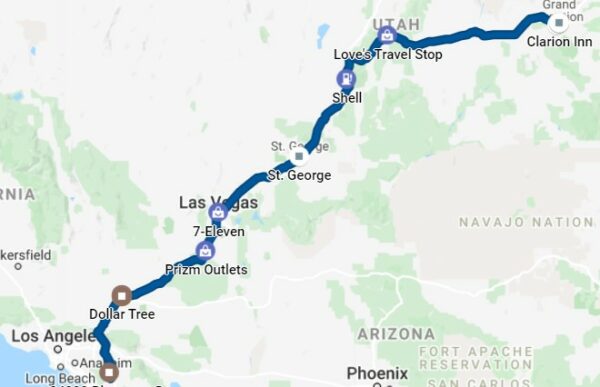 Day one of our trip takes us from Lake Elsinore, California to the Clarion Inn in Grand Junction, Colorado. We drive through California, Nevada, a bit of Arizona, Utah, and then into Colorado.
Lake Elsinore to Barstow, California: 1 hour 50 minutes
Car's packed, dogs are ready to go. Time to head out. We left the house around 7:30 am. We had intended to leave around 7, so for us 30 minutes after isn't too bad.
Our first stop was in Barstow, California at a gas station a little under two hours after we left. We also took this opportunity to take out the dogs on a short walk to stretch and pee. The pattern we usually have is that while Matt gets gas, I get the dogs out and walk around with them. He then heads inside to get a drink, use the rest room, and even though I packed snacks he will still find something in there to snack on.
Once he comes out and drops his purchases off in the car, we switch. This keeps the dogs out for as long as possible. We love taking them on trips, but know they don't particularly enjoy being cooped up in the back seat of the car for hours. There is also hope that getting them out to run or walk around a bit will tire them out for a quick nap until the next destination.
Barstow, California to Primm, Nevada: 1 hour 35 minutes
From there we drove another hour and a half to Primm, Nevada before our next fill up/stretch/bathroom break. We have a Chevy Volt, and that could go farther than we did before a fill-up, but we like to stop, switch drivers, and stretch.
Plus on the road you never know what kind of gas station bathroom experiences you may have. We trust the gas station in Primm, and the bathroom is among the cleaner ones we have been in. While we are there we can also charge the car a few minutes while we walk the dogs. It won't get us too far, but a few extra charging miles is always helpful.

Our Volt gets an average of 40ish miles to a charge. The first 40 or so miles this morning were from the charge we gained overnight. Finding charging areas near hotels isn't the easiest but we are seeing more and more as time goes on. So hopefully that will become the norm, and more hotels will have charging stations for both regular electric vehicles and Tesla which is all electric.
Though we've never thought to capture dash cam video of our travels, this youtube user did. Check out this video to see some of what we saw on the way:
Primm, Nevada to St. George, Utah: 2 hours 35 minutes
This is where I finally started taking some pictures. Matt drove first while I was preoccupied with getting the dogs settled, eating breakfast and trying not to spill coffee on myself. I then drove from Barstow to Primm. So Matt then took over the wheel again and we were heading into some unfamiliar area.
While we've been to Vegas many times, we haven't ventured North. So I started taking pictures at this point to document new (to us) sites on the road. The following pictures are some of my favorites along the route of Primm, Nevada to St. George Utah. I also wanted to note that this entire time, we have been traveling on Interstate 15. From Southern California, into Nevada, cutting through Arizona a bit, and into Southern Utah.
*Disclaimer- I used Google maps to estimate our location based off of what time the photos were taken. Town names are estimates from the map.
I-15 Outside of Riverside, Nevada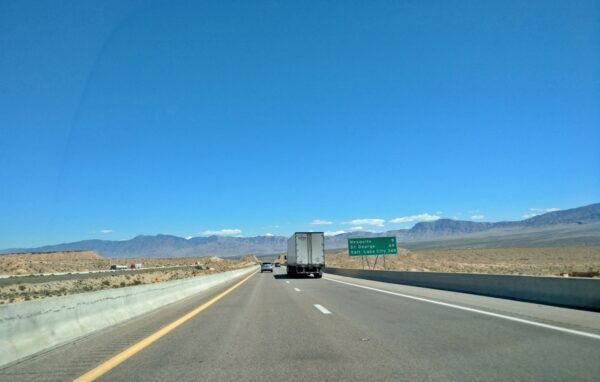 St. George, Utah to Salina, Utah: 2 hours 36 minutes
We stopped in St. George, Utah for the usual, snacks, bathroom, dogs. My first time in Utah. Loving the change in scenery! Whenever we do drive across the country, I'm always so amazed with the sights. We have this beautiful country and sadly so many people barely leave their home state to see anything different from what they know.
Get in your car and get out there and see it. See all of it!
I found this aerial video of the city to share. If we venture this way again, we may have to stop for a night.
I-15 Area Surrounding Pintura, Utah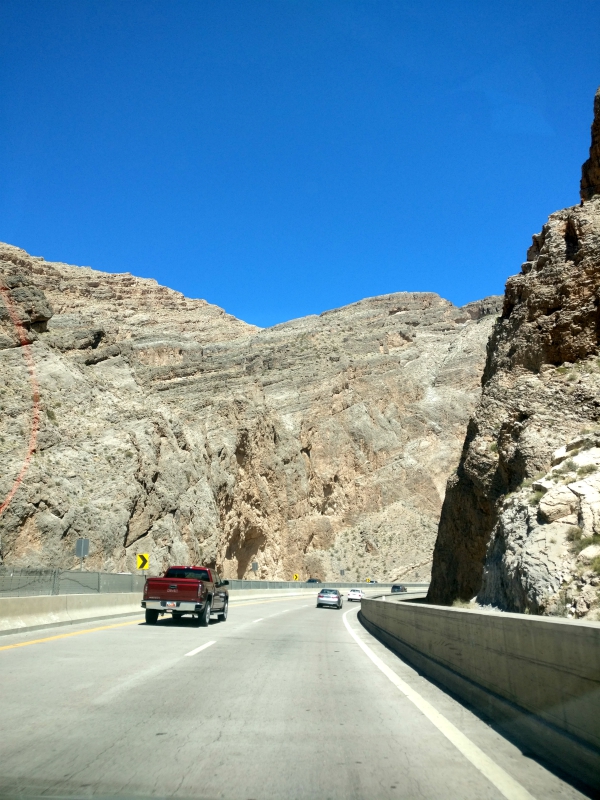 Salina, Utah to Grand Junction, Colorado: 2 hours 43 minutes
Our last drive of the day. Grand Junction is located about 40 or so miles from the Colorado/Utah border on Interstate 70.
Somewhere on I-70 in Utah.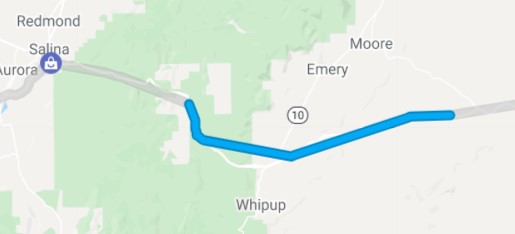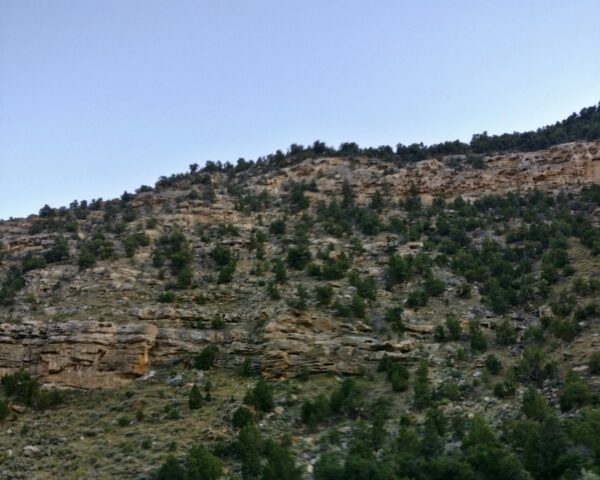 As the sun started to disappear for the evening, it really made the landscape stand out in such a different way than earlier.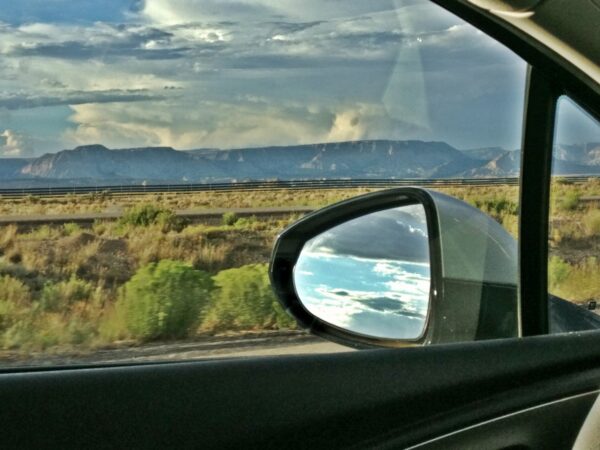 I-70 Outside of Green River, Utah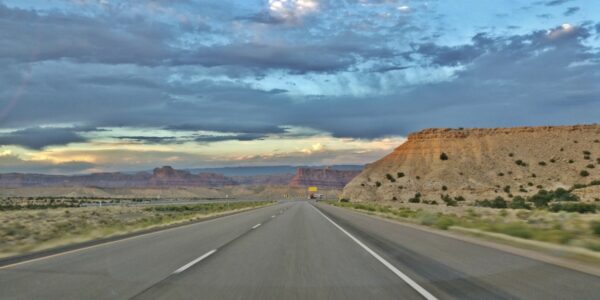 Arrival in Grand Junction, Colorado
After about 14 hours on the road, we finally arrived at our final destination. We made it from California to Colorado.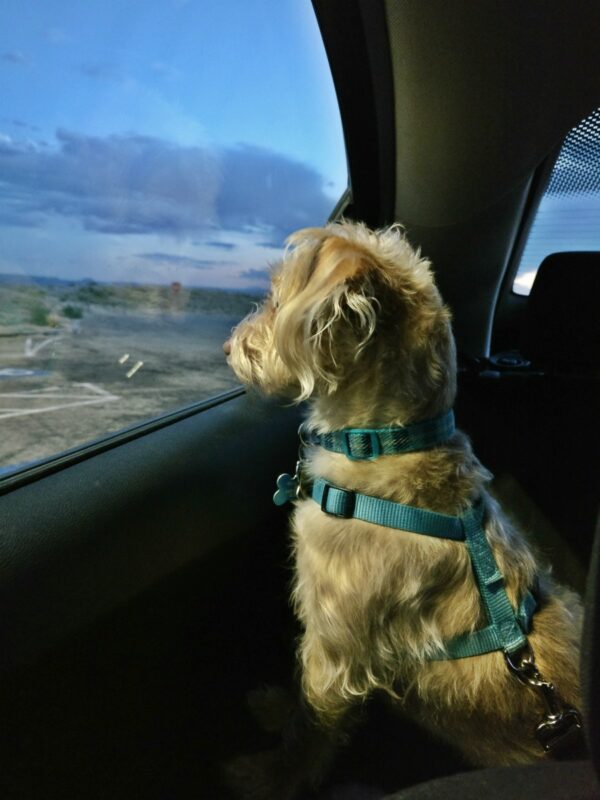 If we weren't on a schedule to get to Kansas, I would have like to have stayed a day to explore. I'll need to add Grand Junction, Colorado to our travel list.
Alas, we were happy to lay down for a bit, and the dogs, well obviously they were thrilled.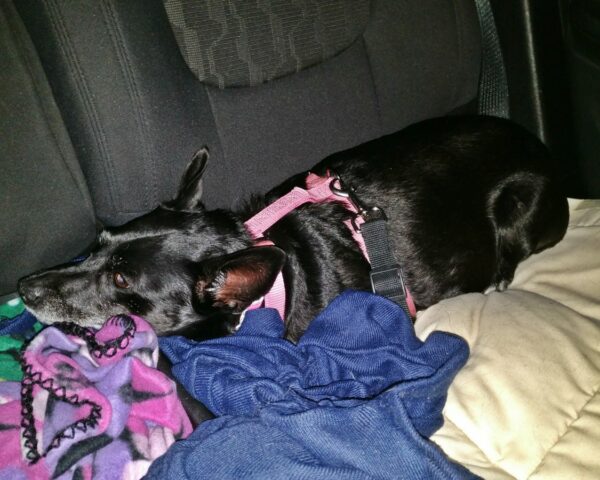 We finished our drive from Colorado to Kansas the following day.
---
---
Connect with us on Social Media:
---