Lake Elsinore Storm Host Family – Second Year
To recap from our original post, Becoming a Host Family for the Lake Elsinore Storm, we love baseball, live in a town where there is a minor league team. The Storm features a host family program where local families open their homes to players who are members of that team.
Joey Lucchesi and David Bednar were the first two players to live with us. and what a great year it was. Two amazing players from two amazing families. We felt so lucky.
Since last season.
Around the holidays, we attended Host Family Christmas Party/Gift Exchange at a local venue. It was nice to see some of our new friends and we kept in touch with some of the other host families on facebook.
Prior to the start of the 2018 we decided to head to Spring Training in Arizona. This was different than the last time we went, we actually KNEW a few players.
The Padres invited Joey to Major League Camp. He had thrown against some big league players last season, but now he will be playing WITH them!
We were able to catch David after a minor league Spring Training game. Lucky for us, David's family were also there the same weekend we were.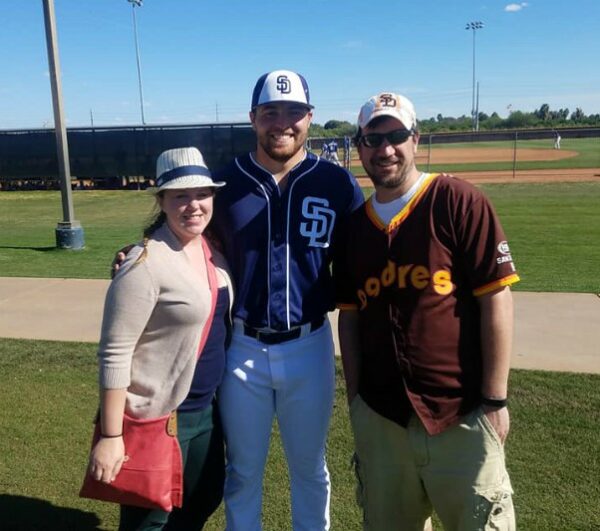 A Surprise Debut
Joey did so well at Spring Training, and as of the start of the major league season, was not yet on the AAA roster as expected. The questions began:
"Do you think Joey will be on the Padres?"
"What team will Joey be on?"
We didn't want to feel too sure, but we were hopeful that a major league debut was in his future.
We were right.
The morning of the second Padres game of the season, we wake up to a twitter announcement that the Padres have brought Joey up to start in THAT NIGHT'S GAME.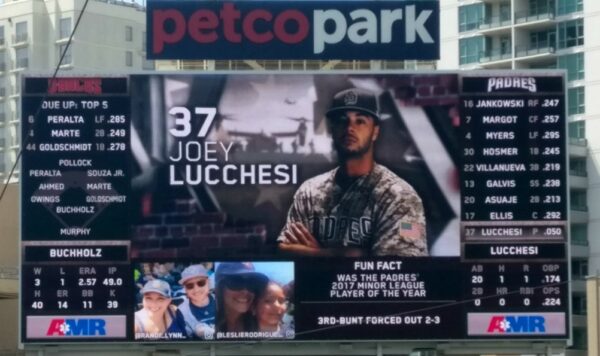 We were so proud and excited. I probably cried five times that day and night. We were excited for a season of Storm and Padres baseball so we could cheer on our boys.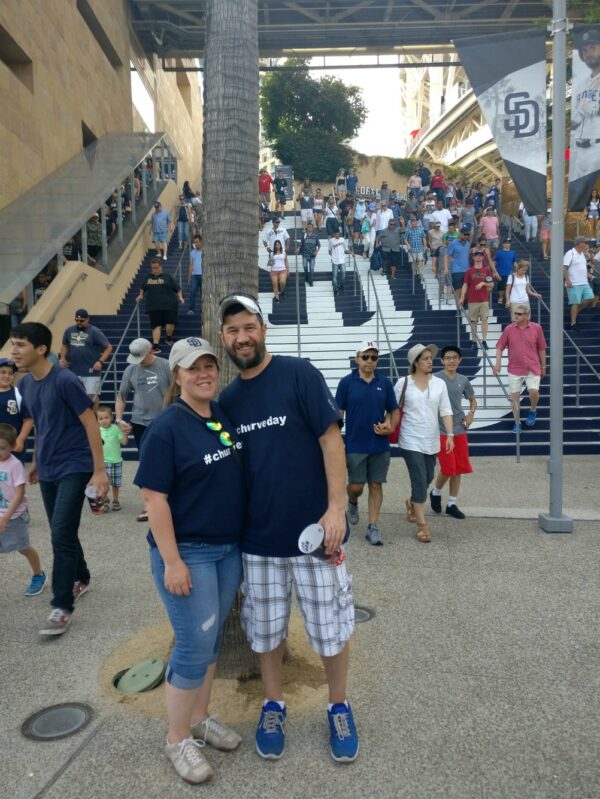 It's Time for Lake Elsinore STORM Baseball!
The Storm season was beginning shortly after Major League began. The players usually arrive 5-6 days before the start of the season. We got a text from David letting us know he was coming back to start the season in Lake Elsinore.
This made starting the season so much different than last year. We knew what to expect, we knew the player coming in, we were ecstatic.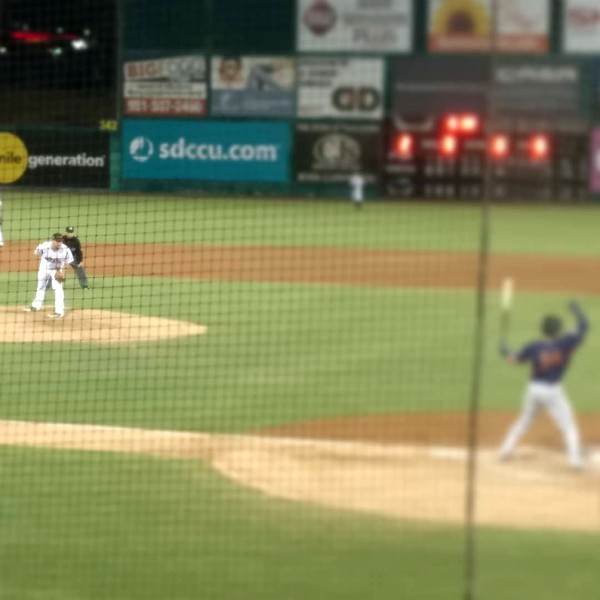 We enjoyed the Storm season making new friends and cheering on the future of Padres Baseball.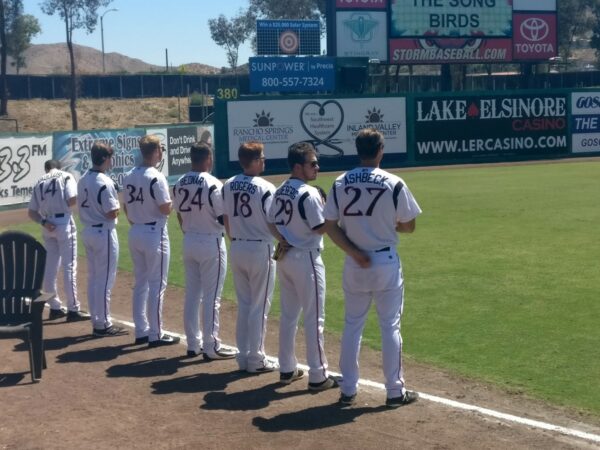 Visitors from Down Under
One day Dee, the host family coordinator, calls and asks if we are interested in hosting two boys from Australia for a few days. An under 14 team was travelling from Australia to California to play in a tournament, see the US, and check out some of our west coast teams.
Baseball is becoming increasingly popular in Australia and these boys are involved in a program run by a former MLB player. We obviously had the room and said YES immediately.
The boys stayed with us three days. On one of their trips attended a Storm game where they were introduced on the field. They were so nice and polite. They had a lot of questions about American vs. Australian laws, they enjoyed driving on the "opposite" side of the road, and American Food.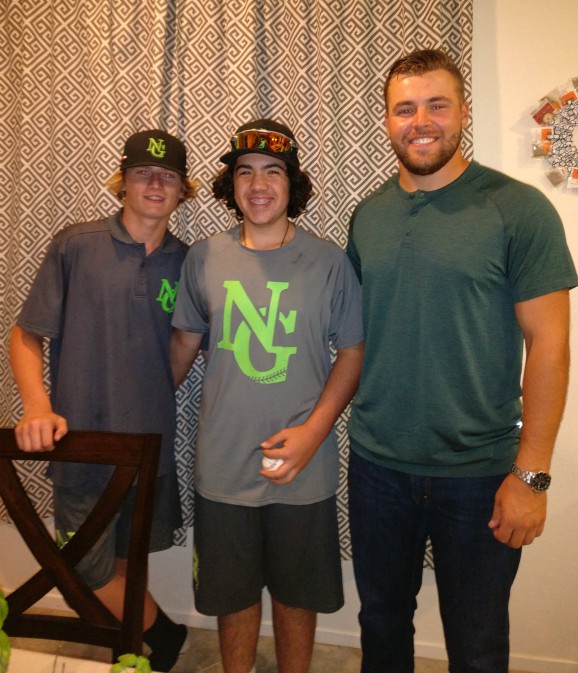 We said goodbye to our new Aussie friends and went on with our season.
Another season in the books.
We thoroughly enjoyed our second season as a Host Family for the Lake Elsinore Storm. We were happy to have a full season with David, and for the time we were able to spend with Joey after games.
After the Storm's final game of the season, David found out that he wasn't going back home to Pittsburgh. He had been called up to AA to help them finish out their season. We are so proud of him and the amazing season he had!
We can't wait to see what surprises next season brings!
Player Stats for Joey Lucchesi and David Bednar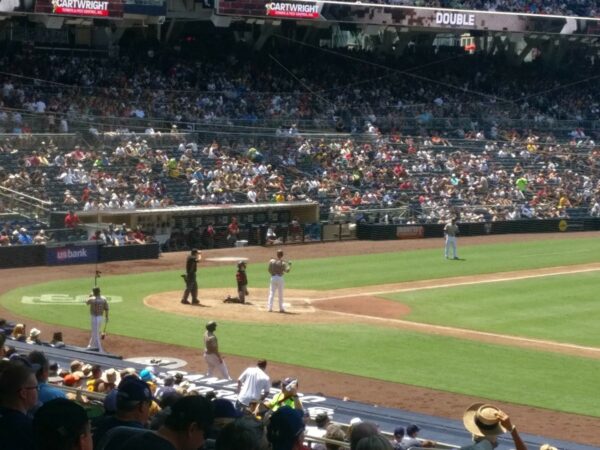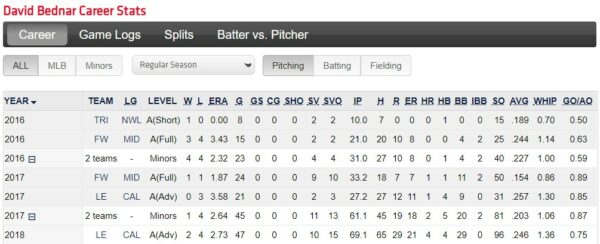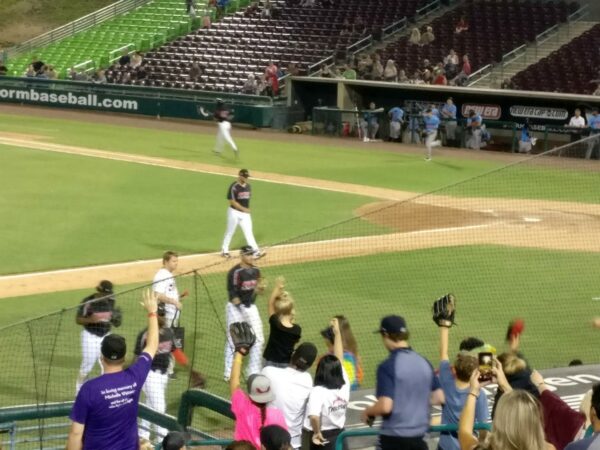 ---
---
Connect with us on Social Media:
---