Lunch at Los Amigos for Matt's Birthday!
We recently discovered a Mexican restaurant in town, Los Amigos. Not new, but new to us. I'm so glad a neighbor convinced us to check it out one day. They are a family owned business with two locations in Southern California: Lake Elsinore and Oceanside.
Los Amigos offers eat in or take out services, along with a great catering menu. Perfect for parties and picnics when you're too busy to cook at home.
Chain restaurants are easy to write about because they're well known, and most people can find a location to head to on their own. I love family owned businesses, worked for one in college. To have one so close and so tasty just past a few chains, is greatly appreciated.
Save on Dining Out with Restaurant.com!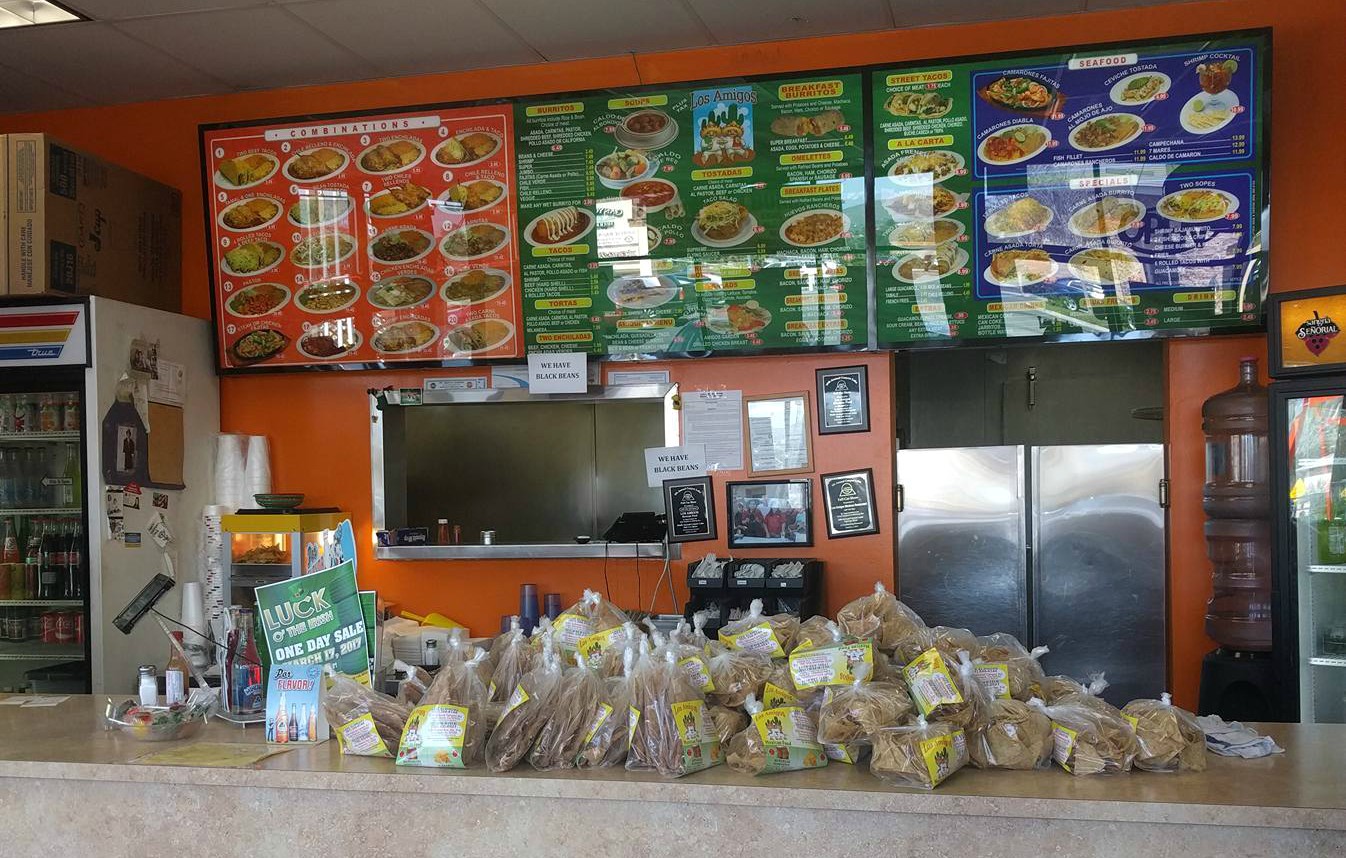 The Birthday Lunch Choices
For Matt's big birthday lunch, we got his favorite, the Street Taco. Two corn tortillas, so they don't rip or tear when piled with toppings, choice of meat, onion, cilantro, and choice of salsa. The street taco meat choices are Carne Asada, Carnitas, Al Pastor, Pollo Asado, Shredded Beef, Shredded Chicken, Chorizo, Buche, Cabeza, or Tripa.
He orders 5 street tacos, carne asada, chorizo, and chicken. Street tacos aren't my thing but he enjoys them.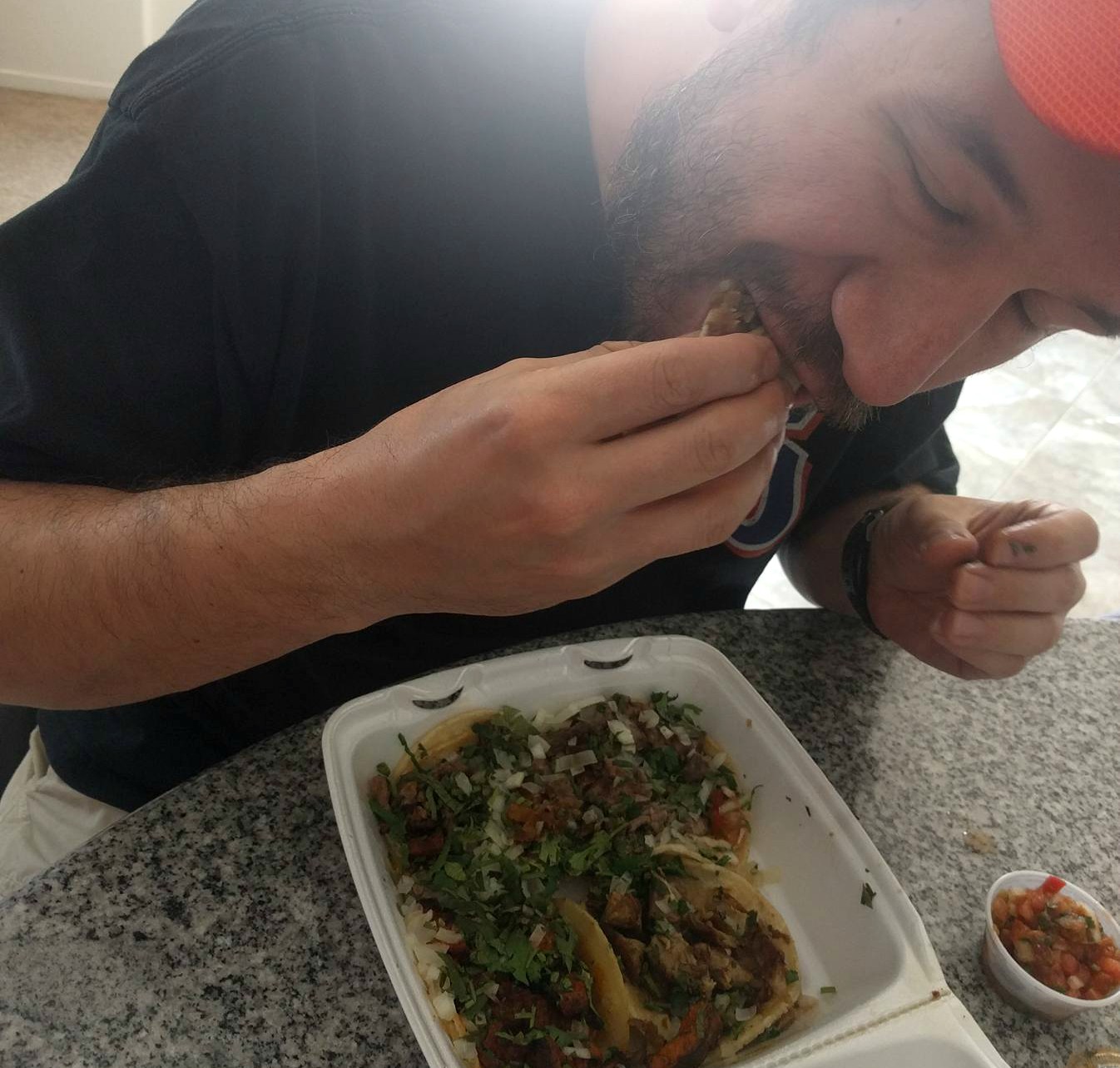 We also got the breakfast burrito to split. It comes with potatoes, cheese, and your choice of machaca, bacon, ham, chorizo, or sausage. For this particular burrito we went with the chorizo. It is more than enough for two people to enjoy, the chorizo gives it a wonderful spice, especially when paired with some of the many salsas or sauces they have available.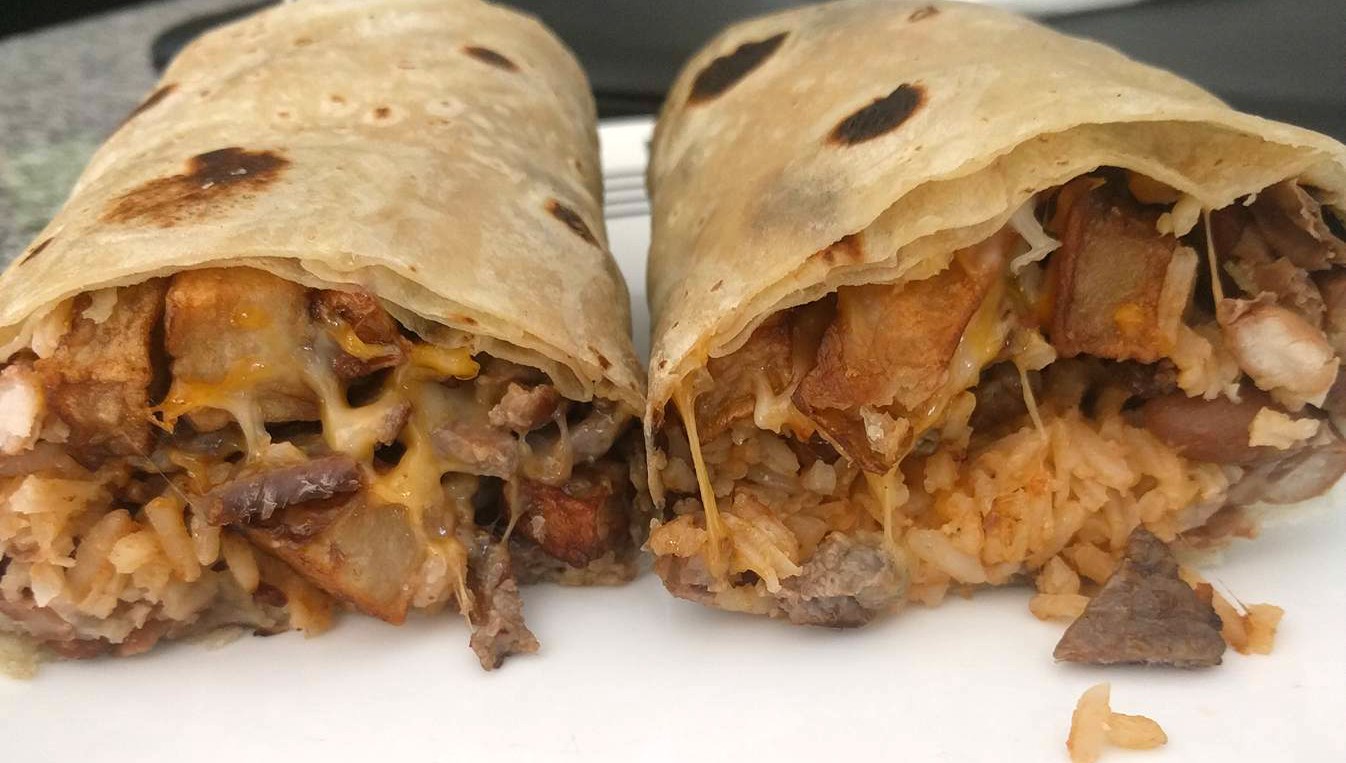 You can find Los Amigos at their website or on facebook.
Do you have a favorite Mexican place in your town? Let us know in the comments!
---
Connect with us on Social Media:
---