Palm Thai – Our Second Thai Adventure
This week we chose a restaurant in our own town, Palm Thai. My friend Veronica had recommended it. We passed by it every time we went to Costco, but never took much notice. Close proximity to the house and a recommendation from a friend made this an easy choice for lunch this Saturday. Following our experience last weekend at S!!!, I was super excited.
Once again, we were seated immediately. Next we were given the difficult task of sorting through the menu. Of course we wanted everything. Upon the first look at the menu, we noticed a continued theme from last week's meal – there are a TON of different choices in Thai cuisine. Palm Thai's menu was almost as extensive as S!!! Thai Food's was.
One thing Matt found interesting was that Palm Thai also had Pho on the menu. He almost tried it, until remembering that it's technically a Vietnamese dish. He decided to wait until June (tentatively), which is our scheduled month for Vietnamese.
Starters
We agreed on steamed chicken pot stickers as our appetizer which were fantastic. The soy sauce was excellent and had a bit of a sweet taste to it. Which was an interesting twist for the pot stickers.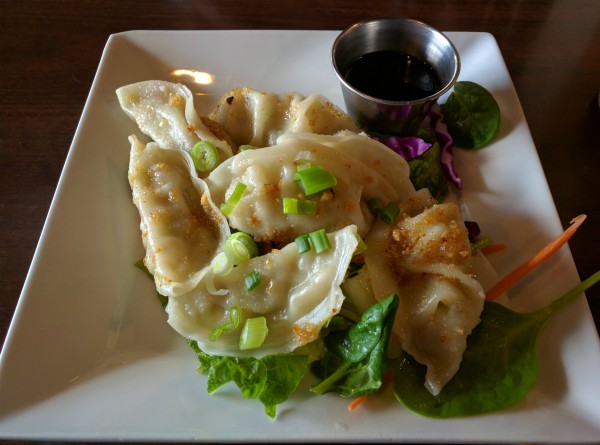 I ordered something new to me: Thai Iced Coffee.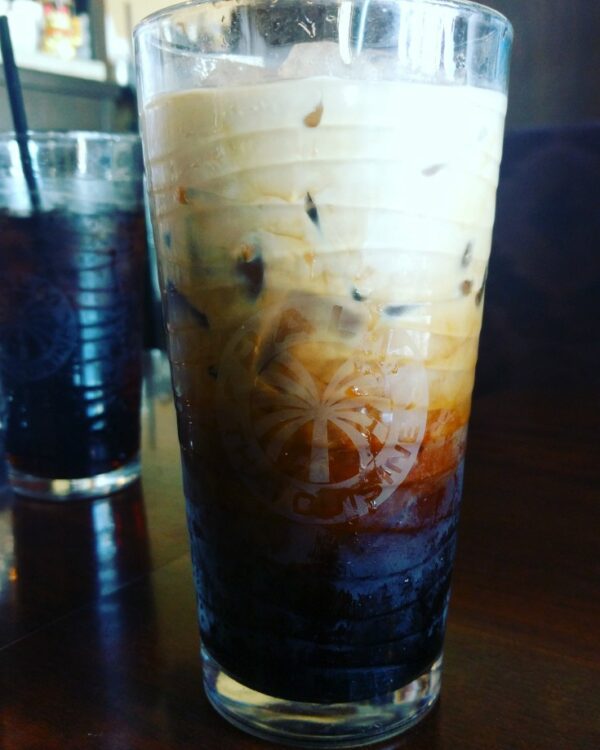 The Thai Iced Coffee was good, but I would prefer my original love of Thai Iced Tea that I enjoyed last week.
What is the dish most people think of when they think of Thai Food?
Pad Thai
I got the combo dish for my meat: chicken, beef, and shrimp, as I could not decide on one. As per the menu "pan fried choice of meat with rice, noodle, egg, sprouts, green onion, with pad thai sauce."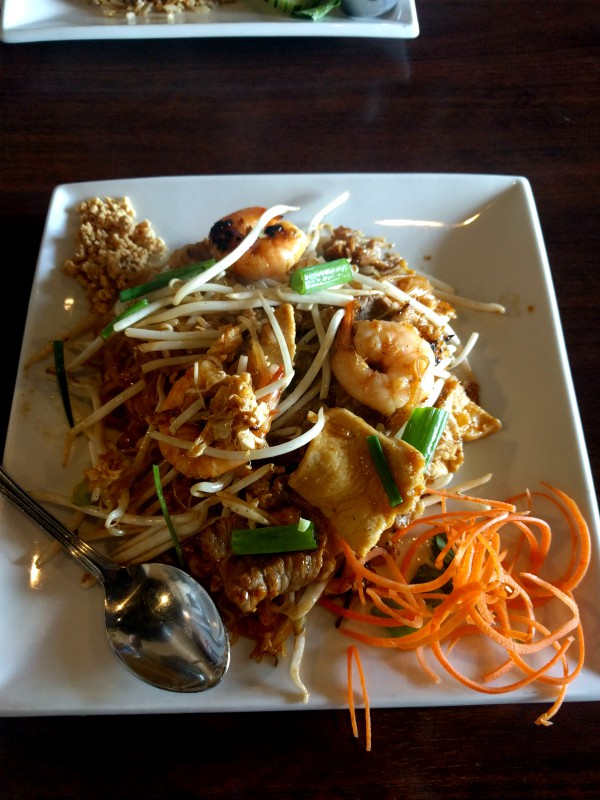 Quite pleasing of a meal. It was light enough that none came home with me, yet completely satisfying. It had a simple taste to it, not as sweet as last week's Pra Ram and not spicy like Matt's Spicy Basil dish from last week. Two thumbs up for Pad Thai from Palm Thai in Lake Elsinore.
Restaurant.com: Save on Your Next Meal
Matt's Meal
Matt chose Crab Meat Fried Rice. He figured his love of crab and his love of fried rice made this a good choice.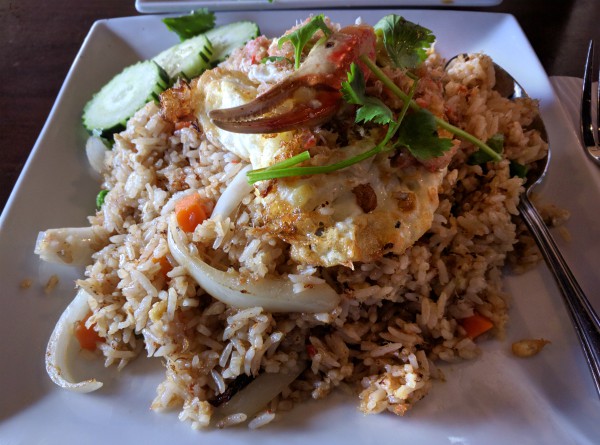 The dish was served complete with a crab claw on top. It also came with a carousel of several different sauces and peppers. Unlike S!!!, Palm Thai didn't ask when ordering how spicy we wanted our food. This gave us a chance to try some of the food without spice, and add spices as we went along.
Matt added some chili paste almost immediately. Another sauce he used appeared to be red chili flakes mixed with some sort of soy sauce.
We should have asked what all the different sauces were when they were presented. From there, he added a spoonful of what appeared to be small green jalapeno peppers (top right) – however, after biting into one, he ssaid he was pretty sure they were a spicier pepper variant. Still a lot of flavor, but much hotter than expected.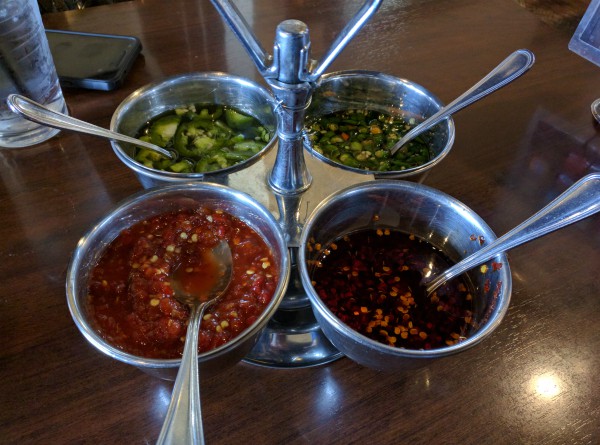 Again, for the second week in a row, Matt ended up with a large amount of food to take home. The Crab Fried Rice definitely reheated as a leftover dish much better than the Spicy Basil from had last week.
Palm Thai Final Thoughts:
All in all another great week. I was quite pleased with both S!!! and Palm Thai. Though, my love of Thai Iced tea overrode any love I may find for Thai Iced Coffee. Matt was more of a fan of S!!! overall. However, he did enjoy the array of sauces we had available at Palm Thai.
What are your favorite Thai restaurants where you live? Tag them or send us their website in the comments below!
Next we attempt a dish on our own!
---
---
Connect with us on Social Media:
---