Bird Streets on a Sunday Afternoon
We've started venturing out a bit more on the weekends. While, staying safe with COVID-19 restrictions, we have been exploring a bit more of the Southern California area. This particular day we decided to head to the Bird Streets.
The Bird Streets?
The Bird Streets are a sought after neighborhood in western Los Angeles off of Sunset Boulevard and Doheny Drive. Notable past and present residents of the Bird Streets include Leonardo DiCaprio, Larry Flynt, Herbie Hancock, Jodie Foster, and Keanu Reeves.
Street names include Oriole Way, Nightingale Drive, Robin Drive. You get the picture.
We are regular watchers of the Bravo television show Million Dollar Listing Los Angeles. This show follows around a group of high end realtors in the Southern California area. The Bird streets are often mentioned, especially since one of them lives there. You see him leaving his neighborhood often to head to the office or to a showing. This piqued our interest.
The below video shows the type of house typical of the Bird Streets. Some may be older but they all have the high levels of luxury.
This is a home tour for 9133 Oriole Way by the Altman Brothers, two of the realtors on the show. Josh Altman is the one who happens to live in the Bird Streets.
Where Did We Go?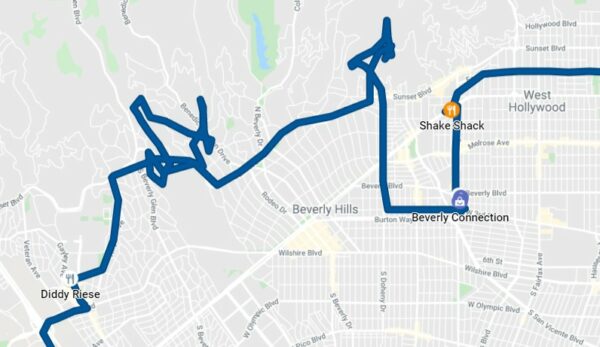 After leaving Shake Shack on Santa Monica Boulevard in West Hollywood, we ventured through an area between West Hollywood and Beverly Hills. We found Doheny Drive and then made our way to the Bird Streets.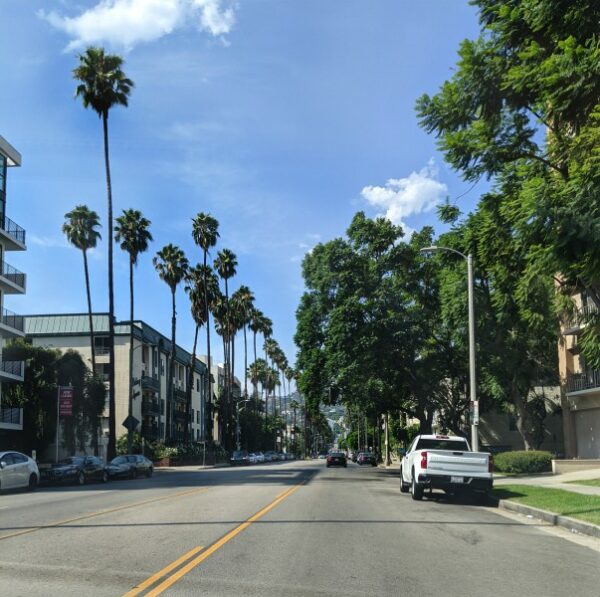 These are some old LA streets.
Very narrow, very curvy.
You can tell they fit every piece of real estate in there possible. I couldn't imagine driving a large SUV or delivery/construction vehicle of any sort through this neighborhood.
The Views Though
The roads may be small and windy, but the views were so worth it. From these streets you can see downtown Los Angeles with a nearly panoramic view. I'm sure the nighttime sights are gorgeous.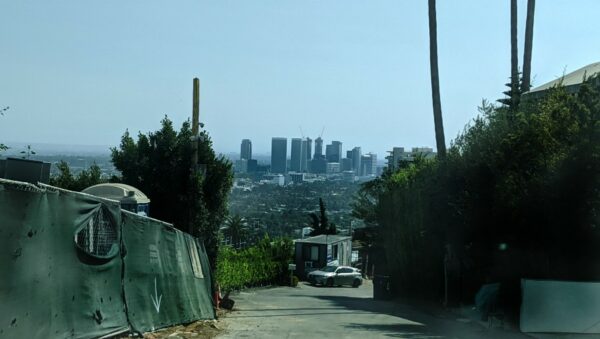 We happened upon a few construction sites in our travels. One in particular on Oriole Way had a preview of the property that is being built there. This preview shows the grandeur of the homes being built in this neighborhood.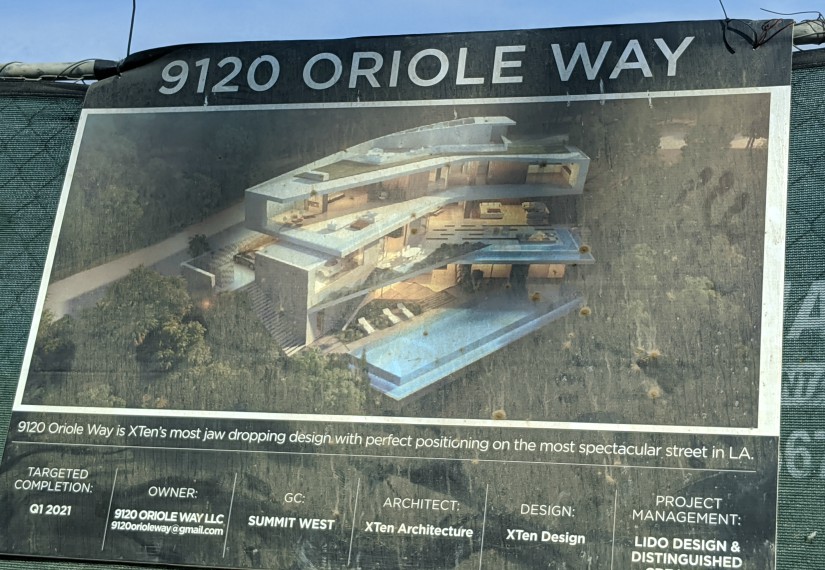 Sound familiar?
At 0:05 in the video above, you can see the Altman Brothers getting out of Josh's car into a grass driveway. Behind them is a construction site. Yes, the construction site for 9120 Oriole Way. We did see that particular property in the video, but all we could see was a gate and the grass driveway they pulled into. Not many photo ops with a gate and some grass.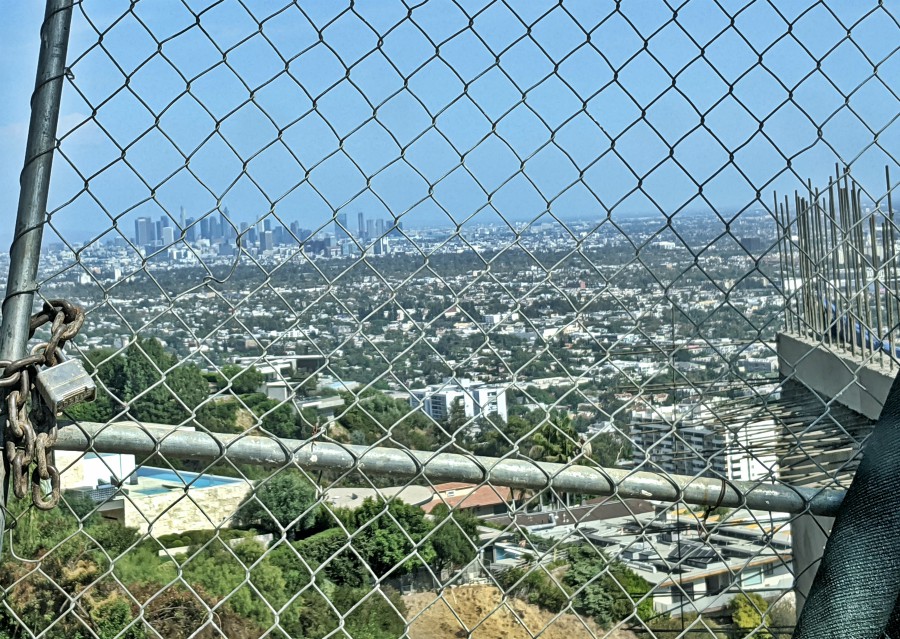 West Hollywood
After leaving the Bird Streets, we then made our way through a bit of West Hollywood.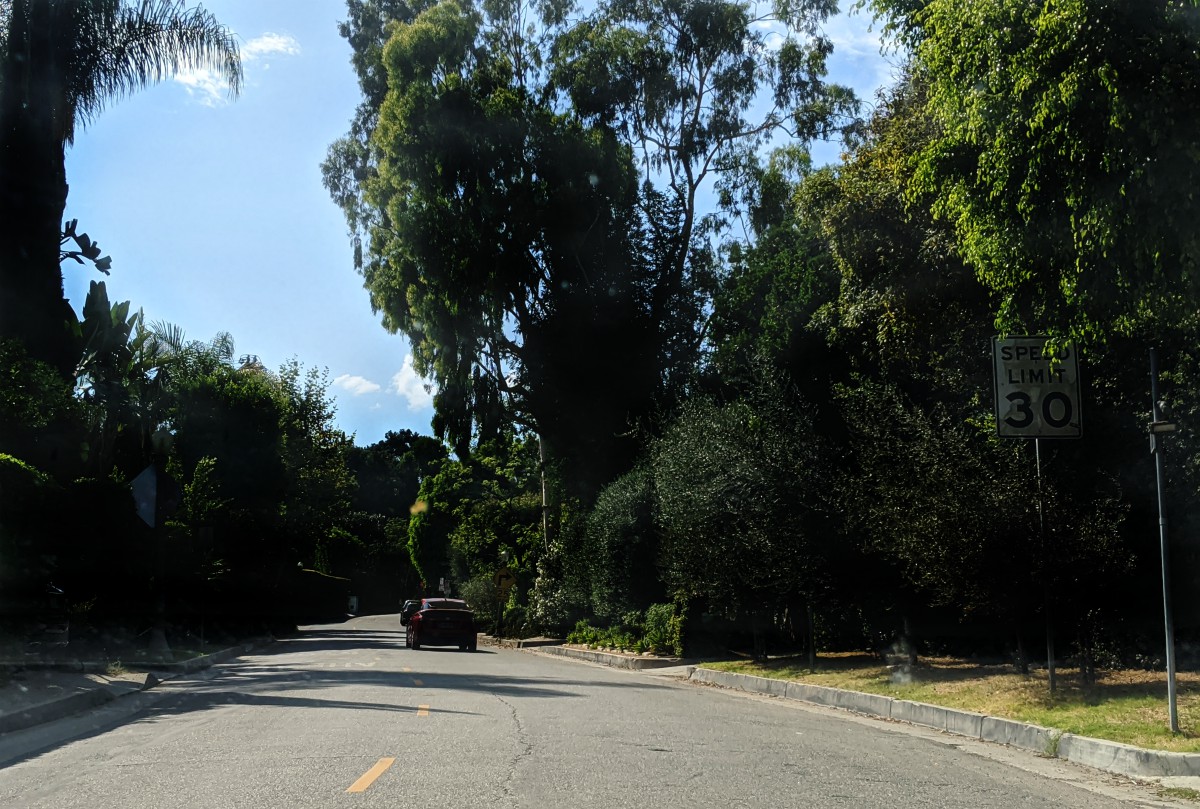 I do love driving through this part of the city. The properties, what you can see of them, are HUGE. The greenery makes you forget you're in one of the largest cities in the country. And besides, you never know if you'll have a celebrity sighting. We haven't, not yet anyway.
We ended the day with some ice cream at Diddy Riese.
Have you been exploring neighborhoods lesser known to you? Is there anywhere you think we should explore in our "back yard?" Let us know where in the comments!
Check out any other travel related posts we have!
---
Connect with us on Social Media:
---