Cheesesteak Stuffed Shells
Every time we eat these cheesesteak stuffed shells I say to myself, "I should make these more often."
Every time I make stuffed shells I say to myself, "This is why I don't make these more often."
You need a bit of patience, in my opinion, with any stuffed shell meal. That doesn't distract from this being a relatively simple meal to make. It is flavorful, and I think you can change it up in so many ways to make it even more flavorful.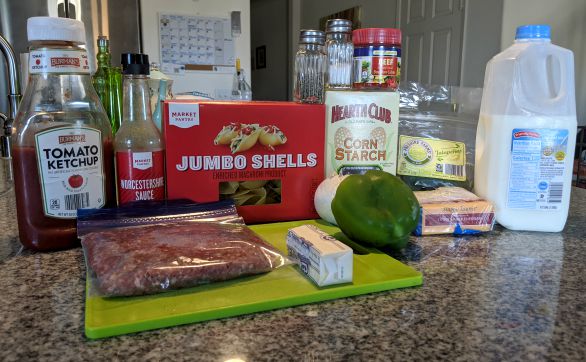 I found this recipe on the site Dinner Then Dessert. You can check out the entire post here. I'm including the ingredients and instructions below.
Ingredients
1 pound lean ground beef
2 tablespoons butter
1 small yellow onion diced
1 small green bell pepper diced
2 tablespoons ketchup
1 tablespoon Worcestershire sauce
1/2 teaspoon Kosher salt
1/2 teaspoon fresh ground black pepper
8 ounces cheddar cheese cut into small cubes (divided)
24 jumbo pasta shells cooked
1 tablespoon cornstarch
1 cup milk (I used whole)
1 cup beef broth
Instructions
Preheat the oven to 350 degrees.
Add the ground beef to a large cast iron skillet (this browns very well) and brown until a deep brown crust appears before breaking the beef apart.
Stir the ground beef and brown until a deep crust appears on about 50 or so percent of the beef.
Remove the beef (you can leave the fat) and add the butter and the onions and bell peppers.
Let brown for 1-2 minutes before stirring, then let brown for another 1-2 minutes before stirring again.
Add the beef back into the pan.
Add the ketchup, Worcestershire sauce, salt and black pepper into the pan and stir.
Take it off the heat and scoop it into the pasta shells.
Top each shell with cubes of cheese (use half the cheese for this).
Using the same pan add the beef broth, milk and cornstarch and whisk before turning the heat back on.
Add in the rest of the cheddar cheese a little at a time while whisking for 3-5 minutes or until thickened.
Pour about half the sauce around the shells.
Bake in the oven for 10 minutes to melt the cheese.
Serve with the remaining sauce.
Other than the stuffing of the shells being somewhat tedious, this is a very easy recipe to make.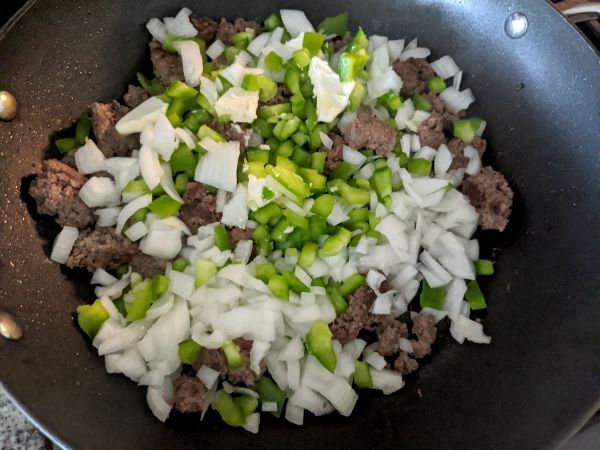 We enjoyed these stuffed shells with some bacon wrapped jalapenos (not pictured). I think if you don't have the patience or the time to stuff the shells, you could use another type of pasta like small shells or macaroni noodles even. Serve with a side salad if you want to keep calories down.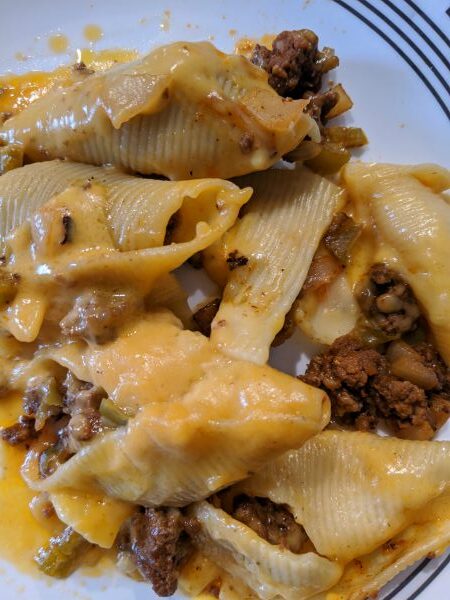 What are your favorite kind of stuffed shells? Let us know in the comments below!