Shrimp, Salted Caramel, and Tasty Little Buggers. BJ's Brewhouse: Menifee, California
In continuing with our chain restaurant day, we had dinner at BJ's Brewhouse. It was a busy weekend, we usually don't eat out for lunch AND dinner but it was a busy weekend.
What's for dinner?
For my meal, I got the Roasted Shrimp Peruvian Quinoa Bowl. It was light, but filling. This dish contains shrimp and quinoa, brown rice, tomatoes, red onions, mushrooms and spinach.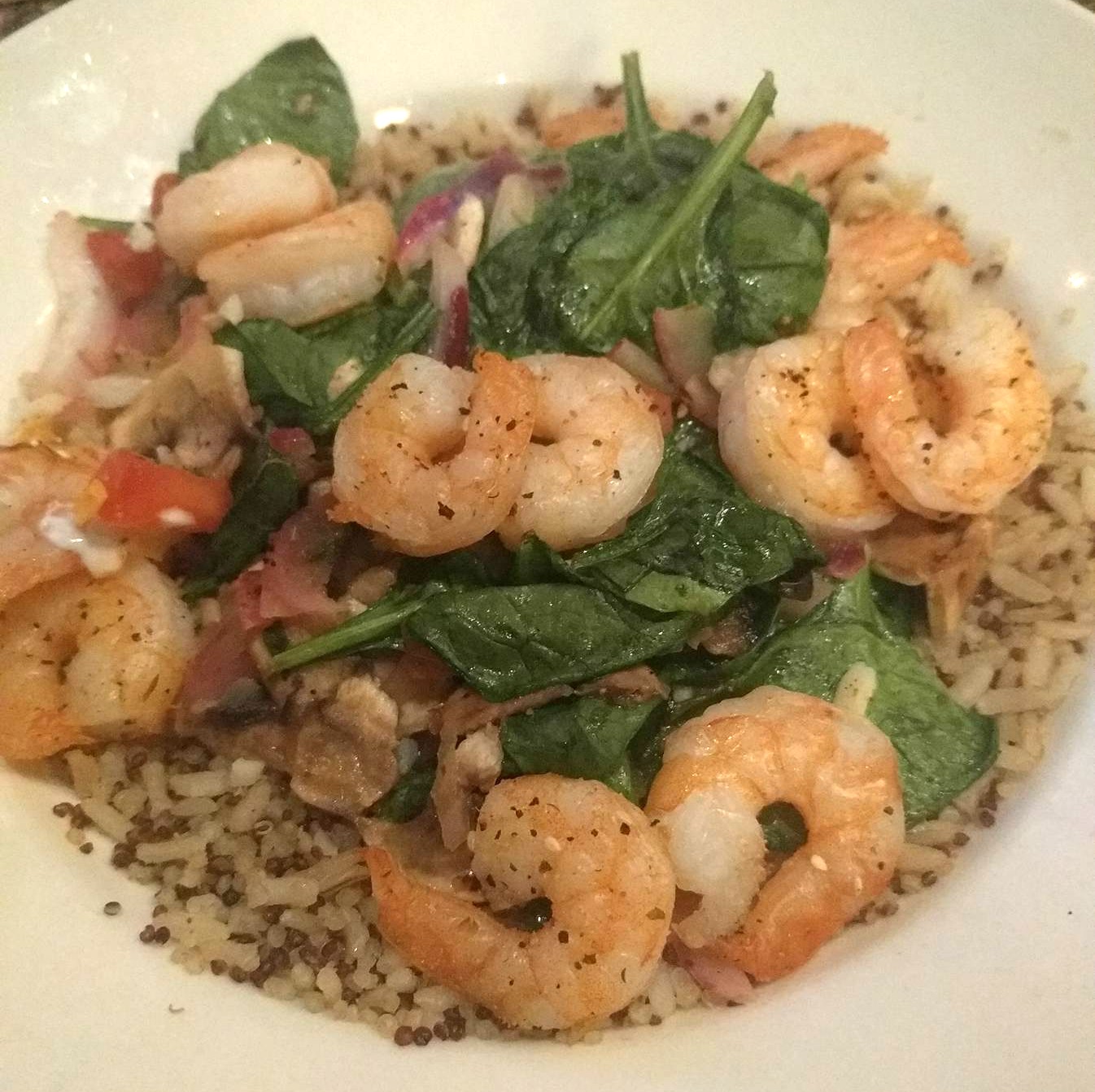 This is a newer dish at BJ's Brewhouse as part of their Enlightened menu. The Enlightened menu contains dishes with lower calories, but certainly not lower taste, this being yet another delightful example of that. It had a lemon flavor to it and is should certainly be an option for anyone watching what they are eating….or not watching what they are eating but just want a nice light meal.
Dessert at BJ's Brewhouse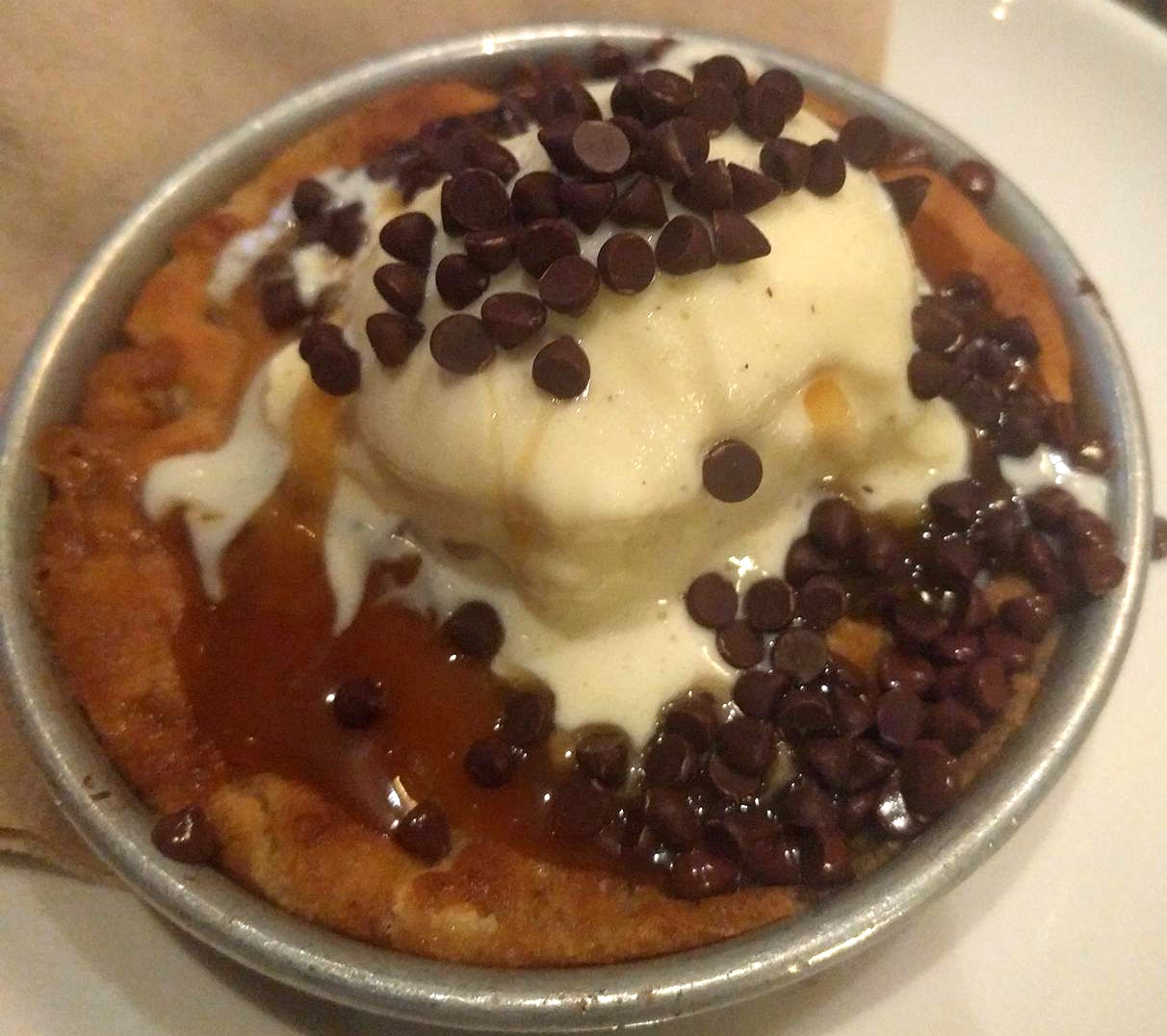 Now while my meal was great for some one watching what they are eating, my dessert was not. I love Pizookies!
For those of you who haven't been to a BJ's Brewhouse before, a Pizookie is a fresh baked hot out of the oven cookie, topped which a variety of toppings and a scoop or two of ice cream. Heaven on Earth. I got the Mini Salted Caramel Pizookie which is also topped with chocolate chips. This dish is beyond delightful, the warm cookie with the cold ice cream, the sweet chocolate chips with the salted caramel sauce, the perfect combinations.
Save on Dining Out with Restaurant.com!
But, this is Irish Month?
It is.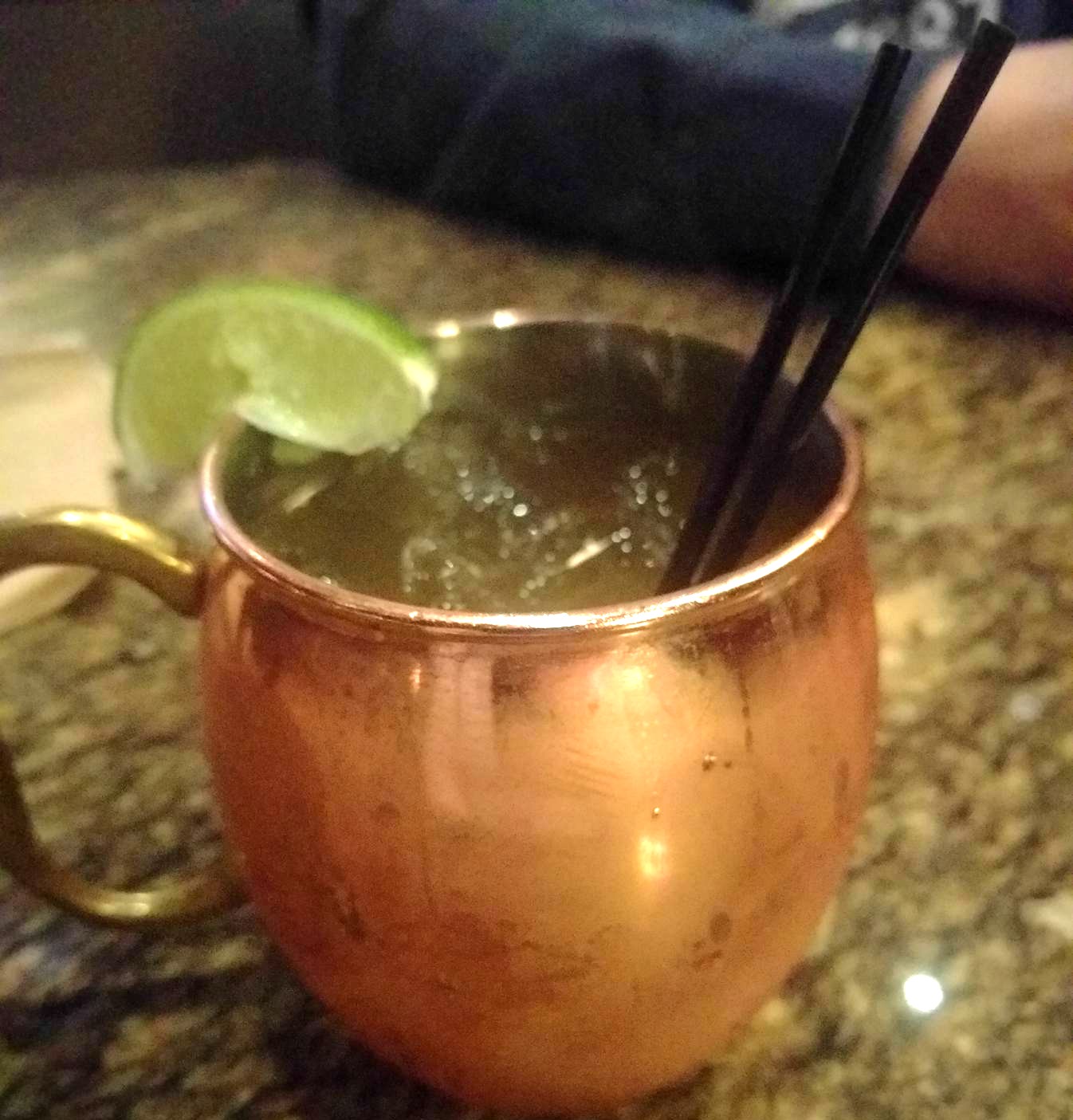 During our meal, I enjoyed the Irish Mule from BJ's Brewhouse. It is a take on the classic Mule cocktail, a mix of ginger beer, lime, and instead of vodka, whiskey; and to be specific: Jameson Irish Whiskey. I could have had quite a few of these. We have a friend who refers to these as "tasty little buggers" and I have to say, I agree.