Green Tea berry Smoothie – Deliciously Healthy
Deliciously tart, this Green Tea Berry Smoothie is a great midday treat.
*We will not claim that any of the smoothies we post will be the sole reason for any life changing situations. However, they can be added to a healthy diet and exercise regimen to assist in accomplishing your goals.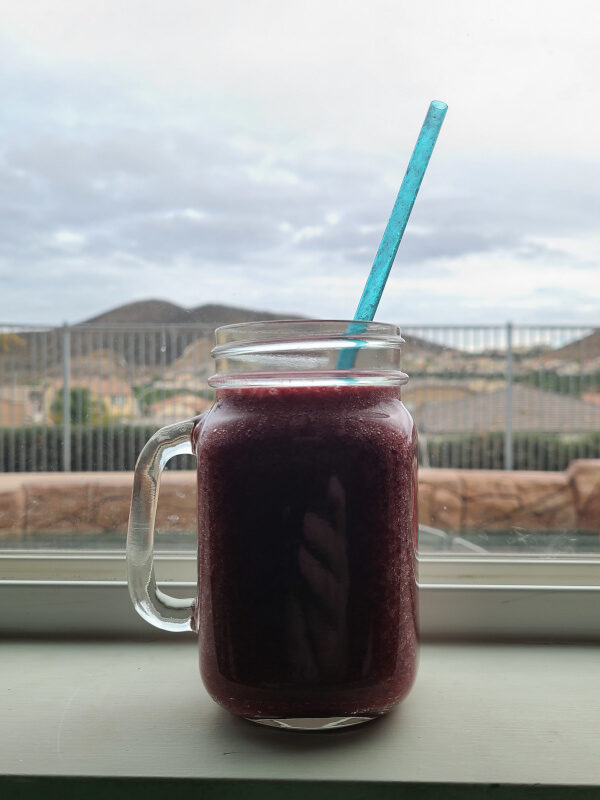 Explanation of Ingredients
Green Tea – can improve fat burning processes, brain function, protect against cancer through its many antioxidants, and more.
Lemon Juice – Lemon juice helps with the prevention of and aids in assisting to pass already existing kidney stones. Lemons also assist with weight loss thanks to high levels of Vitamin C and antioxidants.
Blueberry Lemonade Mix – Add more flavor with these low calorie flavor mixes. I used the Wyler's Light brand, which has a variety pack including the blueberry, pink lemonade, strawberry lemonade, and regular. At just 10 calories per packet, they're a great way to add extra flavor.
Honey – A natural sweetener, honey is also rich in magnesium and potassium.
Frozen Mixed Berries – Berries are a wonderful natural source of energy. Great for pushing through those long intense workouts.
I brewed my green tea the night before. It sat to cool to room temperature on the counter, I then stored it in the fridge overnight and added the lemon juice at that time.
The next morning I added the green tea and lemon juice to the blender along with the blueberry lemonade mix. After about 20 seconds they were fully combined and the packet was dissolved. I then added the honey and mixed berries to to my Vitamix and blended 45-60 seconds. Blend until your desired consistency is reached. A quarter cup of water may also help if you want to thin your smoothie out at all.
This smoothie was deliciously tart and great for a mid day boost instead of the snacks I'd usually reach for in the pantry.
Green Tea Berry Smoothie Recipe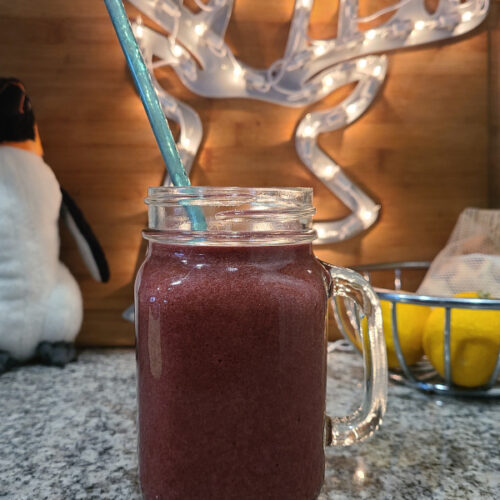 Print Recipe
Green Tea Berry Smoothie
Ingredients
2

cups

green tea

1

tablespoon

lemon juice

1

packet

blueberry lemonade mix

1

tablespoon

honey

2

cups

frozen mixed berries
Instructions
Brew 2 cups of green tea and allow to cool. Can brew and cool in the fridge overnight.

Add tea, lemon juice, and mix packet to blender and blend for 20-30 seconds to combine.

Add honey and frozen berries and blend for 45-60 seconds until smooth or at desired consistency.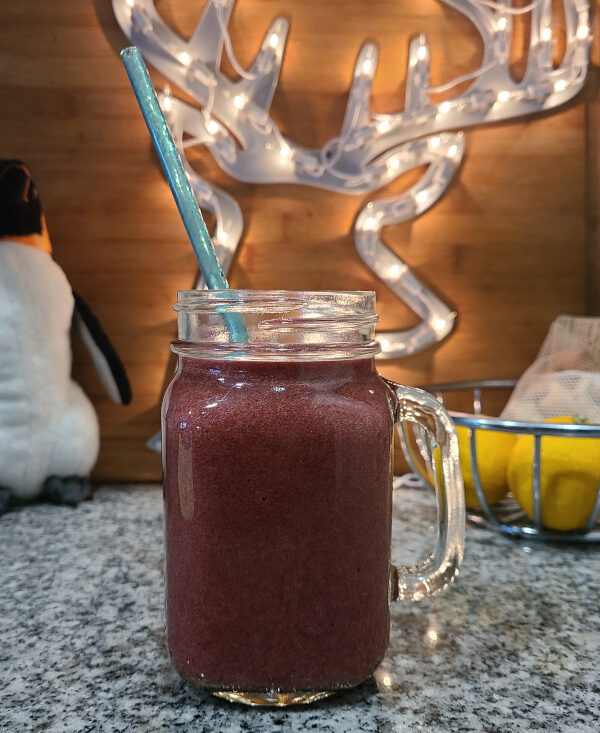 ---
Connect with us on Social Media:
---