Kirkland Hard Seltzer – Available at Costco!
If you're lucky enough to live in a state that sells alcohol at Costco, and you love Hard Seltzers, then this post is for you. Kirkland Hard Seltzer is available as a 24 can variety pack with four flavors – Grapefruit, Lime, Black Cherry, and Mango.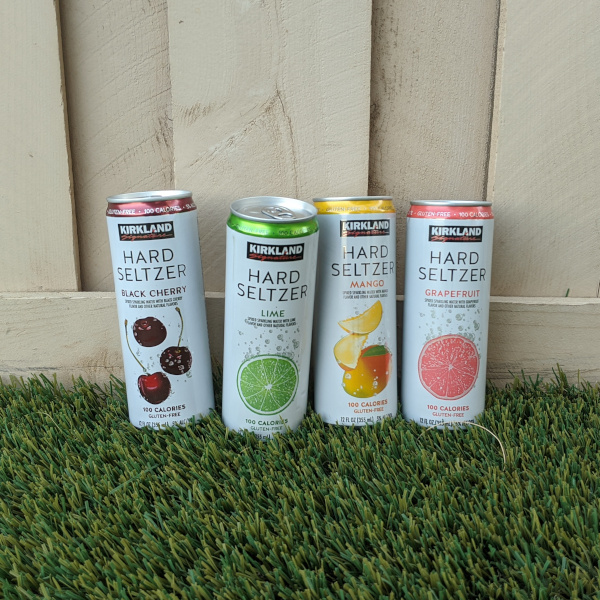 Each can is 100 calories and 5% ABV. They are also gluten free and contain only 2 grams of carbs per can.
Black Cherry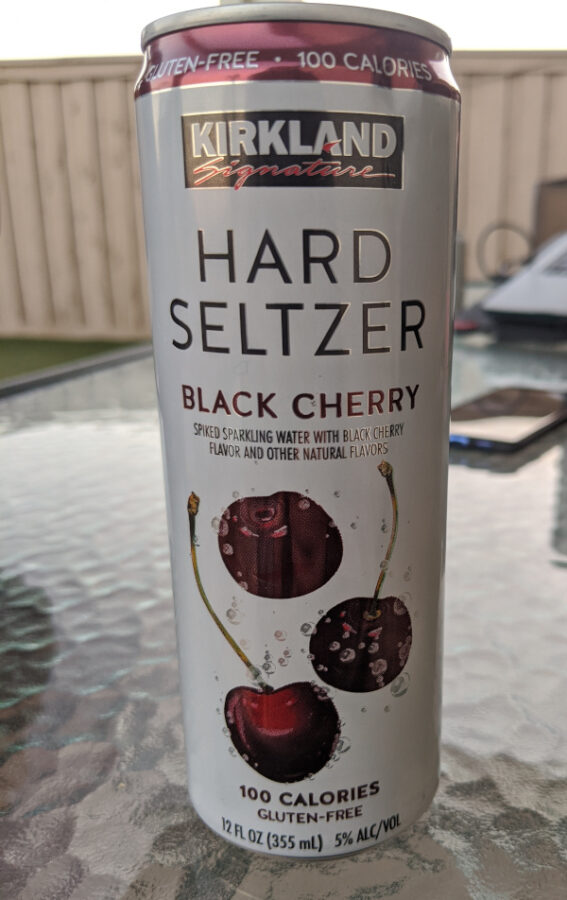 Black Cherry Seltzers can go either way for me. I tend to prefer them on the lighter side. If the flavor is too strong, I feel they have a medicine like flavor. This one was a bit on the stronger flavor side, but not the worst I've had.
I gave it a 3.5/5 rating.
Globally, the black cherry flavor ranks 3.08/5.
Mango
The level of flavor in this one was nice. Not weak, and not overbearing either.
That being said, Mango on its own isn't my favorite flavor.
But I did like it a bit more than the Black Cherry, rating it a 3.75/5. Globally, Mango ranks a 3.2/5.
It was also decided that this one needed a photo with a dinosaur head. Because, obviously.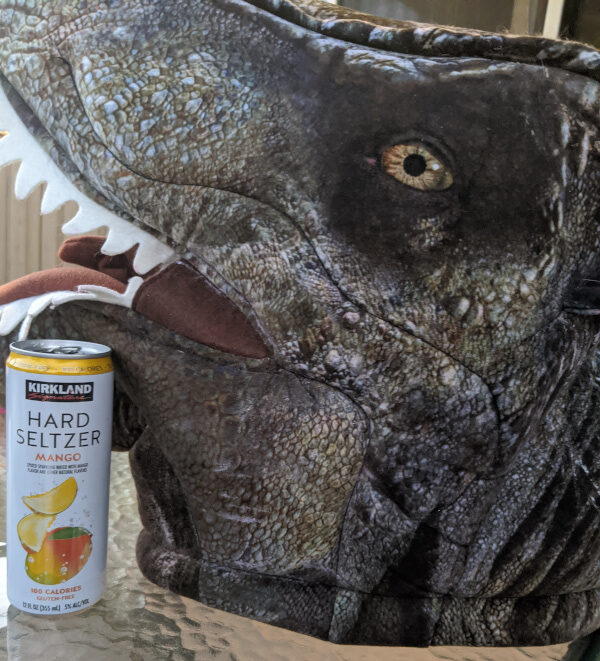 Lime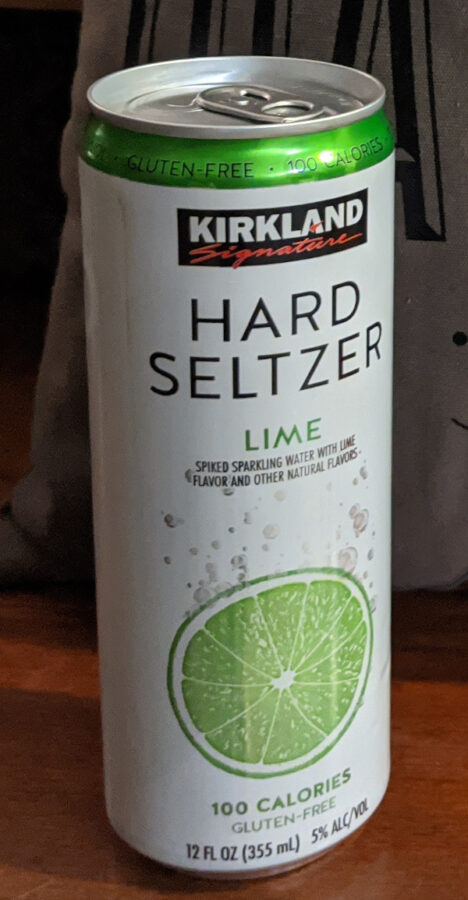 I feel like lime is a necessary seltzer flavor. I haven't found a lime seltzer that I've hated yet.
This one is fresh and clean. A nice flavor that I feel most people will enjoy.
While I forgot to log this one, it does rank 3.19/5 globally; less than I thought it would.
Grapefruit
Grapefruit is a love or hate flavor. I don't think there is an in between opinion of this. My favorite non alcoholic sparkling water from Aldi is the Grapefruit flavor, but I understand it's not for everyone.
I found this one to be similar to most other grapefruit seltzers. It is lighter in flavor like the others, but not too light that I'm searching for the flavor.
Again I forgot to log this one in, but it is rated 3.16/5 globally.
Become our friend on Untappd!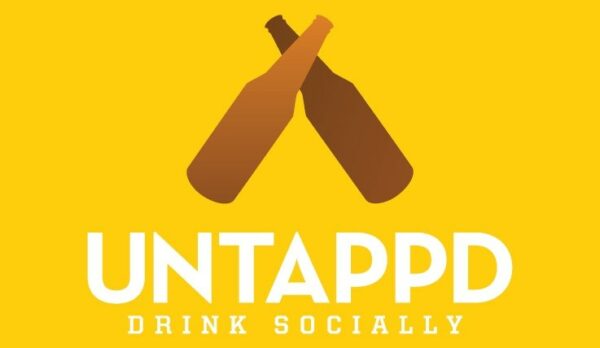 Matt: crackers 8199
Distinct Beers: 3,302 As of October 24, 2022
Lora: llc156
Distinct Beers: 1,957 As of October 24, 2022
Curious about Untappd? Learn more about the app!
Kirkland Hard Seltzer – Final Thoughts
Overall this is a nice variety pack. Each flavor is light in flavor, not overbearing like some can be. I forgot to log in the lime and the grapefruit, so I guess that means I'll just have to buy another variety pack to rate them all over again. Should they each have a photo with the dinosaur head? Should we find other quirky props instead? Let us know!
I would recommend picking this pack up at your local Costco if available. Its great for lounging by the pool, and with a lower ABV of 5% you can have a couple and not feel like crap later. So be sure to check it out if you get a chance.
Thirsty? Read More!
All Seltzer Posts – All Drink Related Posts – Alcoholic and Non
---
Connect with us on Social Media:
---