Views of the Lake and Downtown Lake Elsinore
Every time my mom visits, I like to take her around to show parts of Lake Elsinore I may have recently discovered or found a fondness for. I am in the process of working on a project for the front bedroom. My wish is to incorporate pictures of the local area in that guest bedroom. I figured that while my mom was here would be a good time to tackle both ideas.
We stopped at the following areas:
Lake Elsinore is located about 75 miles south east of Lost Angeles, 85 miles north east of San Diego, and 60 miles west of Palm Springs.
Lake Elsinore was established as a city in 1888, starting as a resort town. It now has a population of over 60,000. It became the 73rd city in California, just 38 years after California was ratified as a state.1
The lake itself was originally called Laguna Grande, but the name changed when the city of Elsinore was established in 1888. It is the largest fresh water lake in Southern California.2
McVicker Canyon Park
For the first group of pictures, we headed to the McVicker Canyon Park area of Lake Elsinore. This is on the northern part of town. McVicker Canyon Park is located at 29355 McVicker Canyon Park Rd, Lake Elsinore, CA 92530.
If you drive up the hill past the park then you'll be able to get some great views of the lake coming back down.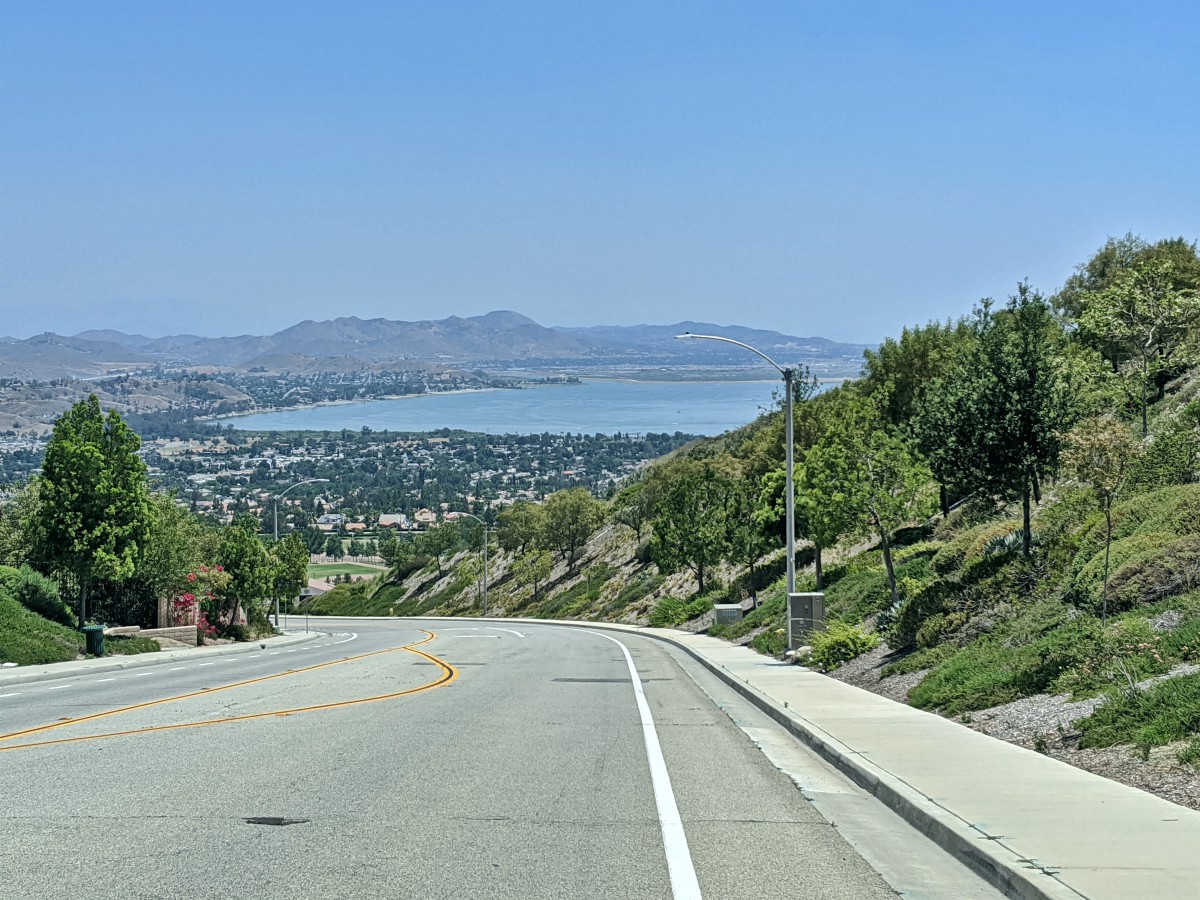 I realized there was nowhere to park and I was afraid of annoying the residents. So I quickly got out of the car and snapped a few pics.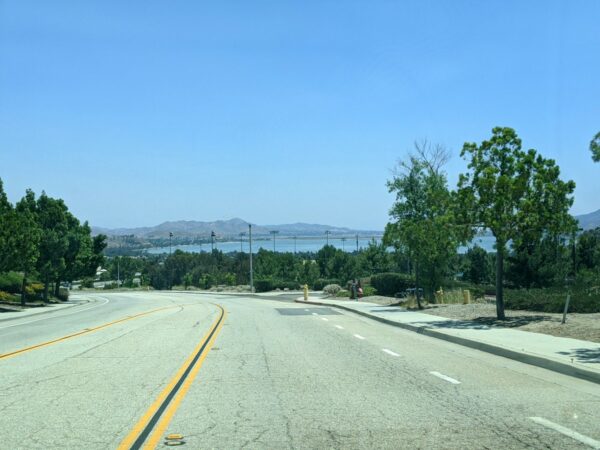 Your view depends on where you are as you come down the hill and changes with each curve of the road. It really is a beautiful sight to see the Lake and the city like that, especially at night!.
Whiskers Fishing Beach
We then decided to get some shots from the lake. We drove through town, coming across Whiskers Fishing Beach located at Townsend St & Lakeshore Drive, Lake Elsinore, CA 92530.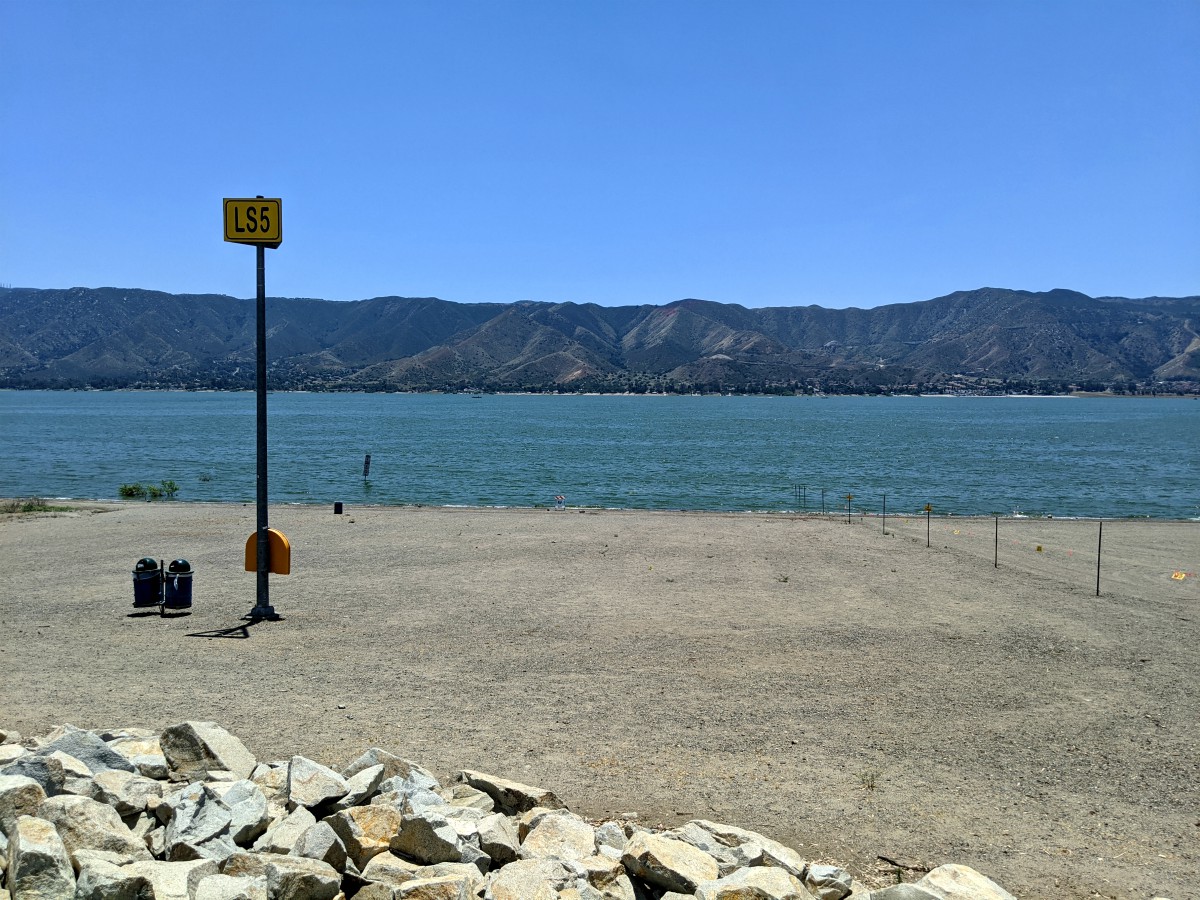 There was only one other car there, so we felt more comfortable taking our time to find a few good shots. This also allowed us to get a decent amount of shots without worrying about other people being in them.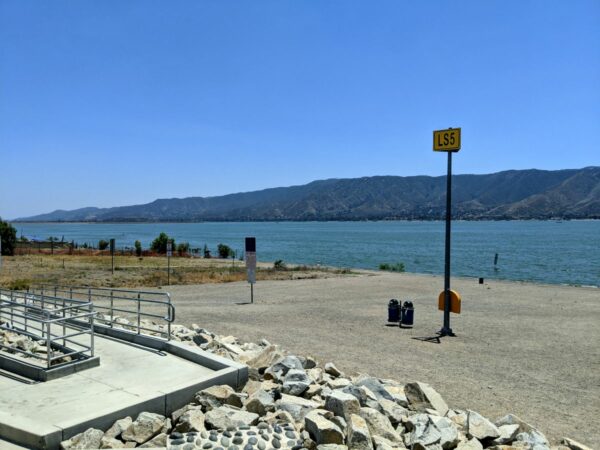 As we were ready to leave, we noticed some jet skis making their way towards us and captured a few shots of them as they sped by.
It's been almost 20 years since I've been on a jet ski. Last time was Senior week in Ocean City Maryland, 2001, to be exact. I think it may be time to convince Matt that we need to look into renting one for a day. What do you think?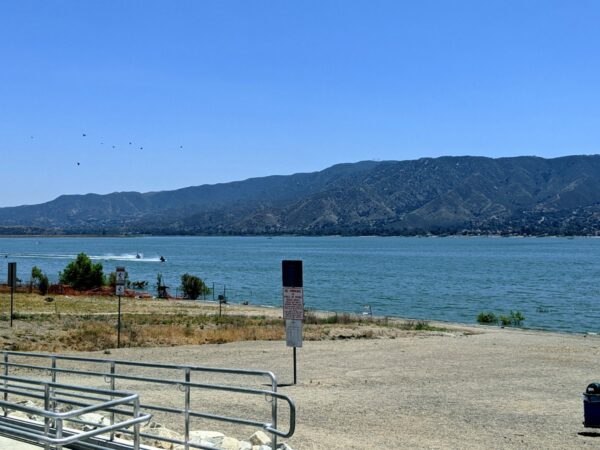 Elm Grove Beach
For our last photo spot, we drove along Lakeshore Drive to Elm Grove Beach, located at 500 Lakeshore Dr, Lake Elsinore, CA 92530. There was plenty of parking available and not many people in sight.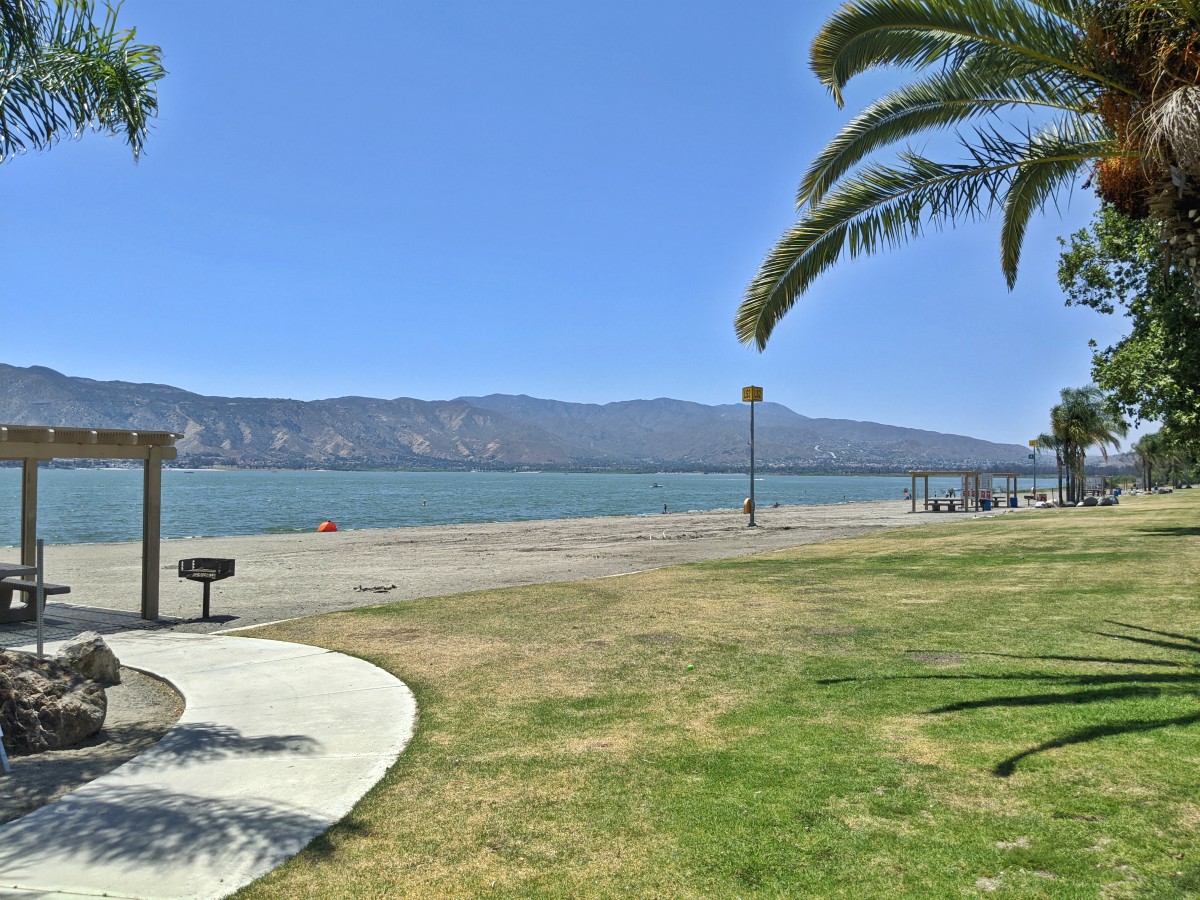 A couple people were out enjoying the beautiful day near the water and then some had blankets under the trees taking advantage of the natural shade.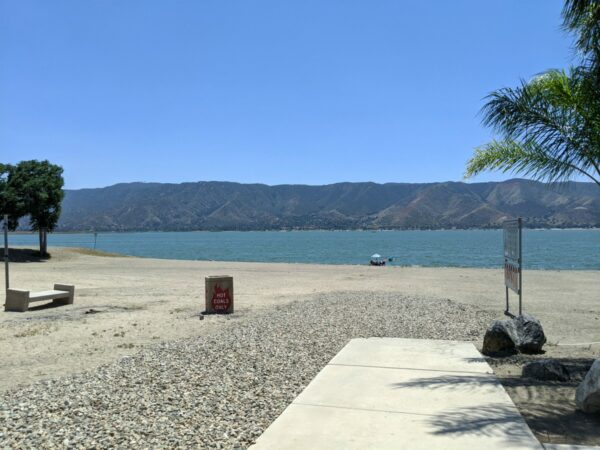 Main Street, Lake Elsinore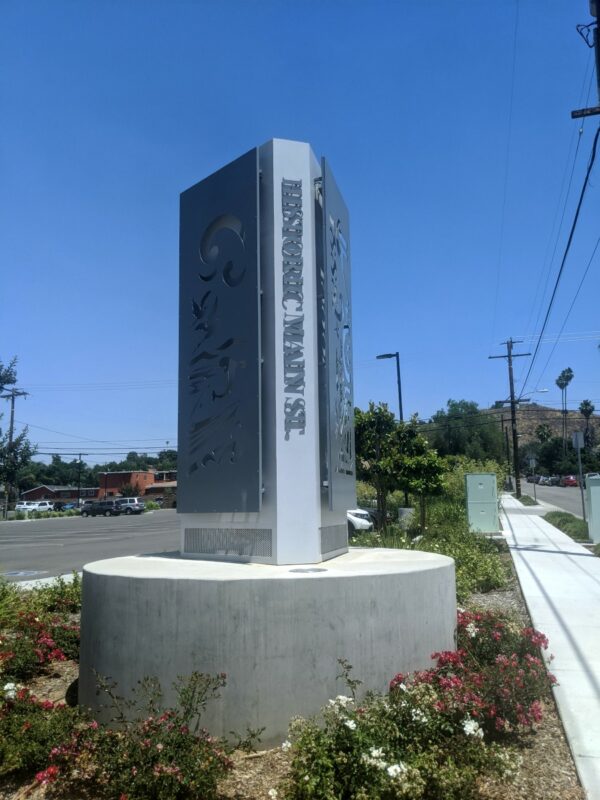 We then left Elm Grove Beach and headed to Main Street. Curiosity more than anything fueled this part of the afternoon. There had recently been some Black Lives Matter protests in town so some businesses were boarded up. The protests (as many you don't see on the news) were peaceful. Regardless we wanted to check it out.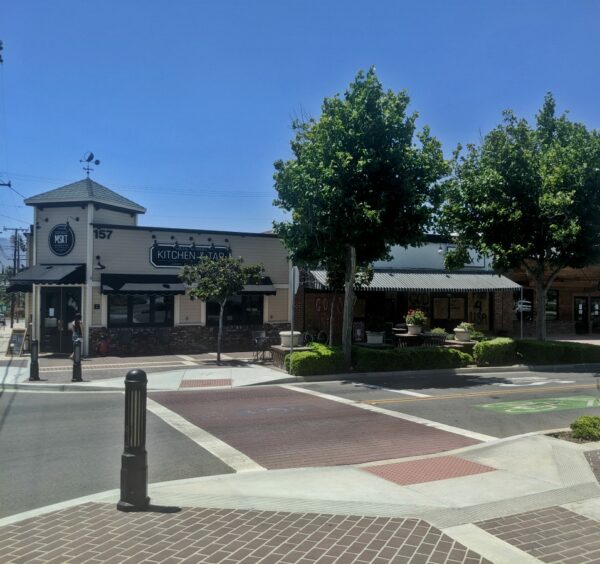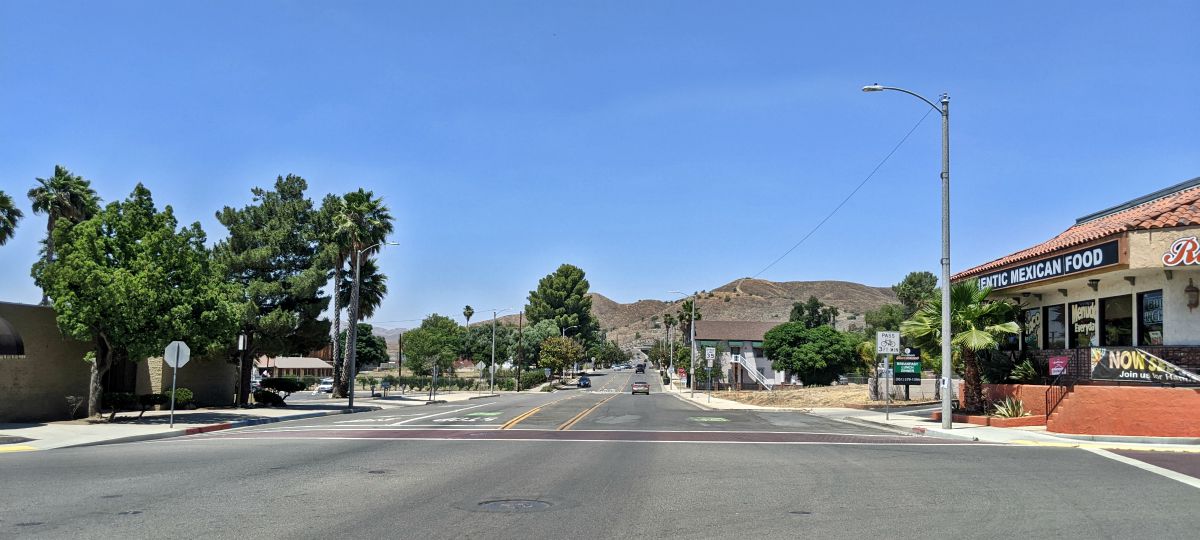 I wanted to head up the Ortega Highway to check out the view from some of the beautiful spots you can pull over at going up the mountain. However, we didn't have time for it today, so perhaps I'll get Matt out on a photo op day with me sometime soon.
Have you been checking out parts of your town you don't go to much during the pandemic? Or perhaps, have you ventured to less crowded parts of neighboring towns? If you live in or near Lake Elsinore, where should we head next?
---
Connect with us on Social Media:
---
References
Wikipedia – Lake Elsinore, California https://en.wikipedia.org/wiki/Lake_Elsinore,_California
Wikipedia – Lake Elsinore https://en.wikipedia.org/wiki/Lake_Elsinore