Garlic Aioli Sauce – The ultimate dipping sauce
Furiously figuring out what else I can eat with this absolutely delicious Garlic Aioli Sauce.
This will be a short one, but I feel it deserves its own post as I believe I'll be linking to it in the future.
The Sambousek I was making for dinner, the original recipe included a dipping sauce. Seemed interesting enough, and whenever I am making a new recipe I try to follow the original as close as possible.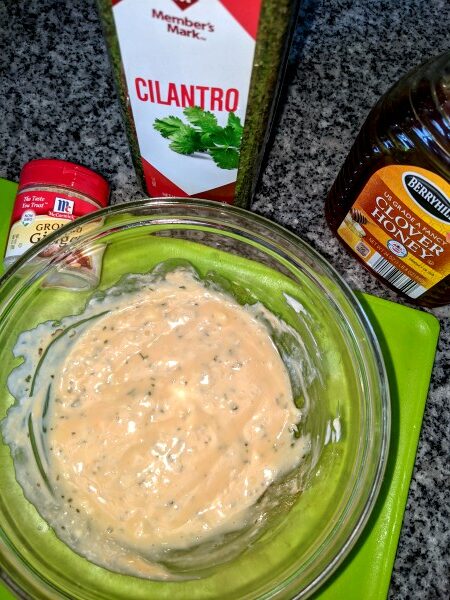 The ingredients were interesting to me, items I would never think to combine on my own, garlic with honey and cilantro? Not things I normally think to put together, but I'm so glad I did.
You can find the original recipe here as part of the Sambousek post on the food blog, Whisk It Real Gud.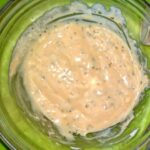 Print Recipe
Garlic Aioli Sauce
Originally from the blog Whisk It Real Gud (link in notes)
Ingredients
½

cup

Mayonnaise

¼

tsp

Ground Ginger

½

tsp

Dry Cilantro

½

tbsp

Honey

1

tbsp

Hot Sauce

1-2

Garlic Cloves

finely minced
Instructions
Add all ingredients to a bowl and mix well.
That's it, just mix and enjoy.
While the Sambousek stood out on it's own when it comes to flavor, this Garlic Aioli sauce was literally like the icing on the cake. Combined with the Sambousek with its herbs and spices, it was a flavor explosion. The sweet garlicky sauce, with the earthy meat filling and the crunch of the baked phyllo dough. (Read my Sambousek post to find out how I end up baking and not frying and layering not rolling like the recipe says.)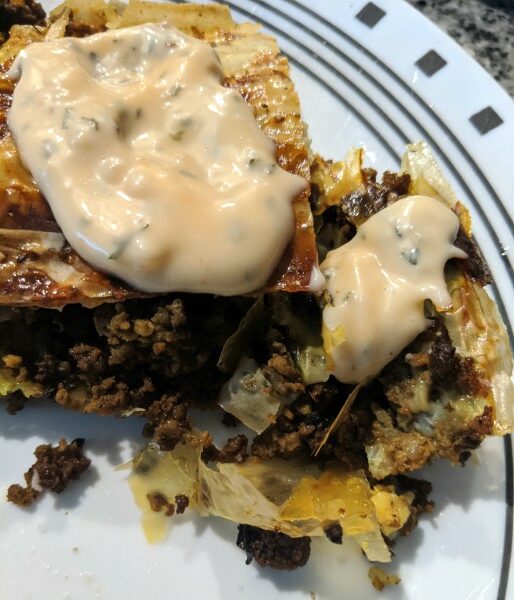 I'll be making Sambousek again even if just for this sauce. What else should we dip in it? Let us know in the comments!
I found this recipe on Pinterest. Be sure to follow us!
---
Hungry for More?
If you liked this post, here are some other recipes you may enjoy!
Also, be sure to follow us on Pinterest so you can save all of the recipes mentioned on our site!
---
---
Connect with us on Social Media:
---