Gateway Arch – The Gateway To The West
A weekend in St. Louis, Missouri. Our beloved Mets are in town and we were able to get tickets with The 7 Line Army for one of their travel game outings. We stayed right down down within walking distance of most of our preferred activities at the Hyatt Regency St. Louis at the Arch. This hotel is highly recommend if you're coming into town and want to be where all the action is. This was such a quick weekend with so many activities packed in. After going on the Budweiser Brewery Tour that morning, then attending the Mets/Cardinals game, we decided to check out the Gateway Arch. We love to see cities from above!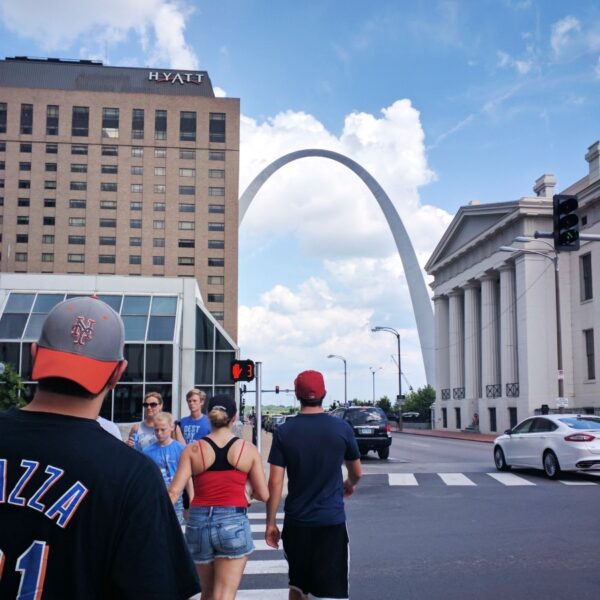 Design and Construction of the Gateway Arch
At a height of 630 feet, the Gateway Arch was designed by Eero Saarinen. Saarinen was a Finnish born, American educated architect. The Louisiana Purchase in 1803 under President Thomas Jefferson was the inspiration for the design. St. Louis was was a main location in the Westward expansion which followed the purchase.
Saarinen's design for the Arch won a national competition in 1947. Unfortunately he would not see his design come to life as he passed away from a brain tumor in 1961. Construction on the Arch began in February 1963 and was completed on October 28, 1965.1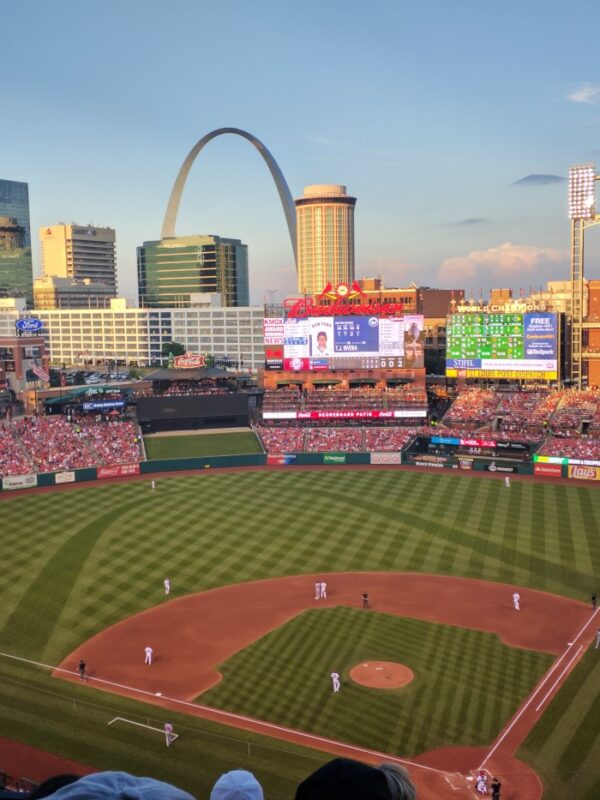 Visiting the Gateway Arch
To Guarantee a visit time, it is best recommended to go to the website to purchase tickets. There are multiple ticket/experience options to explore. But if you're short on time like we were and just want to visit the Arch price options are as follows:
Adults $15-$19
Children (3-15) $11-$15
America The Beautiful Passholders – $12-$16
The America The Beautiful Passholder discount is $3/passholder off of regular price. The pass must be presented at time of arrival.
Then you have your various passes, for all National Park Services the America the Beautiful Pass is $80/year, more on that below. A Grand Canyon specific pass is $70/year, seniors (age 62+) can obtain a lifetime pass for $80 or $20 for one year. Active US Military are free.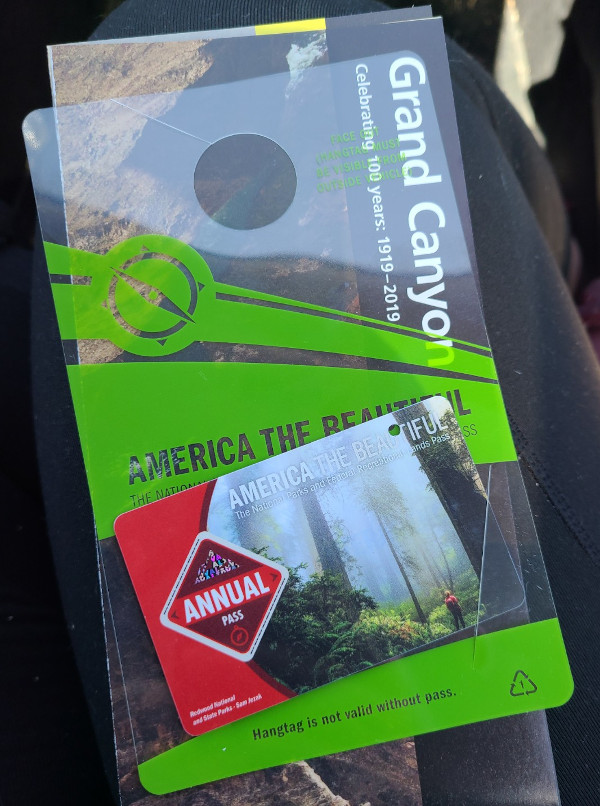 This pass allows you free or discounted entry to National Parks/Monuments and State Parks/Monuments for a period of 1 year. There are a variety of other passes available depending on Military/Veteran status and even one for fourth graders in the US! For more information on that click here.
Plan to arrive earlier than your scheduled time so you can check in and get to your spot in the queue.
Going to the Top
After a bit of time waiting in line (it wasn't all that bad), it was our time to take a spot in line for the tram. Unfortunately this is not a wheelchair friendly destination, as the access to tram and then the top of the arch itself, requires each visitor to climb about 96 steps and stand in a cramped space to await their tram's arrival. I hope this is something that can be accommodated in the future.
Each tram to go to the top of the arch can fit 5 people. The doors have windows, which aren't my favorite, as I'm that person who closes their eyes in glass elevators, even those in parking garages. Think of an enclosed ferris wheel, but inside of a structure. During the short 5 minute or so ride, you'll hear about the construction of the Arch through in tram audio.
Here's a short video giving you an idea of the experience.
When you arrive at the top, depending on which tram you're on, you'll have to climb more steps to arrive at the observation area.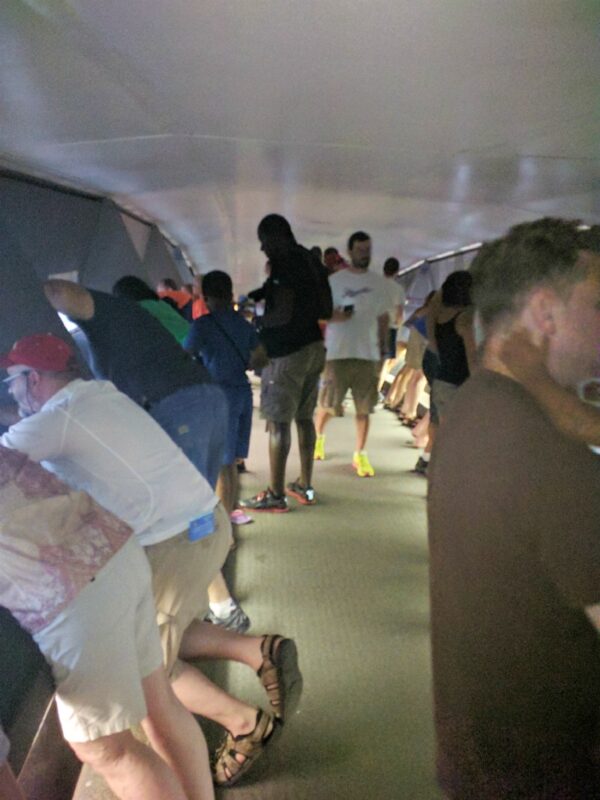 The Observation Deck
The Observation Deck of the Gateway Arch is small, putting it simply. It is just 7 feet wide. On either side there are small windows for visitors to peer out of. On a clear day you'll be able to see 30 miles in either direction.
Looking towards the East, you'll see the Mississippi River into the state of Illinois. The river being the division between the states in this portion. The windows are a bit thick, and tinted, so the images are a bit darker than it was outside.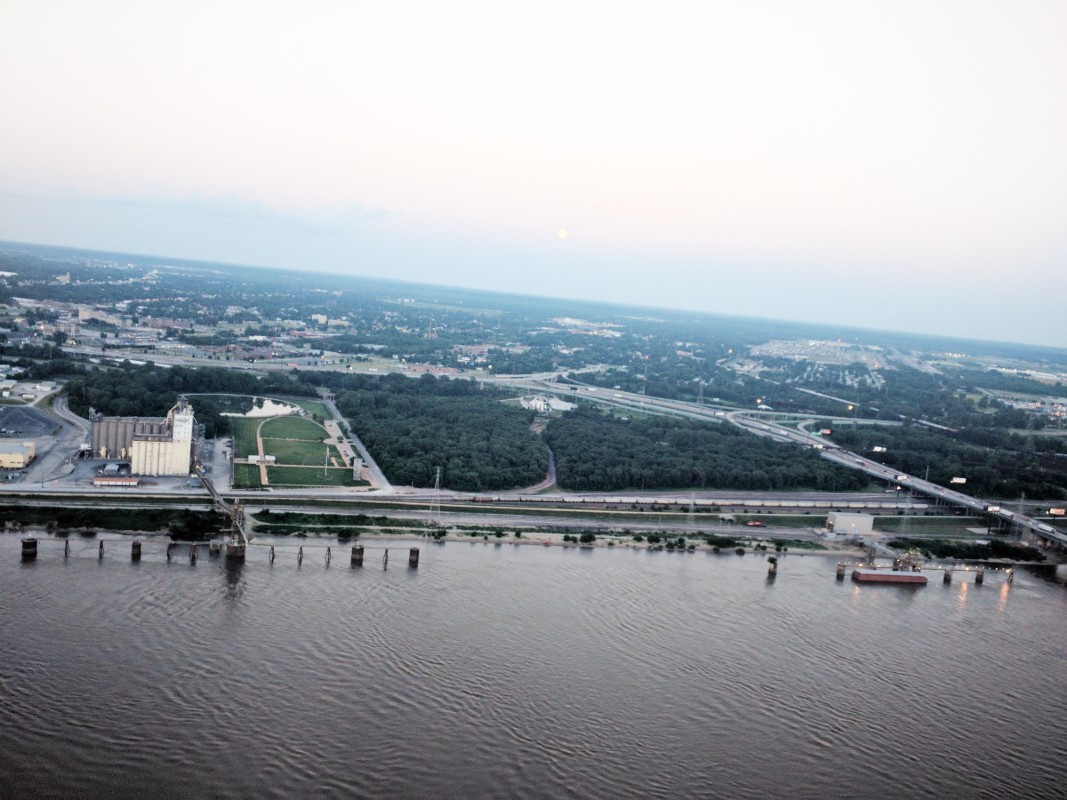 Looking westward you are looking into downtown St. Louis. You'll see the Museum of Westward Expansion right in front of the Arch. This is part of the Arch experience, not sure if tickets are separate or free, it was no open at the time we went.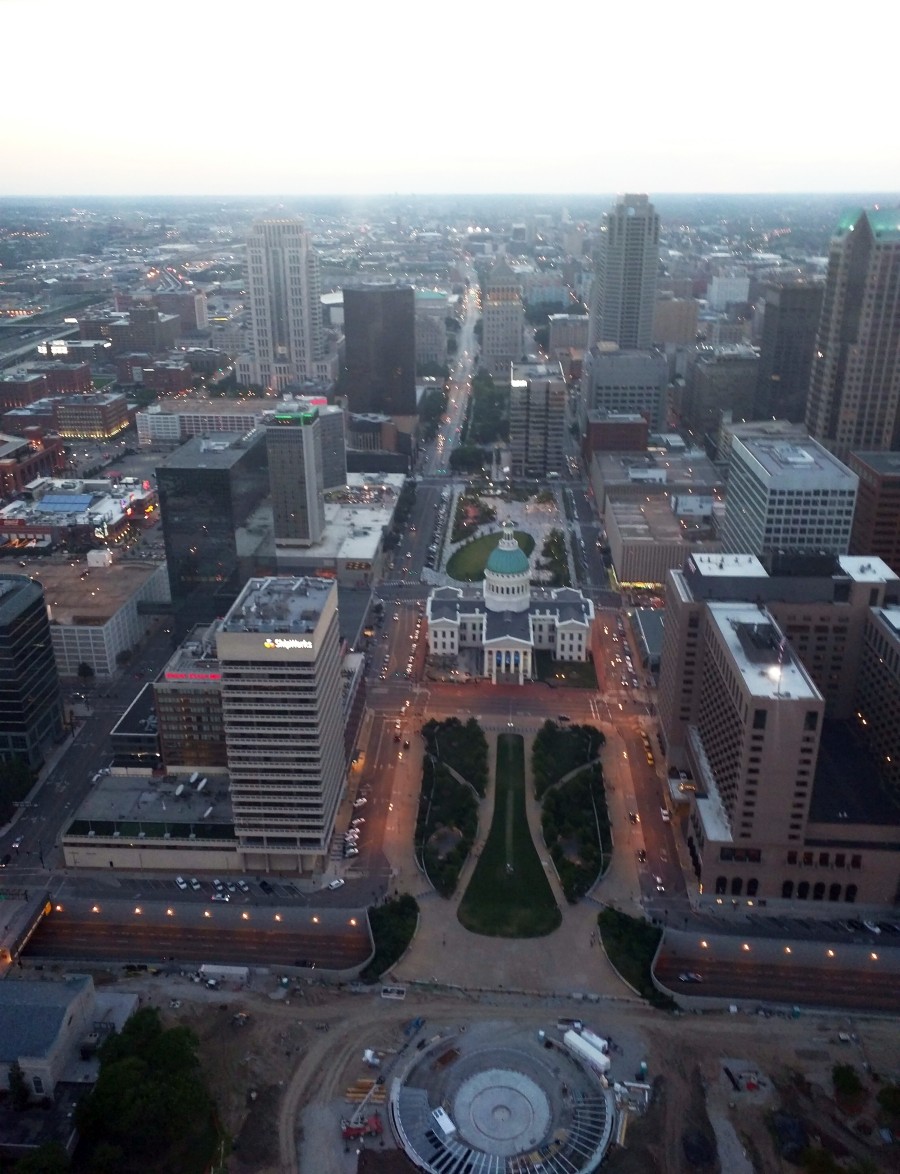 At the other end of the Observation Deck is another stairway, which looked to be for other trams. But those were not open while we were there either. The stairway was blocked off, but was a replica of the stairway we climbed up and back down to use the tram.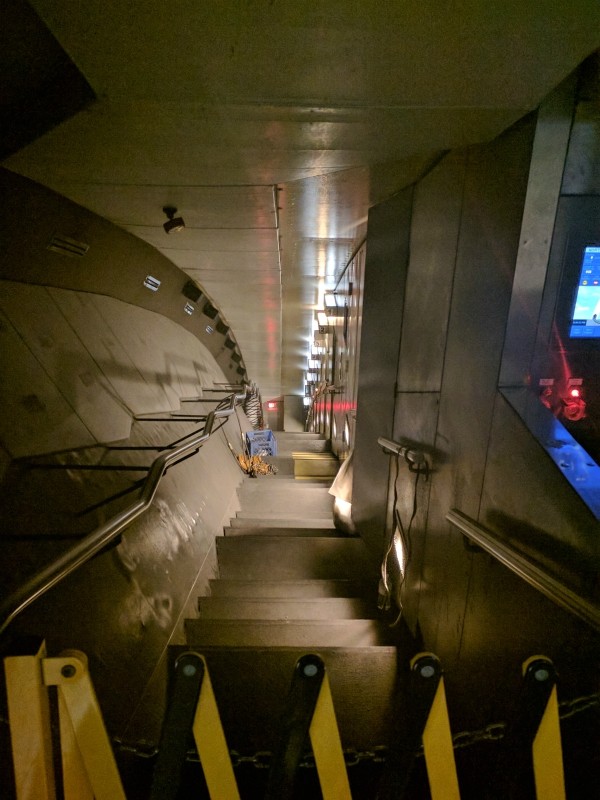 Once finished you'll go back down the stairs and wait for a tram back to where you started. There is a museum and gift shop you can check out on your way out.
Gateway Arch – Final Thoughts
While we were there, July 2017, there was a lot of construction going on outside of the Arch. It appeared to be parks and an expansion on the current setting. We can't wait to go back to see the finished product.
If you're in the city of St. Louis, definitely consider this as one of your activities!
---
Connect with us on Social Media:
---
---
Sources:
History.com – St. Louis's Gateway Arch is Completed