Shakespeare Hotel – Surry Hills, Australia
After our tour of the Sydney Cricket Grounds we decided to walk back to our hotel. Sydney proved itself to be a very walkable city if you're able to and up to it. Along the way we stopped at various pubs for a rest and a refreshing beverage. One memorable stop was the Shakespeare Hotel. I was obviously drawn in by the name, curious as to what we'd find inside.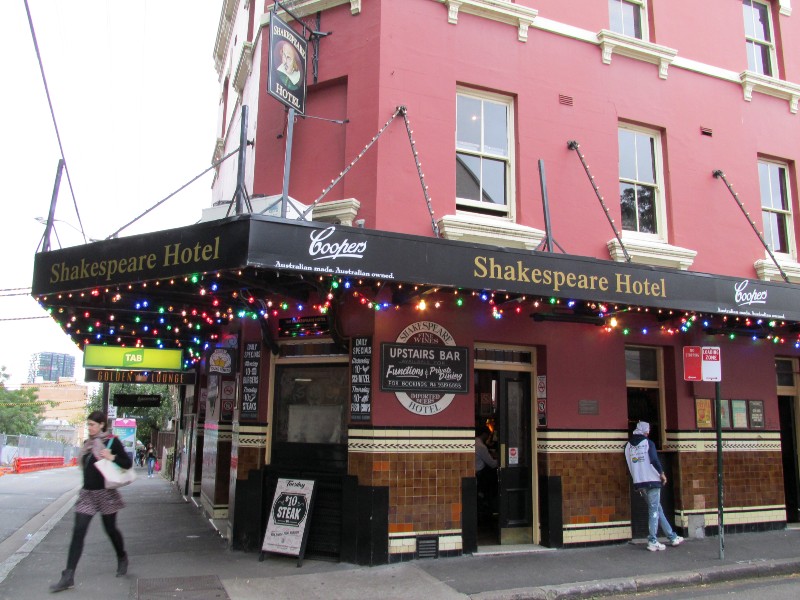 Located at 200 Devonshire Street, the Shakespeare Hotel is located in the Surry Hills section of the city. Established in 1879, the Hotel portion of the building features 5 available rooms. I've seen reports of 7, but there is an option of just 5 on all booking sites. The rooms are styled with 1850s furnishings, many if not all have a fireplace. The sites only have photos available for 3/5 of the rooms. The rooms appear to be within the $100 – $200 USD range per night.
Check booking.com to see photos of the rooms and availability.
The Shakey
Known to locals as "The Shakey" the on site bistro/pub at the Shakespeare Hotel is open 7 days a week. It features a nice variety of food and drink. You'll see the current menus below, beers aren't included as I imagine they switch out more regularly.
Views Inside the Shakespeare Hotel
The pub has a very cozy feeling. I imagine it's the darker/softer textures.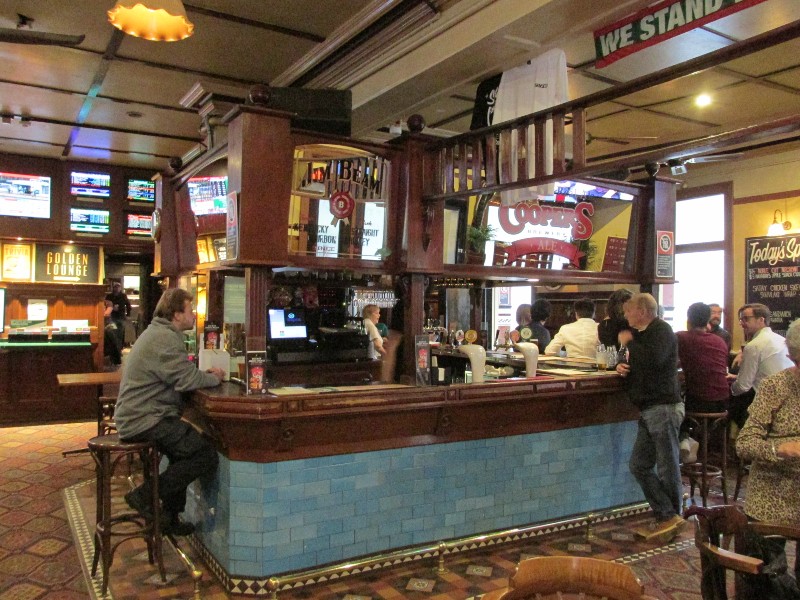 Other than the functioning bar as you enter, it didn't feel like it was a pub depending on where you look anyway. The carpets, the "lived in" furniture, paintings everywhere, gives it a very homey feel.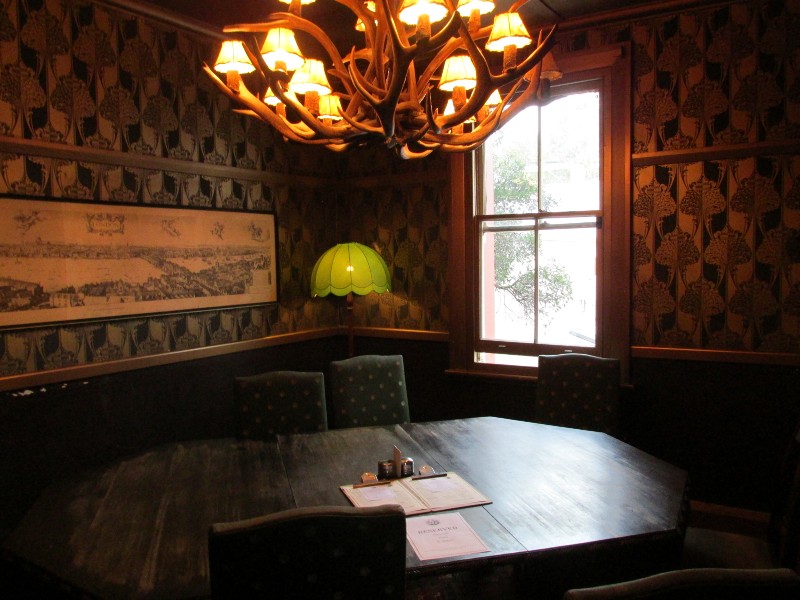 We took in the sights and atmosphere while enjoying a beer. No rush, no crowds to file through as it was a Tuesday afternoon. If we hadn't already had lunch, I would have for sure ordered a bite to eat off the menu.
I found it to be quite a lovely establishment and would definitely return upon our next trip. If you find yourself in Surry Hills, or in Sydney, a short distance from Surry Hills, take a visit to the Shakespeare Hotel.
See more from our Australian Vacation.
---
Connect with us on Social Media:
---