Suave Body Wash Deals on Cash Back Apps
This past weekend I noticed that Suave Body Wash had a Special Product offer associated with it on the Fetch Rewards App. I use that brand from time to time and am down to one bottle of Body Wash at the moment.
The reward was 750 points back with every bottle purchased, limit 5. That's about 75 cents back per bottle.
Looking on Ibotta I noticed they are rewarding 50 cents back per Suave Body Wash bottle with a limit of 3. Equalling a max potential of $1.50 back on three bottles.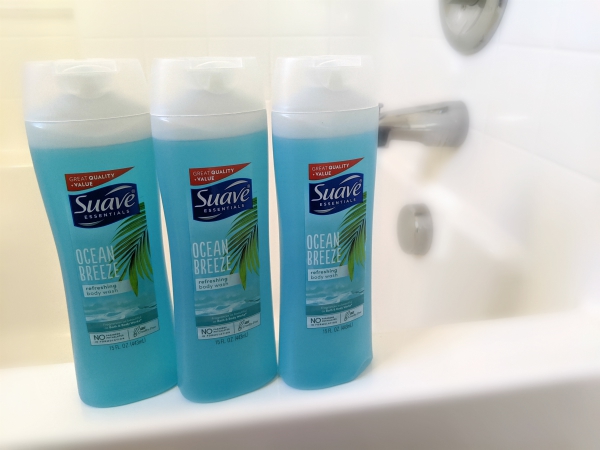 This past Saturday we were on another shopping trip and decided to stop at Walgreens on the way home. I grabbed three bottles of the Body Wash at $2.00/bottle so $6.00 for the body wash total.
Fetch
Scanning my receipt in the Fetch Rewards App, earned 2,310 points for three bottles.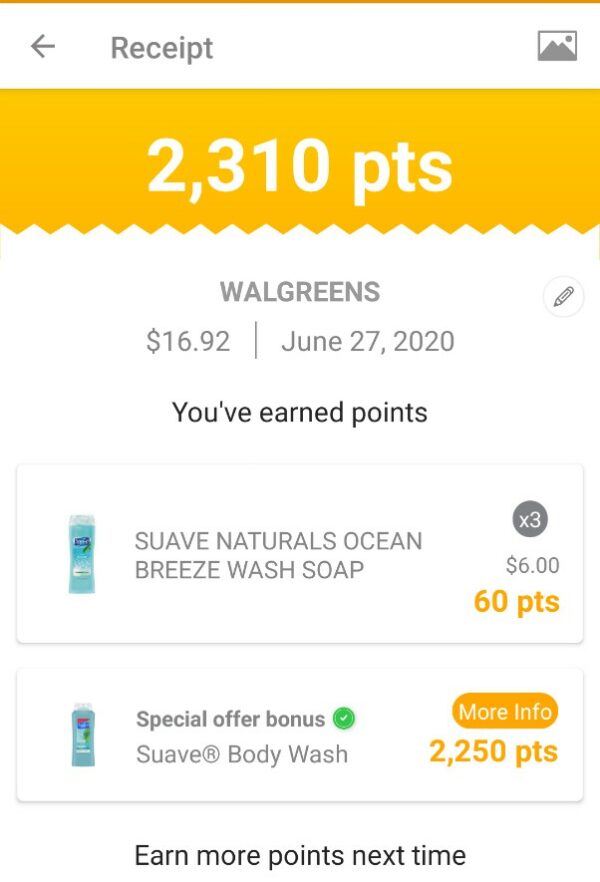 750 for each bottle as per the Special Products offer explained above
60 points bonus for the entire receipt for the three together because Suave is a Participating Product Retailer. This means 10 bonus points back for every $1 spent on Suave products.
Lets use the $1 for every 1,000 points valuation (as explained in my Fetch Rewards Post). 2,310 points equals about $2.31.
Ibotta
I also added this trip receipt to Ibotta and got another $1.50 back from the 50 cent per bottle offer.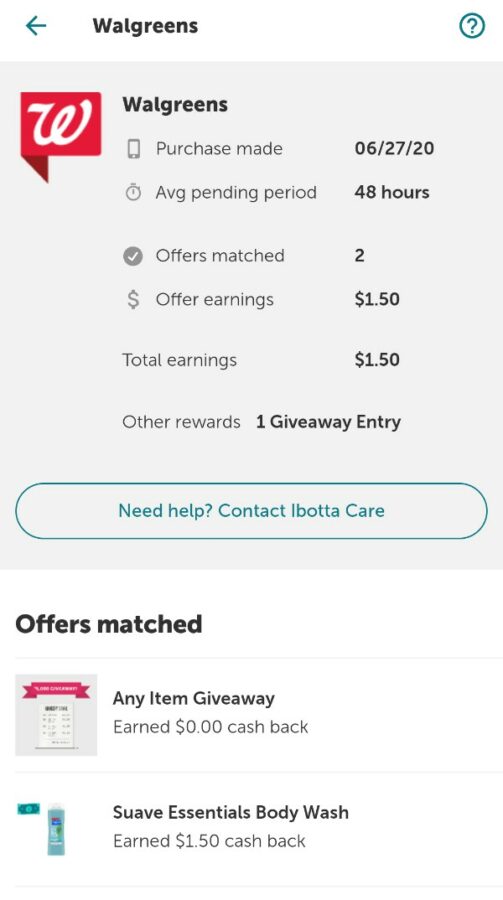 Suave Body Wash Deal – The Math
So spending $6 (minus tax) on three bottles of Suave Body wash and less than two minutes of using cash back apps, I got $3.81 back. This made each bottle approximately 73 cents!
For something I already use, needed anyway, and for very little time, I'd say that's worth it. If you are reading this after these deals may have expired, I still think it is important to see what you can do with combining offers from different cash back programs. Therefore, you can combine multiple deals to maximize your cash back potential.
Download Fetch Rewards today and use code XN1RG to get 2,000 welcome points (about $2) when you scan your first receipt!
Download Ibotta today and use code FJBTKUU at signup for any available signup bonuses! (or click here to signup on the website)
12 Ways to Make Extra Money in 2020.