Save with Groupon Today!
This month sure threw me for a loop. I had planned on posting this much earlier, but days got ahead of me. Then we had a trip to Arizona, during which time everything started canceling and closing due to the COVID-19 Pandemic. We came home from Arizona and honestly I just wasn't sure what to say.

My plan for March for my Series on 12 Ways to Make Extra Money in 2020 was to head in a different direction and instead of MAKING money, discuss SAVING money. The first site I thought of was Groupon; but, as far as I was aware, this was for things to do outside the home, which is what we are NOT supposed to be doing right now.
But that's not all Groupon is….
Groupon was founded by Andrew Mason in 2008 when he wanted to start a business involving online collective fundraising. This business failed, but he used the rest of the investments from that business and what he learned to create Groupon.
GROUPON = Group Coupon
The idea behind this being that technology and digital deals/coupons will replace the paper ones we usually receive in our mail.
Groupon partners with different businesses to provide you with discounts to various services. Usually restaurants, wineries, spas, travel experiences, etc. But there is so much more to the company than that. The partner business benefits by getting their name and product out there. Maybe they're new, maybe they have a new product that isn't doing as well as they hoped, maybe the company is looking for new customers, hopefully their campaign that they sign with Groupon results in return customers and a high return on investment. Groupon takes a pre-determined amount from each sale that is purchased for their partner businesses.
Groupon is usable on your computer web-browser through their website or in the app. Their 4th Quarter Report from 2019 states that 80% of their users are on the mobile app. The app is the 6th ranked app of all time on iOS. I have the app, but I only really use it when out. I prefer looking on my computer, I feel like you see more deals that way. It's at least easier to sign up that way.
Sign up for a Groupon account, you've got nothing to lose and can unsubscribe from emails at any time. Start browsing through their deals or search for something in particular and see what amazing things you can find.
For demonstration purposes we will use this wine deal from Wine Sisterhood.
What you can see here, is that this particular deal is a $72 retail value. The deal is 6 bottles for $40.99, and right now also has a $3 off sale for one more day. That's less than $7/bottle, and I think we all need a little extra wine these days.
Select Buy : You will be taken to review your cart, you can continue shopping from here or proceed to checkout.

Checkout
At checkout you'll enter your payment information, because this is alcohol you'll also have to verify age and state, due to the varying state laws regarding shipping of alcohol.
After payment is verified, you'll receive notification that your redemption code/voucher will be ready shortly. Just a few moments later, you'll receive an email with instructions on how to redeem your purchase . This will include a redemption code and the website where you can follow through with your purchase. Some vouchers include a "How to Use" section to help you out. You can always contact Groupon Customer Service if you have questions.
Usually this voucher code will be used as a redemption or promo code at checkout from the website you will be purchasing from.
Check the fine print to see if your location is eligible for the purchase, if the merchant can add on shipping costs, and any other info you'll want to be made aware of.
Here are some of the great STAY AT HOME deals that they currently have: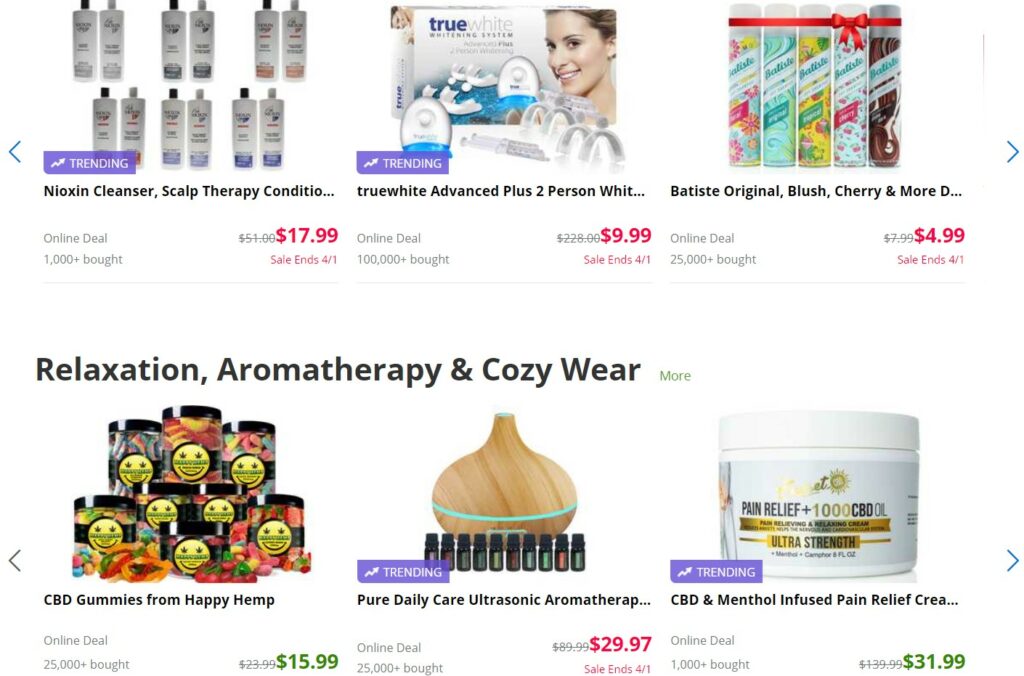 Stress levels are high. Treat yourself.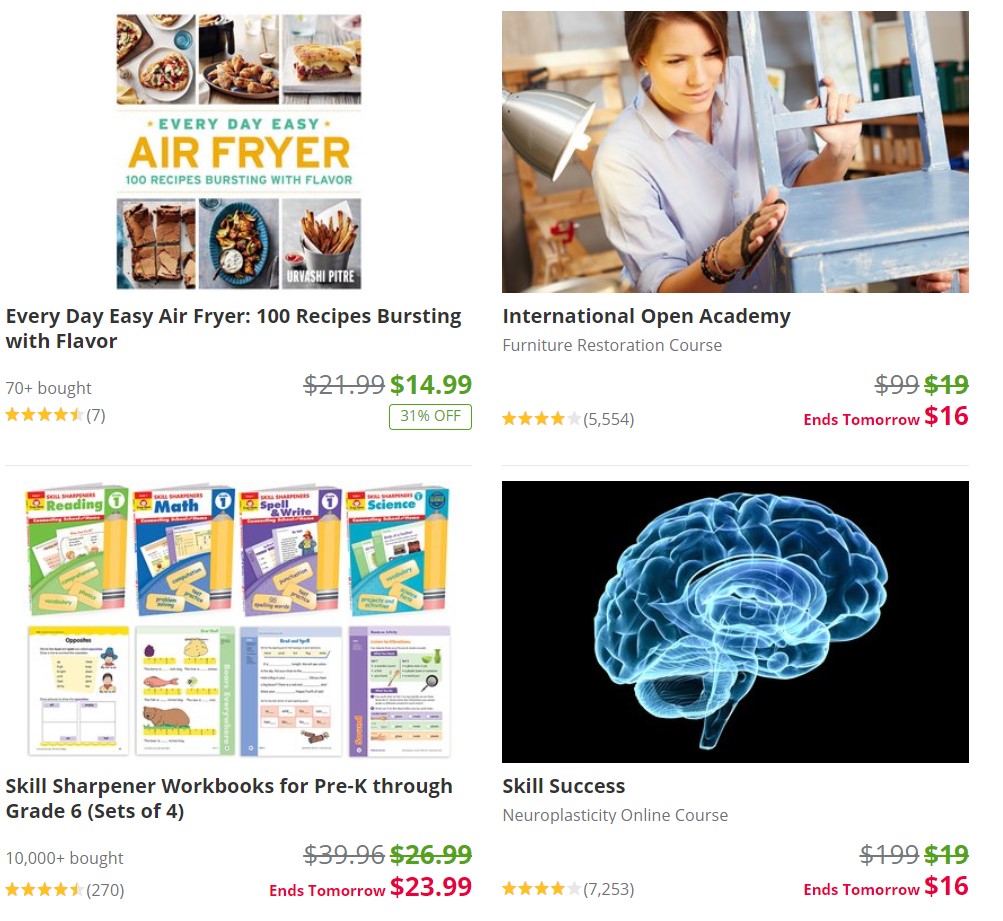 Learn a new language or skill. Kids are home, there are children's reading, spelling, and math activities, among others.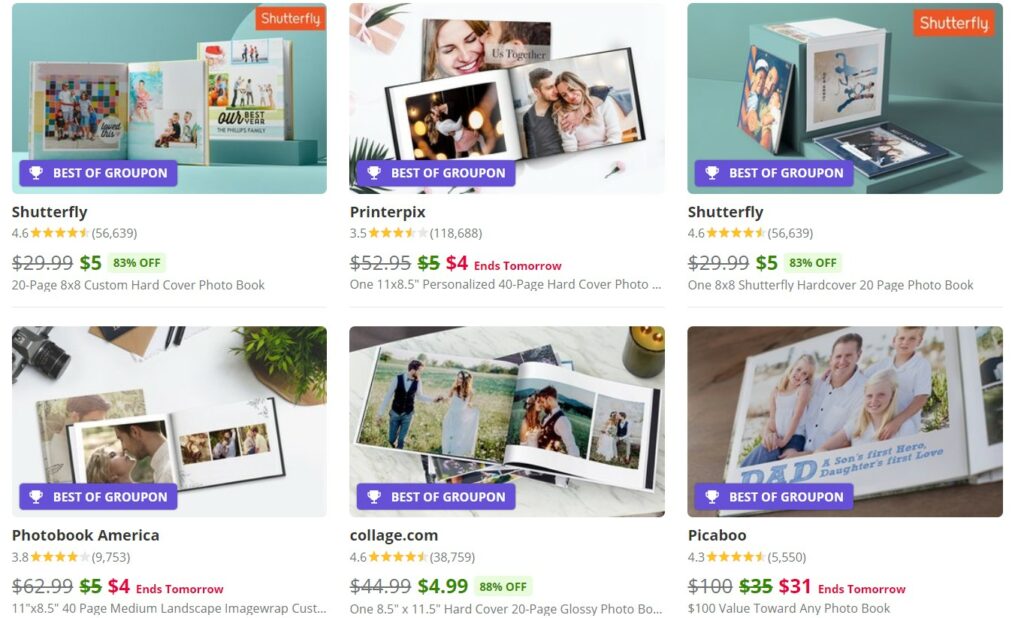 It's possible with deals like these, I might finally create our wedding album! It's only been 5 years.
Sign up for a Groupon account if you don't already have one, and get to browsing! There are so many possibilities and you never know what you may find. When it's time for us to get out and start exploring the world again, I'll do another post focusing on travel experiences, hotels, spas, events, etc.
If you sign up with ibotta or Swagucks, you can log into your Groupon account through their sites and earn money back!
I'm going to tweet some of the great deals I've found, and post them on pinterest. Are you following us on those platforms? Get to it!
Wishing you all health, happiness, and sanity at this trying time.