Now for three more ways to earn with Swagbucks:
SWAGO
It's the Swagbucks version of Bingo! When you redeem items from select categories on Swagbucks.com, you'll automatically receive a Swago game piece. Connect any 5 pieces to win 1,000 Swag Bucks! Look for the Swago icon on the prize description page to know if that item qualifies you for a game piece.

https://www.swagbucks.com/?cmd=gn-s1-swago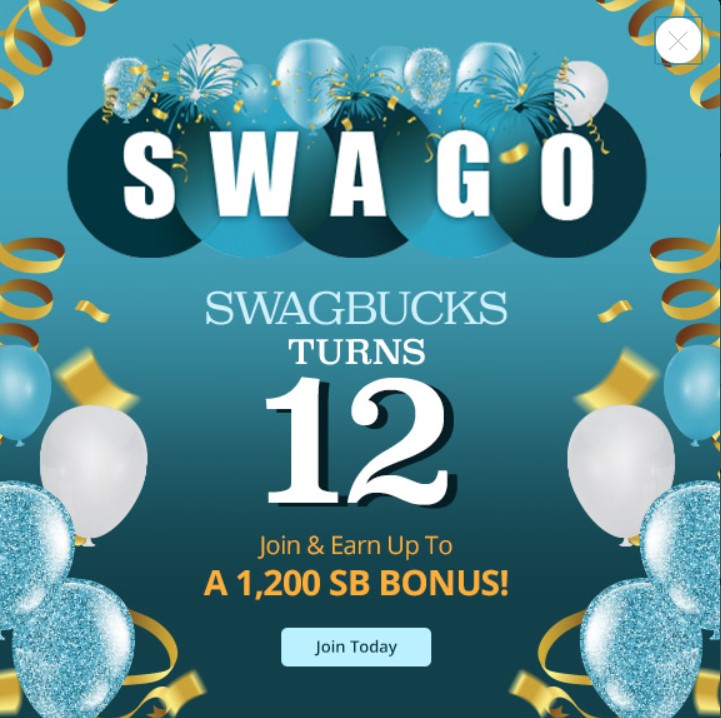 The current SWAGO game started today, 2/24/2020 at 12am and ends Tuesday March 3 at 12am. During this time you complete the tasks on the board and like bingo, once you've got five you can submit! If you want to keep going until the end of the game to see how many more you can get, that's recommended because you can only submit your board once. May as well wait and pick the combination that will yield you the most SB in your account. NOW while doing these tasks you'll also earn SB in the process, which is an added bonus! This is a fun way to earn and keep you on track!
I can't show you the SWAGO board, you've got to sign up and join a game to find out!
However, what I will give you a preview of is the PRIZE WHEEL! If you complete a pattern in SWAGO you will earn the noted SB plus SPINS. What are the spins for? Well here is half of the Prize wheel. You'll find out the rest once you play!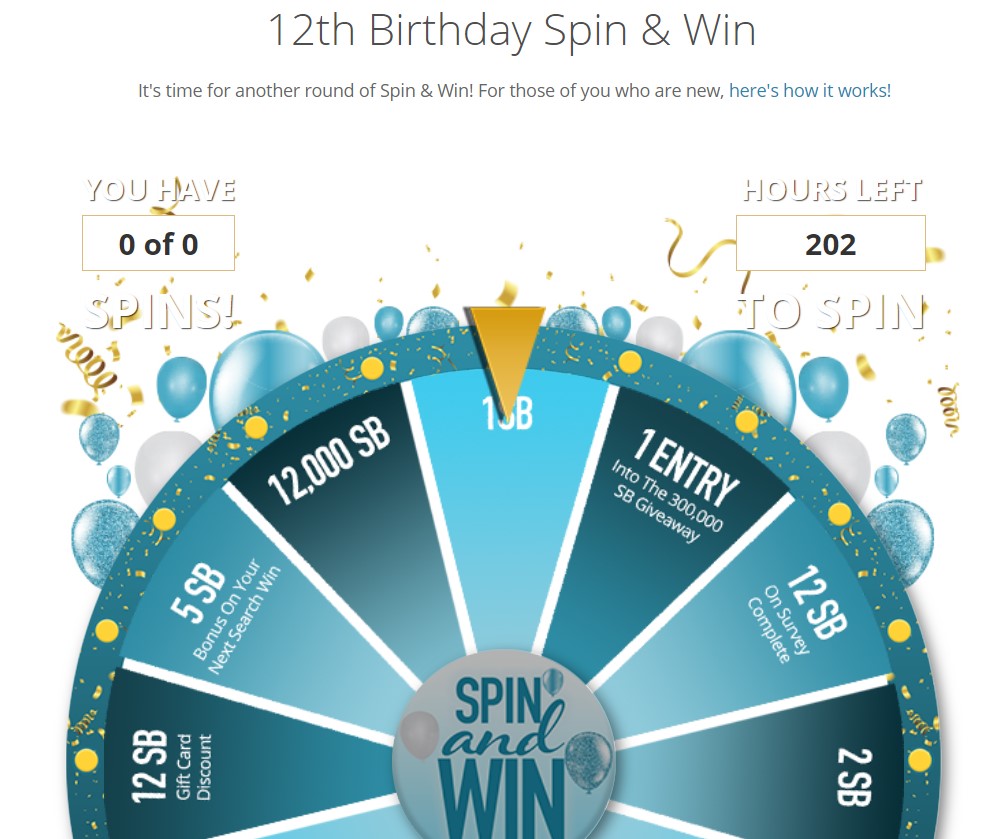 DISCOVER
Signing up for a new service?
Play video games on your phone?
Check out the Discover option. Within the Discover option of Swagbucks there are multiple categories. I'll go over a few:
IN STORE OFFERS
Right now if you purchase two bottles of Aleve at Walmart and upload your receipt to the app, you'll receive 1,000 SB, which is essentially $10. Alka-Seltzer Plus POWERMAX Gels retail for $6.62, so two of them is under $14 and you get $10 back! Two bottles for under $4.00 when one bottle is over $6 regularly. Sounds like a great deal to me. There are plenty more offers just like this.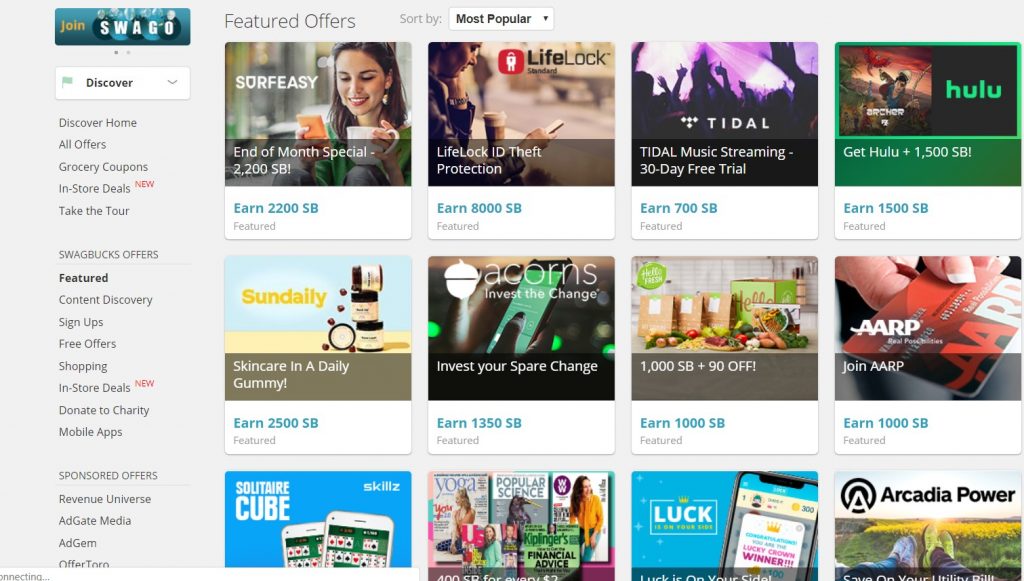 FEATURED OFFERS
This area varies. You could sign up for Hulu for $5.99 (the basic plan with ads), keep the account for 8 days and you'll be rewarded with 1,500 SB. I didn't see anything on there about a length of time in which you need to cancel before being billed for a second month. If you are cutting the cord on cable and plan to sign up for Hulu anyway, this would be an incredible incentive.
TIDAL Music Streaming: sign up for a free 30 day trial and receive 700 SB after 32 days. Note that I said after 32 days. These extra two days then lock you into at least one month of service. If this is a service you intend on using, then by all means go for it.
Or you could download an app. Right now, download Solitare Cube by skillz through a link sent to you by Swagbucks, play 10 games of Solitare, and you'll earn 250 SB. Not a high payment, but you don't need to put any money out for this one. I had the link sent to my phone, as long as you are a new users, it appears as it is good to go. It says the SB will remain as "pending" for three days in your account. I tried to download it, but it sent me to the Samsung Galaxy Store. I have a Google phone. I was not able to try it, but if you have a Samsung phone or iphone/ipad….you should be able to.
With anything, you need to read the fine print. These offers are definitely worth a shot, especially if you can find any that rewards you without needing your credit card number!
SB LIVE
SWAGBUCKS LIVE An exciting trivia show that earns you SB even after you've been disqualified. Much like some other mobile trivia games that have come out in the last years, it follows a similar format. A lively host takes over your phone for about 20 minutes, asks you questions which get harder as you go, some trick you halfway through, and are multiple choice. Answer correctly and move on towards the daily grand prize. Answer wrong, and in most other games you are finished.
Not here. Answer incorrectly and you have three choices:
Exit the app because you don't enjoy the fun in learning.
Continue playing and earn the bonus SB for certain questions even though you are ineligible for the grand prize.
Buy your way back in with SB or if you've earned a free return elsewhere in Swagbucks (like on the prize wheel mentioned earlier).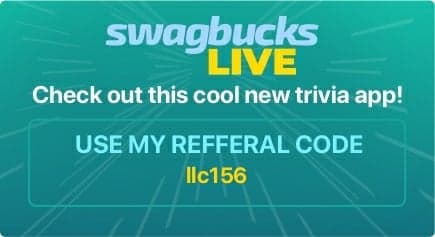 I do enjoy this one in relation to the other games, and in fact, there are two happening today, the first one starts in just an hour and has a $500 grand prize! So sign up and get to it! Use code llc156 for any bonuses that may be available!
I just went over other ways you can earn if answering surveys and watching videos to earn money aren't for you. Swagbucks is so multi-leveled and has something for everyone. If you haven't signed up yet, now is the time! Get to it!