12 Ways to Earn Extra Money
There's not one of us out there that wouldn't mind some extra money. Life is so busy for most that the thought of picking up another job is out of the question.
But what if there was another way?
This year I'd like to take some time to introduce any of you out there reading this to some cash back and referral programs or apps. I've been using some or all of these at multiple times throughout the last few years and have been very pleased over the years. Some of these you may have used before and just stopped or forgot about; some maybe didn't quite make sense as to how they worked and maybe you got frustrated. Perhaps some of these apps, you've possibly heard of but never checked into, or some may be totally new to you.
You're already going to be spending the money to begin with, why not get some of it back??
What do I have to do?
Out of the following programs, most require little effort on your part, snap some pics and you're good to go; however, some do require more time and effort but may yield a greater reward. It all depends on what works for you and what rewards are currently available.
How do I get paid?
Some of these programs will send money directly to your paypal or venmo account when you request a cash out. Some reward with gift cards. If you use your cash out options wisely, you'll surprise yourself with how much you can save. Need groceries? Cash out for a Target, Whole Foods, or WalMart gift card! Cashing out before the holidays? Amazon, American Eagle, Nordstrom, etc. Then, the cash is in your pocket (or in your bank account) that you would have spent at the store you cashed out on a giftcard for. There are many possibilities that fit just about everyone's lifestyles/conveniences.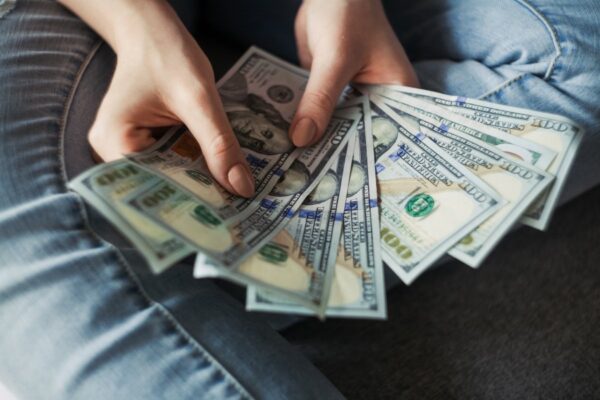 My goal this year is to clear up any confusion and get money in YOUR pockets. Besides explaining my knowledge of each program/website/app, I'll tell you about my earnings throughout the year. I will also reference any deals that I personally have redeemed. All programs will be available to reference in the handy list below and will be posted on a monthly basis.
Let us know in the comments which programs you'd like to know more about!!!!
Start Earning Extra Money Today!
---

Review of the first six months keeping track of earnings through Cash Back Apps. Is it worth it?
---