ARKON WINDSHIELD DASH SUCTION CAR MOUNT: For XM and Sirius Satellite Radios Single T and AMPS Pattern Compatible, Black – SR114
Adhesive on disc isn't great
It may have been what I stuck it to, but the adhesive on the back of the dashbaord disc only lasted about 3 or 4 months before coming apart. I had stuck it to the inside of my Tesla Model 3 center console, which is a felt type material. To fix this, I bought some Scotch Extreme Strength Mounting Tape and replaced the adhesive disc with that (3 strips on the back of the disc, cut out to cover the entire disc). We'll see how long it lasts, it has only been a few days since I did that…but it's holding up well so far.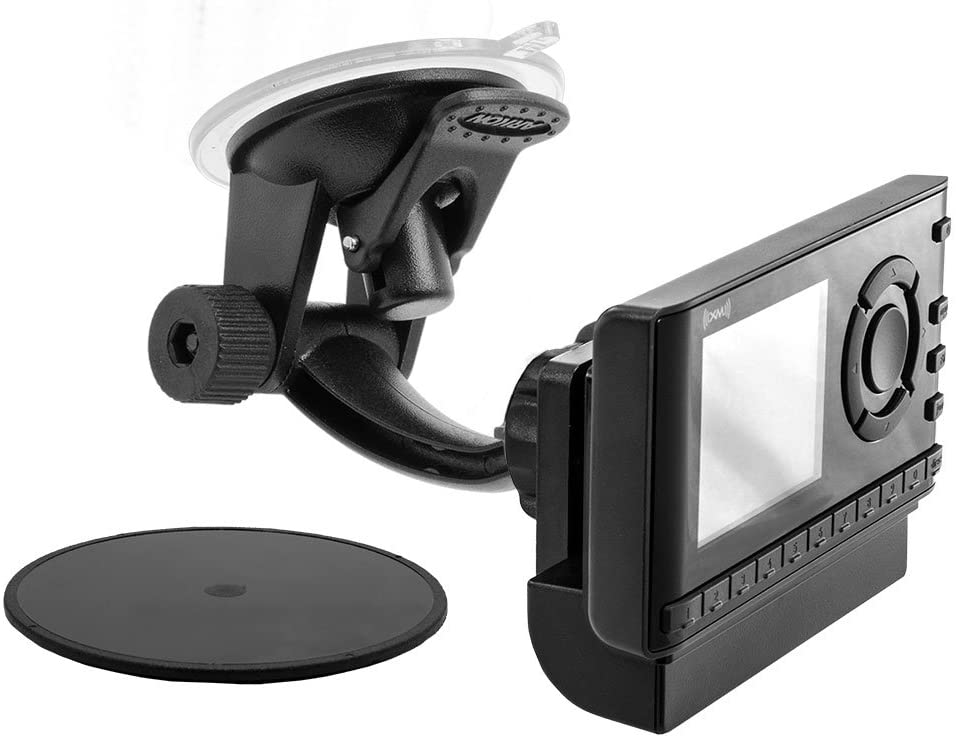 Aside from that, the mount is great for what I'm using it for (mounting my portable XM satellite radio unit). The actual suction cup sticks to the disk very well, and the mount seems to hold in place well enough. Rating the entire unit 3 stars only because of the adhesive issue (although again it may have been what I stuck it to). If the extreme strength mounting tape holds up, I'll probably bump this up to 4 stars.
This mount is available from Amazon for $15.62 and is prime eligible, if you need to also purchase the mounting tape it is also available from Amazon and is prime eligible, you can get it for $5.29. If you'll be using it in the same capacity I have, I recommend buying both at the same time and eliminate the issue of it falling off within four months.
Edit: I'm going to bump this to 4 stars. The extreme strength mounting tape has worked very well over the past few months – I can't give it five stars given I had to buy something else to make it work, but this is really the only annoyance I have. The actual mount is great other than this one point.
Products Mentioned:
If you found my review helpful in your decision to purchase this product, please give me a vote. This helps me find out which products to continue reviewing.
All Tesla Related Posts
Earn a $250 reward for Tesla brand solar products, or 1,000 FREE Supercharging Miles when you purchase a Tesla Model S, X, or 3 using my referral code.