Snagless RJ45 CAT-6 Ethernet Patch Internet Cable from AmazonBasics – Pack of 5 – 5-Foot, White: Keep Unifi AP Connected at Gigabit Speeds
So far, so good. I've only had three of them in service for a few weeks, but they work and hold a gigabit connection on my Unifi access points (which is the reason I bought them).
The cables I was using kept dropping back to a 10/100 connection, these have been able to keep me connected at gigabit speeds.
We'll see if that lasts, but for now I'm happy.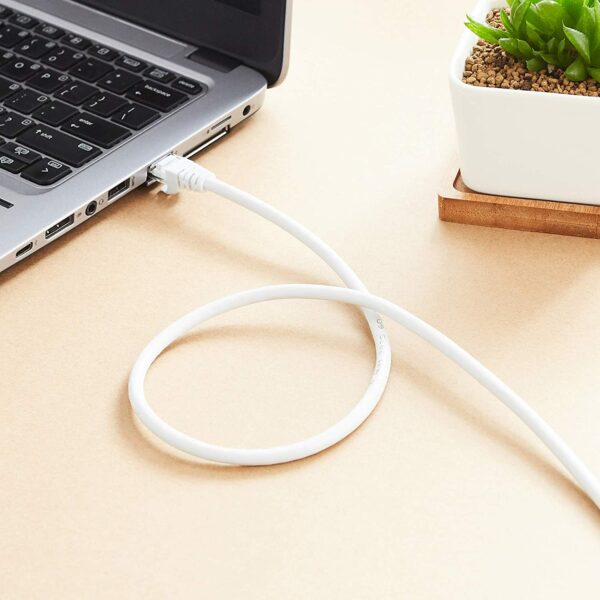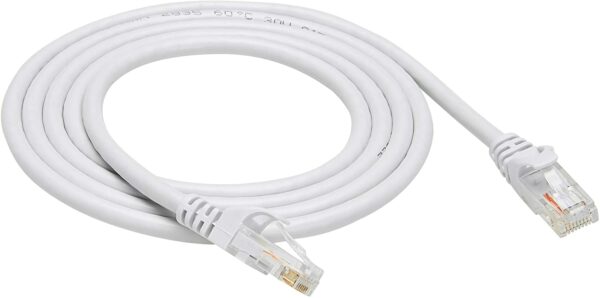 If you found my review helpful in your decision to purchase the AmazonBasics Snagless RJ45 Cat-6 Ethernet Patch Internet Cable – Pack of 5 – 5-Foot, White, please give me a vote. This helps me find out which products to continue reviewing.
UPDATE: 4/20/2020 – Five months later, they're still in use and working perfectly.