Lexerd COMPATIBLE WITH SIRIUS XM ONYX TRUEVUE ANTI-GLARE MP3 SCREEN PROTECTOR From Amazon
I purchased this Lexerd MP3 Screen Protector for its' advertised anti glare feature. It was being used on my Sirius XM unit that I recently installed in my car. Read that post here! While driving the glare from the sun was quite a distraction and I needed a safe, working solution. This was not my experience with this product.
Anti-Glare? Hilarious…This Lexerd MP3 Screen protector made the glare on my onyx plus worse, not better. This product was just awful, and a complete waste of $10.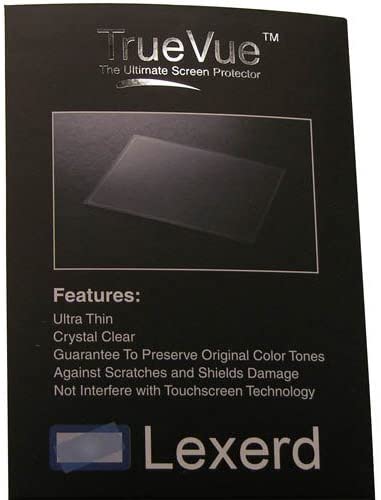 It appears they carry a multitude of electronics based items other than the one noted in this post. My hope is that some of the other products work as advertised. I threw this out immediately after it made the glare worse. I was not interested in finding out any more about the company's products myself. However, you may have a different experience with other products from this company.
About Lexerd
Founded in 2005, Lexered is based in Sewell, New Jersey. They claim to be the world's leading manufacturer of highest quality screen protectors and touch screen overlays for a variety of products. Products they produce screen protectors for include PDAs, cell phones, MP3 players, and many more. You can check out their website here to find out more.
Purchasing this product
If you would like to purchase this product, please use the button(s) below.
Disclaimer: Purchases made using links found on this site may earn us a commission at no extra cost to you. Thanks.
*At the time of updating this post, this product is no longer available. However, here are some other products from their line also available through Amazon.
---
If You Liked This Product Review
We chose some other product reviews we think you'll enjoy. To see all product reviews in all categories, click here.
---
---
Connect with us on Social Media:
---