Putting Away Halloween Decor: A Sad Task Indeed
Full disclosure: I pulled or strained a muscle in my lower back. This thwarted my grand plan of a complete overhaul of our downstairs for Day 1 of my November Home Organization project.I love changing things up in our home without breaking the bank, and I love going overboard a few times a year with decorations.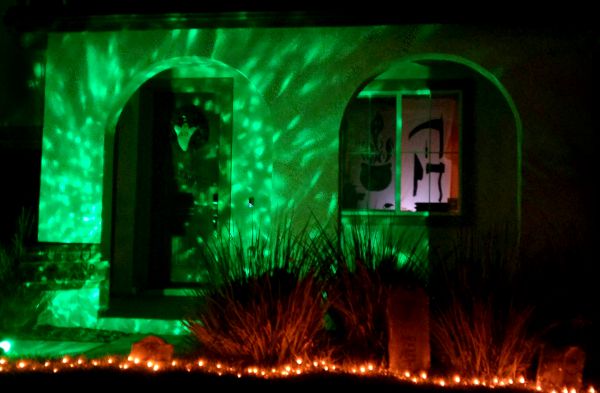 Adding New Seasonal Decor
I will buy a new decoration or two during that particular holiday season, and then a few things after on sale. What I do have from previous years, I try to rotate. For example, this year I mostly put out only black or purple decorations. A few things with green made it out, but the orange pumpkins and scary red bloody stuff stayed out of the main living area. This helps transition back to fall with a bigger change when black and purple are replaced with orange and red with neutral tones.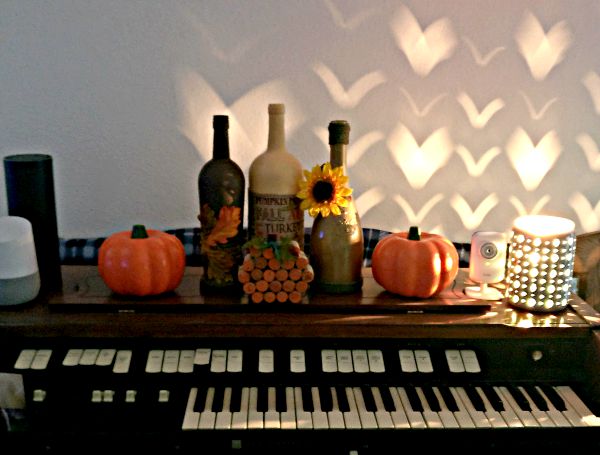 I have a neutral color scheme downstairs: grey furniture, counters and curtains, espresso finished wood furniture, staircase and cabinets. This works for me personally because it allows me to work with accent colors during the year, emphasizing different colors to go with holidays or seasons.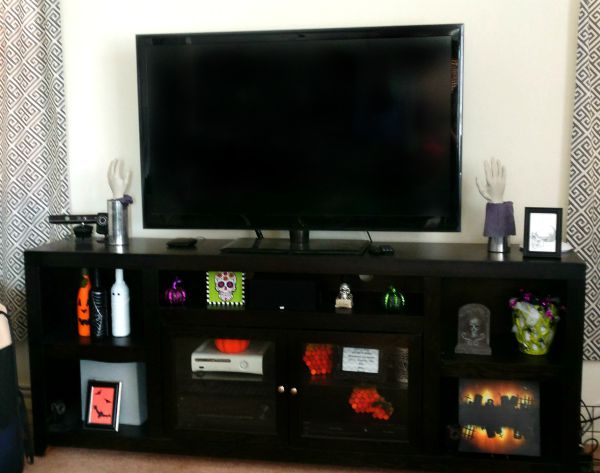 I've been using green for the last three years, but I'm kind of into Cobalt blue now. Haven't gotten anything yet, we shall see. New vases, blankets, wall hangings, maybe some throw pillows or covers. Do you have a specific color scheme or style throughout the main living area in your home?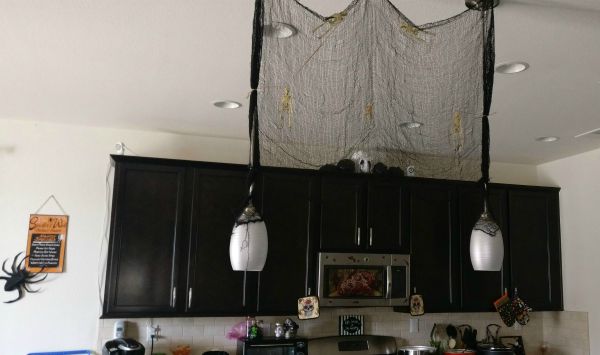 Getting most of it down was easy. A friend helped and we just pulled everything on the counter. Then I began separating everything out: glass, signs, small pictures or cutouts, larger wall hangings, etc. I then moved on to original packaging. I try to keep everything in original packaging or bagged separately to protect it.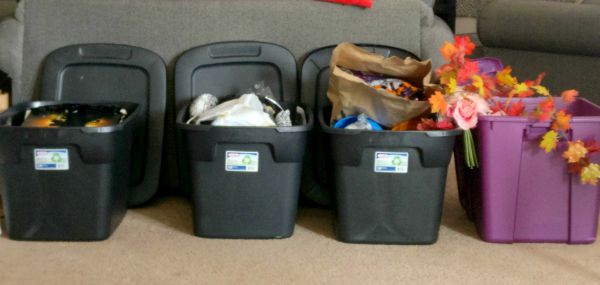 Most things are away minus anything that requires a ladder. I'm having trouble putting socks and shoes on thanks to some heavy lifting…I'll leave this up to Mr. Grecobon to tackle.