Little Giant Wall Rack- Storage for our favorite ladder
So many of the projects we work on, we need to use our Little Giant ladder.
But, where to store it when not needed? Keeping it standing up is not recommended, and hanging on just any rack won't do. Luckily Little Giant has a rack made just for its ladder line. We are able to store our ladders without fear of them falling onto our cars in case of earthquake.
Installation of Wall Rack
The hardest part was finding the studs in my garage to hang this on the wall. Once we did that, the rest was easy. This is a high quality rack and it holds my Little Giant securely against the wall.
Of note (as mentioned by other reviewers): put the level on the actual hooks so your ladder hangs straight!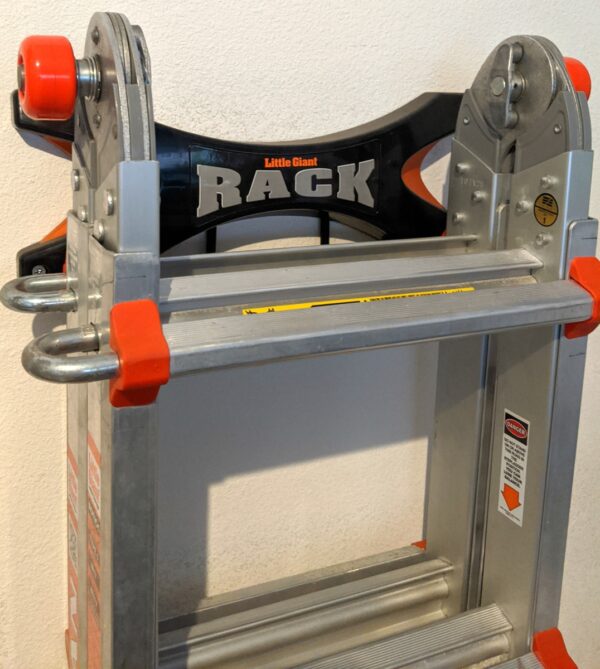 The Wall Rack is available through Amazon with Free Shipping for prime members.
Here is a link to the Little Giant Ladder itself. This is an amazing ladder that we have used for hanging holiday lights, washing windows, clearing the gutter, my 5'3″ wife has used it for hanging things indoors, as for her the step ladder doesn't quite allow her to reach those heights.
Easily one of the best purchases we've ever made, and we have two of them!
Do you need ladders often? Where do you store yours? Let us know!
Check out our other product reviews.